---
2002 Participating Groups
111 of A Kind
111 of a Kind is a dynamic vocal trio from the Philippines formed in 1994 and is currently based in southern California. Comprised of soloists belonging to different music backgrounds. The three met when they joined the "UP Madrigal Singers"- a renowned Philippine choral group. With their deep passion for singing all kinds of music, from classical to jazz, R&B, mainstream pop and a cappella, they decided to form a "quartet". With a shortage of altos, they gave up looking for one and moved on as "III of a Kind". The union creates a memorable musical experience in each performance with their combination of high energy, powerful vocal chords and great passion for music.

Members: Annie Nepomuceno, Gelo Francisco, Edward Granadosin

---
Aquanettas
Aquanettas are four women whose mission it is to make the world more beautiful. They perform their magic in an establishment called Hair, Thair and Everywhair- the location in which they also enjoy days filled with good humor and singing. The proprietress of this fine establishment is Trixie, the Tress Trainer. In addition to her extraordinary knowledge of hair and fashion, she provides a stable environment for the girls to work and a place that is relaxing and fun-filled for their customers. The group has a guru of sorts called Venus De Stylo. Venus is not only known for her incredible up-dos, but she is also responsible for keeping the girls and the salonís entire clientele in touch with their inner selves. Not to be outdone, Bou Font, the Aquanettas answer to Marilyn Monroe, uses all her many attributes to their fullest advantage while performing incredible feats with hair spray. The fourth member of the group is the Duchess of Dippity Do. She is simply referred to as the "Duchess" the practical stylist. Imagine in this bunch! She does her best to keep the other three in line.

Members: Trish Sliter, Sydney Williams, Linda Kuester, Barbara Vander Putten

---
Bohica
In the beginning of human existence, there was no music. Stories were created, told, and forgotten. BOHICA looked down from their lofty perch in the heavens and were greatly troubled. Ignoring the protestations of the other gods, BOHICA reached to the earth and created music. The other gods were angry, and punished BOHICA, stripping the four-in-one of their divinity and forcing them to walk the earth as mortals.

Members: Chris Ferejohn, Ian Bell, Elena Krasnovsky, Sara LaBatt

---
Clockwork
Clockwork is a vocal quartet who sing mostly close-harmony jazz but also our own twists on pop and rock tunes.

Clockwork, an award-winning San Francisco based vocal ensemble with a signature sound and style, performs a banquet of music from funk to gospel and R&B to standards. Rooted in the tradition of great vocal jazz groups such as the Hi-Lo's and Lambert, Hendricks and Ross, the Clockwork "sound" draws inspiration from all styles. As the great Duke Ellington said, "If it sounds good, it is good."

Experienced in both accompanied and a cappella performing, the group has arrangements for duos, trios and an 18-piece big band. Members of Clockwork have performed live with artists such as Bobby McFerrin, The Hi-Lo's , Meredith Monk, Don Shelton, Gene Puerling, Barbara Lewis, Sufjan Stevens, John Zorn, Barbara Morrison, Kent Nagano with the Deutches Symphonie Orchester and the Berkeley Symphony Orchestra, The PM Singers, Heatwave, GQ, Barbara Lynn, Richie Cole, M-Pact!, the House Jacks, Boyz Nite Out, InFusion, Vocal Flight, and on Ward Swingle's Instructional video "Swingle Singing."

Members: Angie Doctor, Sara Nebeling, Eric Freeman, John Paddock, Jim Hale, Stephen Saxon

---
Dilemma
Dilemma is a 5-woman vocal band that challenges the traditional female a cappella sound. Their solid harmonies, impressive bass, vocal percussion and stand-out soloists combine to create a distinctive sound that successfully spans musical styles ranging from blues to ballads, disco to R&B, and swing to pop. Dilemma recently released a self-titled debut album. The 13 original and cover tracks on the CD have been well-received by the a cappella community (including a Contemporary A Cappella Recording Award (CARA) nomination for Best Pop/Rock Original Song, "Wishing") and have even converted fans who used to think they didn't like a cappella. Dilemma has performed at cafes, stadiums, fairs, private parties and other venues all around the San Francisco Bay Area since 1998.

Members: Christine Chang, Rahela Abbas, Denise Shepherd, Suzanna Smith, Tracey Van Hooser

---
Hookslide
We are a vocal band based in San Francisco, CA. We perform a high energy mix of mind blowing vocal percussion, booming bass and screaming four-part harmony that is guaranteed to knock you out! We invite you to listen to our song clips, check out our new album, and sign our guestbook. We hope to see you soon at one of our concerts!

We were recently guests on an episode of the Discovery Channel program MythBusters, where we attempted to put out a fire by singing at it. Look for re-airings of the episode entitled Voice Flame Extinguisher on the Discovery Channel.

Members: Jon Pilat, Paul Anderson, George Hoffman, Mayank Thanawala

---
Irrationals
Intimate, witty and intelligent songsters, the award-winning Irrationals, are an a cappella ensemble acclaimed for their rich, complex vocal style. The delicious blending of their voices has been described as "cafe mocha for the ears." Singing together for almost twelve years, this six-member, Berkeley-based group is praised for its harmonic excellence and diverse repertoire. The Irrationals often perform songs about the unpredictable. They are dazzled by the irrationality of love, awed by the intuitive nature of life and intrigued by things that don't make sense.

The Irrationals' sound has an African American foundation that is used to explore pop, R&B, jazz, folk and rock. A core blend of three soulful women enhanced by bass, tenor and percussive vocal elements creates an exquisitely layered melodic mix. Whether it's Stevie Wonder with a rap twist, Annie Lennox, Talking Heads, the Neville Brothers or a romantic folk song, the Irrationals are playful, distinctive and sometimes irreverent.

Members: Tim Lukaszewski, Renee Hayes, Gwen McElwee, Sam Rogers, Linda Sanderson

---
Speedzoo
The spirit of Speedzoo. It is what gives a peaceful and pleasant mind to the human race. All the time, man seeks romance in Speedzoo. We have been working hard and carefully, and work on. To weave the romance and the fancy into each effort. This, at last, we have made up the "Speedzoo Harmony Challenge." If you hear the feeling and the spirit of Speedzoo which values tradition and living in the times, there is no pleasure better than it. Joel Harris, Ken Purchase, Damon McCormick, and Lisa Trevorrow especially, are Speedzoo since two years and best of friends. Join us with harmony. Can you do any less?

Members: Lisa Trevorrow, Joel Harris, Damon McCormick, Ken Purchase

---
Suspended Six
Music nerds may say there is no such thing as a suspended 6... Well there is now. We are a group comprised of six friends and schoolmates, a soprano who doubles as a pitch pipe, a bass who doubles as a one man Abba, a tenor and three girls who very often feel that they should either be tenors or drum sets. We formed in October 2001 because the voice is the most pure instrument and we love to sing. We have fun making music and we hope you'll enjoy it!

Members: Myung Kim, Stephanie Chu, Becky Potter, Chris Jordan, Katie Kurtzwell, Beth Silberman

---
Three 5 and 6
THREE 5 AND 6 is an Urban A Cappella group from Sacramento. They are the innovators of a new music style that incorporates gospel, hip-hop, funk and rap providing energizing vocal music that you can dance to. With its edgy brand of a capella and aggressive live shows, THREE 5 AND 6 has been on the cutting edge of the new music scene since the group debuted in 2000. In the last year alone, THREE 5 AND 6 has performed in front of thousands, providing them with the spice of racial and musical diversity. Check them out at Be forewarned! Their music can be addicting and habit forming.

Members: Todd Halverson, Dave Enns, Jason Isaac, Steve Pearce, Maximillian Reynolds

---
2002 Judges
Dave Duran

Dave Duran is a singer/arranger who has performed with many Bay Area a cappella groups including the SF Regional winners +4db, Moodswing, Sing Theory, Clockwork, and currently, Ro Sham Bo. Dave can also be seen with the amazing Touch of Brass big band.

When he's not singing, Dave is a serial tech entrepreneur, father of 3 and aspiring home chef.
---
Mary Ellen Geist

Mary Ellen Geist is an award-winning reporter at KGO Radio, San Francisco and ABC News. She is also a jazz singer and performed professionally with a band for ten tears. She began her singing career at the age of six with her family in an acappella group, performing in the Detroit area and at the annual national a cappella festivals called "Spring Sing".
---
Holly Kennedy

Folks might remember Holly as the producer for the Denver Harmony Sweepstakes (8 years) and locally, as associate producer for the SF Regionals and Finals in 93 94 and she even spent one year as LA s producer. Since leaving the Bay area and the HSAF, Holly has been living and working in LA and while her background ranges from theatrical & music production to arts administration, the past six years have been devoted to producing, managing and/or coordinating corporate events. Holly has worked on live television & events including: THE ACADEMY OF COUNTRY MUSIC AWARDS; PRIME TIME COUNTRY; Rollout of the 737 for The Boeing Company; American Hondaís 50th Anniversary; Lexus Motor Co. and Lincoln/Mercury Dealer Meetings, and Bright Lights LA for dick clark productions. Outside the world of dick clark, her television/event credits include JOHN TESH-LIVE AT RED ROCKS; JERRY LEWIS-STARS ACROSS AMERICA (Labor Day Telethon); SHOWEST AWARDS; DIVERSITY AWARDS; MAYFEST (Scotland); JAMAICA WORLD MUSIC FESTIVAL and various series and pilots. Other corporate clients include Nike-Asia/Pacific, Xerox, Intel, Agilent Technologies, Candle Corporation and Mattel, Inc. Holly has worked throughout the U.S. and internationally (Jamaica, Scotland, Hong Kong, Singapore, Japan and the Bahamas) but is thrilled to be right here at "home" this evening.
---
Roger Letson

Roger Letson is Director of Vocal Activities at De Anza College in Cupertino, CA. He has been a frequent guest conductor, adjudicator, and clinician throughout the United States, Europe, and Australia. Well known for his expertise with vocal jazz ensembles and pedagogy for the solo vocalist, he founded the vocal jazz program at De Anza College 23 years ago and it has become one of the premier college programs in the nation. Under his direction, Vocal Flight and Studio Singers are nine-time winners of the Down Beat Magazine award for College and University Vocal Jazz Groups. Mr. Letson also directs the Vintage Singers and teaches jazz solo voice, music theory, and classical voice classes. He has spent each summer since 1989 presenting jazz vocal workshops in Paris, Crest, and Grenoble, France and Frankfurt and Kōln, Germany. His ensembles have presented performances at the national conventions of A.C.D.A. and I.A.J.E., and numerous C.M.E.A. and M.E.N.C. conferences.
---
Mark Petrakis

Mark "Spoonman" Petrakis With an extensive professional background in theater, circus, opera, comedy, and puppetry, Petrakis' s work focuses on the presentation of new ideas as forms of entertainment. Before he retired from the theater to pursue crazier things, he was producer of COBRA LOUNGE, an eclectic vaudeville revue hosted by his onstage alter -ego, "Spoonman." A committed collaborationist, who focuses on using digital and interactive technologies in the development of new entertainment and storytelling applications, he has been involved in the development and production of numerous websites, digital art projects, commercial interactive prototypes, virtual worlds, online communities, and consumer products. He has served as a creative consultant to a wide range of technology and media companies, and for the past four years, has served the Institute for the Future as a producer and director of conferences. For the past ten years, he has been a co-producer of ANON SALON (www.anonsalon.com), San Francisco's longest-running art and media party.
---
---
Complete list of 2002 participants
---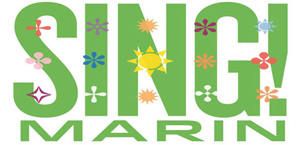 ---
---
Stay Informed!
Keep in touch. Hear about our a cappella shows by subscribing to our e mail list.
We will only send you information about our events and will
absolutely never share or sell this email list to anybody else.
---
Interested in Performing?
We are always seeking groups who would like to participate in our events.
Groups of any style are welcome, but you must have between 3 and 12 members. We have a rule book which explains many of the details of the event, which you can see by clicking here. All groups must audition in order to compete. Generally this is done by sending a current tape and photo, although live auditions are sometimes arranged. The purpose of the audition is to make sure the group is appropriate for the Festival and to help the Director determine the performance order. If a group has competed previously, the audition process may be waived.
Please send music and photos to the regional director :

John Neal (Bay Area) Beginning as a local event the Harmony Sweepstakes A Cappella Festival, under Nealís guidance, has grown to become the most significant live showcase for a cappella music in the nation and attracts hundreds of groups and thousands of audience members every year. The Harmony Sweepstakes was the original inspiration for the NBC prime time series The Sing-Off and Neal was hired as a consultant to the series. Neal is president of Primarily A Cappella - (www.singers.com) which is the nationís leading vendor of a cappella music including recordings, arrangements, DVDs, songbooks and instructional material for singers. Neal writes the informative blog at www.acappellanews.com which has a large and loyal readership.

PO Box D, San Anselmo, CA 94979
415-455-8602
festival (at) harmony-sweepstakes.com