---
2023 Participating Groups
Highlight Quartet
Highlight Quartet is an all-women's barbershop group that features performances for kids! (And not-kids!) Catch them around the Northwest searching for their bestest bathtime friend during the summer, and learning about the holidays during winter.

Members: Kat Erickson, Claire Cook, Asia Comeau, Leah Schremp

---
InVoice
Hailing from greater Portland OR and bringing together numerous backgrounds of vocal performance, 'InVoice' blends together 4 guys with the love of music in classical, choral, gospel, musical theater and of course barbershop styles to create a unique and exciting experience for the audience.

Members: Paul Carter, Jake Yoakum, Dean Waters, Kevin Stinson

---
Outpour
Outpour is composed of eight voices from all around the greater Seattle area. As live performances became available in 2022, Outpour aimed to emphasize self-expression, interconnectedness, and collaboration with audiences and other musicians in the PNW. Our set is a diverse collection of pop, r&b, jazz, and nostalgia, and each song is arranged by one of our very own creative members. Originally formed during the pandemic, the initial focus of the group was to bring awareness to resources in their local communities by pairing information with vintage and contemporary pop songs. Today, the group continues to look for ways to collaborate and connect with their community.

Members: Jade Perry, Joette Dunnihoo , Rachel Border, Arthur Verdusco, Isaiah Ragland , Collin Donoghue , Jacob Cecil, Matthew Mayrhofer

---
The New Originals
The New Originals are an a capella quartet originating from Bellingham, WA in 2008 Starting as a Collegiate Barbershop Quartet, TNO has evolved into many different genres including vocal jazz, gospel, classic rock and top 40. With various members over the years they have been entertaining audiences over the Pacific Northwest and Canada. The New Originals also have acted as the house Barbershop Quartet for The Men's Room Radio Show on 99.9FM KISW in Seattle since 2014

Members: Ted Stiers, Turner Stiers, Josh Honrud, Kyle Mitchell

---
The Pillage People
Avast, me hearties! We be The Pillage People of Portland, Oregon. We sailed all the way here to sing, fight, talk like pirates, and attempt to steal the Prize they say be here, guarded only by a small team of judges. Be forewarned, for tonight ye'll hear original pirate songs, parody covers, bad jokes, and even worse pirate jokes. Those among ye of a certain respectable age, with a sharp eye (or two, if ye're lucky!), might observe that our crew bears a passing familiarity with a group once known around these parts as Strangers In Harmony. Tis merely a coincidence, I'm sure.

Members: RC Cowlishaw, Mike Haines, Mike Mendyke, Shawn Dudley, Roy Rasera

---
Up to Something Quartet
These ladies have been Up to Something since July of 2015. As members of Sweet Adelines Intl. they primarily sing in the Barbershop Style. It wasn't long before they agreed that comedy was the way to go for them. They are not your 'typical' quartet and have been known to do parodies and things just a little out of the ordinary. Their Comedic sets have earned them the Audience Choice Award for most entertaining quartet at the 2017, 2018 and 2022 Region 13 competitions. They placed 8th in the 2018 All Northwest Barbershop Contest. Their name fits them well. Anyone that knows them will agree, always expect the unexpected because they are always Up to Something!

Members: Deb Loundagin, Amy Ripee, Denise Taylor, B.Gail Hillyer

---
Your Emcee for the Evening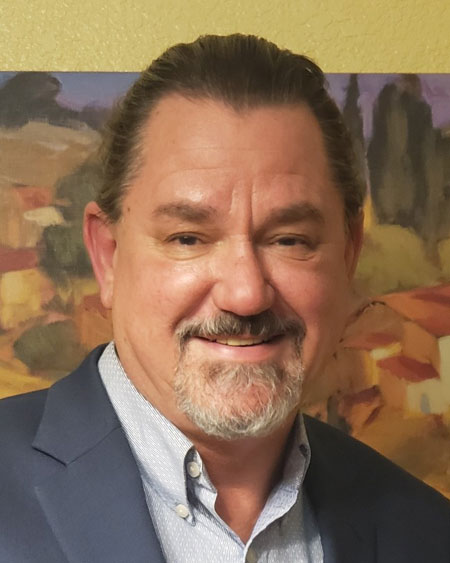 Raymond Dobson
Excited and honored to be returning yet again as emcee for Harmony Sweepstakes, Raymond grew up in southern California where he was exposed to a wide variety of musical genres. From the classical, opera and rock & roll that his mother would listen to while cleaning house on Saturdays (Mom loved Creedence!) to the traditional hymns sung at church on Sunday mornings and on to showtunes from musical theater productions and the harmonies of barbershop and doo-wop.

He has performed in various stage productions including "My Sister Eileen", "Annie Get Your Gun", "Guys and Dolls", "The Music Man", and "The Death (& Life) of Sneaky Fitch" and has also been an integral part of dramatic productions such as "The Diary of Anne Frank", "Tobacco Road", "Mister Roberts", and "The Brick & The Rose". He was a member of two southern California based quartets- Regular Boys Short (barbershop) and The South Bay Curve (doo-wop), as well as the comedy/folk duo The Men from Abdo (aka The Abdo-Men).

Raymond relocated to Olympia in 1990 and, after taking extended time away from performing (and after considerable prodding from his wife), Raymond returned to the stage fifteen years ago and can now be seen every December on this very stage "walking with style" as Herr Silberhaus in the local production of Ballet Northwest's "Nutcracker" alongside his wife Jennifer.

He returned to singing ten years ago as a member of Masterworks Choral Ensemble to honor the lives and memories of both his best friend (and fellow Abdo-Man) and of his mother. Now retired but keeping himself busy driving a big yellow bus for North Thurston Schools, Raymond lives in Lacey with his wife Jennifer, Gibson the dog and Pippin the cat. They have two sons- Noah & Gabriel- and he enjoys expanding his culinary experiences on the grill, working on home projects, a dram or two of Scotch, an occasional cigar, and spending time in his Cave listening to various selections from his collection of over 5,000 vinyl records where he is always willing to take someone for a "spin" down memory lane.
---
2023 Judges
Jennifer Hermann

Jennifer Hermann is the Executive Director of the Olympia Symphony Orchestra in Olympia, WA,. She is highly regarded as a community leader, educator, musician, administrator, and advocate for the arts. A native of Tacoma, WA, Jennifer is a graduate of Florida State University (MM Piano Performance & Pedagogy) and Washington State University (BM Piano Performance). She has enjoyed an accomplished performance career which includes concerto engagements with the Olympia Symphony Orchestra and SPSCC Symphony Orchestra, and varied solo, chamber, and choral accompaniment appearances throughout the Pacific Northwest. Jennifer's educational accomplishments include a robust private teaching studio and a decade-long appointment as Associate Professor of Music at South Puget Sound Community College, where she taught courses in music theory, music appreciation, and piano. She continues to be in high demand as an adjudicator, clinician, and collaborative pianist.
---
Deborah Vinsel

Deborah Vinsel has worked in nonprofit community media for more than 30 years. She has been the CEO at Thurston Community Media since 1990. She currently serves on the boards of directors for Washington Center for the Performing Arts and the Alliance for Community Media NW Region.

Vinsel's decision to make media her career was an extension of her love for theater, dance and music. Her parents supported her passion for the performing arts with training in music and dance throughout her school years. By the time she reached her early 20s she was a proficient musician playing flute, oboe and piano but her plans for a professional dance career were sidelined by a knee injury when she was in college.

Vinsel found a performing home in community theater until the siren song of television pulled her into a career both in front and behind the camera. She still enjoys singing and dancing for an audience and has never met a microphone she didn't love or stage that didn't beckon. Vinsel often says "the arts shaped my life."
---
Scott Farrell

Scott Farrell, A Northwest native, has been a professional actor, singer, music director and teacher for over 40 years. As a featured singer he has appeared in theatres and nightclubs around this world, including New York City, Miami, Lake Tahoe, Las Vegas, Amsterdam, Tokyo, Philadelphia, Atlantic City, London and Bermuda, For sixteen years he was music director for Greg Thompson Productions, one of the largest producers of staged revue shows in the world, where he arranged and directed over 50 world-class productions He is a former music faculty member at The Evergreen State college, where he directed the college's choral group, The Evergreen Singers. Based out of Seattle, with an additional studio in Olympia, Scott currently provides private and group vocal experiences through his company, Harmonic Oasis LLC, helping people connect more deeply with their vocal selves.
---
Jill Barnes

Jill Barnes is the Executive Director of the Washington Center, a lover of all things Broadway, and a car/shower/office singer extraordinaire. She has a music degree from the University of Utah and a Master's in Arts Administration from Boston University. She shares her home and life with her husband Nathan, 3 curly haired kids, a wonderful Korean exchange student, and 2 gentle giants (AKA Great Danes). She's in love with the new wallpaper in the recently renovated Center and is over the moon to again have the opportunity to regularly attend live performances and to play a part in facilitating those opportunities with the community.
---
Angi Swan

Angi grew up in a musical home and started singing and playing piano at an early age. She graduated from the University of Iowa with a Bachelors in Music Education, earned her Kodaly certification at the University of St. Thomas, and completed her Masters in Music Education at Kent State University. She has taught elementary music, private piano and voice lessons, and has held organist, bell choir, adult and children's choir director positions in various churches and community choirs. Angi is a K-5 general music teacher in the North Thurston School District, the accompanist for Masterworks Choral Ensemble, a children's choir director for the Olympia Youth Chorus, and a worship team musician at First United Methodist Church of Olympia.
---
---
Complete list of 2023 participants
---

---
---
Interested in Performing?
We are always seeking groups who would like to participate in our events.
Groups of any style are welcome, but you must have between 3 and 12 members. We have a rule book which explains many of the details of the event, which you can see by clicking here. All groups must audition in order to compete. Generally this is done by sending a current tape and photo, although live auditions are sometimes arranged. The purpose of the audition is to make sure the group is appropriate for the Festival and to help the Director determine the performance order. If a group has competed previously, the audition process may be waived.
Please send music and photos to the regional director :

Victoria Montrose (Pacific Northwest) The Pacific Northwest Regional Festival is sponsored and produced by Masterworks Choral Ensemble (MCE). Victoria is the Business Manager of MCE, as well as a board member and proud tenor. MCE is a Southwestern Washington community chorus dedicated to performance, community service, music education and leadership in the arts. Their mission is to perform sacred and secular choral, orchestral and newly commissioned works; to participate in community service activities and to provide a leadership role in developing, sponsoring and broadening the vocal arts.

PO Box 1091, Olympia, WA 98501-1090
360-491-3305 x5
masterworkschoral (at) gmail.com