---
1999 Participating Groups
Copper Wimmin

Copper Wimmin are three obstreperous young women who set audiences on fire with their brilliant lyrics, haunting voices and fierce harmonies. They create a sacred hurricane of sound which leaves their audiences spellbound and often, in tears. Creating a buzz wherever they go, these vocal amazons have been singing together since they were twelve years old. They have evolved a sound so moving, so pure, that upon hearing them many recall a collective memory in which women sang together in caves and cathedrals before time began.

Copper Wimmin are a sonic epiphany. They weave their voices together so expertly that it is hard to know where one voice ends and the other begins. The combined impact of the arrangements, lyrical content and outrageous stage presence is that of a sublime sledgehammer effortlessly crashing through the door that separates the soulless from the sacred. Also appearing on the Bay Area Regionals stage in 1999, they were also finalists in the Lilith Fair talent search.

Members: Sophia Mallie, Alyx Benham, Tenaya Wallach

---
Euphorics

The Euphorics (U4X) are a joyous, energetic a cappella quartet, who, since 1983, have been delighting audiences internationally on radio, television, and concert stages, at schools, festivals, and special events of all kinds. Individually, members of the Euphories are powerful lead singers. Joani Bye (alto), fronts her own band, the Homewreckers, and her voice has graced countless albums (including those of Bon Jovi, David Bowie, INXS, and Cher). Helen Davis (soprano) leads her own jazz quartet and has backed up Doug and She Slugs, and Kathi Hof Donald. Bing Jensen, bass, long-time Vancouver performer, winner of the 1993 CARAS award for best children's album and the West Coast Music Award for Best Children's album in 1998. David Steele, tenor, is a singer songwriter who has worked with numerous internationally recognized artists. Together, they create a rich and soulful blend with a repertoire of top-notch originals and innovative arrangements of covers in a wide variety of styles. The Euphorics celebrate their passion for music with plenty of humor and dynamic audience interaction.

Listen to: Message In A Bottle | Listen to: I Sing Low

Members: Bing Jensen, Helen Davis, Joani Bye, Nathan Aswell

---
Freestyle

Freestyle is an energetic barbershop quartet that goes out of its way to provide beautiful music and memorable entertainment. They burst onto the music scene in 1996 by winning the Northern California Divisional Contest in their first public performance. Since then, they have entertained audiences throughout the country. They are the current and three-time Northern California Division Quartet Champions and were International Semi-Finalists this year at the International Barbershop Quartet Championships in Atlanta, Georgia.

Members: Bruce Morgan, Todd Kidder, Rich Brunner, Andy Wallace

---
Kinsey Sicks

With a phenomenal performance record that includes an Off-Broadway show, an extended run in Vegas, two feature films, seven albums and appearances throughout the US, Canada, Mexico, Europe and Australia, the Kinsey Sicks hardly need an introduction. For over 16 years America's Favorite Dragapella Beautyshop Quartet has served up a feast of music and comedy to audiences at performing arts centers, music venues and comedy festivals in every kind of town you can imagine, in over 40 states! Their award-winning a cappella singing, sharp satire and over-the-top drag have earned the Kinsey Sicks a diverse and devoted following.

Members: Irwin Keller (aka Winnie)), Chris Dilley (aka Trampolina), Maurice Kelly (aka Trixie), Ben Schatz (aka Rachel)

---
Moe Cappella

Moe Cappella has never met a style of music they can't take the instruments out of. From pop to classical, jazz to reggae, tear-jerking ballad to high-energy rocker, Moe Cappella does it all - or at least some of it. At festivals, coffee houses and private parties, the band has been delighting audiences of all ages since 1995 with an eclectic blend of familiar - and a few not so familiar-tunes in a contemporary a cappella style. As arrangers, they put their unique signature on each song they perform (and they fight a lot over who gets to sing the melody). Their goal is to bring peace and harmony to the world.

Members:

---
Press Any Key

Press Any Key is a mixed a cappella sextet based in Emeryville, California, a suburb of San Francisco. They specialize in performing original songs and arrangements written by their members. Diverse audiences around the Bay have enjoyed the group's performances in many public and private venues. Press Any Key has performed in the San Francisco Regional Harmony Sweepstakes, the East Bay Pride Festival, and A Cappella Against Aids V. They were founded in 1995 by the brother-sister team of Paul & Barbara Sinasohn. The group has gained fans among both a cappella aficionados and first-time listeners.

Members:

---
Ro Sham Bo

Ro Sham Bo brings a surprising and exciting spark to the Bay Area vocal music scene. Ro Sham Bo's roots are steeped in jazz and funk, and their performances deliver an inspired blend of complexity and ease. Most group members are music educators or music educated, arrange, perform, and direct not only for Ro Sham Bo but for groups from San Jose to Black Rock City, and have taught students from Stanford University Jazz Workshop to Jazz Camp West to Blue Bear School of Music.

Members: Bonnie Doyle, Audrey Kauffman, Arsinoe Bacogiannis, Will Flash, Paul Daniels, Paul Kim

---
Vocamotion

Voices to move the spirit"-VocaMotion is a contemporary upbeat a cappella quartet from Santa Cruz. Their eclectic repertoire of rock, folk, soul, blues, doo-wop and original tunes, along with their friendly on-stage chemistry will lift your spirits, have you tapping your feet, clapping along and laughing out laud. They can rock, reflect, inspire, and get silly. They love what they do, and you will too. They are bound together by their joyful commitment to the positive power of music to touch our hearts. They feel privileged to be able to offer their voices, and join with their with their audiences in the service of lifting the human spirit and having a good time.

Members: Gail Clark, Jonathan Arthur, Michael Levy, Kath Robinson

---
'Til Dawn

Based in San Rafael, CA, 'Til Dawn is a 15 piece a cappella group made up of teens from different high schools around Marin. We perform at a variety of concerts, festivals, elementary schools, public events, private parties, and business functions in and around the bay area. We love to sing, performing on average 40-50 times a year.

Members:

---
1999 Judges
Joey Blake

Joey is one of the founding and current members of Voicestra, the a cappella ensemble created by Bobby McFerrin. He was also a founding member of Sovoso the group that spun from Voicestra. Joey has recorded & produced five albums for this group, ( Precious - a European release, Bridges and Seasonings for the US, as well as Crack the Nut and Then and Now). He also holds numerous arranging credits to his name, including his work with SoVoSo. His discography includes recordings with McFerrin (Medicine Music, CircleSongs), Kenny Loggins, Dianne Reeves, to name a few.

Joey is currently on the faculty of Berklee College of Music in Boston, as an Associate Professor in the Voice Department. He continues to tour with, Sung Deep, Back To The Band and Bobby McFerrin, while pursuing his solo work and teaching career.
---
Susan G. Duncan

As Chanticleer's executive Director since 1992, Ms. Duncan manages the day-to day operations of the only full-time professional vocal ensemble in the US. Prior to working with Chanticleer, she was the Managing Director of the California Shakespeare Festival and had brought it to its extraordinary growth within only a three-year period. From 1986 to 1988, she was the General Manager of San Francisco's long-running musical comedy phenomenon, Beach Blanket Babylon. Her earlier work experience includes six years in the Public Affairs department of San Francisco's largest corporation, Chevron USA, where she had responsibility for the company's participation in arts philanthropy. Ms. Duncan's present community activities include serving as Board Treasurer for Chorus America, the national service organization for professional choruses; as a panelist for the San Francisco Art Commission's Cultural Equity Grants; and as a frequent guest lecturer in Golden Gate University Arts Administration program. She is a graduate of UCLA's MBA program in Arts Management and a summa cum laude in Art History from the University of Missouri at Columbia.
---
Welles B. Goodrich

Welles B. Goodrich is an artist and inventor who lives in the redwoods near Santa Cruz, California. Fifteen years ago, while working as a public radio volunteer (electrician), vague memories of his participation in a church choir stimulated collecting a cappella music from KUSP's extensive music library. This avid collector's passion turned into radio progamming, which gradually produced a series of semi-scholarly non commercial tape recordings, including countless discopraphies and notes, that have been shared all around the world. Mr. Goodrich has done critical and creative work as a writer for the CASA publications. He has also worked on several compilations of a cappella music which have been commercially released. In the past years, he has been a judge at the Harmony Sweepstakes A Cappella Festival.
---
Michael Levine

Michael is the founder and president of Events West, a Mill Valley based special event company. As producer of large city festivals, such as the 15th annnual A La Carte, a La Park, he has presented hundreds of musical acts to diverse audiences. Michael has been an a cappella fan for years and is proud to have featured many Harmony Sweepstakes winners on Events West stages, including: The House Jacks, SoVoSo, Acme Vocals, The Edlos along with top groups such as the Bobs and Zap Mama.
---
Bryan Matheson

Bryan Matheson is the owner of Skyline Studios in Oakland, celebrating its 30th anniversary this month! Bryan has had extensive experience on both sides of the glass, as a recording engineer/producer and as a singer, and has won numerous awards for his film, TV and radio work, including a Grammy nomination singing with The Pacific Mozart Ensemble on the Leonard Bernstein Mass, performed and recorded at The Berlin Philharmonic.

A Cappella groups he's worked with include The Edlos, Solstice, Clockwork, Ro Sham Bo and The Bobs and countless others.

Bryan is also the founder and CEO of iMusicast , which from 1999 to 2005 produced hundreds of live streamed concerts from its venue in Oakland. He is faculty emeritus at San Francisco State University, Chabot College and Diablo Valley College, where he taught music recording technology and business.

Bryan received a Grammy last year for recording vocals on Esperanza Spalding's "Songwrights Apothecary Lab" album, which won a Grammy for Best Jazz Vocal Album.
---
Buddy Saleman

At Potrero Post we know that projects come in all shapes and sizes, but budgets are one size fits all. Whether you're an advertising company trying to meet a deadline or a film production company on the verge of your first great epic, the financial realties of our times are harsh and un-avoidable. Shrinking budgets and the downsizing of staff create an impossible environment to create excellent timely product in. We understand that and have the means and ability to provide you with the solutions that will fill your needs.
---
---
Complete list of 1999 participants
---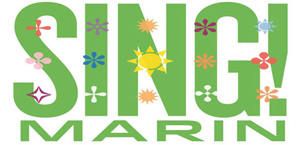 ---
---
Stay Informed!
Keep in touch. Hear about our a cappella shows by subscribing to our e mail list.
We will only send you information about our events and will
absolutely never share or sell this email list to anybody else.
---
Interested in Performing?
We are always seeking groups who would like to participate in our events.
Groups of any style are welcome, but you must have between 3 and 12 members. We have a rule book which explains many of the details of the event, which you can see by clicking here. All groups must audition in order to compete. Generally this is done by sending a current tape and photo, although live auditions are sometimes arranged. The purpose of the audition is to make sure the group is appropriate for the Festival and to help the Director determine the performance order. If a group has competed previously, the audition process may be waived.
Please send music and photos to the regional director :

John Neal (Bay Area) Beginning as a local event the Harmony Sweepstakes A Cappella Festival, under Neal's guidance, has grown to become the most significant live showcase for a cappella music in the nation and attracts hundreds of groups and thousands of audience members every year. The Harmony Sweepstakes was the original inspiration for the NBC prime time series The Sing-Off and Neal was hired as a consultant to the series. Neal is president of Primarily A Cappella - (www.singers.com) which is the nation's leading vendor of a cappella music including recordings, arrangements, DVDs, songbooks and instructional material for singers. Neal writes the informative blog at www.acappellanews.com which has a large and loyal readership.

PO Box D, San Anselmo, CA 94979
415-455-8602
festival (at) harmony-sweepstakes.com