---
2005 Participating Groups
Ancora Piccola

These six high school-age singers have trained in the Piedmont Childrens Choirs organization for many years and they have performed individually or together in festivals around the world as members of various PCC ensembles. They are all members of the 15+ voice Ancora ensemble, and have met regularly outside of the normal Ancora schedule to select and prepare their Sweeps program.

Members: Kelsey, Michelle, Marjorie, Lindsay, Alice, Blythe

---
Dis Moi

'Dis Moi' is a powerfully soulful A Cappella trio of women (Samantha Keller, Tamar Fogel and Heather Houston), who enchant their audiences with songs sung straight from the heart! Their musical repertoire incorporates a wide range of styles from around the globe, as well as inspired originals, with themes of love, hope, healing and unity. 'Dis Moi' means 'tell me' in French, and reflects the members' belief and hope that their music will open people to expressing themselves as they feel called. As a visionary trio, they feel that their calling is to be an integral part of the healing movement of the planet. Their radiance is intoxicating, as they shine their deep love for one another, for their music, and for humanity as a whole; inspiring the crowd to open their hearts to the healing harmonies. Their thought provoking lyrics, and grounded words of wisdom, uplift spirits, stir souls, and inspire movement in consciousness. This is not your typical A Cappella music. Let the harmonies of these lovely women take you on a journey of heart, mind and soul as they weave their voices in a unique tapestry of spirited song.

Members: Heather Houston, Samantha Keller, Tamar Fogel

---
Flying Without Instruments

Flying Without Instruments, also known as FWI (pronounced "fwee"), a quirky and versatile ensemble, is now in its 18th year. FWI mounts its own concerts in San Francisco and the East Bay and has also sung at private parties, weddings, halfway houses, and religious services, and has performed twice in the regional Harmony Sweeps competition. FWI's repertoire ranges from the ridiculous to the sublime, from the elegant to the uproarious. According to the non-profit group Bread & Roses, FWI's shows are "well-paced, moving nimbly from the sacred to the profane, keeping it interesting and entertaining every step of the way."

Members: Caia Brookes, Greg Campbell, Melissa Leventon, Gareth Loy, Charles Seagrave, Greg Tinfow, Clair Ward

---
House Blend

HouseBlend is an a cappella male quartet performing its own pop, jazz, seasonal, folk, country, gospel and other assorted musical genres. The members of the group met through the music ministry at Concord United Methodist Church. As they sang together, they realized something special was developing. In 1998, HouseBlend was born. Almost immediately, they were in demand to sing at various occasions in the area. Their repertoire expanded with each performance, their style emerged and their sleek presentation unfolded.

Members: Jim McGuire, Kent Parr, Doug Emigh, Bill DeGarmo

---
Mood Swing

Moodswing is the newest configuration of some of the Bay Area's most moody jazz singers. Sweeps award winners and +4db founders Dave Duran and Juliet Green have put aside their differences to team up with mercurial couple Paul and Julie Ford of the Renaissance-Jazz sextet Without Measure. They have sung together, in brief stints in such groups as InFusion, Vocal Flight, Vocal Underground, Oarkland Jazz Choir, Siemens Microelectronics Stealth Band, and on Ward Swingle's Instructional video "Swingle Singing." Combined, Moodswing brings almost 20 years of community college vocal jazz experience to each performance. Photos, mp3s, and anger management techniques are available at www.moodswing.us.

Listen to: Paper-Moon | Listen to: Moanin

Members: Dave Duran, Julie Ford, Paul Ford, Juliet Green

---
O-Face

'O-Face!' started on a fateful cold day in October of 2001, when a cople of verterans of Bay Area musical groups grew tired of lugging heavy equipment to innumerable gigs. The 5 members of 'O-Face!' come from a variety of non-musical backgrounds: a lawyer, a photographer, a student, a CPA and a database designer. What they have in common is a love of singing. Their eclectic a cappella repertoire includes straight-ahead rock and roll and the syncopations of a Latin groove, but they're at their best when they indulge their sense of humor: screaming Aronauts attack, a jilted boyfriend performs surgery on himself, and winsome bullfrogs are wooed. The broadly appealing result is what 'O-Face!' calls 'ear-catching entertainment' for everyone. 'O-Face!' has brought their vocal mayhem to festivals, charity events, and venues of just about every kind around Northern California

Members: Nate Austin, Mike Borchers, Deb Westergaard, Rob Westergaard, Grant Hughes

---
Ready, Willing and Mabel

This Los Angeles-based vocal jazz group has been singing together since 2003, and has developed a loyal and enthusiastic following for its unique A Cappella style and lively personality. The group's sound has been described as "compelling," "mesmerizing," and "a cocktail for the ears!" The foursome, who describe themselves as "self-confessed chord freaks", share a passion for "dangerously close harmonies" and "songs that can melt the heart!" A powerful combination indeed!

The Group Members: Caroline McLean, the group's lead singer, hails from Leeds, England.Kate Walker, alto, originates from beautiful Christchurch, New Zealand.Peter Neushul, tenor, is a native Los Angelino (claiming to be a descendent of Attila the Hun!). Jim Campbell, bass, has been singing professionally since 1991 when he moved to Los Angeles from Louisville, KY.

Members: Caroline McLean, Kate Walker, Peter Neushul, Dave Taylor, Robert Clark

---
Samsara

'Samsara' is an A Cappella women's trio who unite fierce, extraordinary vocal music with passionate struggles for justice. They strive to connect the music of struggle, freedom and tradition, creating the new generation of the culture of resistance and empowerment. 'Samsara's' repertoire ranges from traditional folksongs, sea songs, worksongs and spirituals with new arrangements, to original music on current issues, all with tight, searing, dissonant and bittersweet harmonies and intricate vocal percussions.

Members: Rebecca Anders, Jamie Ben-Azay, Susan Appe

---
2005 Judges
Jessika Diamond

Jessika Diamond has spent more than a decade working in the a cappella business, wearing many hats including vice president of the Contemporary A Cappella Society, founder of the Northern Harmony Canadian A Cappella Competition, and director of the International Championship of Collegiate A Cappella from 1999 until 2003. She also produced the Contemporary A Cappella Recording Awards for seven years. A former music journalist with Canada's largest newspaper chain's web division, Jessika served as Managing Editor of the Contemporary A cappella News from 1995 until 2004. Currently, Jessika is producing the Jewish Music Festival's Community Music Day in Berkeley in March (www.brjcc.org).
---
Roberta Donnay

Grammy nominated and award winning recording artist,singer-songwriter & producer Roberta Donnay began singing at the age of five and never stopped! She has released 5 CD's,and her songs have been used in films and on TV, on programs such as Nash Bridges, The Young & The Restless, Days of Our Lives, One Life to Live, All My Children, and That's Life. She has opened for artists such as Booker T, Tommy Casto, The Black Crowes, Peter Coyote, David Grisman, Dan Fogelberg, Woody Harrelson, Colin Hay, Dan Hicks, Jonny Lange, Huey Lewis, Eddie Money, The Mother Hips, Lenny Williams, and Neil Young. Through DivaBands, an organization she co-founded to promote women in music, she has booked national tours, both for herself and for other female artists. Roberta is currently working on a new jazz CD with legendary jazz producer Orrin Keepnews (John Coltrane, Miles Davis, Thelonius Monk etc). Roberta's website is www.robertadonnay.com.
---
John Glennon

Piano soloist, conductor, chamber collaborator and accompanist John Glennon has performed throughout the US and Europe, on both historical and modern instruments. His diverse repertoire ranges from instrumental pieces in the Faenza Codex and J.S. Bach to twentieth century Japanese art songs, works by Elinor Armer and Jean-Louis Petit, as well as the world premieres of several pieces by renowned composer J.X. der Löwe. He has played in masterclasses for Martin Canin, Nelita True, Aleksander Peskanov, Arthur Haas, Jacques Ogg, Elisabeth Wright and Pierre Hantaï, and has studied with Mr. Canin, Carroll Meyer, Madeleine Hsu, Mr. Haas, Mr. Ogg, Paul O'Dette and Ms. Wright. In demand as a choral conductor, he has studied and performed extensively with John Poole and Paul Hillier. He currently serves as an instructor in Choral/Vocal Music at Napa Valley College, and resides in San Francisco.
---
Jennifer Newell

Professional singer and vocal instructor Jennifer Newell has sung on stage and in the studio with such platinum selling artists such as Aretha Franklin,Lionel Ritchie,Whitney Houston,Chris Isaak,Greg Allman,Screaming Bloody Marys, Ron Keel and Jeff Pilson. She was the house vocalist at Narada Michael Walden's Tarpon Studios, where she also worked with Grammy-winning Producer of the Year Walter Afanasieff. In addition, Jennifer's voice can be heard on countless national commercials. Recently, she has taught at the Ali Akbar Khan College of Music, and also gives private lessons, using the Seth Riggs vocal method. A voting member of the Recording Academy, Jennifer has been branching out into producing, working with Rita Sahai on her last Grammy nominated CD.
---
Bryan Matheson

Bryan Matheson is the owner of Skyline Studios, one of the Bay Area's longest continuously operated recording studios. During the past 25 years, Bryan has had extensive experience on both sides of the glass, as a recording engineer/producer and as a session singer, and has won numerous awards for his film TV, and radio work. A Cappella groups he's worked with include The Edlos, Solstice, Clockwork, Ro Sham Bo and The Bobs. As a vocalist, Bryan has a long list of radio, TV and CD credits, as well as a 2006 Grammy nomination for his work with The Pacific Mozart Ensemble on the Leonard Bernstein Mass, performed and recorded with Kent Nagano at The Berlin Philharmonic.

Bryan is also the founder and CEO of iMusicast , which from 1999 to 2005 produced live webcasts from its concert venue in Oakland. Through six years of concerts, iMusicast became the epicenter of a vital East Bay music scene, enjoying enormous support and goodwill from fans, local bands and national touring acts. Bryan is also a member of the faculty at San Francisco State University, teaching recording classes in the Music Recording Industry program.
---
---
Complete list of 2005 participants
---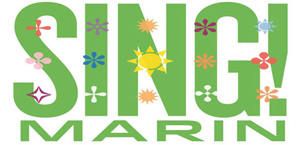 ---
---
Stay Informed!
Keep in touch. Hear about our a cappella shows by subscribing to our e mail list.
We will only send you information about our events and will
absolutely never share or sell this email list to anybody else.
---
Interested in Performing?
We are always seeking groups who would like to participate in our events.
Groups of any style are welcome, but you must have between 3 and 12 members. We have a rule book which explains many of the details of the event, which you can see by clicking here. All groups must audition in order to compete. Generally this is done by sending a current tape and photo, although live auditions are sometimes arranged. The purpose of the audition is to make sure the group is appropriate for the Festival and to help the Director determine the performance order. If a group has competed previously, the audition process may be waived.
Please send music and photos to the regional director :

John Neal (Bay Area) Beginning as a local event the Harmony Sweepstakes A Cappella Festival, under Neal's guidance, has grown to become the most significant live showcase for a cappella music in the nation and attracts hundreds of groups and thousands of audience members every year. The Harmony Sweepstakes was the original inspiration for the NBC prime time series The Sing-Off and Neal was hired as a consultant to the series. Neal is president of Primarily A Cappella - (www.singers.com) which is the nation's leading vendor of a cappella music including recordings, arrangements, DVDs, songbooks and instructional material for singers. Neal writes the informative blog at www.acappellanews.com which has a large and loyal readership.

PO Box D, San Anselmo, CA 94979
415-455-8602
festival (at) harmony-sweepstakes.com