---
2016 Participating Groups
Aca-word

Yes we are. Formed in 2012, we have been performing original covers of everything from classic rock hits to contemporary pop tunes. As a 13 person a cappella group, we achieve a unique sound by fusing new and old music in sophisticated arrangements. We strive to bring joy to our audience and hope to share our Aca-love of singing to everyone within earshot!

Members: Daniel Jones, Arthur Jones, Diego Lopez, Nate Baumbach, Andrew Knauer, Ashley Franich, Sarah Brumfield, Madison Simbirdi

---
Curious Blend

Curious Blend is two guys and two gals who refuse to be limited to one musical orientation. If we like it, we sing it! A Curious Blend performance is like tapas - tasty bites of different musical flavors. Our repertoire spans 12th to 21st centuries, with songs in seven languages. We are known for our tight harmonies, varied musical stylings, smooth blend, and spot-on humor. From Manhattan Transfer to medieval Iceland, from Claude Debussy to Gene Puerling, from an Irish lament to a rollicking parody - it's all part of an evening with Curious Blend!

Members: Mike Pogue, Craig Rosen, Elizabeth Danu, Sara Nebeling

---
Halfway to Midnight

Halfway to Midnight is a co-ed band of musical misfits who, having missed the thrill of the a cappella world and desiring an outlet to strengthen our individual instruments, serendipitously found each other in the midst of the great big beautiful Bay Area and begun gathering weekly to share in the blend of our voices together. Our life stories are as varied as our voices yet we find common ground in our love of instrument-free music-making and we truly hope you like what you hear.

Members: Alicia Florr, Michael Barrientos, Gonzalo Alonso, Scott Adler, Shanna Bengtson, Vivek Saraswat, Elana Zizmor

---
La Di Da

La Di Da, formed about 5 years ago, seeks to bridge the gap between traditional barbershop and modern a cappella singing through a range of standards, jazz, doo wop and contemporary music. Our aim is to appeal to the widest possible audience with the recognizable and the new, presented in close harmony to the highest musical standards.

Members: Diane Copp, Rose Jensen, Mary Martin, Lucy Williams

---
Newyorkettes

The Newyorkettes are the all female a Cappella Beauty-Shop Quartet", singing songs from the 1940s, 1950s and 1960s. They have been paying tribute to The Andrews Sisters, The Shangri-las, and The Ronnettes since the group was formed in 2005. Complete with a vintage look and choreography, they have performed in countless clubs and private parties in NY City, including Times Squre Studios for Walt Disney's Annual Awards Ceremenoy. They were invited to perform the pre-game show for Military Appreciation Day for the The New York Mets at Shea Stadium last July. They are very excited to perform at this year's Harmony Sweepstakes!

Members: Anita Reyes, Karina Salcedo, Clarissa Salcedo, Ayesha Rosena Anna McGowen

---
Side Note

Hip. Imaginative. Fun. Fresh. Funky Fresh. Side Note is a group of seven twentysomethings, from wildly different musical backgrounds, who draw draw their diversity to create an all-new sound. It's contemporary a cappella - pushed to the limits of pop, R&B, funk, rock, musical theater and jazz. Get ready for some buzzin' beats, rockin' riffs and hot harmonies as Side Note delivers a show unlike nearly anything else in vocal music!

Members: Richman Neumann, Gayelan Tietje-Ulrich, Meredith Johnston, Rebecca Holtz, Juan-Carlos Martinez, Philip Daniel Santos, Duncan Boehle

---
Six in the City

With varied backgrounds in folk, classical, musical theater, and more, it was the discovery of barbershop and Sweet Adelines International that brought them together. These barbershop chorus and quartet medal-winning singers are branching out into the "greater than 4-part harmony" a cappella world and the result is a fresh sound with that infamous blend that comes from being a group of experienced barbershoppers!

Members: Alisa Peters, Kelly Sopher, Molly Sopher, Michelle McGinnis, Aliza Gutman, Dana Manochi

---
Solstice

Solstice is a female vocal ensemble specializing in music written by women or for women's voices. Our music spans many different genres with an emphasis on world, classical, pop, and jazz. We are also committed to performing new works for women's voices and regularly compose, commission, and arrange new songs.

Solstice has performed in many Bay Area venues including Freight and Salvage, La Pena, the San Francisco Community Music Center, Music on the Hill, the Berkeley Arts Center, Trinity Chamber Music series, and Villa Montalvo. Solstice has also performed on KALW's Folk Music and Beyond On-Air Folk Festival.

Members: Becca Burrington, Kim Warsaw, Emily Bender, Sara Webb-Schmitz, Lark Coryell, Krista Enos

---
Your Emcee for the Evening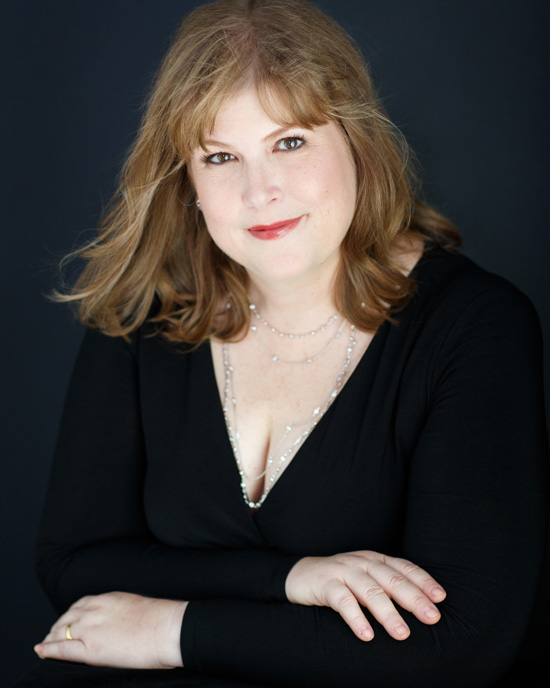 Originally from Maui, Hawaii, Juliet Green is a singer, songwriter and educator in the San Francisco Bay Area. Juliet has performed in various vocal jazz ensembles, winning the SF Regional Harmony Sweepstakes competition in 1998 and 2000 (+4db), 2005 (Moodswing) and 2012 (Sing Theory). Another ensemble, Clockwork, was selected to perform at the 2011 JEN Conference in New Orleans after the released of their acclaimed album Every Voice Counts. Juliet currently sings alto in the award-winning jazz a cappella sextet Ro Sham Bo. As a soloist, she has sung with the big band A Touch of Brass under the direction of trumpeter Ed Morrison, and performed with many theater groups in the area. Juliet's other passion is working as an educator, clinician, and director. She has taught at the Jazzschool in Berkeley, Jazz Camp West, Stanford Jazz Workshop, and directs the six-time Downbeat award-winning Panache vocal jazz ensembles at Corte Madera School in Portola Valley.
---
2016 Judges
Kevin Fox Pacific Boychoir Academy

Kevin Fox is the Founding Artistic Director of the Pacific Boychoir Academy. He has conducted the Pacific Boychoir in thousands of concerts on six continents in appearances that range from orchestral collaborations to America's Got Talent. With the San Francisco Symphony, the Pacific Boychoir sings on the Grammy-award winning recordings of Mahler's Third Symphony (2003), and Mahler's Eighth Symphony (2009). In 2013, Fox was the Chorus Director for the Ojai Music Festival, and in 2015 he prepared the chorus for Beethoven's Ninth at the Greek Theatre with Gustavo Dudamel. Fox sings locally with American Bach Soloists. He holds degrees in Music with Honors and Economics from Wesleyan University, Connecticut, and has studied music at Oxford University, England and Westminster Choir College.
---
---
Complete list of 2016 participants
---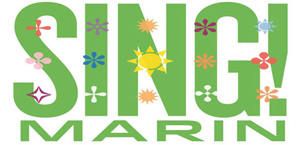 ---
---
Stay Informed!
Keep in touch. Hear about our a cappella shows by subscribing to our e mail list.
We will only send you information about our events and will
absolutely never share or sell this email list to anybody else.
---
Interested in Performing?
We are always seeking groups who would like to participate in our events.
Groups of any style are welcome, but you must have between 3 and 12 members. We have a rule book which explains many of the details of the event, which you can see by clicking here. All groups must audition in order to compete. Generally this is done by sending a current tape and photo, although live auditions are sometimes arranged. The purpose of the audition is to make sure the group is appropriate for the Festival and to help the Director determine the performance order. If a group has competed previously, the audition process may be waived.
Please send music and photos to the regional director :

John Neal (Bay Area) Beginning as a local event the Harmony Sweepstakes A Cappella Festival, under Neal's guidance, has grown to become the most significant live showcase for a cappella music in the nation and attracts hundreds of groups and thousands of audience members every year. The Harmony Sweepstakes was the original inspiration for the NBC prime time series The Sing-Off and Neal was hired as a consultant to the series. Neal is president of Primarily A Cappella - (www.singers.com) which is the nation's leading vendor of a cappella music including recordings, arrangements, DVDs, songbooks and instructional material for singers. Neal writes the informative blog at www.acappellanews.com which has a large and loyal readership.

PO Box D, San Anselmo, CA 94979
415-455-8602
festival (at) harmony-sweepstakes.com