---
1998 Participating Groups
+4db

+4db... is an a cappella vocal jazz quintet. This Bay Area group formed in August of 1996 and is the 1998 Bay Area Harmony Sweepstakes Regional Champion. They also won Audience Favorite and Best Arrangement awards in both 1997 and 1998. They have performed at the Freight and Salvage, and have opened for many groups such a s M-Pact!, the House Jacks, and Boyz Nite Out. They have been featured at major a cappella events such as "Hot August Harmony" in Santa Rosa and the West Coast A Cappella Summit in San Rafael. They have performed in the National Anthem at 3Com Park for the San Francisco Giants, and appeared on cable's "The Bruce Latimer Show."

Listen to: Chili Con Carne | Listen to: In A Mellow Tone

Members: Dave Duran, Juliet Green, Jay Jordana, Jay Quibodeaux, Paul Cingolani, Dave Duran, Juliet Green

---
Freestyle

Freestyle is an energetic barbershop quartet that goes out of its way to provide beautiful music and memorable entertainment. They burst onto the music scene in 1996 by winning the Northern California Divisional Contest in their first public performance. Since then, they have entertained audiences throughout the country. They are the current and three-time Northern California Division Quartet Champions and were International Semi-Finalists this year at the International Barbershop Quartet Championships in Atlanta, Georgia.

Members: Bruce Morgan, Rich Brunner, Todd Kidder, Andy Wallace

---
Mary Schmary



Mary Schmary are like a group of irrepressible friends: they are zany, infectious, and full of energy, and sometimes they drive you up the wall.

Hidden Agenda Items is an album that puns twill and tuille, sings about Babar the Elephant and parodies Peter, Paul and Mary by singing If I Had a Hamster. It combines moments of sweet music and true originality (Bug Girl) with an overdose of vocal takes, laughing-in-the-studio tracks and almost funny riffs. I bet they were funny if you were there, or part of a good-natured, drunken late-night collective. But before midnight, sober listeners end up missing out.



Members: Myriam Casimir, Marie DesJardins, Cynsa Bonorris, Michelle Long

---
Sweet Deliverance

Sweet Deliverance has been singing Christian a cappella for over 30 years. Members have changed over the years but the tradition of tight harmonies and praise to our Lord has not. This semi-professional group is based in the San Francisco bay area and tours primarily in California. Originally, Sweet Deliverance began in 1976 at Oklahoma Christian by 4 young men, one of whom was Kevin Allsup. Kevin, the group's originator, grew up in Manteca, California, where they became based.

Their newest member is David's younger brother, Stephen Morgan. Both David and Stephen have an extensive singing background, as they have been singing a cappella music in their own family group for many years. Now, with six men and a new recording, they are lifting their voices for God's glory, in full force. Looking back, it is obvious that God has seen them through good times and bad, and they know that it is He who has given them the voices to praise Him. They continue to offer Him their lives, their songs, and their voices for the encouragement and the uplifting of Christ's church.

Members:

---
1998 Judges TBA
---
---
Complete list of 1998 participants
---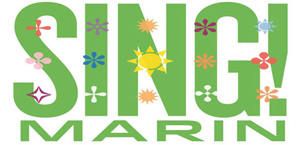 ---
---
Stay Informed!
Keep in touch. Hear about our a cappella shows by subscribing to our e mail list.
We will only send you information about our events and will
absolutely never share or sell this email list to anybody else.
---
Interested in Performing?
We are always seeking groups who would like to participate in our events.
Groups of any style are welcome, but you must have between 3 and 12 members. We have a rule book which explains many of the details of the event, which you can see by clicking here. All groups must audition in order to compete. Generally this is done by sending a current tape and photo, although live auditions are sometimes arranged. The purpose of the audition is to make sure the group is appropriate for the Festival and to help the Director determine the performance order. If a group has competed previously, the audition process may be waived.
Please send music and photos to the regional director :

John Neal (Bay Area) Beginning as a local event the Harmony Sweepstakes A Cappella Festival, under Neal's guidance, has grown to become the most significant live showcase for a cappella music in the nation and attracts hundreds of groups and thousands of audience members every year. The Harmony Sweepstakes was the original inspiration for the NBC prime time series The Sing-Off and Neal was hired as a consultant to the series. Neal is president of Primarily A Cappella - (www.singers.com) which is the nation's leading vendor of a cappella music including recordings, arrangements, DVDs, songbooks and instructional material for singers. Neal writes the informative blog at www.acappellanews.com which has a large and loyal readership.

PO Box D, San Anselmo, CA 94979
415-455-8602
festival (at) harmony-sweepstakes.com