---
2001 Participating Groups
Apex (KAI)

Kai is a pop vocal quintet from the San Francisco Bay Area. Kai is also an abbreviated form of the Tagalog word kaibigan which denotes the common bond among all people. The quintet chose a Tagalog moniker because four of its five members are Filipino-Americans. In addition to the Rhythm Crossover chart hit, "Say You'll Stay," Kai (Geffen Records) features a variety of harmony-drenched gems, ranging from silky ballads to funky, mid-tempo workouts, to shimmeriing, gospel-tingled spirit lifters. Formed in 1992 Kai has experienced every aspect of the music business. Since its inception Kai has traveled the world, appeared on numerous compilations and has released an album under Geffen records. Kai's lastest album, "The Promise," is receiving major attention in various markets and features a new and exciting arrangment of The House Jacks' standard, "Gone." Kai was produced by Tristan Bishop, a founding member of the rock/funk a cappella group The House Jacks.

Members: Errol Viray, Johnny Misa, AC Lorenz, Leo Chan, Audrey Silva

---
Dilemma

Take the power of rock, the grit of blues, and the smooth groove of R&B. Add commanding vocal percussion, an impressive bass line, a compelling vocal and stylistic range and you have the 5-woman group -- DILEMMA! Based in the San Francisco Bay Area, Dilemma was founded in November 1998 by a group of women who wanted to challenge the traditional female a cappella sound. The result is dynamic and powerful music encompassing a range of original compositions and covers. Audiences are continually impressed with solid harmonies, captivating melodies, engaging stage presence, and an infectious beat. Dilemma has entertained at corporate events to great acclaim and repeatedly dazzles local cafe and club audiences. With voices that command attention and performances that resonate, Dilemma is winning an instant fan base and breaking down the boundaries of female a cappella.

Members: Rahela Abbas, Christine Chang, Denise Shepherd, Suzanna Smith, Tracey Van Hooser

---
Eclectics

The Eclectics, who hail from the Sacramento area, were originally formed in 1997 (as Rogue Mercenary Christmas Carolers for hire). Since, they have expanded their musical styles, encompassing doo-wop, R&B, Motown, and contemporary POP. Their arrangements of classic hits include tight backrounds and vocal percussion. For most of its history, the Eclectics have been a quartet but with the recent addition of a fifth vocalist, they have become the 'World's Largest Quartet',weighing in at just over 1,000 lbs!

Members: David Adams, Lorin Miller, Cindy Shotwell, Guy Pilgrim, Sara Haas

---
Freestyle

Current Champions of the Far Western District, barbershop quartet Freestyle are known for not only their great singing but also their zany antics, characterized as "a few fries short of a Happy Meal." Recently named Entertainment Champions at the prestigious Buckeye Invitational, their memorable show is sure to please, and members of the group have appeared on countless stages and milk cartons throughout the land. Tenor Todd Kidder recently gave up his dream of being the first 5 ft. 9 in. center of the NBA, while bass Bruce Morgan is the (Volvo) owner of a (Volvo) dealership in (Volvo) Santa Rosa, but does not use this venue (Volvo) for his own personal (Volvo) gain. Baritone Andy Wallace is an unassuming financial mastermind, collecting paperclips in his spare time. Lead Rich Brunner is the best-looking member of the quartet and his mother really loves him. Itís Freestyle entertainment tonight!

Members: Bruce Morgan, Rich Brunner, Andy Wallace, Todd Kidder

---
The G-Notes

G-Notes are vocal/recording artist from Cottonwood Ca.. Shaneen(15), Gabriel(17), Lathanyo(19), and Larenzo(21), are a sister and three brothers who began singing together while waiting for electricity to be connected in their rural home town. Having no TV or radio for three weeks, the four began to entertain themselves by singing TV theme songs and jingles. The four began sing in public, and as request for performances increased, the group decided to call themselves G-Notes, the G coming from their last name Garth. G-Notes have performed in many events and venues throughout California, including opening for Bobby Blue Bland, San Jose Sharks All Star Celebration, Festival at The Lake in Oakland to name a few. With their angelic harmony, the group is able to draw from R&B, Jazz, Pop, Be-Bop and Hip-Hop, put a G-Note spin on it and consistently deliver a crowd pleasing performance

Members: Shannon Garth, Gariel Garth, Lathanyo Garth, Larenzo Garth

---
Hookslide

We are a vocal band based in San Francisco, CA. We perform a high energy mix of mind blowing vocal percussion, booming bass and screaming four-part harmony that is guaranteed to knock you out! We invite you to listen to our song clips, check out our new album, and sign our guestbook. We hope to see you soon at one of our concerts!

We were recently guests on an episode of the Discovery Channel program MythBusters, where we attempted to put out a fire by singing at it. Look for re-airings of the episode entitled Voice Flame Extinguisher on the Discovery Channel.

Members: Paul Anderson, Jon Pilat, George Hoffman, Mayank Thanawala

---
Kinsey Sicks

With a phenomenal performance record that includes an Off-Broadway show, an extended run in Vegas, two feature films, seven albums and appearances throughout the US, Canada, Mexico, Europe and Australia, the Kinsey Sicks hardly need an introduction. For over 16 years America's Favorite Dragapella Beautyshop Quartet has served up a feast of music and comedy to audiences at performing arts centers, music venues and comedy festivals in every kind of town you can imagine, in over 40 states! Their award-winning a cappella singing, sharp satire and over-the-top drag have earned the Kinsey Sicks a diverse and devoted following.

Members: Chris Dilley (aka Trampolina), Irwin Keller (aka Winnie)), Maurice Kelly (aka Trixie), Ben Schatz (aka Rachel)

---
Speedzoo

If they were a building, they'd be Fallingwater. If they were a sensation, they'd be vertigo. If they were a game, they'd be Quidditch. If they were a flower, they'd be a trillium. If they were weather, they'd be the light after the storm. If they were land, they'd be Atlantis. If they were food, they'd be a warm chocolate torte with wild raspberries and creme fraiche. [Mmmmm... chocolate]. But they're not. Lisa, RJ, Damon, Ken, and Joel are a health educator, custom publisher, two engineers, and a linguist, and together they're speedzoo. Combining experience in collegiate a cappella, rock bands and touring theater, these singers set out in 2000 with the simple purpose of making music they love. From passionate to whimsical, familiar to hyperbolic, fantastic to sophisticated, their enthusiasm and eccentricity recently earned them the diagnosis "obsessive creativity disorder." See for yourself, and to hear more, visit www.speedzoo.com. Have a listen to their mp3's and sign up for their email list. There. We said it without using the words "tapestry" or "cornucopia," isn't that great?

Members: Lisa Trevorrow, RJ Smith, Damon McCormick, Joel Harris, Ken Purchase

---
Three 5 and 6

These five guys were born for this, though they only found each other a few months ago. From day one, passion was written on their songs and emblazoned on their hearts. Call it dance -- call it groove -- call it Motown with a blissful funk. However you choose to describe it, their music is hot and they're doin' it right. As a group, "Three 5 and 6" has only been in existence since October 2000 but it's members have individually performed professionally for years throughout the United States and Europe. Collectively, they have performed on over 30 nationally and internationally released albums covering styles ranging from gospel and jazz to rap and hip-hop. These guys are big...big on the groove that will make you move. So hold on to your seat and absorb the beat! Can you feel it?

Members: Dave Enns, Todd Halverson, Jason Isaac, Steve Pearce, Maximillian Reynolds

---
Total Chaos

When the efforts of finding a name integrated into a void of "Total Chaos," it was then this quartet was born. These four gentlemen from Santa Rosa and Kenwood have spent the past two years dazzling audiences all over the state providing an eclectic, harmonic experience of Barbershop, Doo Wop, and Contemporary A Cappella music. Bringing the gift of music to eager listeners, Dave, Willis, Paul, and Ben have extended the influence of A Cappella to festivals, benefits, private parties and high schools, as well as other youth outreach programs, in order to attract future performers and appreciators to the A Cappella world. After their start in 1999, TC were crowned the Far Western District High School Barbershop Quartet Champs, and later were ranked seventeenth in the world after competing in the MBNA International Collegiate Competition in Kansas City, Missouri, sponsored by SPEBSQSA. From day one, these two high school seniors and two sophomores from Santa Rosa Junior College have been singing songs, making harmony, and meeting many beautiful girls who thankfully appreciate what they do. So take a seat and hold on tight, and you will experience Chaos tonight!

Members: Dave Hawkey, Willis Cook, Paul Peglar, Ben McLain

---
2001 Judges
Gary Bolles

A much sought after coach and clinician within the SPEBSQSA, Gary has been singing, teaching and conducting Barbershop Harmony throughout the United States and abroad for nearly 40 years. He has been a certified contest judge since 1975 and has judged the Society's International Contest seven (soon to be eight) times. As a performer, Gary has sung baritone in several District Champion quartets and has twice made the semi-finals in his eleven appearances in International Quartet competitions. He is currently the Musical Director of the Pot O' Gold Chorus, three-time Far Western District Champion and five-time International competitor. Gary holds a Bachelor of Music Education degree from Boston University. He taught vocal music at the junior high school level for ten years and often works with young singers in Bay Area schools.
---
Andrew Chaikin

Andrew Chaikin made his name as a singer, songwriter and producer with vocal-band pioneers The House Jacks, and is considered one of the world's foremost vocal percussionists. His beats have funkified albums by the Bobs, the Nylons, and the Persuasions, and caused Chronicle columnist Jon Carroll to devote an entire column to Andrew's "Lips of pure gold.". As a singer and voice-over talent, he can be heard on many national TV and radio commercials, Web sites, and video games. These days he performs live with fellow ex-Jack Austin Willacy, the industrial percussion ensemble Rhythm Slam, and the techno-tribal collective Mixtape From Mars.
---
Tammy Heinsohn

Tammy Heinsohn is the Santa Cruz a cappella maven. She has been a fan of a cappella and harmony music since she was born. She currently sings a cappella music with the Santa Cruz Shape Note Society, and she loves introducing people to the joy of the human voice raised in harmony. Tammy has served as an Ambassador to the Contemporary A Cappella Society since 1993. She is a founding director for SCATS, Santa Cruz Acappellafest and Talent Showcase, which produces the annual Santa Cruz Acappellafest in March each year. She has conducted workshops at the A cappella Summits and at ACAFEST, the Acappella Company's contemporary Christian music seminar. To support her a cappella habit she works as a computer analyst for the University of California Santa Cruz.
---
Laura Moody

Known on air as "Laura in the Livingroom", Laura is a veteran of Bay Area radio. She has had a show for 20 years on UC Berkeley's KALX (90.7 FM) Radio, one of the nation's most influential college radio stations, where she did an extended stint as music director. Laura has a Master's Degree in Library and Information Science specializing in Music Librarianship. As an undergraduate, Laura studied voice and percussion at Southern Illinois University in Carbondale, Il. An avid music lover with a seasoned and critical ear, Laura enjoys all types of music from Ayler to Zappa.
---
Dave Worm

Oakland native, David Worm began his singing career in 1985 with the Bay Area groups Jazz Mouth and Vocal Front. In 1989 he became a founding member of Bobby McFerrinļs Voicestra ensemble and has remained a regular performer with Mcferrin, being featured on recordings videos and touring with the early Quartet Hard Choral, and McFerrrin's recent project Circlesongs. David is also one of the original founding members of the a cappella group SoVoSo, with whom he still performs. SoVoSo has released 5 albums and tours internationally. David has worked extensively with the Bay Area Dance community, having scored or co-written original works for ODC, Robert Moses Kin,( this work being a recipient of an Isadora Duncan Award), Tandy Beal, Project Bandaloop(an Isadora Duncan Award nominee), Axis Dance( another Isadora Duncan Award nominee) and Suzanne Gallo. Davidļs music has also been used in scoring the film documentaries —StepUpś and —Love Francescaś. David has over 40 record credits as a session singer, is in-house producer for sales America and has appeared in music videos for Kawasaki and Levi Strauss
---
---
Complete list of 2001 participants
---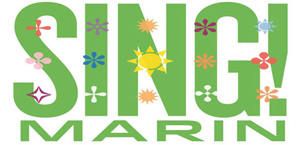 ---
---
Stay Informed!
Keep in touch. Hear about our a cappella shows by subscribing to our e mail list.
We will only send you information about our events and will
absolutely never share or sell this email list to anybody else.
---
Interested in Performing?
We are always seeking groups who would like to participate in our events.
Groups of any style are welcome, but you must have between 3 and 12 members. We have a rule book which explains many of the details of the event, which you can see by clicking here. All groups must audition in order to compete. Generally this is done by sending a current tape and photo, although live auditions are sometimes arranged. The purpose of the audition is to make sure the group is appropriate for the Festival and to help the Director determine the performance order. If a group has competed previously, the audition process may be waived.
Please send music and photos to the regional director :

John Neal (Bay Area) Beginning as a local event the Harmony Sweepstakes A Cappella Festival, under Nealís guidance, has grown to become the most significant live showcase for a cappella music in the nation and attracts hundreds of groups and thousands of audience members every year. The Harmony Sweepstakes was the original inspiration for the NBC prime time series The Sing-Off and Neal was hired as a consultant to the series. Neal is president of Primarily A Cappella - (www.singers.com) which is the nationís leading vendor of a cappella music including recordings, arrangements, DVDs, songbooks and instructional material for singers. Neal writes the informative blog at www.acappellanews.com which has a large and loyal readership.

PO Box D, San Anselmo, CA 94979
415-455-8602
festival (at) harmony-sweepstakes.com