---
2023 Participating Groups
'Round Midnight
'Round Midnight is an award-winning "a cappella" quartet of music educators from the Long Island/Manhattan area of New York. While they sing primarily in the barbershop style, their eclectic influences range from jazz to classical and everything in between. The group is a two-time Semi-Finalist in the Barbershop Harmony Society's (BHS) International Barbershop Quartet Contest and they are also the BHS 2010 Mid-Atlantic District Quartet Champions. In addition, the foursome won the New York City Harmony Sweepstakes Championship and was bestowed with the coveted "Audience Favorite" award by overwhelming crowd vote. The quartet has received praise for their self-titled debut recording too, receiving a Contemporary A Cappella Recording Award (CARA) nomination in the category of "Best Barbershop Song" for their rendition of "Try A Little Tenderness". 'Round Midnight has been featured in an array of showcases, contests, and educational workshops spanning the United States from New York to California.

Members: Larry Bomback, Wayne Grimmer, T.J. Carollo, Jeff Glemboski

---
The Current
Founded in January 2011, we are presently a 12-strong group of a cappella-philes - mostly college group alums - now kicking off our eighth year on the scene. What we loved most about our former groups has been where we've always strived to start and end: a solid sonic blend, with some A-major value placed on camaraderie in the process - plus as much stage action as we can stir up.

Members: Juliet Samuels, Larissa Jaye, Alvic Plan, Jake Samuels, Aissa Guindo, Eric Yang, Sean Costello, Kevin DeLisa, Anna Fondiller, Calvin Baker, Arin Sang-urai, Sam Linden, Tia Torres

---
FLEX PITCH
FLEX PITCH is an a cappella group based out of NYC. Originally formed as a virtual acapella group during the pandemic, they have sung in numerous different styles of music including jazz, R&B, and pop. After coming in second at the New York Harmony Sweepstakes FLEX PITCH is ready to take on the live stage with their high energy and creativity!

Members: Will Farnham , Julian James, Marwan Ramen, Jenna Barbieri, Gabrielle Piacentile

---
---
Moon Sessions
Moon Sessions is a gen-z vocal group and collective based out of NY, composed of members and alumni of NYU Vocollision and its surrounding community. It is directed by Marwan Ramen, an award-winning arranger and videographer for acapella. The group enjoys exploring and creatively arranging modern songs in a vocal jazz leaning style. They enjoy vintage aesthetics and not taking themselves too seriously.

Members: Marwan Ramen, Christa Ciesil, Nathalia Nicolalde, Claire McGuire, Trem Ampeloquio

---
Saffron
Saffron formed in January 2015 and burst onto the Region 1 Sweet Adelines scene a few months later with a 4th place medal. They medaled each year since, until in April of 2018 they became Region 1 Sweet Adelines International Champions. They earned their blue ribbons while also breaking the Region 1 record with a score of 637! Their repertoire covers an eclectic variety of charts ranging from folk ballads, to toe-tapping jazzy standards, to southern rock melodies, all arranged in classic and tight barbershop chording that is sure to put a tear in your eye and a smile in your heart!

Members: Christine Bulgini, Amanda Fowski, Valeri Reynolds, Susan Berry

---
Your Emcee for the Evening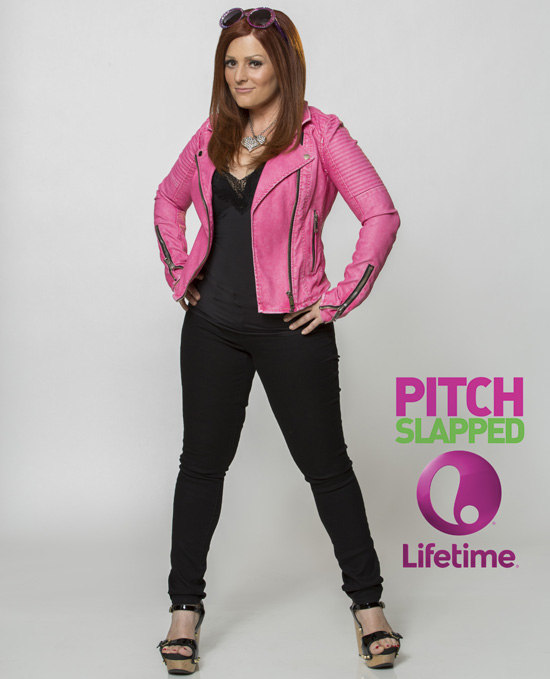 Diana Preisler's career in a cappella began as the female lead singer, and band manager of Broadway Records recording artist, Blue Jupiter. She is a featured soloists on Blue Jupiter's newest album, Twisted Broadway Vol. 1. Blue Jupiter has performed at performing arts centers, colleges, festivals, and corporate events around the world. Blue Jupiter won the Oreo "Milk's Favorite Jingle" contest, hosted by famed American Idol Judge Randy Jackson, and has performed with iconic performers like The Roots, Livingston Taylor, and The Persuasions. Companies like: Disney, ABC Family, the Food Network, Honda, NOKIA, Nickelodeon, and Hermes have featured Blue Jupiter at their corporate events. You may have seen Blue Jupiter on Oprah, the Huff Post, headlining at theatres around the globe, cruise ships and casinos, including over 200 shows at the Sands Casino in Macau, China.

Diana's work as an a cappella performance coach and mentor caught the attention of Lifetime TV in 2014. Soon after, Diana helped create and star in the Lifetime original a cappella series, "Pitch Slapped." This competition docu-series featured Diana working with high school students through 10 weeks of competition. "Pitch Slapped" continues to air on Lifetime in countries across the world.

Before Diana began her career as an a cappella singer, she graced the theatrical stage on multiple national Broadway tours such as "Fiddler on the Roof" and "A Christams Carol." Regional roles across the US include Eva Peron in "Evita", Ado Annie in "Oklahoma", Dorothy in "The Wizard of Oz", Linda in "Blood Brothers" and Shelley in "Bat Boy, The Musical." As a Nationally televised voice-over artist, you've heard Diana as the voice of MTV, Nickelodeon, Behr Paint, Coca-Cola, McDonald's, Herbal Essences, Priceline, Planter's (with Robert Downy Jr), Fisher Price, HGTV, VH1, or Bank of America (to name just a few.)
---
2023 Judges
Debbi Burdett

As a director, performing artist, and professional consultant through her company, DB Creative Consulting, Debbi Burdett is currently involved in the marketing and website design for NOT YOUR TIME, a short film featured at numerous film festivals, and a similar project with A JOURNEY TO JOY, a CD of spiritually engaging songs. Her directorial credits include - The Dysfunctional Pianist, Three Guys, Three Girls and A Diva, Take Five, Take Five More and numerous cabaret and nightclub acts. She has been the director of The WestSide Youth Choir, which was heard in the feature film HOUSEHOLD SAINTS. She has been featured in numerous musicals and plays, most notably as Cleo in THE MOST HAPPY FELLA, the Soprano in Terrance McNally's PRELUDES and Ruth in THE PIRATES OF PENZANCE and Katisha in THE MIKADO. Additionally, Debbi is very proud to have coached NY Harmony Sweeps competitors, Dobosonfly, and Stay Tuned, who placed 3rd at the 1999 competition. Debbi has performed to wildly enthusiastic crowds in her one woman show throughout the United States. Her work continues to be a dedication to Bob & Eugene: "They continue to teach me all I know."
---
Jonathan Minkoff

Jonathan Minkoff is the Founder and Executive Producer for the Public Charity, SingStrong (SingStrong.org) and its International A cappella Festivals in NY, DC and Chicago. He performs world-wide and on TV with the award-winning a cappella quartet, Blue Jupiter. Minkoff holds a Bachelors in Music Ed. from Northwestern U., a certificate in voice study from the Boston U. Tanglewood Institute, and a JD from Boston U. School of Law. Minkoff won the Chicago Harmony Sweepstakes 1st place and audience favorite and the Chicago & National Sweeps' "Best Original Composition" and "Best Arrangement Awards", shared a "WAMMY" nomination for "Best Album", a CARA nomination for "Best Jazz Album" and a WAMMY win for "Best A cappella Album". Most recently, Minkoff coached Stiletta, the current National Harmony Sweeps champions, and the only group to ever win every possible award at nationals. He has over 300 published a cappella reviews at RARB.org and his articles at ACAPPELLA101.com have thousands of views monthly. After teaching, performing, emceeing and judging at over 40 a cappella festivals worldwide, Minkoff now coaches, composes, records and produces for various a cappella groups in his New York City recording studio.
---
Mark Paul

Mark Paul is an accomplished a cappella performer, music director, vocal coach, and lifelong musician. A 44-year member of the Barbershop Harmony Society (BHS), he's currently the bass of the a cappella barbershop group The Square Route, specializing in digging out old, forgotten barbershop songs and re-introducing those harmonies to both young and old alike at a very high a cappella level. The Square Route holds a quartet championship in the BHS US & Canada Northeastern District. Formerly the bass singer of a top-20 international-level a cappella barbershop quartet, Reveille, that regularly entertained audiences across the United States and internationally. Reveille holds a quartet championship in the BHS six-state Mid- Atlantic District. Mark served for seventeen years in top musical leadership positions for gold and silver internationally competitive BHS choruses and was the front-line musical director of a BHS District level chorus. He has performed in a documentary film about barbershop singing and is on two music albums. An a cappella vocal coach for 38 years, Mark works with a cappella individuals and groups of all sizes and has served as faculty on several exciting a cappella music education programs, both domestically and abroad. Mark is a Reiki Master and an Executive Leadership Development Coach. Whatever level the group is at, he elevates them, instilling higher levels of awareness, confidence, teamwork, commitment and fun. Mark's favorite downtime activities are surf fishing, photography and camping.
---
Julie Seda

Julie Seda was the inaugural recipient of "Best Solo Award" at the NY Harmony Sweeps in 2009, in addition to her 3rd place group win. Her award-winning 50s Doo Wop group, Classic Sounds, was also inducted into the East Coast Music Hall of Fame in 2019. She and her group are the only two-time winners of the "Richard Nader Acappella Competition" at the Izod Center. They're also the only artists to win the SingStrong ACA Idol competition in both DC and Chicago, including earning the Audience Favorite Award at both festivals. Julie has emceed the Aarhus Vocal Music Festival (AAVF), and was the original bass member of Stiletta, who went on to be the 2016 National Harmony Sweeps champions. Julie has shared the stage with Jay Siegel's Tokens, Kenny Vance and the Planotones, The Duprees, and countless other 50s legends. She has also headlined performances across the country, including Foxwoods, Mohegan Sun, and Hard Rock Atlantic City. She now serves on the Board of Directors for SingStrong, a public charity dedicated to a cappella music and the arts, that has helped donate over $100,000 to fund Alzheimer's research since 2009. Julie has started several a cappella groups at multiple high schools in the Bronx, NY, and has coached numerous high school and college groups. She continues to serve the youth in NYC as the Principal of Bronx Career & Preparatory High School.
---
---
Complete list of 2023 participants
---

---
---
Interested in Performing?
We are always seeking groups who would like to participate in our events.
Groups of any style are welcome, but you must have between 3 and 12 members. We have a rule book which explains many of the details of the event, which you can see by clicking here. All groups must audition in order to compete. Generally this is done by sending a current tape and photo, although live auditions are sometimes arranged. The purpose of the audition is to make sure the group is appropriate for the Festival and to help the Director determine the performance order. If a group has competed previously, the audition process may be waived.
Please send music and photos to the regional director :

Colette Thompson (New York) Colette Thompson has directed or performed in over eleven vocal ensembles, with her group, Stay Tuned, placing 3rd in the 1998 New York Regional of the Harmony Sweepstakes; Colette has performed/recorded with Lukas Foss, Leonard Bernstein, Jesse Norman, Peter, Paul & Mary, and James Levine A billboard-ranked singer/songwriter, she has also managed several events, including, Christmas at NYU, Complex at the Duplex, and An Evening with The Real Group at NYC's Symphony Space. With performances televised via major news programs including Good Morning America, The Today Show, CNN, and NY1, she is a promoter, producer, adjudicator and an ambassador of vocal music worldwide.

128 Fort Greene Place, Suite 1B, Brooklyn, NY 11217
917-442-2011
colette.thompson (at) mac.com