---
2017 Participating Groups
---
Business Casual
Business Casual is an a cappella band based out of the San Francisco Bay Area. Combining elements of pop, jazz, and other genres, this young all-vocal group puts a fresh spin on vintage chart toppers and today's hits. Winners of the National Harmony Sweepstakes a cappella competition in 2018, Business Casual has performed at weddings, corporate events, and live public shows throughout the Bay Area since 2012.

Members: Roshun Alur, Jacob Chamoun, Michael Wang, Cassie Greene, Leslie Baker

---
Encore Vocalists
Working local venues and events while honing their sound, Encore Vocalists has built their fan base with riveting performances and contemporary songs filled with hooks and memorable phrases. Meeting through mutual connections in choruses and ensembles throughout the SF Bay Area, Encore Vocalists has the talent, experience, and chops to perform. Encore Vocalists is influenced by Kirby Shaw, Deke Sharon, The King's Singers, Roger Wagner Chorale, and The Real Group, plus Bach, Mozart, and Handel.

Members: Dean Christman, Tim Salaver, Nanette Wehe, Kassidy Mayernik, Julie Lorentzen, Eric Hutchinson, Scott Schrader, Arleen Salaver, Vivian Torres

---
The Larkdales
We explore and perform a cappella vocal music that broadly could be called "Americana", including genres such as bluegrass, bluegrass gospel, spirituals, country and more. We are drawn to music that has heart and soul and joy and humor and look forward to sharing it with you soon.

Members: Lark Coryell, Dale Engle, Mark Shepherd

---
Musaic
Musaic's mission is to share beautiful men's a cappella singing with our Bay Area community. Our music is rooted in classical choral traditions, through a repertoire of many genres and languages. The members of Musaic are passionate about men's ensemble singing, and enjoy the artistic balance and musical fellowship it brings to our lives. Musaic was founded in 2000 as a few friends gathering to sing for our own pleasure. We took the name Musaic to represent a mosaic of song and voice. Since then we have performed over 100 concerts and produced five recordings.

Members: Tom Bailey, Christophe Hery, Rich Perlstein, Arie Perry, Chris Pilcher, Andy Rice, Matthew Schermerhorn

---
Prime Time
The members of Prime Time met through singing with other groups. They recognized they had kindred voices, natural blend, and the same desire to sing challenging, tightly harmonized charts - and also the inclination to laugh a LOT while working hard. Their backgrounds range from vocal jazz to collegiate-style a cappella pop to barbershop, with those influences all audible simultaneously in most of their performances. A literal garage band, Prime Time rehearses in Sunnyvale, CA, and performs all over the Bay Area.

Members: Caia Brookes, Miya Kanzaki, John Kelley, Dan McQuigg, Colleen Mahal, Jon Pilat, John Rae-Grant

---
Side Note
Hip. Imaginative. Fun. Fresh. Funky Fresh. Side Note is a group of seven twentysomethings, from wildly different musical backgrounds, who draw draw their diversity to create an all-new sound. It's contemporary a cappella - pushed to the limits of pop, R&B, funk, rock, musical theater and jazz. Get ready for some buzzin' beats, rockin' riffs and hot harmonies as Side Note delivers a show unlike nearly anything else in vocal music!

Members: Gayelan Tietje-Ulrich, Meredith Johnston, Rebecca Holtz, Juan-Carlos Martinez, Philip Daniel Santos, Duncan Boehle, Richman Neumann

---
Take Flight
Take Flight is Napa's premier a Cappella band. Comprised of 5 highly experienced vocalist, they take on hit songs from a wide array of genres and artists and perform them all without the use of any instruments! With smooth, tight harmonies and pleasing upbeat music, they can perform background for intimate dining or for larger groups focusing on entertainment.

Members: JourneyDay Rhorer, Carlos Gonzalez, Emma Guerrieri, Ted Teynolds, Maddie Macloud

---
Your Emcee for the Evening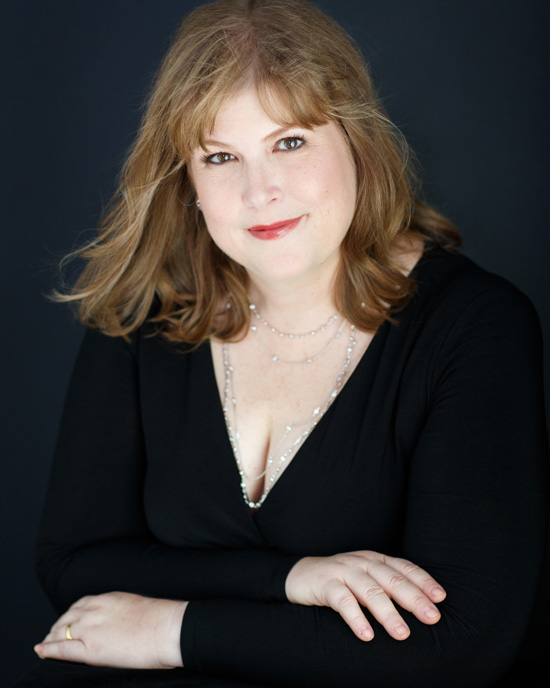 Originally from Maui, Hawaii, Juliet Green is a singer, songwriter and educator in the San Francisco Bay Area. Juliet has performed in various vocal jazz ensembles, winning the SF Regional Harmony Sweepstakes competition in 1998 and 2000 (+4db), 2005 (Moodswing) and 2012 (Sing Theory). Another ensemble, Clockwork, was selected to perform at the 2011 JEN Conference in New Orleans after the released of their acclaimed album Every Voice Counts. Juliet currently sings alto in the award-winning jazz a cappella sextet Ro Sham Bo. As a soloist, she has sung with the big band A Touch of Brass under the direction of trumpeter Ed Morrison, and performed with many theater groups in the area. Juliet's other passion is working as an educator, clinician, and director. She has taught at the Jazzschool in Berkeley, Jazz Camp West, Stanford Jazz Workshop, and directs the six-time Downbeat award-winning Panache vocal jazz ensembles at Corte Madera School in Portola Valley.
---
2017 Judges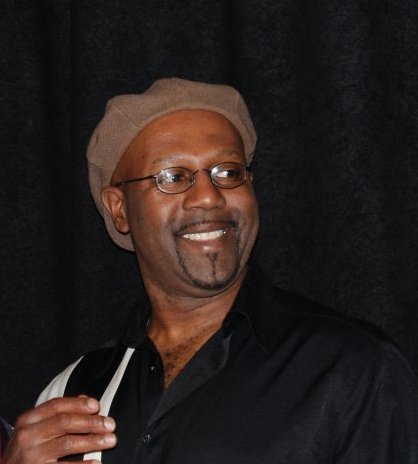 Bryan Dyer


Bryan S. Dyer is a multi-talented musician who not only sings but plays several instruments including bass guitar, percussion and piano; writes and arranges music, conducts choirs and groups, and works in television, radio and film. A veteran of some of the Bay Area's top vocal groups including Street Sounds, SoVoSo, Slammin All Body Band, Linda Tillery and the Cultural Heritage Choir and Chelle and Friends he also performs with Zadell, Rankin Scroo and Ginger, and R&B group, D.A.P. His musical experiences have him taken around the globe including several trips throughout Europe, Japan, South Korea and Jamaica. Bryan's talents have landed him alongside such artist as Al Green, Bobby McFerrin, Michael McDonald of the Doobie Brothers, Huey Lewis & The News and Ladysmith Black Mambazo to name a few.





/
---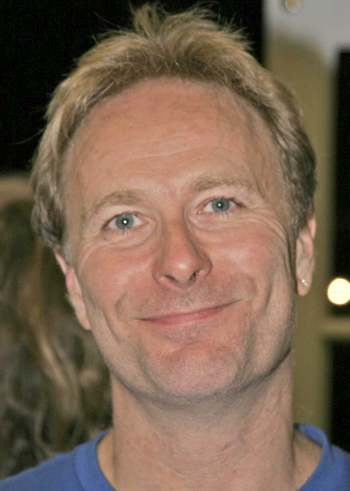 Bryan Matheson


Bryan Matheson is the owner of Skyline Studios in Oakland, celebrating its 30th anniversary this month! Bryan has had extensive experience on both sides of the glass, as a recording engineer/producer and as a singer, and has won numerous awards for his film, TV and radio work, including a Grammy nomination singing with The Pacific Mozart Ensemble on the Leonard Bernstein Mass, performed and recorded at The Berlin Philharmonic.

A Cappella groups he's worked with include The Edlos, Solstice, Clockwork, Ro Sham Bo and The Bobs and countless others.

Bryan is also the founder and CEO of iMusicast , which from 1999 to 2005 produced hundreds of live streamed concerts from its venue in Oakland. He is faculty emeritus at San Francisco State University, Chabot College and Diablo Valley College, where he taught music recording technology and business.

Bryan received a Grammy last year for recording vocals on Esperanza Spalding's "Songwrights Apothecary Lab" album, which won a Grammy for Best Jazz Vocal Album.
---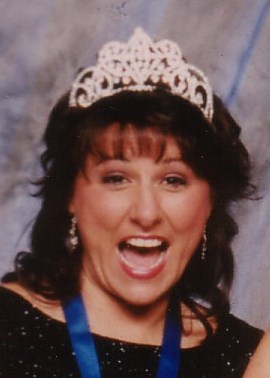 Patty Hawley Pennycook


The baritone of Sweet Adelines International 2003 Quartet Champions, Swinglish Mix, Patty Hawley-Pennycook grew up a barbershop brat who always attended barbershop rehearsals and conventions with her father, Charlie, a member of the 7-time International men's chorus champions, The Louisville Thoroughbreds. Louisville had many men's championship quartets, so she feels she got her barbershop "chops" singing tags with the guys from quartets like Bluegrass Student Union, Second Edition, Interstate Rivals, Revival, and Gas House Gang. After she joined the women to sing, it wasn't long before the four girls of Swinglish Mix found each other and made their mark as part of Sweet Adelines International. They started singing together in 1995 and have performed all over the United States plus Canada, Sweden, and New Zealand.

Patty is a vocal coach and now directs two well-known barbershop choruses in the Bay Area. Ladies can visit with Patty at Sweet Adelines' Mid-Size Regional Champions in Petaluma, the Pacific Empire Chorus, where she enjoys bringing women of all ages together to have fun learning to sing and dance as one and to impact an audience with every performance! She also directs the men of the Barbershop Harmony Society's Napa Valley Harmonizers where she enjoys performing shows close to home and her family in Napa!





/
---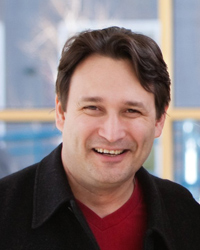 Dave Duran


Dave Duran is a singer/arranger who has performed with many Bay Area a cappella groups including the SF Regional winners +4db, Moodswing, Sing Theory, Clockwork, and currently, Ro Sham Bo. Dave can also be seen with the amazing Touch of Brass big band.

When he's not singing, Dave is a serial tech entrepreneur, father of 3 and aspiring home chef.
---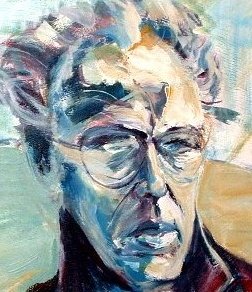 Walter Zelnick


Vice-President of the legendary City Hall Records -- one of the last truly independent music distributors in the nation and distributor of the Primarily A Cappella imprint-- has been a pillar of the Bay Area music scene for the last thirty five years. During his tenure, Mr. Zelnick has overseen the distribution of a wide variety of talent across the musical spectrum, from Bay Area Rap legends, Too Short, MC Hammer and the late Mac Dre to such artists as Paula West, The Two Live Crew, NWA, Sir Mix-A-Lot, Salt-N-Pepa, Lavay Smith, Charo, Doris Day, The Jingle Cats and many more. He has witnessed the evolution of the music delivery system from LP to cassette to CD to digital to LP. One of his proudest achievements is his unsought credit as a background vocalist on the 1995 recording, "Christmas Unleashed" by the Jingle Dogs (actual dogs).
---
---
Complete list of 2017 participants
---
---
Interested in Performing?
We are always seeking groups who would like to participate in our events.
Groups of any style are welcome, but you must have between 3 and 12 members. We have a rule book which explains many of the details of the event, which you can see by clicking here. All groups must audition in order to compete. Generally this is done by sending a current tape and photo, although live auditions are sometimes arranged. The purpose of the audition is to make sure the group is appropriate for the Festival and to help the Director determine the performance order. If a group has competed previously, the audition process may be waived.
Please send music and photos to the regional director :

John Neal (Bay Area) Beginning as a local event the Harmony Sweepstakes A Cappella Festival, under Neal's guidance, has grown to become the most significant live showcase for a cappella music in the nation and attracts hundreds of groups and thousands of audience members every year. The Harmony Sweepstakes was the original inspiration for the NBC prime time series The Sing-Off and Neal was hired as a consultant to the series. Neal is president of Primarily A Cappella - (www.singers.com) which is the nation's leading vendor of a cappella music including recordings, arrangements, DVDs, songbooks and instructional material for singers. Neal writes the informative blog at www.acappellanews.com which has a large and loyal readership.

PO Box D, San Anselmo, CA 94979
415-455-8602
festival (at) harmony-sweepstakes.com