---
2007 Participating Groups
Aurally Fix8ed

This talented bunch of high schoolers had been singing together for four years before deciding to create a student-run octet dedicated to arranging and performing A Cappella music. They love to sing and have been known to make their audiences Aurally Fix8ed.

Members: Mercy Albaran, Jon Chen, Alex Bensick, Keith Doelling, Aliko Carter, Scout Katovich, Shayna Brown, Alia Syed

---
House Blend

HouseBlend is an a cappella male quartet performing its own pop, jazz, seasonal, folk, country, gospel and other assorted musical genres. The members of the group met through the music ministry at Concord United Methodist Church. As they sang together, they realized something special was developing. In 1998, HouseBlend was born. Almost immediately, they were in demand to sing at various occasions in the area. Their repertoire expanded with each performance, their style emerged and their sleek presentation unfolded.

Members: Bill DeGarmo, Kent Parr, Jim McGuire, Doug Emigh

---
O-Face

O-Face! started on a cold fateful day in October of 2001, when a couple of veterans of Bay Area musical groups grew tired of lugging heavy equipment to innumerable gigs. The 4 members of O-Face! come from a variety of non-musical backgrounds: a lawyer, a photographer, a packaging designer and a database geek. What they lack in formal training they make up for in unbridled enthusiasm. Caution: fans in the first 5 rows may get drenched in unbridled enthusiasm, and everyone runs the risk of getting at least a little joi de vivre on them (don't say we didn't warn you). Since then, O-Face! has brought their vocal mayhem to festivals, charity events, and venues of just about every kind around Northern California. O-Face! is excited to appear at the Harmony Sweepstakes again with a veritable cornu... corny... cordoba... PLETHORA of new music. Remember, while other a cappella groups may smear cosmetics on helpless bunnies, O-Face! does not test its finished product on animals.,

Members: Mike Borchers, Deb Westergaard, Rob Westergaard, Nate Austin

---
Out On A Clef

Out On A Clef is a San Francisco Bay Area lesbian vocal quartet that has been entertaining Northern California audiences since 1997 with a variety of styles including swing, barbershop, and jazz. Savvy baby boomers with attitude, they are known for a blend of polished, tight harmonies performed in a unique and whimsical way. They often "de-range" their original and standard tunes, with humorous and twisted lyrics that poke fun at convention and at themselves, as well as conveying socially progressive messages. The group has a commitment to contribute to such community efforts as raising funds for AIDS services, assisting women with cancer, and in demonstrating validation and pride for people of all sexual identities.

Members: Emily Brooks, Pat Cull, Kris Gannon, Janet Rachel

---
Solstice

Solstice is a female vocal ensemble specializing in music written by women or for women's voices. Our music spans many different genres with an emphasis on world, classical, pop, and jazz. We are also committed to performing new works for women's voices and regularly compose, commission, and arrange new songs.

Solstice has performed in many Bay Area venues including Freight and Salvage, La Pena, the San Francisco Community Music Center, Music on the Hill, the Berkeley Arts Center, Trinity Chamber Music series, and Villa Montalvo. Solstice has also performed on KALW's Folk Music and Beyond On-Air Folk Festival.

Listen to: Wade In The Water | Listen to: Kappee

Members: Becca Burrington, Emily Bender, Lark Coryell, Krista Enos, Mari Marjamaa, Kim Warsaw, Sara Webb-Schmitz

---
SoulSemble

SoulSemble, a recent addition to the Bay Area a cappella world is setting out to create a genre all it ís own. A quintet with decades of combined musical experience, SoulSemble is dedicated to performing the most artistic and soulful vocal jazz arrangements by Phil Mattson, The Real Group, Take 6 and others. SoulSemble is also creating a unique sound, performing original arrangements and compositions. Under the direction of vocalist and musician Kathleen Hollingsworth, SoulSemble is setting a new standard for a cappella vocal jazz in the Bay Area.

Members: Sarah Matthews, Chris Evans, Jason Bush, Kathleen Hollingsworth, Paul Kim

---
Vocolot

Vocolot takes its name from the English word "vocal" and the Hebrew word "kolot" meaning voices. Since 1988, they have been performing for audiences across the United States in English and Hebrew, with a sprinkling of Yiddish, Latino, Arabic and American Sign Languages. Vocolot draws upon ancient and contemporary sources that evoke the power of centuries of women's repertoire, primarily composed by Linda Hirschhorn, and mixes traditional modes with Folk, Jazz and Classical idioms to create an innovative sound. They are a California Arts Council Touring Artist and perform internationally, uplifting and enthralling audiences of all ages with songs of celebration, community and Jewish heritage.

Members: Shana Levy, Julia Bordanero, Elizabeth Stuart, Linda Hirschhorn

---
2007 Judges
Peter Albin

As a principal member of the rock band Big Brother and the Holding Company, Peter achieved rock icon status. Not only the group's bassist, he also played guitar and sang lead vocals on the band's first record with Janis Joplin, and wrote several of their songs. Subsequent to that auspicious success he played with Country Joe and the Fish, and well as Bay Area supergroup the Dinosaurs. In recent years, while Big Brother continue to tour and perform, Peter began working behind the scenes in the music business. Currently he works for City Hall Records, the nation's largest independent music distributor and is active in the San Francisco Chapter of NARAS (National Academy of Recording Arts and Sciences).
---
Sunshine Becker

Sunshine Becker (formerly Sunshine Garcia) is a singer, songwriter and vocal performance coach, who has been a 20 year member of the award winning vocal band and National Harmony Sweepstakes champions SoVoSo. She just recently came off 5 years of touring in the Grateful Dead spin-off band Furthur with Bob Weir & Phil Lesh. She leads her own solo project: The Sunshine Garcia Band & continues to teach vocal performance and stays busy doing studio sessions, CircleSinging and improvising in many other headlining jam bands. Sunshine lives and breathes a cappella. Her bassist husband and 7 year old son are wonderful enough to play along!


---
Vicki Burns

Vicki Burns is a jazz singer who holds a B.A. in Classical Performance from the Univ. of New Hampshire, and an M.A. in Improvised Music from San Jose State. Her teaching reflects a background in Classical technique combined with a working knowledge of jazz, blues, musical theater and pop. From New England, Vicki sang with the great jazz drummer, Alan Dawson, for the Martin Luther King Jr. "Journey into a Dream" Concert series in Boston in 1986 and opened for Billy Taylor and Max Roach the same year in the "Bright Moments" Concert series in Amherst, MA. Since moving to the Bay Area in 1989, Vicki has performed at events including the San Jose Museum of Art's "Women in Jazz" series, in a featured spot in the San Jose Jazz Festival, The Great American Music Hall with the Oakland Jazz Choir, Kimball's East with Madeline Eastman and the Oakland Jazz Choir and "The Jazz and All That" Festival on the Fillmore. Vicki currently teaches voice at the Blue Bear School of Music in San Francisco.
---
Trente Morant

Former Artistic Director of the Oakland Youth Chorus, Trente conducted the OYC in performances and workshops with Bobby McFerrin, Charlie Haden, Nancy Wilson, Ed Kelly, Keith Terry, Dance Brigade, Linda Tillery, Jon Hendricks, Pete Seeger, and Voicestra. Trente also took the chorus on tour to New York, New Orleans, Jamaica, Canada, and Japan, and has participated in the "Festival of Two Worlds" in Spoleto Italy and the "Live from Lincoln Center" broadcasts. A three-time recipient of an "Artist in Residence" grant from the California Arts Council, Mr. Morant is a graduate of Westminster Choir College in Princeton, New Jersey, where he worked with Eugene Ormandy, William Steinberg, Leonard Bernstein and Zubin Mehta while still a student. Recently, he conducted in both the Monterey and San Francisco Jazz Festivals, sang the role of the Swan with the Oakland Ballet in Carmina Burana, performed the role of "Sportin Life" in a concert version of Porgy and Bess with Michael Morgan and the East Bay Symphony and performed with the Alameda Civic Light Opera Company as the "leading player" in their production of Pippin.


---
Patty Hawley Pennycook

The baritone of Sweet Adelines International 2003 Quartet Champions, Swinglish Mix, Patty Hawley-Pennycook grew up a barbershop brat who always attended barbershop rehearsals and conventions with her father, Charlie, a member of the 7-time International men's chorus champions, The Louisville Thoroughbreds. Louisville had many men's championship quartets, so she feels she got her barbershop "chops" singing tags with the guys from quartets like Bluegrass Student Union, Second Edition, Interstate Rivals, Revival, and Gas House Gang. After she joined the women to sing, it wasn't long before the four girls of Swinglish Mix found each other and made their mark as part of Sweet Adelines International. They started singing together in 1995 and have performed all over the United States plus Canada, Sweden, and New Zealand.

Patty is a vocal coach and now directs two well-known barbershop choruses in the Bay Area. Ladies can visit with Patty at Sweet Adelines' Mid-Size Regional Champions in Petaluma, the Pacific Empire Chorus, where she enjoys bringing women of all ages together to have fun learning to sing and dance as one and to impact an audience with every performance! She also directs the men of the Barbershop Harmony Society's Napa Valley Harmonizers where she enjoys performing shows close to home and her family in Napa!


---
---
Complete list of 2007 participants
---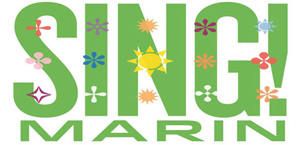 ---
---
Stay Informed!
Keep in touch. Hear about our a cappella shows by subscribing to our e mail list.
We will only send you information about our events and will
absolutely never share or sell this email list to anybody else.
---
Interested in Performing?
We are always seeking groups who would like to participate in our events.
Groups of any style are welcome, but you must have between 3 and 12 members. We have a rule book which explains many of the details of the event, which you can see by clicking here. All groups must audition in order to compete. Generally this is done by sending a current tape and photo, although live auditions are sometimes arranged. The purpose of the audition is to make sure the group is appropriate for the Festival and to help the Director determine the performance order. If a group has competed previously, the audition process may be waived.
Please send music and photos to the regional director :

John Neal (Bay Area) Beginning as a local event the Harmony Sweepstakes A Cappella Festival, under Neal's guidance, has grown to become the most significant live showcase for a cappella music in the nation and attracts hundreds of groups and thousands of audience members every year. The Harmony Sweepstakes was the original inspiration for the NBC prime time series The Sing-Off and Neal was hired as a consultant to the series. Neal is president of Primarily A Cappella - (www.singers.com) which is the nation's leading vendor of a cappella music including recordings, arrangements, DVDs, songbooks and instructional material for singers. Neal writes the informative blog at www.acappellanews.com which has a large and loyal readership.

PO Box D, San Anselmo, CA 94979
415-455-8602
festival (at) harmony-sweepstakes.com