---
2010 Participating Groups
The Acafellas

The Acafellas are eight middle-aged guys who met around 2003 in the Mendocino Community Chorus, discovered they had a nice blend, and have been singing together ever since. Their repertoire ranges from Renaissance music to gospel to doo wop. They perform regularly on the Mendocino Coast, and recently produced their first CD. They attended the Harmony Sweepstakes finals in 2009 and were thrilled and inspired by what they heard. They have built an enthusiastic local fan base, and seek to expand their horizons.

Members: Dennis Freeze, Paul Friesen, Eric Hillesland, Jim Jackson, Jason Kirkman, Joe Rosenthal, Jim Ehlers

---
Boyz Nite Out

No Instruments? No Problem! Specializing in cover, pop and rockin' upbeat music, this high energy group combines all-vocal drums, guitars, and horns with smooth 5-part harmony to make you think there's an entire band on stage!

For over 14 years, Boyz Nite Out has traveled throughout the world appearing at major festivals, corporate events and private performances. The group has worked with such artists as Ray Charles, ELO, Jay Leno, Kool & the Gang and Michael MacDonald and has released 3 full length CD projects selling over 20,000 copies in the United States and Japan.

Members: Jon Moore, Mark Baldi, Eugene Rocha, Billy Craig, Bud Anderson

---
Brass Farthing

Brass Farthing is a group of stalwart lads brought together to sing songs, raise good cheer, and otherwise make merry in the company of friends both old and new. We take our inspiration from many periods and enjoy performing historical, traditional, and contemporary compositions in traditional styles.

George started the group in August 2006. We first performed at the Dickens Chistmas Fair and have performed there every year. We cut our self-published CD "Brass Farthing" in summer 2007. We also perform at the Northern California Ren Faire, Steam Punk Conventions and local bars.

Members: Daniel I. Briggs, Chris Callahan, George Chlentzos, Mark Donnelly, Jim Partridge, Tazz Richards, Ben Wilson, Rory Alden

---
Fwee

"Fwee" is the word we imagined for the sound of the only instrument we use: a pitchpipe! We hail from the true north, strong and "fwee" in Calgary, Canada. And in song, we celebrate that Christ has set us "fwee"!

Members: Becky Timmons, Torrance Airhart, Beth McLean Wies, Reid McLean Wiest

---
PDQ

PDQ is a 4-part a cappella group that enjoys singing in the barbershop style. We sing jazz, pop, Americana, comedy, traditional barbershop, gospel and anything else. Basically, if you want to hear it, we'd love to sing it! We are the current 2009 Region 12 Fifth Place Medalist Quartet

Members: Leah Brooks, Kathy Hebert, Laura Conners, Karrie Colette

---
Radio Silence

Radio Silence is a group of 4 men and 2 women committed to innovation in a cappella music. The singers each began their a cappella careers in college a cappella groups: the Stanford Harmonics, the Cornell Key Elements, and the Cornell Class Notes and have continued singing in various vocal bands and local musical productions ever since. The members of Radio Silence have shared the stage with Kool and the Gang, Rockapella, the Nylons, M-Pact, the House Jacks, Vienna Teng, and Tower of Power. Their creative brand of a cappella music combines imaginative arrangements with driving vocal percussion and powerful vocals. 

Members: Mayank Thanawala, George Hoffman, Ben Cunningham, Julia Berkley, Fiona Lawson, Jon Pilat

---
San Andreas Singers

San Andreas Singers is a vocal jazz group based in the San Francisco Bay Area specializing in jazz standards such as: Stormy Weather, Just in Time, I Can't Give You Anything But Love, How Long Has This Been Going On, A Nightingale Sang in Berkeley Square Our performances include accompanied and a cappella arrangements, many original, that span from a full ensemble of musicians (five vocalists and three instrumentalists) to solo ballads featuring an individual singer with piano.,

Members: Kitty Rae, Paul Spyksma, Deanne Tucker, Jim Puls, Julia Simo

---
Vocalicious

VOCAL -- of or pertaining to a vowel or voice sound; plus DELICIOUS -- delightful; greatly pleasing or entertaining; equals VOCALICIOUS -- scrumptious, appetizing, ambrosial, delightful, thrilling, captivating, delectable, tasty, luscious, savory, mouthwatering, yummy. When selecting the right vocal ingredients for Vocalicious, the same process was used as when creating any other high quality product: several trials and errors . . . a failure or two . . . but eventually, a successful recipe guaranteed to please even the most discriminate palates. The recipe for a VOCALICIOUS treat is as follows: Ingredients: Flour – Bassman Peter Govorchin Sugar and Spices – Harmony singers Celeste Decker and Anne Willis Flavorings – Lead singers Carol McMackin and Robert Lenoil Directions: In a comfortable room, add the first five ingredients and mix gently until well blended. Fold in several up-tempo songs and a couple of ballads. Then spread a mixture of friendship and laughter over everything and top with a layer of excitement. Sprinkle with fairy dust if desired. Rehearse at least 6 weeks before serving at room temperature. Bon appetit!

Members: Celeste Decker, Anne Wilis, Robert Lenoil, Peter Govorchin, Carol McMackin

---
Voz en Punto

This exceptional ensemble, founded by its director Jose Galvan in 1990, has focused its artistic energy on the highly colorful arena of Mexican culture; nevertheless, it is capable of interpreting with equal success a wide variety of music, from pieces of Mexican colonial polyphony from the 16th and 17th centuries, songs in native tongues and/or with African influences, up to folklore and music of living Mexican concert composers. As if this repertoire weren't versatile enough, the group has also presented programs consisting of European composers, including motets and madrigals; Latin-American music, from tangos to Cuban music and Brazilian bossa-nova; negro spirituals, etc., etc.

It is within the context of this great talent, vocal aplomb, charisma, and interpretative flair, in which each member of Voz en Punto places his or her own seal. The end result is an audience which becomes-to quote the group's press notes-"Ecstatic", "On Fire", or "Delirious". Such adjectives would hardly seem to describe a vocal group which achieves its effects without the aid of microphones or other paraphernalia. Voz en Punto is, indeed, the irrefutable proof that the voice is the most glorious instrument which humankind has always had at its disposition.

Members: Mariana Lorenzo, Vanessa Millan, Sonia Solozano, Luis Martinez, Santiago Menedez, Jose Galvan

---
Your Emcee for the Evening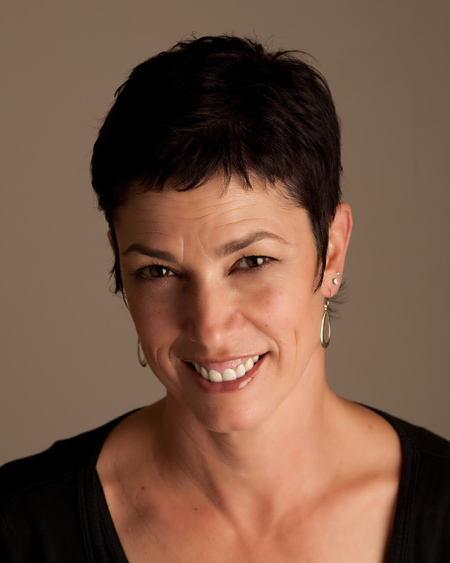 Angie Doctor
Angie Doctor, a studio singer and live performer who began her career in Chicago doing commercials, voice-overs and recording projects, and has been a part of the San Francisco Bay Area vocal music community since 1995. She is currently the Vocal Jazz Ensemble instructor at the California Jazz Conservatory in Berkeley, and has a newly released album full of jazz a cappella duets with Dan (Bob) Schumacher, "He Said, She Said: Two, Vol. 2", produced and arranged by Richard Bob Greene.

Angie is a songwriter and arranger, vocal coach and clinician for school music ensembles and solo singers, background singer for groups such as The Manhattans, Heatwave, Gene Chandler, Barbara Lewis, Billy Paul, and many others, studio singer and voice-over talent, is the soprano in the jazz vocal quartet Clockwork and in the wackiest of all a cappella groups, The Bobs. In addition, she has been singer and soloist for music projects with Bobby McFerrin, Sufjan Stevens, Sweet Honey in the Rock, John Zorn, Meredith Monk, performing at venues that include Zellerbach in Berkeley, Jazz at Lincoln Center, Carnegie Hall, and the Philharmonie Berlin. Her vocal work can be heard on many recording projects, including as a featured soloist on the Grammy-nominated recording of Leonard Bernstein's "Mass" (Harmonia Mundi),

Angie is also a founding member of the Grammy-nominated PM Singers and has brought her extensive experience in solo and small group harmony singing to workshops and festivals as a judge and clinician over the past eighteen years.
---
2010 Judges
John Paddock

A bay area native, John is a member of the award winning San Francisco based vocal quartet CLOCKWORK. He is a musician, audio engineer, producer, adjudicator and architect. John received his first Grammy nomination for his work on the PM Singers album "Night in the City", serving as both singer and recording engineer. John also sings with the Pacific Mozart Ensemble and is a featured soloist on the 2005 Grammy nominated performance of Leonard Bernstein's "Mass", recorded in Berlin, Germany with Kent Nagano and the Deutsches Symphonie Orchester. He has performed at the Monterey Jazz Festival, Carnegie Hall and Birdland, and has engineered and produced live shows for Bobby McFerrin, Take 6 and the Hi-Lo's. John's latest work can be heard on the new CLOCKWORK release "Every Voice Counts".
---
Phil Fetterman

Phil co-hosts the Human Voice program on 91.5fm, KKUP radio (www.kkup.org), which has become the Bay Area's premier radio showcase for vocal music. Since the Human Voice program began in the same year that the very first Harmony Sweepstakes competition was held (1985), they've always shared a mutual admiration for one another.

Phil has always had a passion for vocal harmony, he currently sings in a men's quartet known as 'Amen', as well as a 9 voice mixed ensemble named 'Heartsong'. He has been actively involved in music & media since the mid 1960's. He sang with The De Anza Chorale and The Vintage Singers, each under the direction of Dr. Royal Stanton. Later, he was a singer and vocal arranger on 3 album projects for Banish Misfortune, a "Renaissance-Jazz"/folk group of the 1970's & 1980's. In the 1990's, Phil hosted the morning drive "Breakfast Table" under the name Wayne Phillips on KFAX radio, San Francisco. He also did voice-over work and commercial production at both KFAX and KMKY/Radio Disney, Oakland. He also worked as the in-house anthem singer and music & effects coordinator for the San Jose Giants baseball organization. Then, in 2002, he was a videographer for the San Francisco Giants. Phil has also served previously as a judge in the Harmony Sweepstakes competition.
---
Bryan Matheson

Bryan Matheson is the owner of Skyline Studios, one of the Bay Area's longest continuously operated recording studios. During the past 25 years, Bryan has had extensive experience on both sides of the glass, as a recording engineer/producer and as a session singer, and has won numerous awards for his film TV, and radio work. A Cappella groups he's worked with include The Edlos, Solstice, Clockwork, Ro Sham Bo and The Bobs. As a vocalist, Bryan has a long list of radio, TV and CD credits, as well as a 2006 Grammy nomination for his work with The Pacific Mozart Ensemble on the Leonard Bernstein Mass, performed and recorded with Kent Nagano at The Berlin Philharmonic.

Bryan is also the founder and CEO of iMusicast , which from 1999 to 2005 produced live webcasts from its concert venue in Oakland. Through six years of concerts, iMusicast became the epicenter of a vital East Bay music scene, enjoying enormous support and goodwill from fans, local bands and national touring acts. Bryan is also a member of the faculty at San Francisco State University, teaching recording classes in the Music Recording Industry program.
---
Jan Pederson Schiff

Jan Pedersen Schiff, is a master vocal teacher and choral conductor with Bachelor and Master's Degrees in Music Education, Choral Conducting with Vocal Pedagogy emphasis. She founded Singers Marin, a nonprofit performing arts organization some 30 years ago, that now supports 7 choral ensembles for youth and adults. The teen chorus, les etoiles, has traveled extensively and won 1st and 2nd place, bronze, silver, and gold awards at numerous international festivals. Guest conducting opportunities have included the Lincoln Center, Carnegie Hall and the Mormon Tabernacle Choir. Her awards include the Susan B. Anthony Award for Cultural Achievement in Hollywood, the Marin Women's Commission Certificate of Commendation, and a Milley Award for her contributions to the creative life of Mill Valley. She's been inducted into the Marin Women's Hall of Fame, and most recently received recognition from Mark Levine of the California State Legislature for 30 years of service to the community of Marin. Ms. Schiff will be returning as a Guest Artist to Carnegie Hall next month on April 28th, as part of MidAmerica's 35th Anniversary Concert Season, conducting "Frostiana" by Randall Thompson with a 150 voice choir and orchestra.
---
Ellen Robinson

Ellen has been teaching singing and directing vocal groups for over 30 years and is a member of the National Association of Teachers of Singing. A gifted educator who teaches at the Jazzschool in Berkeley and Community Music Center in San Francisco, she also directs several vocal programs and ensembles, including a musical theater workshop at Stagebridge, and the Anything Goes Chorus, a community chorus that gives public performances and free concerts at retirement homes, homeless shelters, prisons, and halfway houses since the early 1980s. Her tireless efforts as an educator were recognized in 2011 with a prestigious Jefferson Award. As a vocal coach, she works with semi professional and intermediate jazz & pop vocalists. Ellen has been a Vocal Instructor for adults at U.C. Berkeley Extension, a Choral Director for teenagers in the Oakland Youth Chorus, and a Music Instructor for children at Walden Center School in Berkeley and Beacon School in Oakland.
---
---
Complete list of 2010 participants
---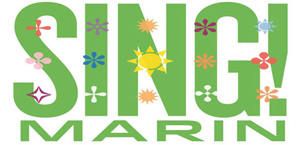 ---
---
Stay Informed!
Keep in touch. Hear about our a cappella shows by subscribing to our e mail list.
We will only send you information about our events and will
absolutely never share or sell this email list to anybody else.
---
Interested in Performing?
We are always seeking groups who would like to participate in our events.
Groups of any style are welcome, but you must have between 3 and 12 members. We have a rule book which explains many of the details of the event, which you can see by clicking here. All groups must audition in order to compete. Generally this is done by sending a current tape and photo, although live auditions are sometimes arranged. The purpose of the audition is to make sure the group is appropriate for the Festival and to help the Director determine the performance order. If a group has competed previously, the audition process may be waived.
Please send music and photos to the regional director :

John Neal (Bay Area) Beginning as a local event the Harmony Sweepstakes A Cappella Festival, under Neal's guidance, has grown to become the most significant live showcase for a cappella music in the nation and attracts hundreds of groups and thousands of audience members every year. The Harmony Sweepstakes was the original inspiration for the NBC prime time series The Sing-Off and Neal was hired as a consultant to the series. Neal is president of Primarily A Cappella - (www.singers.com) which is the nation's leading vendor of a cappella music including recordings, arrangements, DVDs, songbooks and instructional material for singers. Neal writes the informative blog at www.acappellanews.com which has a large and loyal readership.

PO Box D, San Anselmo, CA 94979
415-455-8602
festival (at) harmony-sweepstakes.com