---
2012 Participating Groups
Continuum
Continuum is comprised of the oldest and most experienced young men in the Pacific Boychoir Academy. Continuum primarily performs a capella music, ranging from sacred pieces to arrangements of modern pop songs. This season, Continuum sports 9 members and will tour Russia, Latvia, Estonia, and Lithuania with other parts of the Choir.

Members: Henry Nelson, Jack Lundquist, David Kerns, Christian Ricco, Ian Pitman, Jeremy Davis

---
Gimme 5!
Members of Gimme 5! originally met in their younger adulthood in a doowop class. They each went on to perform in various Sacramento based a cappella groups. Four years ago, a member or two of the quintets, TuTone Shoes, Cherry Fizz, Shades of Blue and Sneakers, came together to form the group, Gimme 5!, sharing a love of vocal and unaccompanied harmony. Musical selections span several decades (8) and musical styles range from big band, show tunes and swing to pop, doowop and soft rock. Most recent performances include the holiday program at the State Capitol, Blue Diamond Headquarters and the Naked Lounge Coffee & Tea House (fully clothed).

Members: Paul Kewin, Jerry Gibbons, John Wagaman, Mary James, Holly Johnson

---
House Blend
HouseBlend is an a cappella male quartet performing its own pop, jazz, seasonal, folk, country, gospel and other assorted musical genres. The members of the group met through the music ministry at Concord United Methodist Church. As they sang together, they realized something special was developing. In 1998, HouseBlend was born. Almost immediately, they were in demand to sing at various occasions in the area. Their repertoire expanded with each performance, their style emerged and their sleek presentation unfolded.

Members: Bill DeGarmo, Jim McGuire, Kent Parr, Doug Emigh

---
Sing Theory
Sing Theory is a modern vocal quartet, dedicated to uniquely interpreting jazz and pop standards, and preserving and developing the art of vocalese. The quartet is a configuration of familiar faces from the Bay Area vocal jazz scene. Members of the group originally met through the De Anza College jazz ensemble Vocal Flight, and have sung together in several variations since the mid 1990s, including +4db, Vocalese Inc., Moodswing, and Clockwork. Sing Theory most recently appeared as the Angel City 4 in Hillbarn Theater's production of "City of Angels"

Members: Juliet Green, Zach Yaholkovsky, Juliet Green, Michelle Hawkins, Dave Duran, Dave Duran

---
Solstice
Solstice is a female vocal ensemble specializing in music written by women or for women's voices. Our music spans many different genres with an emphasis on world, classical, pop, and jazz. We are also committed to performing new works for women's voices and regularly compose, commission, and arrange new songs.

Solstice has performed in many Bay Area venues including Freight and Salvage, La Pena, the San Francisco Community Music Center, Music on the Hill, the Berkeley Arts Center, Trinity Chamber Music series, and Villa Montalvo. Solstice has also performed on KALW's Folk Music and Beyond On-Air Folk Festival.

Members: Emily Bender, Lark Coryell, Krista Enos, Mari Marjamaa, Kim Warsaw, Sara Webb-Schmitz, Becca Burrington

---
Totally Tapioca
Totally Tapioca is a four-part a cappella vocal group from Sacramento. The group members share a common love for song and a commitment to assisting our community and world through fund-raising events. Every penny that Totally Tapioca collects is donated directly to carefully-selected charitable organizations, and we rely on the enthusiasm of our fans for our music and on their generosity to support these efforts. In their Best of Sacramento 2008 awards, Sacramento Magazine named Totally Tapioca "Best Group for Pudding Charity First." They called Totally Tapioca's mission "totally selfless," and applauded the group's efforts of "singing to make the world a better place."

Members: Kate Blagdon, Michele Marchioli, Blaine White, Edmond Blagdon

---
Unaccompanied Minors
Way back in October of 2011, in between labs, research papers, mid-terms, and SAT's, these talented singers, high school students from the Branson School in Ross, California, formed "Unaccompanied Minors". The members of the sextet, in various combinations, have been singing with each other in school musicals, choirs, choruses, rock bands, and a cappella groups over the past few years.

Members: Cooper Harrington-Fei, Gabe Mickel, Max Epstein-Shafir, Sasha Kundler, Haley Reicher, Rebecca Capper

---
2012 Judges
Jenny Bent

Jenny Bent is well known conductor and voice instructor in Marin and Sonoma counties. Ensembles she has conducted include the Boston University Repertory Chorus, the Boston University Women's Chorus and the University of Illinois University Chorus and Chamber Choir. Jenny has been the rehearsal assistant for such conductors as Robert Shaw, Ann Howard Jones, and Fred Stoltzfus. She also served on the voice faculty of the Boston University Tanglewood Institute.

In California, Jenny's choirs have received much acclaim, earning Unanimous Superior ratings and Command Performances at choral festivals throughout the Bay Area. From 2002-2007 she was artistic director and conductor of the teen division of the Marin Children's Chorus, Chantons, which made its Carnegie Hall debut under Ms. Bent's direction in 2006. Jenny is currently the conductor of the Marin Symphony Youth Chorus and the director of vocal music at the Marin School of the Arts at Novato High School. In addition, she conducts the Noon Chorus at Sonoma State University and is one of the hosts of The Choir Loft on KRCB in Santa Rosa.
---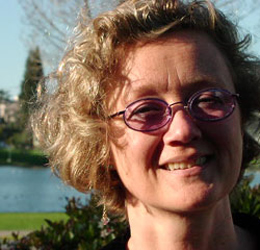 Lauren Carley


Lauren Carley, mezzo-soprano, performs with her ensembles Polyhymnia and Schola Adventus, and tours her original cabaret featuring the music of Kurt Weill. Ms. Carley teaches choral classes for UC Berkeley's and SF State's Osher Lifelong Learning Institutes, maintains a private voice studio, teaches Sight Singing 101 for Singers, conducts Bay Area community choruses, and leads the Joy of Singing choral retreats each summer in Italy and at Bishop's Ranch in northern California. Past appointments include Vocal/Choral Director for the Oakland Public Conservatory of Music, Oakland Youth Chorus choral conductor, Guest Professor in Drama at Colorado College, Adjunct Professor of Voice at New York University and the American Musical and Dramatic Academy Vocal Faculty.





---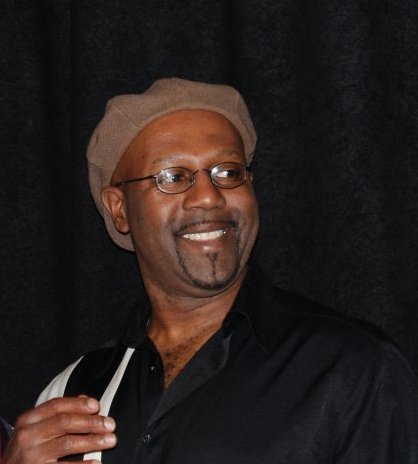 Bryan Dyer


Bryan S. Dyer is a multi-talented musician who not only sings but plays several instruments including bass guitar, percussion and piano; writes and arranges music, conducts choirs and groups, and works in television, radio and film. A veteran of some of the Bay Area's top vocal groups including Street Sounds, SoVoSo, Slammin All Body Band, Linda Tillery and the Cultural Heritage Choir and Chelle and Friends he also performs with Zadell, Rankin Scroo and Ginger, and R&B group, D.A.P. His musical experiences have him taken around the globe including several trips throughout Europe, Japan, South Korea and Jamaica. Bryan's talents have landed him alongside such artist as Al Green, Bobby McFerrin, Michael McDonald of the Doobie Brothers, Huey Lewis & The News and Ladysmith Black Mambazo to name a few.





/
---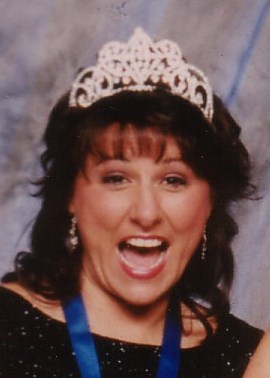 Patty Hawley Pennycook


The baritone of Sweet Adelines International 2003 Quartet Champions, Swinglish Mix, Patty Hawley-Pennycook grew up a barbershop brat who always attended barbershop rehearsals and conventions with her father, Charlie, a member of the 7-time International men's chorus champions, The Louisville Thoroughbreds. Louisville had many men's championship quartets, so she feels she got her barbershop "chops" singing tags with the guys from quartets like Bluegrass Student Union, Second Edition, Interstate Rivals, Revival, and Gas House Gang. After she joined the women to sing, it wasn't long before the four girls of Swinglish Mix found each other and made their mark as part of Sweet Adelines International. They started singing together in 1995 and have performed all over the United States plus Canada, Sweden, and New Zealand.

Patty is a vocal coach and now directs two well-known barbershop choruses in the Bay Area. Ladies can visit with Patty at Sweet Adelines' Mid-Size Regional Champions in Petaluma, the Pacific Empire Chorus, where she enjoys bringing women of all ages together to have fun learning to sing and dance as one and to impact an audience with every performance! She also directs the men of the Barbershop Harmony Society's Napa Valley Harmonizers where she enjoys performing shows close to home and her family in Napa!





---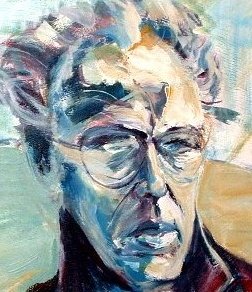 Walter Zelnick


Vice-President of the legendary City Hall Records -- one of the last truly independent music distributors in the nation and distributor of the Primarily A Cappella imprint-- has been a pillar of the Bay Area music scene for the last thirty five years. During his tenure, Mr. Zelnick has overseen the distribution of a wide variety of talent across the musical spectrum, from Bay Area Rap legends, Too Short, MC Hammer and the late Mac Dre to such artists as Paula West, The Two Live Crew, NWA, Sir Mix-A-Lot, Salt-N-Pepa, Lavay Smith, Charo, Doris Day, The Jingle Cats and many more. He has witnessed the evolution of the music delivery system from LP to cassette to CD to digital to LP. One of his proudest achievements is his unsought credit as a background vocalist on the 1995 recording, "Christmas Unleashed" by the Jingle Dogs (actual dogs).
---
---
Complete list of 2012 participants
---
---
Interested in Performing?
We are always seeking groups who would like to participate in our events.
Groups of any style are welcome, but you must have between 3 and 12 members. We have a rule book which explains many of the details of the event, which you can see by clicking here. All groups must audition in order to compete. Generally this is done by sending a current tape and photo, although live auditions are sometimes arranged. The purpose of the audition is to make sure the group is appropriate for the Festival and to help the Director determine the performance order. If a group has competed previously, the audition process may be waived.
Please send music and photos to the regional director :

John Neal (Bay Area) Beginning as a local event the Harmony Sweepstakes A Cappella Festival, under Neal's guidance, has grown to become the most significant live showcase for a cappella music in the nation and attracts hundreds of groups and thousands of audience members every year. The Harmony Sweepstakes was the original inspiration for the NBC prime time series The Sing-Off and Neal was hired as a consultant to the series. Neal is president of Primarily A Cappella - (www.singers.com) which is the nation's leading vendor of a cappella music including recordings, arrangements, DVDs, songbooks and instructional material for singers. Neal writes the informative blog at www.acappellanews.com which has a large and loyal readership.

PO Box D, San Anselmo, CA 94979
415-455-8602
festival (at) harmony-sweepstakes.com