---
2008 Participating Groups
Curious Blend
Curious Blend is two guys and two gals who refuse to be limited to one musical orientation. If we like it, we sing it! A Curious Blend performance is like tapas - tasty bites of different musical flavors. Our repertoire spans 12th to 21st centuries, with songs in seven languages. We are known for our tight harmonies, varied musical stylings, smooth blend, and spot-on humor. From Manhattan Transfer to medieval Iceland, from Claude Debussy to Gene Puerling, from an Irish lament to a rollicking parody - it's all part of an evening with Curious Blend!

Members: Barbara Kaplan, Mike Pogue, Craig Rosen, Randi Zuckerberg, Angie Boyce

---
Flying Without Instruments
Flying Without Instruments, also known as FWI (pronounced "fwee"), a quirky and versatile ensemble, is now in its 18th year. FWI mounts its own concerts in San Francisco and the East Bay and has also sung at private parties, weddings, halfway houses, and religious services, and has performed twice in the regional Harmony Sweeps competition. FWI's repertoire ranges from the ridiculous to the sublime, from the elegant to the uproarious. According to the non-profit group Bread & Roses, FWI's shows are "well-paced, moving nimbly from the sacred to the profane, keeping it interesting and entertaining every step of the way."

Members: Melissa Leventon, Cynthia Lohr, Caia Brookes, Greg Campbell, Greg Tinfow, Stacey Oziel, Charles Seagrave, Gareth Loy

---
Redshift
Redshift is a 7 member vocal group based in the Bay Area, California. We've been entertaining people for ten years with a wide repertoire, featuring everything from alternative rock to Weird Al. We sing at various public and private events throughout the Bay Area, at schools, bookstores, coffee shops, and community centers.

Members: Brian Heffner, Fraser Tan, Grant Hughes, Liz Brimhall, Anne Stern, Stephen Nelson, Michael Barrientos

---
The Richter Scales
The Richter Scales are a bevy of gentlemen songsters, all residents of the San Francisco Bay Area. They perform selections from a wide variety of genres, including American standards, Broadway, Motown, and contemporary music..

Formed originally as a band of semi-organized scavengers in the wreckage of the San Francisco Earthquake of 1906, the "Richter Scabs" (as they were then known) didn't actually "sing a cappella" until the Fall of 2000. The intervening period, known as "The Lost Years" by current group members, was filled with raucous enterprises involving menial labor and incarceration. Most of those "tall tales" are, unfortunately, wholly inappropriate for these pages..

Members: David Mister, Mark Casey, John Davi, Brian Rosen, Jason Hunter, Dan McQuigg, Curtis C. Chen, Ephraim Swanson-Dusenbury

---
Sweet Deliverance
Sweet Deliverance has been singing Christian a cappella for over 30 years. Members have changed over the years but the tradition of tight harmonies and praise to our Lord has not. This semi-professional group is based in the San Francisco bay area and tours primarily in California. Originally, Sweet Deliverance began in 1976 at Oklahoma Christian by 4 young men, one of whom was Kevin Allsup. Kevin, the group's originator, grew up in Manteca, California, where they became based.

Their newest member is David's younger brother, Stephen Morgan. Both David and Stephen have an extensive singing background, as they have been singing a cappella music in their own family group for many years. Now, with six men and a new recording, they are lifting their voices for God's glory, in full force. Looking back, it is obvious that God has seen them through good times and bad, and they know that it is He who has given them the voices to praise Him. They continue to offer Him their lives, their songs, and their voices for the encouragement and the uplifting of Christ's church.

Members: Kevin Percival, Ken McAlpin, David Morgan, Steve Morgan, Bob Allsup, Gary Ferguson

---
The Irrationals / The Rat Trio
No, nothing to do with the Rat Pack, but Frank, Dean, and Sammy ain't got nothin' on us! The Rat Trio was born out of the need for intelligent music without the burden of making sense. Aficionados of a fine non-sequitur, we're the Minute Rice of the a cappella set. By all accounts, Gwen 'What the Hell was I Thinking?' McElwee is damn good. She prefers to be referred to as "Diva," but will respond to "Hey you!" Which is fortunate, since she's still searching for the real singer inside of her. Sam 'It Sounded Like a Good Idea at the Time' Rogers is also known as The One Mouth Band. Forging new ground in a cappella music, Sam was the first solo act to compete against groups, and due to U.S. rules, had to go to Europe to do so. Not that he's bitter or anything – he won stuff. Dr. Tim 'Brutally Optimistic but Not All There' Lukaszewski prefers to sing songs about love gone bad. His mind is made up…but the rest of him is real.

Members: Sam Rogers, Tim Lukaszewski, Gwen McElwee

---
TonicEffect
TonicEffect is a group of five talented musicians and truly gifted drinkers who transcend traditional a cappella roles to deliver an unexpected, exciting performance. Our modern, edgy music - including original mash-up arrangements, shared lead vocals, and rotating vocal percussion - brings a new energy to the Bay Area a cappella scene.

Members: Colm Davis, Jennifer Exley, Glenn Shope, Brian Arao, Syreeta Mussante

---
UnderAge
Underage is a group of four young ladies (ages 17-20) singing a cappella 4-part harmony, mostly in the barbershop style. They have been working and performing together for five years. Each girl is an accomplished vocalist in her own right, thus making their sound strong, full and mature. In July of 2005, in Greenville, South Carolina they won the highest honor for women under 25 years of age in the Sweet Adelines Organization, that of Young Women in Harmony International Champions.

Members: Mia Dessenberger, Caitlin Smith, Stephanie Lawson, Brittany Gilmore

---
Where's Gesualdo
Where's Gesualdo is an a cappella quartet based in the San Francisco Bay Area. Its members have performed and / or recorded Andy Williams, Bobby McFerrin, Chanticleer, Dave Gruisin, David Grisman, Don Shelton, John Williams, Jose Feliciano, Mark Murphy, Michael Tilson Thomas, Phil Mattson, Richie Cole, Stanley Jordan, and Frank Zappa, among others. They've also sung on video games such as Guitar Hero, Karaoke Revolution, Dance Dance Revolution, and Garage Band.

Members: Kathleen Hollingsworth, Paul Kim, Stephen Saxon, Moorea Dickason

---
2008 Judges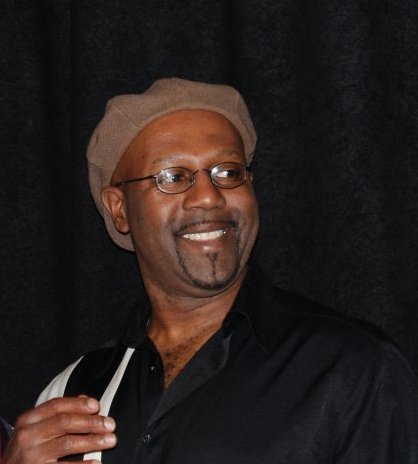 Bryan Dyer


Bryan S. Dyer is a multi-talented musician who not only sings but plays several instruments including bass guitar, percussion and piano; writes and arranges music, conducts choirs and groups, and works in television, radio and film. A veteran of some of the Bay Area's top vocal groups including Street Sounds, SoVoSo, Slammin All Body Band, Linda Tillery and the Cultural Heritage Choir and Chelle and Friends he also performs with Zadell, Rankin Scroo and Ginger, and R&B group, D.A.P. His musical experiences have him taken around the globe including several trips throughout Europe, Japan, South Korea and Jamaica. Bryan's talents have landed him alongside such artist as Al Green, Bobby McFerrin, Michael McDonald of the Doobie Brothers, Huey Lewis & The News and Ladysmith Black Mambazo to name a few.





/
---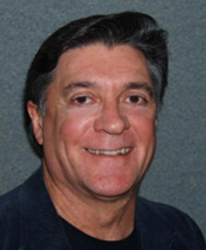 Phil Fetterman


Phil co-hosts the Human Voice program on 91.5fm, KKUP radio (www.kkup.org), which has become the Bay Area's premier radio showcase for vocal music. Since the Human Voice program began in the same year that the very first Harmony Sweepstakes competition was held (1985), they've always shared a mutual admiration for one another.

Phil has always had a passion for vocal harmony, he currently sings in a men's quartet known as 'Amen', as well as a 9 voice mixed ensemble named 'Heartsong'. He has been actively involved in music & media since the mid 1960's. He sang with The De Anza Chorale and The Vintage Singers, each under the direction of Dr. Royal Stanton. Later, he was a singer and vocal arranger on 3 album projects for Banish Misfortune, a "Renaissance-Jazz"/folk group of the 1970's & 1980's. In the 1990's, Phil hosted the morning drive "Breakfast Table" under the name Wayne Phillips on KFAX radio, San Francisco. He also did voice-over work and commercial production at both KFAX and KMKY/Radio Disney, Oakland. He also worked as the in-house anthem singer and music & effects coordinator for the San Jose Giants baseball organization. Then, in 2002, he was a videographer for the San Francisco Giants. Phil has also served previously as a judge in the Harmony Sweepstakes competition.
---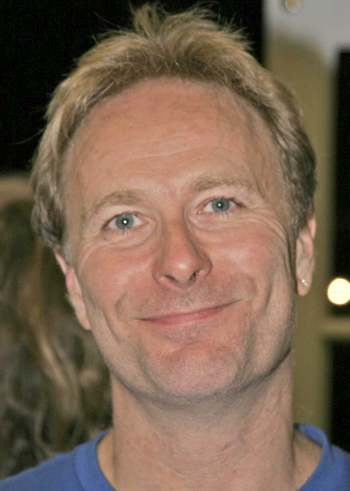 Bryan Matheson


Bryan Matheson is the owner of Skyline Studios in Oakland, celebrating its 30th anniversary this month! Bryan has had extensive experience on both sides of the glass, as a recording engineer/producer and as a singer, and has won numerous awards for his film, TV and radio work, including a Grammy nomination singing with The Pacific Mozart Ensemble on the Leonard Bernstein Mass, performed and recorded at The Berlin Philharmonic.

A Cappella groups he's worked with include The Edlos, Solstice, Clockwork, Ro Sham Bo and The Bobs and countless others.

Bryan is also the founder and CEO of iMusicast , which from 1999 to 2005 produced hundreds of live streamed concerts from its venue in Oakland. He is faculty emeritus at San Francisco State University, Chabot College and Diablo Valley College, where he taught music recording technology and business.

Bryan received a Grammy last year for recording vocals on Esperanza Spalding's "Songwrights Apothecary Lab" album, which won a Grammy for Best Jazz Vocal Album.
---



Catherine Rose Crowther Solstice


Catherine Rose Crowther follows a dual path of visual art and music. After singing and performing with a number of choirs and a cappella ensembles in her youth, an interest in experimental vocal technique and improvisation led her to Balkan music and eventually to Kitka where she has been singing and performing for over 22 years. This association has provided the opportunity to study with a number of premier vocalists from Eastern Europe. Outside of Kitka, Catherine Rose pursues the vocal and instrumental music of early American and Celtic traditions. Catherine Rose is also an award winning illustrator whose art graces the covers of Kitka's CDs
---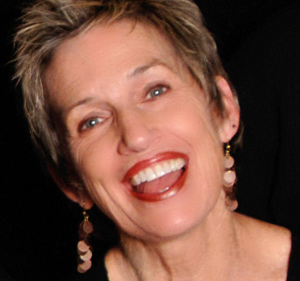 Ellen Robinson


Ellen has been teaching singing and directing vocal groups for over 30 years and is a member of the National Association of Teachers of Singing. A gifted educator who teaches at the Jazzschool in Berkeley and Community Music Center in San Francisco, she also directs several vocal programs and ensembles, including a musical theater workshop at Stagebridge, and the Anything Goes Chorus, a community chorus that gives public performances and free concerts at retirement homes, homeless shelters, prisons, and halfway houses since the early 1980s. Her tireless efforts as an educator were recognized in 2011 with a prestigious Jefferson Award. As a vocal coach, she works with semi professional and intermediate jazz & pop vocalists. Ellen has been a Vocal Instructor for adults at U.C. Berkeley Extension, a Choral Director for teenagers in the Oakland Youth Chorus, and a Music Instructor for children at Walden Center School in Berkeley and Beacon School in Oakland.
---
---
Complete list of 2008 participants
---
---
Interested in Performing?
We are always seeking groups who would like to participate in our events.
Groups of any style are welcome, but you must have between 3 and 12 members. We have a rule book which explains many of the details of the event, which you can see by clicking here. All groups must audition in order to compete. Generally this is done by sending a current tape and photo, although live auditions are sometimes arranged. The purpose of the audition is to make sure the group is appropriate for the Festival and to help the Director determine the performance order. If a group has competed previously, the audition process may be waived.
Please send music and photos to the regional director :

John Neal (Bay Area) Beginning as a local event the Harmony Sweepstakes A Cappella Festival, under Neal's guidance, has grown to become the most significant live showcase for a cappella music in the nation and attracts hundreds of groups and thousands of audience members every year. The Harmony Sweepstakes was the original inspiration for the NBC prime time series The Sing-Off and Neal was hired as a consultant to the series. Neal is president of Primarily A Cappella - (www.singers.com) which is the nation's leading vendor of a cappella music including recordings, arrangements, DVDs, songbooks and instructional material for singers. Neal writes the informative blog at www.acappellanews.com which has a large and loyal readership.

PO Box D, San Anselmo, CA 94979
415-455-8602
festival (at) harmony-sweepstakes.com