---
2022 Participating Groups
Aca-word

Performing for over 9 years, Aca-word is an award-winning a cappella group based in the San Francisco Bay Area. Since 2012, Aca-word has been singing original arrangements of pop hits, rock classics, holiday music, and more. The group has taken the stage at major a cappella festivals such as the A Cappella Open, Bend A Cappella Festival, SheSings, and Harmony Sweepstakes Festival. In 2021, the group released their debut single, a cover of Dua Lipa's "Break My Heart" followed by their debut EP titled "Play It Cool".

Members: Juli Fong, Sophia Guastucci, Jazlyn Lopez, Sarah Brumfield, Sam Michael, Adrienne Johnson, Marizel Mendoza, Eddie Ayala, Diego Lopez, Jake Lagrave, Daniel Jones, Rjay Molo

---
Acanonymous

Acanonymous is a 9-person a cappella group, originally formed from Concord High choir members looking to expand their music. With high energy pop tunes and familiar classics, they always put on a fun and engaging performance for their audience. Although the group was recently formed, most of the members have been singing together for 7 years.

Members: Courtney Lucas, Lana Neal, Chloe Short, Rachel Lloyd, Bea Cruz, Jonathon Down, Jaden Talosig, Dennis Dunn, Samir English

---
Beyond Zebra

Beyond Zebra is a newly formed a cappella group who enjoys expressing unique, intricate arrangements with heartfelt emotion. Like the Dr. Seuss book On Beyond Zebra about an alphabet beyond Z, the music of Beyond Zebra takes audiences beyond what they might know and expect. When you go Beyond Zebra, who knows what wonderful things you might hear?

Members: Fiona McCrae, Zareen Levien, Miya Kanzaki, Jon Pilat, John Kelley, John Rae-Grant

---
Dotter's Knot

Dotter's Knot brings a fresh approach to some old familiar ren faire favorites, as well as introducing the audience to some little known material drawn from traditional folk music, with a smattering of original pieces. We feature memorable, sing-able, audience-pleasing melodies, and intricate harmony.

Members: Kathleen MacKay, Pam Shugarte, Alanna Fairbairn, Faith Jackson, Jennifer Bristow, Liesl Buchbinder, Deborah Black, Vonnie Galusha, Claudia McCarley, Jerusha Simon, Karen Scarborough, Chris Fairbairn

---
Lullabies and Honey

Lullabies and Honey is a Bay Area vocal quartet spontaneously created in 2019 out of a love of harmonizing and performing meaningful music. They draw from a wide swath musical experience from classical piano and violin to modern collegiate a cappella and glee clubs, bringing together an eclectic mix of genres mashed up in their whimsical, soulful, and beautiful arrangements.

Members: Michael Khor, Hahns Shin, Selina Sun, Wenley Tong

---
Side Note

Side Note is a fun, funky, exuberant group of friends who jam together every week to sing pop, funk, disco, soul, R&B, jazz, and more. Though their diverse careers (writers, teachers, architects, engineers, dancers, nurses, entrepreneurs) make a cappella a "side note" in their lives, they work hard on their musical craft and are delighted to share it with you - let the good times roll!

Members: Katie Ponce, Reina Galhea, Priya Vijaykumar, Alex Briner, Juan Carlos Martinez, Roi Matalon, Ben Cachapero, Jefferson Lam, David Galhea, Richman Neumann

---
Vocal Music Workshop

Vocal Music workshop is a 12-member, co-ed a cappella group, exploring the music of all genres and time periods. Year-round they are called upon to entertain and inspire the community, performing at sports events and private special events. Over the years Vocal has been fortunate to share the stage with amazing performers such as Bobby McFerrin, Dick Van Dyke, The House Jacks, OC Times, Straight No Chaser, Rockapella, VoicePlay and The Filharmonic.

Members: Marin Hartless, Isabella Hurst, Noah Goldman, Juliette Moschetti, Liam Wallace Harper, Jenny Leighton, Micah Eisenberg, Keaton Flynn, Ben Stewart, Lucy Rocah, Atticus Fisher, Jasperina van Stuijvenberg, Matthew Corrigan

---
VOENA

Voena (Voices of Eve 'N Angels), founded in 1994, has performed for Presidents Clinton and Bush in Washington D.C. and Pope John Paul II at the Vatican in Rome. As goodwill ambassadors, they have toured with their message of celebrating global diversity to China, Mexico, Italy, Greece, and Japan - from the White House, Mondavi Music Festival, Davies Hall to Carnegie Hall. With 100 + voices ranging in age from 6 to 18, VOENA achieves rich and inventive a cappella vocal arrangements by using multiple percussion instruments, dance, and theatrical elements, performing in a splash of color, and embracing our many cultural differences.

Members: Valentina Badano, Sybelle Bradley, Emyleigh Hayashi, Arianna Lohrer, Zoe Marinos, Ella Martin, Grace Martin, Elleanor Martin, Macayla Sedeno

---
Yes M'am!

With roots deep in American folk traditions, Yes M'am! takes the stage with a cappella songs that are at times funny, soaring, moving, and deeply powerful.

Members: Margaret Miles, Mary Hill, TBA

---
Your Emcee for the Evening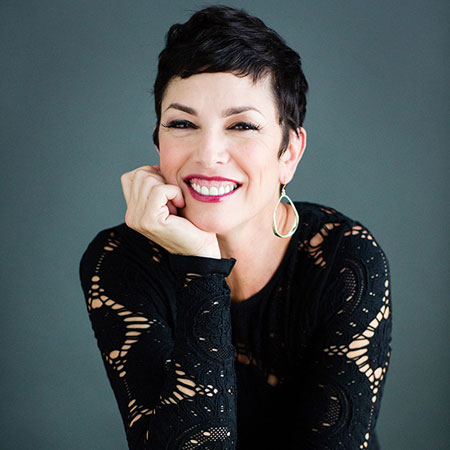 Angie Doctor
Angie Doctor, a studio singer and live performer who began her career in Chicago doing commercials, voice-overs and recording projects, and has been a part of the San Francisco Bay Area vocal music community since 1995. She is currently the Vocal Jazz Ensemble instructor at the California Jazz Conservatory in Berkeley, and busy creating new arrangements with Clockwork and getting back to singing live!

Angie is a songwriter and arranger, vocal coach and clinician for school music ensembles and solo singers, background singer for groups such as The Manhattans, Heatwave, Gene Chandler, Barbara Lewis, Billy Paul, and many others, studio singer and voice-over talent, is the soprano in the jazz vocal quartet Clockwork, and was in the wackiest of all a cappella groups, The Bobs, for the last 6 years of their 36 year run. In addition, she has been singer and soloist for music projects with Bobby McFerrin, Sufjan Stevens, Sweet Honey in the Rock, John Zorn, Meredith Monk, performing at venues that include Zellerbach in Berkeley, Jazz at Lincoln Center, Carnegie Hall, and the Philharmonie Berlin. Her vocal work can be heard on many recording projects, including as a featured soloist on the Grammy-nominated recording of Leonard Bernstein's "Mass" (Harmonia Mundi), Clockwork's "Every Voice Counts", The Bobs "Biographies", and two albums full of jazz a cappella duets with Dan (Bob) Schumacher, "He Said, She Said: Duets For Two Voices" and "Two, Vol. 2", produced and arranged by Richard Bob Greene.

Angie is also a founding member of the Grammy-nominated PM Singers and has brought her extensive experience in solo and small group harmony singing to workshops and festivals as a judge and clinician since 1996.
---
2022 Judges TBA
---
---
Complete list of 2022 participants
---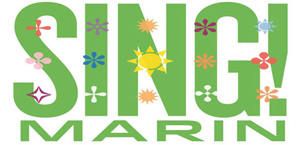 ---
---
Stay Informed!
Keep in touch. Hear about our a cappella shows by subscribing to our e mail list.
We will only send you information about our events and will
absolutely never share or sell this email list to anybody else.
---
Interested in Performing?
We are always seeking groups who would like to participate in our events.
Groups of any style are welcome, but you must have between 3 and 12 members. We have a rule book which explains many of the details of the event, which you can see by clicking here. All groups must audition in order to compete. Generally this is done by sending a current tape and photo, although live auditions are sometimes arranged. The purpose of the audition is to make sure the group is appropriate for the Festival and to help the Director determine the performance order. If a group has competed previously, the audition process may be waived.
Please send music and photos to the regional director :

John Neal (Bay Area) Beginning as a local event the Harmony Sweepstakes A Cappella Festival, under Neal's guidance, has grown to become the most significant live showcase for a cappella music in the nation and attracts hundreds of groups and thousands of audience members every year. The Harmony Sweepstakes was the original inspiration for the NBC prime time series The Sing-Off and Neal was hired as a consultant to the series. Neal is president of Primarily A Cappella - (www.singers.com) which is the nation's leading vendor of a cappella music including recordings, arrangements, DVDs, songbooks and instructional material for singers. Neal writes the informative blog at www.acappellanews.com which has a large and loyal readership.

PO Box D, San Anselmo, CA 94979
415-455-8602
festival (at) harmony-sweepstakes.com