---
2004 Participating Groups
Clockwork
Clockwork is a vocal quartet who sing mostly close-harmony jazz but also our own twists on pop and rock tunes.

Clockwork, an award-winning San Francisco based vocal ensemble with a signature sound and style, performs a banquet of music from funk to gospel and R&B to standards. Rooted in the tradition of great vocal jazz groups such as the Hi-Lo's and Lambert, Hendricks and Ross, the Clockwork "sound" draws inspiration from all styles. As the great Duke Ellington said, "If it sounds good, it is good."

Experienced in both accompanied and a cappella performing, the group has arrangements for duos, trios and an 18-piece big band. Members of Clockwork have performed live with artists such as Bobby McFerrin, The Hi-Lo's , Meredith Monk, Don Shelton, Gene Puerling, Barbara Lewis, Sufjan Stevens, John Zorn, Barbara Morrison, Kent Nagano with the Deutches Symphonie Orchester and the Berkeley Symphony Orchestra, The PM Singers, Heatwave, GQ, Barbara Lynn, Richie Cole, M-Pact!, the House Jacks, Boyz Nite Out, InFusion, Vocal Flight, and on Ward Swingle's Instructional video "Swingle Singing."

Listen to: In-a-Gadda-Da-Vida | Listen to: I've Got Rhythm - Fascinatin' Rhythm

Members: Eric Freeman, Angie Doctor, John Paddock, Jim Hale, Stephen Saxon

---
Copper Wimmin
Copper Wimmin are three obstreperous young women who set audiences on fire with their brilliant lyrics, haunting voices and fierce harmonies. They create a sacred hurricane of sound which leaves their audiences spellbound and often, in tears. Creating a buzz wherever they go, these vocal amazons have been singing together since they were twelve years old. They have evolved a sound so moving, so pure, that upon hearing them many recall a collective memory in which women sang together in caves and cathedrals before time began.

Copper Wimmin are a sonic epiphany. They weave their voices together so expertly that it is hard to know where one voice ends and the other begins. The combined impact of the arrangements, lyrical content and outrageous stage presence is that of a sublime sledgehammer effortlessly crashing through the door that separates the soulless from the sacred. Also appearing on the Bay Area Regionals stage in 1999, they were also finalists in the Lilith Fair talent search.

Members: Alyx Benham, Sophia Mallie, Tenaya Wallach

---
Corner Table
Corner Table brings you the elegance and romance of years past with the excitement and energy of the 21st century. We are a mixed vocal quartet specializing in the time-tested songs of the 1930s and 1940s, an era rife with such greats as Cole Porter, George Gershwin, Bing Crosby, Fats Waller, and Louis Armstrong. Corner Table presents this timeless music through the talents of four amazing young Bay Area singers, whose powerful and soulful voices will take your breath away!

Members: Mayank Thanawala, Larry Kass, Jennifer Yax, Janna Mordan

---
Midnight Special
A brand new vocal groups at a choral suppressed school. Half the group is completely devouted to jazz music while the other half wants to do nothing but modern/pop. This group is student created, and student run. All music is obtained through students as well as fundraising and perfromances.Midnight Special works in correlation, as a sub-group of the TRI-M chapter at West High School. We focus on vocal improvement and development while attempting to glorify the music program at West High School. Midnight Special is also greatly involved with TRI-M in raising money for charities. Being a completely student run orginiaztion we are not often taken seriously but we have a lot of talented individuals who are just trying to improve while improving our school's music reputation.

Members: Hannah, Royce, Rose, Kaylee, Sabrina, Claudia, Amanda

---
O-Face
O Face started on a fateful cold day in October of 2001, when a couple of veterans of Bay Area musical groups grew tired of lugging heavy equipment to innumerable gigs. The 5 members of O-Face! come from a variety of non-musical backgrounds: a lawyer, a photographer, a student, a CPA, and a database designer. What they have in common is a love of singing. Their eclectic a cappella repertoire includes straight-ahead rock and roll and the syncopations of a Latin groove, but theyÕre at their best when they indulge their sense of humor: screaming Argonauts attack, a jilted boyfriend performs surgery on himself, and winsome bullfrogs are wooed. The broadly appealing result is what O-Face! calls "ear-catching entertainment" for everyone. O-Face! has brought their vocal mayhem to festivals, charity events, and venues of just about every kind around Northern California.

Members: Rob, Mike, Grant, Deb, Nate

---
One Of Each
...what??? Hairstyle? Political attachment? Favorite soft drink? Nothing so deep. 'One of Each' represents our individual tastes in underwear: boxers, briefs, panties or commando. We believe that variety in intimate apparel can be the cornerstone of an a cappella group. We've performed recently in various Bay Area venues, from the San Francisco Cabaret competition to pharmaceutical company Christmas parties to workshops for local children's choirs. Not to be confused with the identically named (and virtually unknown) rock band from Portland, the One of Each you'll hear tonight is an a cappella band with an unhealthy love for our audiences. Hold us.

Members: Scott Adler, David Bender, Lisa Gallien, David Taylor

---
Public Apology
This ambitious young quartet formed in high school three years ago when they each scored a scholarhsip to Harmony Camp. There, they discovered their sweet blend of sounds AND acquired their name. With their passion for harmony, these four guys are the perfect candidates for being kicked out of public places for singing too much, but on stage they think you will enjoy their performance as much as they will enjoy performing for you. Their styles range from barbershop, do-wop, contemporary a cappella, to R & B.

Members: Matt Freeman, Matt Holsinger, Dewight Mitchell, Enrique Ruiz

---
Ready, Willing and Mabel
This Los Angeles-based vocal jazz group has been singing together since 2003, and has developed a loyal and enthusiastic following for its unique A Cappella style and lively personality. The group's sound has been described as "compelling," "mesmerizing," and "a cocktail for the ears!" The foursome, who describe themselves as "self-confessed chord freaks", share a passion for "dangerously close harmonies" and "songs that can melt the heart!" A powerful combination indeed!

The Group Members: Caroline McLean, the group's lead singer, hails from Leeds, England.Kate Walker, alto, originates from beautiful Christchurch, New Zealand.Peter Neushul, tenor, is a native Los Angelino (claiming to be a descendent of Attila the Hun!). Jim Campbell, bass, has been singing professionally since 1991 when he moved to Los Angeles from Louisville, KY.

Members: Caroline McLean, Kate Walker, Peter Neushul, Dave Taylor, Robert Clark

---
Richter Scales
The Richter Scales are a bevy of gentlemen songsters, all residents of the San Francisco Bay Area. They perform selections from a wide variety of genres, including American standards, Broadway, Motown, and contemporary music..

Formed originally as a band of semi-organized scavengers in the wreckage of the San Francisco Earthquake of 1906, the "Richter Scabs" (as they were then known) didn't actually "sing a cappella" until the Fall of 2000. The intervening period, known as "The Lost Years" by current group members, was filled with raucous enterprises involving menial labor and incarceration. Most of those "tall tales" are, unfortunately, wholly inappropriate for these pages..

Members: Brian Rosen, Jerry Cain, Gray Norton, Nolan Love, Nils Erdman

---
Three 5 and 6
Three 5 & 6 is an urban a cappella band from Sacramento that utilizes the human voice to incorporate gospel, hip-hop, funk and rap into energizing, danceable music. This all male vocal band imitates the full depth of instrumental sounds found in a classic R&B or funk band as opposed to the traditional "blended, one-voice" A Cappella sound. Their powerful beats drive a truly dynamic musical experience that fully engages and energizes the listener. THREE 5 AND 6's full length debut CD,"Urban A Cappella" was released in December of 2003. Be forewarned! Their music can be addicting and habit forming.

Members: Steve Pearce, Dave Enns, Maximillian Reynolds, Todd Halverson, Jason Isaac

---
2004 Judges
Ed Cohn

Ed Cohn originally hails from New Jersey where he got a strong foundation in music starting with the clarinet in 3rd grade. By the end of High School he had played many instruments in many school groups as well as a Rock band and played Bari Sax in a college jazz band. His vocal development started in middle school chorus and went on to be a soloist in HS. After 2 years at San Diego State U. he transferred to the SF Conservatory of Music to study opera and got his degree in music. The next ten years were spent performing opera professionally and writing, directing and performing educational shows throughout the Bay Area. In 1988 he and three opera collegues formed the contemporary a cappella group, the EDLOS, the only group ever to win all the prizes in the Harmony Sweepstakes. The EDLOS have been performing ever since and currently have seven albums to their credit as well as their own full length PBS television special. Ed has won numerous awards for his compositions. He teaches voice and conducts a cappella and choral workshops. Ed is also a recording engineer, producer, graphic artist, organic farmer, chef, and father of two grown daughters.
---
Rhonda Crane

Although raised on the West Coast, Rhonda is native to Brooklyn, New York. Her vocal talents developed as a child in the Baptist church, and she studied classical piano and viola thru college, toured with the Lowell High School Orchestra in Japan, and received the San Francisco Sun Reporter¹s Youth of the Year Award in her Senior year of high school. As a music major at San Jose State University, she performed in the opera AIDA with Grace Bumbry and organized the ³Rhonda Hudson Singers² gospel ensemble, which sprang out of her pledge line to Alpha Kappa Alpha Sorority, Inc. Because of her continuing membership in the Edwin and Walter Hawkins Music & Arts National Conference, she has been blessed to work with numerous artists ranging from the O¹Jays to Yolanda Adams. Rhonda has benn singing with the acclaimed a cappella ensemble Street Sounds since 1991. In addition to her performing, Rhonda currently teaches gospel music in the Marin Adult & Community Education program, and is the Minister of Music at the Greater True Light Baptist Church in Modesto, California.
---
Jessika Diamond

Jessika Diamond has spent more than a decade working in the a cappella business, wearing many hats including vice president of the Contemporary A Cappella Society, founder of the Northern Harmony Canadian A Cappella Competition, and director of the International Championship of Collegiate A Cappella from 1999 until 2003. She also produced the Contemporary A Cappella Recording Awards for seven years. A former music journalist with Canada's largest newspaper chain's web division, Jessika served as Managing Editor of the Contemporary A cappella News from 1995 until 2004. Currently, Jessika is producing the Jewish Music Festival's Community Music Day in Berkeley in March (www.brjcc.org).
---
Jerry Friedman

Jerry Friedman is a leading Bay Area reviewer who has been the entertainment critic for the market leader KGO radio for twenty years. He is president of the San Francisco Bay Area Theater Critics Circle and president of the Palace Of Fine Arts League. He has produced shows for Harrah's in Lake Tahoe and Reno and has been a comedy writer for years.
---
Ken Malucelli

Ken Malucelli, native San Franciscan and charter member of the San Francisco Boys Chorus, is also an 18-yr. veteran of San Francisco Opera and 8-yr. veteran of the Lamplighters GS company. Having worn a variety of hats in the music industry, he is CEO of A Cappella Central (div. Prince/SF Productions) and has coordinated bookings for most of the international celebrity artists on that roster: Take 6; The Nylons; The Swingle Singers; Real Group; Rajaton; The Persuasions; Rockapella, plus many of its fine national artists: Blind Man1s Bluff; Five O1Clock Shadow; The Knudsen Brothers; BNO, to name only a few. He also is or has been manager or exclusive agent for The EDLOS, The House Jacks, m-pact, Graffiti Tribe, Talk of da Town/Mighty Prince Singers and The Merrie Olde Christmas Carolers (the world1s largest costumed caroling company); has executive produced CD1s for Kai, m-pact, The House Jacks, Mighty Prince Singers, Gospel Girls and The Merrie Olde Christmas Carolers; and has had works commissioned and/or performed and recorded by San Francisco Opera Chorus, San Francisco Symphony Chorus, San Francisco Boys and Girls Choruses and Chanticleer, including the latter1s internationally acclaimed theme song, "King Chanticleer."
---
---
Complete list of 2004 participants
---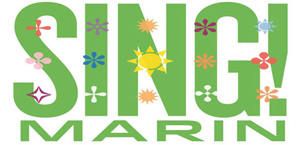 ---
---
Stay Informed!
Keep in touch. Hear about our a cappella shows by subscribing to our e mail list.
We will only send you information about our events and will
absolutely never share or sell this email list to anybody else.
---
Interested in Performing?
We are always seeking groups who would like to participate in our events.
Groups of any style are welcome, but you must have between 3 and 12 members. We have a rule book which explains many of the details of the event, which you can see by clicking here. All groups must audition in order to compete. Generally this is done by sending a current tape and photo, although live auditions are sometimes arranged. The purpose of the audition is to make sure the group is appropriate for the Festival and to help the Director determine the performance order. If a group has competed previously, the audition process may be waived.
Please send music and photos to the regional director :

John Neal (Bay Area) Beginning as a local event the Harmony Sweepstakes A Cappella Festival, under Neal's guidance, has grown to become the most significant live showcase for a cappella music in the nation and attracts hundreds of groups and thousands of audience members every year. The Harmony Sweepstakes was the original inspiration for the NBC prime time series The Sing-Off and Neal was hired as a consultant to the series. Neal is president of Primarily A Cappella - (www.singers.com) which is the nation's leading vendor of a cappella music including recordings, arrangements, DVDs, songbooks and instructional material for singers. Neal writes the informative blog at www.acappellanews.com which has a large and loyal readership.

PO Box D, San Anselmo, CA 94979
415-455-8602
festival (at) harmony-sweepstakes.com