---
2023 Participating Groups
Acanonymous
Acanonymous is a 9-person a cappella group, originally formed from Concord High choir members looking to expand their music. With high energy pop tunes and familiar classics, they always put on a fun and engaging performance for their audience. Although the group was recently formed, most of the members have been singing together for 7 years.

Members: Caitlyn Hoshida, Savy Freitas, Hannah Morrell, Skye Knowles, Valeria Huaco, Marina Garcia, Saoirse Feiler, Jumaiya Preston Tabayoyong, Bella Hernandez, Daniel Jones

---
Beyond Zebra
Beyond Zebra is a newly formed a cappella group who enjoys expressing unique, intricate arrangements with heartfelt emotion. Like the Dr. Seuss book On Beyond Zebra about an alphabet beyond Z, the music of Beyond Zebra takes audiences beyond what they might know and expect. When you go Beyond Zebra, who knows what wonderful things you might hear?

Members: Fiona McCrae, Zareen Levien, John Kelley, John Rae-Grant, Miya Kanzaki, Jonahan Pilat

---
Find A Capella
We are a group of vocal singers, music lovers, and young professionals based in the Bay Area. We held our first concert on Oct 15, 2022, a few days past our first anniversary. We hosted 200 people and sang 14 songs throughout the concert. We found in music not only friendship, excitement, emotional support, but also most importantly, each other. We work on pop songs and musicals, and we also love jazz, folk, and church songs. We hope to deliver our good vibes to our audience and the community. We are 'Find A Cappella'.

Members: Charlotte Fu, Qingsen Wang, Xuanli Deng, Caiwei He, Zikai Cai, Rui Yang, Musheng He, Yeats Wu, Yi Zhou, Shuyuan Nie, Yulou Zhou, Jiawei Huang

---
Halfway to Midnight
Halfway to Midnight is a co-ed band of musical misfits who, having missed the thrill of the a cappella world and desiring an outlet to strengthen our individual instruments, serendipitously found each other in the midst of the great big beautiful Bay Area and begun gathering weekly to share in the blend of our voices together. Our life stories are as varied as our voices yet we find common ground in our love of instrument-free music-making and we truly hope you like what you hear.

Members: Scott Adler, Gonzalo Alonso, Alicia Flor, Vivek Saraswat, Michael Barrientos, Shanna Bengtson

---
Smorgaschord
Smorgaschord draws its name from ancient runic inscriptions of abundant food and music, the combination of which may lead to harmonic indigestion. We entertain at events around the Peninsula, including summer festivals, coffee shops, rehab centers, and occasionally, the checkout line of supermarkets. We could be right behind you in line. Look for the shoppers with a wide variety of musical styles and poorly-balanced nutritional choices. Hey, where did you find that bacon-flavored chocolate? Follow us on Facebook or Twitter and get your shopping cart harmonized.

Members: Alexandra Langston, Mia Whitfield, Bill Anderson, Larry Hamel, Harold Zable, Patti Schank

---
Take Flight
Take Flight is Napa's premier vocal group. Comprised of 5 Napa High School Choir alumni, they take on hit songs from a wide array of genres and artists and perform them all with a brand new twist! The group was recently voted Napa Valley Life Magazine's "Best Napa Valley Band" of 2017. With smooth, tight harmonies and pleasing upbeat music, they are the perfect addition to any event!

Members: Diana Corzo, Carlos Gonzalez, Henry Mattei, JourneyDay, Ted Reynolds

---
The pH Scale
Coming from Pleasant Hill, The pH Scale is Diablo Valley College's newest a cappella group! They may be a group of 14, but BASIC is the last thing they are. Earlier this year, the group performed at the 2023 ICCA West Quarterfinal (awarded outstanding choreography for their entire set!). Whether they're showing their dance moves or belting ballads, The pH Scale is always ready to bring their all.

Members: Rjay Molo, Dennis Dunn, Marizel Mendoza, Rachel Lloyd, Mouse Tungpalan, Jeanelle Alelis, Keila Barrientos, Courtney Lucas, Sam Michael, Audrey Parco, Jaden Talosig, Jeramey Watts

---
The West of Us
The West of Us is a gender-inclusive performing a cappella group based in Monmouth, Oregon, and is the only group representing Western Oregon University! TWOU was founded in 2017 following the merging of the two groups that had previously represented the campus, the male-identifying 15 Miles West, and female-identifying Suspended. Following its formation, TWOU competed in the International Championship of Collegiate A Cappella in 2018 and is excited to re-enter the competitive field of a cappella this year.

Members: Sadie Martin, Erica Guddat, Daphne Malpass, Autumn Beck, Connor Eyler, Maximus Sing, Cole Somers, Julian Visda, Jasper Beck, Erin Mackey, Julie Schuerger

---
Vocal Music Workshop
Vocal Music workshop has gone through many changes over the years. Originally a show choir (with full band and choreography), Vocal is at present a 12-member a cappella sensation, exploring the music of all genres and time periods. Year-round they are called upon to entertain and inspire the community, performing at sports events and private special events. Over the years Vocal has been fortunate to share the stage with amazing performers such as Bobby McFerrin, Dick Van Dyke, The House Jacks, The EDLOS, OC Times, Straight No Chaser, Rockapella, The Exchange, VoicePlay, The Philharmonic and SixAppeal.

Members: Matthew Corrigan, Jean Perez, Noah Goldman, Micah Homzie Eisenberg, Atticus Fisher, Seth Daniel, Maya Prouty, Isabella Christman, Julia Bui, Mia Hernandez, Carly Pennycook, Olivia Hall

---
Your Emcee for the Evening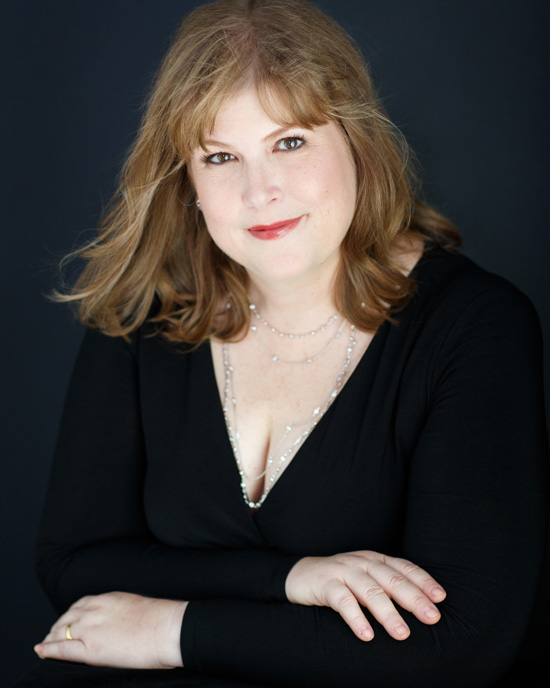 Originally from Maui, Hawaii, Juliet Green is a singer, songwriter and educator in the San Francisco Bay Area. Juliet has performed in various vocal jazz ensembles, winning the SF Regional Harmony Sweepstakes competition in 1998 and 2000 (+4db), 2005 (Moodswing) and 2012 (Sing Theory). Another ensemble, Clockwork, was selected to perform at the 2011 JEN Conference in New Orleans after the released of their acclaimed album Every Voice Counts. Juliet currently sings alto in the award-winning jazz a cappella sextet Ro Sham Bo. As a soloist, she has sung with the big band A Touch of Brass under the direction of trumpeter Ed Morrison, and performed with many theater groups in the area. Juliet's other passion is working as an educator, clinician, and director. She has taught at the Jazzschool in Berkeley, Jazz Camp West, Stanford Jazz Workshop, and directs the six-time Downbeat award-winning Panache vocal jazz ensembles at Corte Madera School in Portola Valley.
---
2023 Judges
Whitney Nichole

Whitney is a vocal coach, studio owner, singer/songwriter, and entrepreneur. She is the founder and CEO of Songbird Studios, the leading Vocal Coaching Studio in Northern California, which has a talented team of 20+ Vocal Coaches and Staff, 3 studio locations, and over 400 students. She is incredibly passionate about sharing her love of songwriting, singing and sharing the magic of expressing and creating music with others.

In addition to being the Owner and CEO of Songbird Studios, Whitney is also the creator of the Singing / Straw, a revolutionary sustainable tool that helps singers develop healthier, stronger and more balanced voices. From 2017 through 2020, she also served as Chairperson of the Vocology in Practice Board, global organization of Voice Professionals. More recently, Whitney has created a range of online voice educational programs that have reached thousands of singers around the world.
---
Bud Anderson

This Harmony Sweepstakes award-winning singer and songwriter has been in the a cappella scene for over 30 years performing with groups like Hookslide and Boyz Nite Out. He's recorded eight albums, performed in over 700 shows and has worked with Kool & the Gang, Huey Lewis, Tower of Power and Joan Rivers among others. Bud is a former a cappella music manager and booking agent and now is the owner and creative director of dangerbrain, a creative video company.
---
Frank Fox

Frank Fox, known as Dr Doowop, began harmonizing with his family at Jewish holidays with four uncles who were all trained cantors. At age 12 he took to the streets of Brooklyn to recruit kids to harmonize with the rock 'n rhythm tunes heard on the radio. By age 19 he recorded with Vito and and the Salutations and had a hit recording of Unchained Melody that landed the group on Dick Clarks American Band Stand in 1963.

He moved to Sacramento in 1983 and formed the groups Full House and AKA and participated in the Harmony Sweeps in the late 80's and early 90s. Frank then started doing a radio program fulfilling a lifelong fantasy. The Wild Fox Party. airs weekly on KDRT playing a wide variety of vocal harmony music but specializing in the doo wop sound.
---
Angela Suraci

Angela Suraci, a life-long Bay Arean, has been a singer her entire life, singing in high school, college and professional choirs as well as pursuing a solo career in opera. Angela joined Sweet Adelines International in 1998 and became the director of Mission Valley Chorus in 2006. Attaining Master Director status 2 years after that.

Under Angela's directorship the Mission Valley Chorus has performed twice at Carnegie Hall, and at Killarney, Waterford and Dublin, Ireland in association with Music Celebrations International. MVC has won three Sweet Adeline Region 12 championships with Angela at the helm. In 2018 she and chorus participated in the Harmony Classic competition in St. Louis where the chorus' steampunk performance package placed second.

Angela is a private voice instructor with 45 years of experience and is a sought after coach for individuals, quartets and choruses locally and around the country. She also is the current dean of the Region 12 L.A.W. School, learn arm waving, where she also teaches directing. She has competed in several quartets and enjoys the reputation of selecting and directing innovative musical arrangements. Her background in vocal production and performance fuels her philosophy of "love the music, love each other, love the audience", and every performance drives to touch and move the audience.
---
Bryan Matheson

Bryan Matheson is the owner of Skyline Studios in Oakland, celebrating its 30th anniversary this month! Bryan has had extensive experience on both sides of the glass, as a recording engineer/producer and as a singer, and has won numerous awards for his film, TV and radio work, including a Grammy nomination singing with The Pacific Mozart Ensemble on the Leonard Bernstein Mass, performed and recorded at The Berlin Philharmonic.

A Cappella groups he's worked with include The Edlos, Solstice, Clockwork, Ro Sham Bo and The Bobs and countless others.

Bryan is also the founder and CEO of iMusicast , which from 1999 to 2005 produced hundreds of live streamed concerts from its venue in Oakland. He is faculty emeritus at San Francisco State University, Chabot College and Diablo Valley College, where he taught music recording technology and business.

Bryan received a Grammy last year for recording vocals on Esperanza Spalding's "Songwrights Apothecary Lab" album, which won a Grammy for Best Jazz Vocal Album.
---
---
Complete list of 2023 participants
---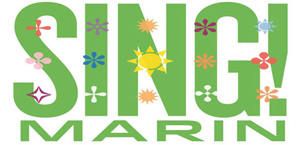 ---
---
Interested in Performing?
We are always seeking groups who would like to participate in our events.
Groups of any style are welcome, but you must have between 3 and 12 members. We have a rule book which explains many of the details of the event, which you can see by clicking here. All groups must audition in order to compete. Generally this is done by sending a current tape and photo, although live auditions are sometimes arranged. The purpose of the audition is to make sure the group is appropriate for the Festival and to help the Director determine the performance order. If a group has competed previously, the audition process may be waived.
Please send music and photos to the regional director :

John Neal (Bay Area) Beginning as a local event the Harmony Sweepstakes A Cappella Festival, under Neal's guidance, has grown to become the most significant live showcase for a cappella music in the nation and attracts hundreds of groups and thousands of audience members every year. The Harmony Sweepstakes was the original inspiration for the NBC prime time series The Sing-Off and Neal was hired as a consultant to the series. Neal is president of Primarily A Cappella - (www.singers.com) which is the nation's leading vendor of a cappella music including recordings, arrangements, DVDs, songbooks and instructional material for singers. Neal writes the informative blog at www.acappellanews.com which has a large and loyal readership.

PO Box D, San Anselmo, CA 94979
415-455-8602
festival (at) harmony-sweepstakes.com