Smorgaschord draws its name from ancient runic manuscripts of abundant food and music, the combination of which may lead to harmonic digestion. Smorgaschord entertains at events around the Peninsula, including summer festivals, coffee shops, bars, and occasionally, the checkout line of supermarkets. We could be right behind you in line. Look for the shoppers with a wide variety of musical styles and poorly-balanced nutritional choices. Hey, where did you find that bacon-flavored chocolate? Follow us on Facebook or Twitter and get your shopping cart harmonized.
Members: Alexandra Langston, Mia Whitfield, Bill Anderson, Larry Hamel, Harold Zable, Patti Schank
Contact Smorgaschord




---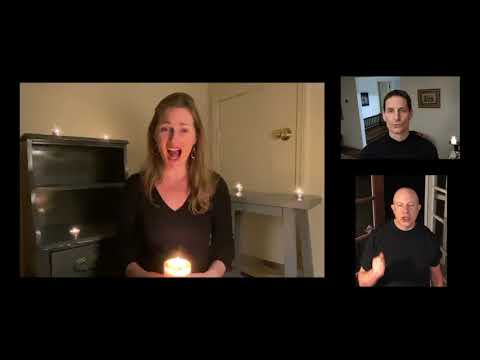 Hey there, Smorgaschord fans! We have missed you!! In lieu of serenading you all in person, we are proud to share our first-ever music video project, born out of a global pandemic and truly unprecedented times. We hope you enjoy our music and share our "silence" with others!