---
2020 Participating Groups
Alias

ALIAS is the Bay Area's newest vocal group! Founded in the fall of 2019, this quintet comprises members from wide musical backgrounds offering a repertoire spanning decades and genres. A fresh voice to a cappella, ALIAS aims to bring a new sound to the Bay Area's vocal music scene!

Members: Elena Georgieva, Reina Glenn, Emilio Huerta, Michael Godfrey, David-Christopher Harris

---
Beyond Zebra

Beyond Zebra is a newly formed a cappella group who enjoys expressing unique, intricate arrangements with heartfelt emotion. Like the Dr. Seuss book On Beyond Zebra about an alphabet beyond Z, the music of Beyond Zebra takes audiences beyond what they might know and expect. When you go Beyond Zebra, who knows what wonderful things you might hear?

Members: Fiona McCrae, Zareen Levien, Miya Kanzaki, John Kelley, Chris Lewis, Jon Pilat

---
HighKey

We are HighKey A Cappella, a group of low-key singer friends from the Bay Area. We met through mutual a cappella friends in 2019 to make sweet harmonies and eat good food together, and we're so excited to hit the stage together along with these other talented musicians during our first harmony sweepstakes!

Members: Collins Chung, Brent Arimoto, David Tianyang Xu, Yaqing Xie, Angela Wu

---
---
Love Notes SF

The Love Notes is a co-ed a cappella group based in San Francisco. We sing love songs, anti-love songs, and everything in between. We can be found singing spontaneously in coffee shops in Santa Cruz, harmonizing in car rides, belting it out at karaoke, or of course practicing at our weekly rehearsals. We are thrilled to be a part of the amazing a cappella community in the Bay Area, and are so grateful to be able to share music with each other and the public.

Members: Shira Helft, Samantha Berg, Michelle "Meesh" Zhang, Eliza Duggan, Priya Vijaykumar, Teresa Andrade, Nicholas Park, Brian Lan, Doug Pernik, Aditya Nag, Daniel Lenders

---
Lullabies and Honey

Lullabies and Honey is a Bay Area vocal quartet spontaneously created in 2019 out of a love of harmonizing and performing meaningful music. They draw from a wide swath musical experience from classical piano and violin to modern collegiate a cappella and glee clubs, bringing together an eclectic mix of genres mashed up in their whimsical, soulful, and beautiful arrangements.

Members: Hahns Shin, Wenley Tong, Selina Sun, Michael Khor

---
Offbook A Cappella

Step 1) Get the music. 2) Learn your part. 3) Try to be Offbook! Offbook is a new a cappella group based in the Bay Area. This 10-person singing collective started when a contingent of Facebook employees, who share a love of making music with their mouths, wanted to continue their passion for singing outside the office. Offbook sings a wide variety of music from top 40 hits to classic rock, pop, and more. Despite being new on the scene, they are determined to make a name for themselves. OffBook is excited to share their love for music to all ears!

Members: Lia Jundt, Abby Bechstein, Shruti Subramanian, Janelle Tong, Addy Mendoza, Daniel Gomez, Daniel Cavero, Keenan Monks, Evan Smith, Walker Eacho

---
Vocal Edition

Vocal Edition is co-ed a cappella group based in San Francisco that infuses creativity, diversity, and musicality into unique vocal arrangements. We are young men and women from a variety of careers & professions brought together by a passion & love for music. Our repertoire is an eclectic mix of pop, alternative and R&B songs that masterfully intertwine the past and present. If you love complex harmonies, interesting arrangements, and soulful voices you'll love hearing our group.

Members: Nisha Anand, Margaret Gordon, Cephra Stuart, Tiffanie Yu, Cliff Reilly, Richie Magallon, Alex Bignell, Aftab Hafeez

---
Vocal Music Workshop

Vocal Music workshop has gone through many changes over the years. Originally a show choir (with full band and choreography), Vocal is at present a 12-member a cappella sensation, exploring the music of all genres and time periods. Year-round they are called upon to entertain and inspire the community, performing at sports events and private special events. Over the years Vocal has been fortunate to share the stage with amazing performers such as Bobby McFerrin, Dick Van Dyke, The House Jacks, The EDLOS, OC Times, Straight No Chaser, Rockapella, The Exchange, VoicePlay, The Philharmonic and SixAppeal.

Members: Quentin Dervin, Cooper Stewart, Jason Pofi, Lane Hartless, Ashur Webster, Andrew Wiegers, Vivian Kammerer, Keaton Flynn, Jada Dunn, Angelina Adams, McCauley Smith

---
Yes M'am!

Yes M'am made up of three dynamic female vocalists who teamed up in December of 2014 to create a trio with saucy, spicy and surprising harmonies. With roots deep in American folk traditions, Yes M'am! takes the stage with a capella songs that are at times funny, soaring, moving, and deeply powerful. They specialize in singing traditional folk songs, as well as music that wouldn't necessarily be thought of folk before they put our particular (if not peculiar) spin on it.

Members: Margaret Miles, Amelia Hogan, Mary Hill

---
Your Emcee for the Evening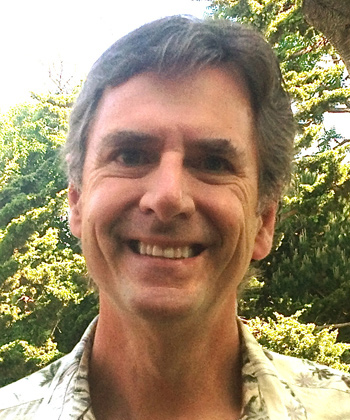 Craig is best known in the a cappella world for his 18 years of touring as a Singer / Composer / Arranger with the EDLOS a cappella quartet (the 1989 Harmony Sweepstakes National Champions). A graduate of the Oberlin Conservatory of Music (vocal performance), Craig's performance credits span a wide variety of musical styles and performance mediums. As an opera and classical singer, he has performed leading roles with Pocket Opera, Mendocino Music Festival Opera, West Bay Opera, Berkeley Opera, Las Vegas Opera, Pacific Repertory Opera and the Austin Opera in Austin, TX, and, in addition, Craig has performed as a member of the San Francisco Opera Chorus and also Musica Sacra, the resident chorus at Lincoln Center in NYC. Craig originally came to the SF Bay Area in 1982 to join the San Francisco Mime Troupe as a sax player/music director/composer/actor, and toured extensively with the Troupe in the U.S. and Canada. Before joining the Mime Troupe, Craig was the sax player with the R&B Hall of Fame artist, the Marcia Ball Band (Austin, TX).

In 1999, Craig Knudsen founded the talent agency, Knudsen Productions, LLC. With a focus on exceptional vocal talent, Craig quickly established Knudsen Productions as one of the most highly regarded US agencies representing vocal ensembles (both national and international). His agency's current representation of vocal ensembles features two recent Harmony Sweeps National Champions: Women of the World (2014) and Six Appeal (2012). Additional past and current representation includes the legendary BOBS! (Grammy nominated); the multi Grammy Award winning British a cappella legends, the Swingle Singers; the multi Grammy nominated British early music vocal ensemble, Stile Antico; the SF Bay Area's beloved women's vocal ensemble, KITKA; and Decca recording artist, VOCES8. For 11 years Craig also served as the music director of the Kaiser Permanente Educational Theatre Project. In 2014, Craig was the recipient of the Arts Northwest "Coyote Award", an award recognizing his "outstanding service to Arts Northwest and the western performing arts field".
---
2020 Judges TBA
---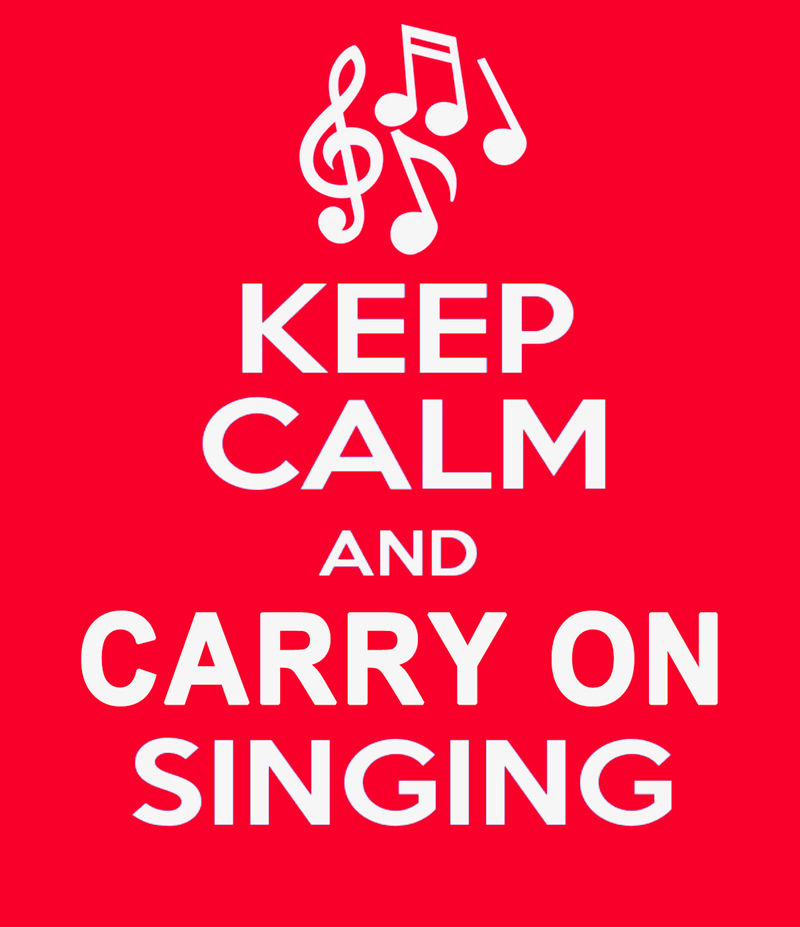 ---
---
Complete list of 2020 participants
---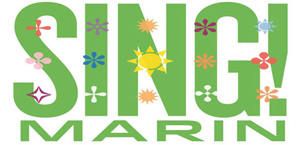 ---
---
Stay Informed!
Keep in touch. Hear about our a cappella shows by subscribing to our e mail list.
We will only send you information about our events and will
absolutely never share or sell this email list to anybody else.
---
Interested in Performing?
We are always seeking groups who would like to participate in our events.
Groups of any style are welcome, but you must have between 3 and 12 members. We have a rule book which explains many of the details of the event, which you can see by clicking here. All groups must audition in order to compete. Generally this is done by sending a current tape and photo, although live auditions are sometimes arranged. The purpose of the audition is to make sure the group is appropriate for the Festival and to help the Director determine the performance order. If a group has competed previously, the audition process may be waived.
Please send music and photos to the regional director :

John Neal (Bay Area) Beginning as a local event the Harmony Sweepstakes A Cappella Festival, under Neal's guidance, has grown to become the most significant live showcase for a cappella music in the nation and attracts hundreds of groups and thousands of audience members every year. The Harmony Sweepstakes was the original inspiration for the NBC prime time series The Sing-Off and Neal was hired as a consultant to the series. Neal is president of Primarily A Cappella - (www.singers.com) which is the nation's leading vendor of a cappella music including recordings, arrangements, DVDs, songbooks and instructional material for singers. Neal writes the informative blog at www.acappellanews.com which has a large and loyal readership.

PO Box D, San Anselmo, CA 94979
415-455-8602
festival (at) harmony-sweepstakes.com