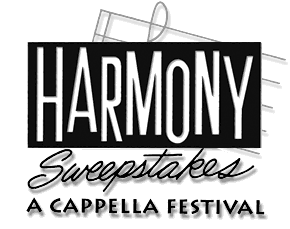 2012 Groups
National Finals | Current Schedule | Our National Champions | Historical Events | Judges | Directors | Search
Recordings
|
Groups
|
Goals
|
Rules
|
How to enter
|
Contact Us
|
About Us
|
Publicity Photos
Boston
|
Chicago
|
Los Angeles
|
New York
|
Pacific North West
|
San Francisco
|
Mid Atlantic (DC)

Groups By Region
Boston | Chicago | Rocky Mountain | Los Angeles | New York | Pacific North West | San Francisco | Mid Atlantic (DC)
---
Bay Area
---
House Blend

HouseBlend is an a cappella male quartet performing its own pop, jazz, seasonal, folk, country, gospel and other assorted musical genres. The members of the group met through the music ministry at Concord United Methodist Church. As they sang together, they realized something special was developing. In 1998, HouseBlend was born. Almost immediately, they were in demand to sing at various occasions in the area. Their repertoire expanded with each performance, their style emerged and their sleek presentation unfolded.

Members: Doug Emigh, Bill DeGarmo, Jim McGuire, Kent Parr

---
Solstice

Solstice is a female vocal ensemble specializing in music written by women or for women's voices. Our music spans many different genres with an emphasis on world, classical, pop, and jazz. We are also committed to performing new works for women's voices and regularly compose, commission, and arrange new songs.

Solstice has performed in many Bay Area venues including Freight and Salvage, La Pena, the San Francisco Community Music Center, Music on the Hill, the Berkeley Arts Center, Trinity Chamber Music series, and Villa Montalvo. Solstice has also performed on KALW's Folk Music and Beyond On-Air Folk Festival.

Members: Becca Burrington, Emily Bender, Lark Coryell, Krista Enos, Mari Marjamaa, Kim Warsaw, Sara Webb-Schmitz

---
Continuum

Continuum is comprised of the oldest and most experienced young men in the Pacific Boychoir Academy. Continuum primarily performs a capella music, ranging from sacred pieces to arrangements of modern pop songs. This season, Continuum sports 9 members and will tour Russia, Latvia, Estonia, and Lithuania with other parts of the Choir.

Members: Jeremy Davis, Henry Nelson, Jack Lundquist, David Kerns, Christian Ricco, Ian Pitman, ,

---
Gimme 5!

Members of Gimme 5! originally met in their younger adulthood in a doowop class. They each went on to perform in various Sacramento based a cappella groups. Four years ago, a member or two of the quintets, TuTone Shoes, Cherry Fizz, Shades of Blue and Sneakers, came together to form the group, Gimme 5!, sharing a love of vocal and unaccompanied harmony. Musical selections span several decades (8) and musical styles range from big band, show tunes and swing to pop, doowop and soft rock. Most recent performances include the holiday program at the State Capitol, Blue Diamond Headquarters and the Naked Lounge Coffee & Tea House (fully clothed).

Members: Holly Johnson, Paul Kewin, Jerry Gibbons, John Wagaman, Mary James

---
Sing Theory

Sing Theory is a modern vocal quartet, dedicated to uniquely interpreting jazz and pop standards, and preserving and developing the art of vocalese. The quartet is a configuration of familiar faces from the Bay Area vocal jazz scene. Members of the group originally met through the De Anza College jazz ensemble Vocal Flight, and have sung together in several variations since the mid 1990s, including +4db, Vocalese Inc., Moodswing, and Clockwork. Sing Theory most recently appeared as the Angel City 4 in Hillbarn Theater's production of "City of Angels"

Members: Dave Duran, Zach Yaholkovsky, Juliet Green, Michelle Hawkins

---
Totally Tapioca

Totally Tapioca is a four-part a cappella vocal group from Sacramento. The group members share a common love for song and a commitment to assisting our community and world through fund-raising events. Every penny that Totally Tapioca collects is donated directly to carefully-selected charitable organizations, and we rely on the enthusiasm of our fans for our music and on their generosity to support these efforts. In their Best of Sacramento 2008 awards, Sacramento Magazine named Totally Tapioca "Best Group for Pudding Charity First." They called Totally Tapioca's mission "totally selfless," and applauded the group's efforts of "singing to make the world a better place."

Members: Edmond Blagdon, Kate Blagdon, Michele Marchioli, Blaine White

---
Unaccompanied Minors

Way back in October of 2011, in between labs, research papers, mid-terms, and SAT's, these talented singers, high school students from the Branson School in Ross, California, formed "Unaccompanied Minors". The members of the sextet, in various combinations, have been singing with each other in school musicals, choirs, choruses, rock bands, and a cappella groups over the past few years.

Members: Rebecca Capper, Cooper Harrington-Fei, Gabe Mickel, Max Epstein-Shafir, Sasha Kundler, Haley Reicher

---
Boston
---
Connotations

The Connotations have been singing together in and around Northampton since 2008. Though original members have moved on and new members join to fill our harmonies, we have always stood by our one and only creed: Singing while having fun with friends makes the harmonies that much sweeter. The Connotations have had the honor of singing at multiple benefits, town fairs, hospitals, and festivals in Western Mass. A usual performance could include motown, pop, spirituals, and anything in between...but it will always include our desire to let people in on our secret: the only reason we have day jobs is because no one has signed us yet.

Members: Annie Sullivan-Chin, Allison Smartt, Cristos Lianides-Chin, Janra Roberts, Megan Morrow, Rae Griffiths, Wryan Butler, Justin Green

---
Rainbows

The Rainbows is a group from Quebec City started in 2007, comprised of six professional signers. The six voices brought together forms en explosive sound full of rich harmonies. They take their inspiration from Jazz, Pop music and always surprise their public with original arrangements that come to life after several jam sessions. Why are they called ''The Rainbows''? We'll let you figure it out.

Members: Genevieve Paré, Julie Vandal, Hera Ménard, Marc-André Bean, Nicholas Grynzspan, Alexandre Hudon

---
Musae

Meet Hannah, Angela, Courtney, Jo, and Mel - together they are Musae; America's top Female Vocal Band. Since 2011, members of Musae have made television appearances on NBC's The Sing-Off, MTV's MADE, and ICCA Finals. Musae has headlined some of the most prominent music festivals both in the U.S. and abroad. Members have also written, engineered and produced chart topping tracks for artists around the globe. Alongside their world-class performances, they seek to reach out to and educate young artists and performers through their inspiring, industry-leading workshops.

Members: Lauren Barreiro, Angela Ugolini, Hannah Juliano, Courtney Godwin, Johanna Vinson, Kari Francis

---
Blueprint

Hailing from Boston, Blueprint is an electrifying vocal band bringing a fresh, young energy to the stage. With their powerhouse solos and compelling harmonies, not to mention atomic dance skills and a guy named "Beast," you're guaranteed to write home about these captivating performers. They'll catch your attention from beat one with their carefree attitude and a repertoire that includes...every song they sing. You'll laugh, you'll cry, and, if they're lucky, you'll want to buy the t-shirt

Members: Alfredo Austin, Jeff Eames, Gary Gustavsen, Dustin Hyatt, Mark Joseph, Caleb Whelden

---
East Coast Acappella

East Coast Acappella, a performance oriented vocal group for all occasions, brings to their audience a unique blend of 5 part harmonies, presenting only the best in 50s, 60s Doo Wop Rock & Roll and beyond - including some of your favorite songs from the 70's, 80's, 90's. The group tailors itself to each individual performance, whether it be a concert, wedding, corporate function, charitable event, or dinner theatre. Together, these five talented personalities bring to each audience an entertainment experience you are sure to remember. They have performed at venues ranging from Mohegan Sun, Cape Cod Melody Tent, Bayside Expo Center, Faneuil Hall, Marquis Theatre, Plymouth Memorial Hall, and the Plymouth Thanksgiving Day Parade.

Members: Rick Walsh, Ed Barker, Jack Pearson, Tom White, Mike Kelble

---
Foreign Exchange

Foreign Exchange is a female foursome made up of members from 3 different countries, brought together by the power of music. We formed in 2009 and have loved making music together ever since. We are officially a barbershop quartet, but we sing everything from jazz to disco to broadway classics. Over the last year we have been quite busy, traveling throughout the Northeast and performing for various groups. The cherry on top was when we became the Harmony, Inc. International Quartet Champion of 2011 in November. In March we began the process of recording our first CD which will drop in the fall. Check out our website or facebook page to find out more and to see if we'll be performing near you!

Members: Amanda Holloway , Morgan La Croix, Maria Gabriella, Nanda Landers

---
NoteAbles

NoteAbles is a group of teenagers from various high schools throughout Northeast Ohio, began singing together eight years ago and are still current members of the world-renowned mixed youth chorus, The Singing Angels, but have formed The NoteAbles to arrange and perform a capella music on their own. During their years with the Singing Angels, they have traveled nationally and internationally including tours of the Mediterranean, Scandanavia, Russia and China, and have performed before Pope Benedict XVI and President George Bush. The NoteAbles arrange and perform their music independently and are known for their smooth sounds and tight harmonies.

Members: , , , , ,

---
Soulstice

Soulstice is Cheverus High School from Portland, Maine's award winning a cappella vocal jazz group. In just their second year of existence they have already won one Maine State championship in jazz choir and in March of this year, placed 2nd at the Berklee College of Music jazz festival. In January they were selected as one of the few high school groups to perform at the Jazz Education Network convention in Louisville, Kentucky. The group is directed by Chris Humphrey, formerly a member of the Boston-based vocal jazz group The Ritz. The group has performed at the Maine Red Claws (NBA D league team) and at The Press Room in Portsmouth, NH. They will record their first CD this spring.

Members: Erin Fitzpatrick, Samantha SaVaun, Bobbiella Andoh, Jake Boyce, Christian Cilley, Nathan Caso

---
Threadbare

We are Threadbare, a voices only band. After a couple of years of life out in the "real world", we wanted to go back to our roots- we all sang together in college and built a special bond there. We have come together again with one purpose- to make music that will connect your head, your heart, and your soul.

Members: Adam Whitman, Alli Brooks, Chad Robin, Chris Abramson, Christopher Diaz, Katie Schuman, Michele Truhe

---
Chicago
---
THUMMp

Once upon a time, one of the greatest acappella groups in the Midwest was a buzz in the ears of Milford, MI. From 1998 - 2010, elmoTHUMM wowed audiences with their aggressive sound, rich arrangements, and boundless energy. They won countless contests, accepted awards, played for Presidents and royalty, filled TV screens, and worked their way into the hearts of kids and parents throughout the country. Now THUMMp, they look forward to bringing Chicago more great music as only THUMMp can.

Members: Greg Vaden, Adam Westmoreland, Jason Miller, Ed Pendleton, Tom Hamilton

---
Vocal Chaos

Vocal Chaos is an award-winning a cappella group from right here in Chicago! They have been making incredible music all over the Windy City since 1996, from Soldier Field and Cellular Field to Chicago Public Radio. They can also be heard singing a cappella in the Jennifer Aniston/Vince Vaughn movie "The Break Up". To foster collaboration and promote the art form of a cappella, they founded ACappellaFest, which in its eighth year has grown into the Midwest's largest a cappella festival. Vocal Chaos is thrilled to be back at the Harmony Sweepstakes. Look for their new EP to drop later this year!

Members: Zachary Watts, Dave Nadolski, Blair Baldwin, Eric Fenton, Steve Moore, Eric Spiegel

---
Phonic Uproar

Phonic Uproar was founded at the University Of Dayton and features six male vocalists. The group has performed in various venues including church conferences, university functions, and concert settings. This eclectic ensemble derives its roots in various genres such as Motown, R&B, Rock, Pop, Classical, Jazz, and many others.

Members: Joey Saliba, Jelani Connally, Josh Forman, Trevor Rosenbaum, Andy Kurzhals, Michael Cullum, Jelani Connally Stokes, Justin Padmore

---
Breath Of Soul

Cutting-edge arrangements, tight vocal percussion and spirited harmonies are just some of the phrases used to describe Nashville based vocal group Breath of Soul. Since 2006, the group has brought their unique a cappella tunes to festival, concert, and church audiences throughout the United States and abroad.

Before their relocation from the midwest to Nashville, TN, Breath of Soul was formerly titled 5one - so named for the familiar music cadence, V-I. The group originated at Millikin University in Decatur, IL and three of the five founding members of 5one still perform with the group today.

Members: David Kempton, Jesse Upah, Jake Black, Tony Marx

---
Hi-Fi

Hi-Fi Since last spring of 2011 when they formed with the goal of creating "high quality sound", Hi-Fi has been building up a following in their home base of the Chicago metro area. All four members are veterans of the womens barbershop quartet style. Maureen and Debra have known each other since high school. They sang together for many years in "Melo-Edge" quartet which won the Sweet Adelines International Quartet Championship in 1983. The group travelled extensively, produced many recordings and made appearances on TV including the "Phil Donahue Show". Helen sang in the very first couple of Chicago Harmony Sweeps Regionals with a quartet named "The Tonight Show". More recently she and Dawn made it to the Top 10 International Quartet finals with "Jukebox" quartet. Helen and Debra are music directors of the Spring Valley (Schaumburg) and Edge O' Town (northside Chicago) choruses, respectively. All four members of Hi-Fi have won chorus international gold medals with the Northbrook-based Melodeers. They also coach other quartets and choruses and serve as clinicians for teaching others about the performance of barbershop music.

Members: Helen Giallombardo, Maureen Brzinski, Debra Peters, Dawn Peters

---
Rooftop Rhythm

Rooftop Rhythm began in Spring of 2010 when Jacob, Nate, and Ashley began looking for a bass singer to complete the group. After a short search, Steve was brought into the fold and things took off. The quartet honed their style through practice, recreation, and a rough two weekends roofing a garage. Sure, Steve nailed Jake's jeans to the roof, but the quartet survived and became close friends and hard workers. In July, their hard work paid off when they finished 49th in the world at the Barbershop Harmony Society International Convention. Rooftop Rhythm has sung in many venues, including contests, barbershop shows, corporate meetings, sporting events, and private functions. It's rare for these four gentlemen to turn down the opportunity to show folks how great a cappella music can be. With a varied repertoire that includes barbershop, jazz, opera, Americana, and gospel, you're sure to find something you like

Members: Ashley York, Jacob Oxley, Nathan Oxley, Steve Schoultz

---
Sunday Afternoon

Based in Cedar Rapids Iowa, Sunday Afternoon's (SA) distinguished sound comes from the diversity of each member of the band. We strive to perform high energy, family friendly shows and we pride ourselves in our ability to incorporate a wide variety of music genres into all performances, including but not limited to: pop, R&B, rock, techno and even a little country. SA has performed for hundreds of people at various state fairs, ball games, wine tastings, and concerts in Iowa as well as Illinois, Missouri, North Carolina, and Virginia. We aim for everyone to leave our performances satisfied.

Members: Stephen Banks, Alicia Strong, Matt Bryant, Sheila Wagner, Aaron Jackson

---
Los Angeles
---
Frequency

Award-winning Frequency is a vocal band founded in 2009 and dedicated to performing songs from the 70s to today with a focus on the story in the music. Music is part of the living soundtrack of our lives-the music that plays in the background of important moments and that we associate with our most important memories. With a passionate and thoughtful delivery, we take the audience on a personal trip through music they know and grew up with, inviting them to remember the moments and experience the emotions all over again. Like the old analog radio frequencies that first delivered many of these songs, all-vocal Frequency brings the audience a reminder of some of their favorites.

Members: Jammie Hampton, Marleena Coulston, Kendra Lynch, Elan Jimenez, Bradley Hampton, Tom Keyes, Gabriel Arguello

---
Down 4 The Count

Down 4 The Count began in 2003, when six CSU Northridge students in the University's vocal jazz ensemble found they shared a common interest: wanting to sing ensemble vocal jazz without those pesky instrumentalists: in other words, A Cappella! Since that time, Down 4 The Count has won multiple awards (including three song-arrangement awards and 1st place at the 2009 San Diego A Cappella Competition) and they have performed at venues all over the greater Los Angeles and San Diego area, including the Jazz Bakery, The Coach House, The Coffee Gallery Backstage, San Diego IndieFest, and many more.

Members: Colleen Keene, Penny Watson, Christine Tavares, Jason Lingle, Vincent Johnson

---
Coast Youth Choir

Coast Youth Choir features talented young singers who are thrilled to have this opportunity to perform at the Harmony Sweepstakes! The group rehearses at Coast Music Conservatory and this is their first a cappella performance. They are very excited to perform for you!

Members: Samantha de Gyarfas, Nicole Marasco, Maxwell Rohde, Jack Whitney, Kira Levin, Jeremy Adler

---
Mixed Q

The two male members belong to the Santa Monica Oceanaires Barbershop chorus and have sung with each other for many years. The ladies joined the Oceanaires in January 2010 as part of an extension course offered by the Oceanaires through West Los Angeles College. After the spring show in April 2010 (Graduation Day for the members of the class ) the women were asked if they would like to form a mixed quartet, and they said YES! Since then they have sung at various occasions for the Oceanaires, on behalf of the Masters of Harmony for their annual Christmas Float Parades held in Santa Fe Springs, Ca. and at various private functions and parties

Members: Judith Hithe, David Zasloff, Eileen Erickson, David Erickson

---
Quadraphonics

Although this quartet has only been together a little over a year, the members of the group have decades of quartet experience. In October of 2011, they competed against 25 other quartets from the Evergreen District & ultimately won the contest holding the highest scores in all three judging categories of Music, Singing and Presentation.

Members: Ken Potter, Dean Waters, Bryan Jones, Steve Morin

---
Simply Put

Simply Put is a Los Angeles-based cappella group that, less than one year from its inception, has created an entire original repertoire, performed huge live shows to standing ovations, recorded and released a full-length album, and been praised by critics and a cappella fanatics as "a diamond in the rough." Singing everything from jazz standards to pop and rock, Simply Put infuses each of their songs with a uniquely simple, yet highly musical texture which supports soulful leads and celebrates both the power and simplicity of the human voice. Individually, the six energetic vocalists that comprise Simply Put bring seasoned backgrounds to the group and have performed at the Staples Center, Disney Concert Hall, Lincoln Center, the Kennedy Center, the Shrine Auditorium, and Carnegie Hall. Simply Put brings vibrancy and love to every performance, and they hope to share this positive energy with the audience.

Members: Andi Gibson, Marisa Esposito, Drew Tablak, Loren Smith, David Stal,

---
Storeytime

Storeytime - is an upbeat, versatile vocal group featuring five talented singers including the incredible Patrick Storey. Patrick was born with autism and a great gift for music. He is an incredible musician who thrills and inspires audiences. The group was founded in 2009, and they have since performed at various clubs and events throughout the Los Angeles area. Storeytime is honored to be part of the Harmony Sweepstakes this year!

Members: Beth Rohde, Kieran Moriah, Michael Kohl, Jamey Schrick, Patrick Storey

---
Traffic Jam

Traffic Jam - drives all over Southern California to perform for you at county fairs, farmers markets, festivals, competitions, coffee shops, open mic nights, holiday parties, and private functions. TJ's out-of-the-box arrangements and chill attitude make every show fascinating, fun, and always worth the drive.

Members: Joanna Silverman (Soprano), Sara Steinberg (Soprano), Lindsey Raddatz (Alto), Andy Heroy (Tenor), Tavis Larkham (Tenor)

---
Velvetones

The award-winning Velvetones include some of San Diego's finest singers, creating our unique and smooth a cappella sound. From classic rock to classical, motown to jazz, we sing it all. With diverse experience in songwriting, musical theater, opera, early music, graphic design, business, and architecture, each performer brings their own talent and fresh perspective to this group. Our voices come together to create a stirring, rich, and soulful sound that is undeniably our own... and we are not your grandpa's a cappella!

Members: Angelica Eclar, Erin Ferguson, Jo Jo Ito, Pamela Narbona, Ben Willis, Mark Wischkamper

---
Mid-Atlantic
---
Epic

Epic formed when two barbershop a cappella harmony singers, a jazz singer and an opera singer found they discovered a common love of ringing chords, fun rehearsals and fantastic shoes. The foursome hails from Virginia and Maryland and is proudly affiliated with the Harmony, Inc., a premier international organization of women barbershop harmony singers. Epic is a vibrant quartet filled with an impressive blend musical and life experiences.

Members: Christina Lewellen, Anne Albright, Shana Oshiro, Kristina Adams

---
Faithful Singers

We are Faithful, a group of singers meeting the challenge of working together in spite of living in two different parts of the country. We come from both Richmond, VA and the Washington, DC metropolitan areas. We are members of diverse churches and spiritual persuasions. In our number are several composers, arrangers, lyricists and instrumentalists, and we sing gospel music with a jazz influence, endeavoring to minister to the hearts and minds of all kinds of people. It is our desire to exhibit a level of excellence in leadership which will serve as an example to young aspiring singers in our churches and communities, and as a part of our legacy we hope to release a CD in the near future.

Members: Gri Wright, Gwendonlen Jenifer , Larry Fields, Andra lLong, Gwen Ward, Freddie Fields

---
Glorious

Glorious has been together since 1997. During this time we have become a group of tight knit, polished and professional performers. Our unique A Cappella style leaves very little room for imperfections in our sound. Drawing from our individual spiritual backgrounds, and combining tried and true spirituals with an upbeat tempo. We create a unique listening experience. Worship, Punctuality and Professionalism are the cornerstones to our organization.

Members: Eugene Glato, Barry Fleming, John Elliott, Wilson Cleary, Michael Lemon

---
GQ

This group began in the summer of 2011, bringing together different musical backgrounds: jazz, pop, barbershop and musical theater. Things seemed to click so easily, they all knew that they could do great things. GQ brings some new repertoire to the a cappella scene, featuring material by some of their favorite artists you may not have heard, and exploring other possibilities outside of the norm. But most of all they have become really good friends who have a passion and drive for singing and who try to create something special each time they perform.

Members: Katie Gillis, Katie Macdonald, Amanda McNutt, Ali Hauger

---
Keystone

A brand new group of a cappella veterans, KeyStone strives to present innovative, original arrangements of pop and rock tunes both familiar and obscure. Based in southeastern Pennsylvania, the group is comprised of current and former members of The A Cappella Project – Philadelphia. KeyStone has recently begun recording their first album.

Members: Joe Gooch, Amy Howe, Tom West, Jennifer Steinberg, Josh Schrager, Jamie Howe

---
Loose Interpretations

Loose Interpretations is an all female contemporary a cappella group, who proudly call New York City home. The group was originally formed by several recent college grads who craved the fun and excitement of college a cappella, and Loose Interpretations was born. They pride ourselves on how they've grown over the years from performing in parks wherever they could find an audience, to selling out amazing venues like Arlene's Grocery, Cafe Wha?, Don't Tell Mama, Crash Mansion, and even performing at the Metropolitan Opera House. Loose Interpretations performs everything from 80's pop, to the Beatles, country, and rock, and have several members who keep their repertoire constantly growing with amazing original arrangements (winning best original arrangement last year at the Birchmere!). They keep it simple by recording their tracks live, keeping the focus on the voices, with no extras...just the way they like it.

Members: Jen Kipley, Erin Byram, Stacia Woodcock, Willa Cochran, Heather Glotzer, Reynetta Sampson, Laura Campbell, Jenn Wexler

---
TBD

TBD is the contemporary a cappella subgroup of the Alexandria Harmonizers Barbershop Chorus. Formed by alums of many collegiate a cappella groups to sing more popular music as part of the Harmonizers, TBD also is also involved with the Harmonizers Youth Harmony Outreach Program getting younger generations excited about singing a cappella music in their school and community.

Members: Thomas Kraus, Noah Van Gilder, Scipio Garling, Chris Clark, Terry Reynolds, Jeremy Richardson, Josh Roots, Ken Rub

---
New York
---
Lustre

Lustre is a lovely award winning quartet out of the Baltimore area. Lustre's musical adventures began in 2005, and what a journey it has been! Kate, Lori, Lori, and Jenny met through Harbor City Music Company Show Chorus, and have been ringing chords together ever since. They have wowed their audiences at performances and contests around the country, from shows in Maryland, DC, and Pennsylvania to international competitions in Houston and Denver. You may even have seen them singing at a Baltimore Orioles game or two! Lustre is proud to be the 2013 Sweet Adeline's International 7th Place Quartet Finalist.

Members: Kate Mirrical, Lori Crouter, Lori Dreyer, Jenny Harris

---
Jazz Affair

Jazz Affair is a combination of six unique voices resulting in a colorful and dynamic sound. Members of the group hail from Quebec City and Montreal Canada. They met each other in 2009, while studying music at University. Since then, they have worked together, producing shows and participating in various events in Quebec. Jazz Affair sings an assortment of Jazz, Pop, and French songs. The group arranges most of the pieces they perform and the pleasure and fun the have when singing is - in their words - contagious.... Be warned!

Members: André Bean, Luce Bélanger, Christian B. Poulin, Camille Legault-Coulombe, Marie-Pier Deschênes, Louis Laprise

---
Empire

Empire was launched in September 2010, bringing powerful all-female a cappella to New York City and beyond! In addition to local performances, they have toured the US, participated in the Harmony Sweepstakes competition, VoCAL Nation, auditioned for NBC's The Sing-Off, and headlined a major fundraising event. Empire has garnered a large fan base throughout the Northeast, stretching out to small towns in Iowa, and as far as California.

Members: Erica Meyer, Meron Mogos, Rachel Tombes, Holli Matze, Sarah Jensen, Anna Concepcion, Madison McCollough, Christie Steele

---
Audiofeels

Audiofeels is a group of friends, whose eight individual musical tastes unite in one fascination for the unique capacity of human voice. They represent Vocal Play, a style that uses human voice for making music in a way that transforms an a cappella performance into a rich vocal orchestra. Using only their vocal chords to replicate instruments, Audiofeels in fact become instruments to create an impression of an entire orchestra on stage. Their adventure began in the Adam Mickiewicz University Choir in Poznan, Poland where they met and where after years of singing together they decided to pursue their dreams in a different "direction".

Members: Jaroslaw Weidner, Marek Lewandowski,, Marcin Illukiewicz, Bartosz Michalak, Michal Szajkowski, Bartosz Lehmann, Michal Stec

---
West Side 5

West Side 5, an award-winning vocal jazz ensemble based in New York City, is known for its refined sound and sophisticated approach to jazz. Inspired by greats like Manhattan Transfer, New York Voices, and The Real Group, WS5 has crafted its own unique sound, characterized by highly original arrangements, complex harmonies, and outstanding musicianship.

The group formed in the summer of 2009, bringing together five old college friends on the west side of Manhattan. They immediately garnered acclaim, winning the Mid-Atlantic Harmony Sweepstakes while being voted Audience Favorite and winning Best Arrangement for "Pure Imagination". They went on to be featured artists at the SingStrong A Cappella Festival, and have performed alongside groups including Blue Jupiter, Streetcorner Symphony, and The Bobs, as well as for Mayor Michael Bloomberg at Gracie Mansion in New York.

Members: Eric Hughes, David McIntosh, John Shumway, Sara Wajnberg, Lara Hirner

---
The Barkers

"The Barkers" were formed in 2011 with the idea of singing the music of the longest running game show and putting it on "Youtube". Truth is, that was just an excuse to get old friends together to write & perform some cool charts. What could be more fun!

Members: Marcus Smith, Craig Eckhardt, John McMahon, Warren Bloom, Jonathan Hampton, Nick Fox

---
Cerise Quartet

Cerise is a new a cappella group composed of four femmes who found each other while gigging with the New York Philharmonic. We sing everything from classical to jazz and are happy to perform a cappella or with accompaniment.If you're from the future, you're familliar with our multi-platinum albums. If you're from the present, you've seen us on the Onion News Network, on Live From Lincoln Center, and possibly at the gym. Cerise has just been booked to sing the National Anthem at the NY Knicks game on April 17 and are stoked to be making their Harmony Sweepstakes debut!

Members: Esther David, Erin Kemp, Margarita Martinez, Helen Karloski

---
Perspective

The Perspective is a five-man vocal band, blending Pop, Rock and R&B on a daily basis, with absolutely no instruments. Bringing together the best traditions of the five-man sound, THE PERSPECTIVE builds a bridge from the classic sounds of the 50's and 60's to the modern era of rock and R&B. Formed in 2009, and proud to call New York City our home, THE PERSPECTIVE has performed at listening rooms around New York City including the legendary Bitter End, the National Underground, and Millesime Salon at the luxurious Carlton, NYC. We are stoked to make our debut at the Harmony Sweepstakes Competition! .

Members: Damon Maida, Jack Holahan, Doug Paulson, Joe Dunham, Aaron "AB" Belinfanti.

---
Revive

Revive is a five member male A Capella group originating in Philadelphia PA, the city of brotherly love and sisterly affection. The group has been singing and writing songs together for the past year. their niche in music is based on the R&B groups of the 90s,, such as Boys II Men and Dru Hill, where timeless music was created; and as their name suggests, they are here to 'Revive' the legacy, and beyond. They have the diversity of our melting pot country; and they harmonize beautifully, involuntarily. Revive is a group not to be missed!

Members: Derek Anthony, Sage Bleakney, Anthony Pompey, Andrew Segan, Brett Kahn,

---
The Tee-Tones

With their brand of R&B soul, The Tee-Tones are quickly making a name for themselves in the NYC tri-state area, The Tee-Tones are an amazing a cappella singing group from Brooklyn, NY who combine soulful, group harmony with passionate vocal performances in the classic Doowop, RnB and Motown genres everyone loves.

Members: Scout Xavier, George Ellington, Jerome Cohen, Gerard Gittens, Bernard Taylor

---
Pacific Northwest
---
Bodacious Ladyhood

Bodacious Ladyhood is a Seattle-based trio of women who have been singing together since 2002. Carolyn, Loretta and Jenny are excited to be back for their fourth time at Sweeps, having placed in the top three in their prior three appearances! They have opened for The Baudboys and have performed at Chateau Ste. Michelle (and on live, national radio) as guests on "A Prairie Home Companion with Garrison Keillor." They have been called "distinctive", "vibrant-voiced", and "show-stopping." Bodacious Ladyhood is three parts harmony, one part comedy and a whole lot of fun.

Members: Loretta Deranleau Howard, Carolyn Hasting, Jenny Buehler

---
Rezonate

The premiere a cappella group from the Willamette Valley, Oregon, the gentlemen of Rezonate sing R&B, Gospel, Pop, Soul, Jazz, Funk, and even some Hard Rock, including deftly arranged covers and original songs. The group started singing together as Rezonate in December 2004, and have sung at many venues since. At the Harmony Sweepstakes National Finals in May of 2009, Rezonate won both Third Place and the coveted award for Best Original Arrangement. With thick, lush, true six and seven part harmonies and a difficulty level second to none, Rezonate can evoke the smooth sounds of the Four Freshman, the Funk flavor of Rare Earth, or the pop excitement of acts like Bruno Mars and Kelly Clarkson.

Members: Tyson Biggerstaff, Jason T. Caffarella, Justin Diller, Chris Dobson, CJ Mickens, Jason Simms

---
Uptown 4

The Uptown 4 - What started out as four friends singing in their backyards has become one of the fastest-growing A Cappella quartets in the Northwest. The Uptown 4, based out of Renton, Washington, has been described as "having a natural, raw quality and talent" and "one of the best quartets in a long time." The Uptown 4 is consistently working on new music, finding ways to bring unique style and personality to their arrangements. They perform an extensive repertoire of music, spanning a range of different styles from Fifties Doo-Wop and Standards to modern-day Top 40 hits. They have performed at events and venues across the country, from Seattle, Washington, to Los Angeles, California. They were even given priority auditions at NBC's "The Sing-Off" and "America's Got Talent".

Members: Jeff Weister, Chris Taylor, Jeffrey McGlinn, Jesse Lewis

---
Six Appeal

Is Six Appeal a comedy group, a vocal ensemble, or a rock band? Audiences have been trying to answer that question for years. Swearing off instruments, Six Appeal uses a cappella singing to span decades of classic oldies, current chart toppers, and catchy original tunes. Featuring vocal dexterity and adventurous song selection, the group explores all genres with a far-reaching repertoire that will surprise and captivate audiences regardless of the setting.
Despite their cheeky group name, the antics of these six young gentlemen provide a good natured atmosphere for their electrifying performance. A Six Appeal show will split your sides, feed your musical sweet tooth, and leave you wondering how in the world they pulled it off just with voices.

Members: Jordan Roll, Michael Brookens, Trey Jones, Nathan Hickey, Reuben Hushagen, Andrew Berkowitz

---
5bit

Springing from the rubble of groups past and rabble of friends present, these game industry vets have been singing together in various groups for over a decade. Gracing stages from the Puyallup Fair to the infamous Everett Sausage Fest, 5bit puts on the kind of infectious performance that'll have you singing a long, even after their gone. With a repertoire that includes Jazz, R&B, Funk, and even TV Themes these guys are smooth, soulful, and the best thing to come out of the 1970's since the 80's.

Members: Erik Eliason, Freddie Lugtu, Sean Braxton, Bill Schneider, Brian Kirkness

---
Fretless Quintet

Fretless is five friends with similar taste in mixd drinks and a cappella. The four fellas in Fretless attended the University of Oregon and sang together in the all male collegiate a cappella sensation On The Rocks. After several years they found themselves up in Portland together itching to hit the stage once again. With a distinct lack of tenors, they employed Alli Magee, friend and fellow connoisseur of harmony to complete the five-person ensemble. Fretless is one year young and has performed everywhere from the street corner to The Alberta Rose Theater with a cappella veterans The Coats. We are excited to continue on our path of melody and mixology and hope to have the opportunity to engage the audience at this years Harmony Sweepstakes.

Members: Jeremy Davidson, Greg Barkett, Alli Magee, Jim Klein, Cody Curry

---
Strangers in Harmony

Strangers in Harmony is a vocal quintet from Portland, Oregon. Since 2009 The Strangers have been delighting audiences all over greater Portland with their memorable original music and classic crowd-pleasing covers. In 2010 Strangers in Harmony took top honors in the prestigious "Portland's Got Talent" contest. Five guys from different musical and geographical backgrounds come together to make music. That's Strangers in Harmony.

Members: Eric Chung, Ramsay "RC" Cowlishaw, Mike Mendyke, Roy Rasera,

---
Wild Rose Chorale

The Wild Rose Chorale is celebrating twenty years of great a cappella music. Though our membership has changed over the years, our goals have not: we strive to bring the highest quality vocal music to audiences of all ages Our repertoire includes lush jazz arrangements, traditional and show tunes and the occasional novelty number. If "a cappella" is our first name, "entertainment" is our second name.. Audiences come back again and again because they have so much fun watching us have fun! Wild Rose is a diverse group of singers whose interests and careers include computer consultant, health professional, dental hygienist, band director, newspaper writer, piano teacher, biofeedback specialist, minister, golfer, parent and grandparent. All share a love of a cappella pop and jazz vocal music.

Members: Marj Iuro, Barb Matter, Lynn Nowak, Jes Schumacher, Dave Spaun, Charles Helman, Al Thompson, Blaine Lewis

---
---
---