---
2014 Participating Groups
Los Angeles

#FOURTY4B

We sing smooth, soulful, & feel-good a cappella. It all started in the living room of a little apartment, wanting to sing. Combining our different music backgrounds and styles, we formed an a cappella group named after our apartment number. We laugh, we dance, & we play because expression is our shared passion. We are #FOURTY4B."

Members: Jeanette Mangilit, Cara Blaxton, Jin Puertollan, Grayson Villanueva, Amer Quilala, James Moore, Monica Mandapat

---
Chicago

3AM

3AM Movement or Three Angels' Message is a new and exciting group of musician song stylists committed to expressing the good news of God's desire to establish an intimate relationship with all of His children. These talented and innovative musicians are creating music that expresses their commitment to God, family, and community, while sharing God's message of love and forgiveness. Based in Florida, these servants of the Lord bring forth their joyous message through their unique musical style that incorporates traditional gospel, A cappella, R&B, Jazz, Neo-Soul and Contemporary Christian music. They strive to exemplify Christian living in the light of the Lord and seek to share that light, though their music, with all those who cross their paths on their journey to everlasting life! They are humbled by their Lord's call to minister to the world by sharing their personal journeys through life's challenges, while staying true to their Savior's words of love, brotherhood, fidelity, and compassion.

Members: Roger Mike, Christopher McGill, Jeffrey Henderson, Micheal Medina, Kelvin Mitchell, Brian Selmon, Mark Jenkins

---
Mid-Atlantic

Catatonic

Catatonic is a vibrant new group erupting onto the a cappella scene. With members hailing from from three different collegiate groups in the Atlanta area, this up-and-coming ensemble fuses youthful energy with musical virtuosity to create a unique electronic a cappella sound. The group's innovative arrangements showcase its members' vocal prowess while pushing the limits of the genre. Having already performed with the likes of Musae, Catatonic is sure to deliver audiences a thrilling concert experience as they share their love for a cappella. And kittens.

Members: John Robinson, Andrew Leonard, Tammy Parkinson, Tye Tavaras, Carrie Leonard, Steve Ryan

---
Bay Area

Prime Time

The members of Prime Time met through singing with other groups. They recognized they had kindred voices, natural blend, and the same desire to sing challenging, tightly harmonized charts - and also the inclination to laugh a LOT while working hard. Their backgrounds range from vocal jazz to collegiate-style a cappella pop to barbershop, with those influences all audible simultaneously in most of their performances. A literal garage band, Prime Time rehearses in Sunnyvale, CA, and performs all over the Bay Area.

Members: Miya Kanzaki, Caia Brookes, Dan McQuigg, Wil Mathews, John Rae-Grant, Jennifer Ayre

---
New York

The Quintessential Five

The Quintessential Five was founded in autumn of 2012, in the Republic of Georgia. The idea of creating such an amazing ensemble of young singers who perform outrageously complicated arrangements with surprising ease belongs to Buka Kartozia (artistic director and arranger, and a National Finalist of "Harmony Sweepstakes A Cappella Festival 2002".<

The repertoire of the group mainly consists of ancient Georgian folklore and classical music with jazz. Each and every piece stands out with rhythmical difficulty and harmonic complexity. The level of stage presence and performance of the group reaches the highest levels of professionalism and leaves audiences astonished.

The Quintessential Five were winners at the Leipzig A Cappella Festival (Germany) in June 2013, And took the Second place at Internationat ACappella Competition Graz (Austria) in July 2013. They have also been invited to participate in London International A Cappella Festival, Bonn International A Cappella Festival, and Taiwan International A Cappella Festival and Voicemania,The Vienna International A Cappella Festival. The Quintessential Five are excited to make their U.S.debut on the Harmony Sweepstakes Stage.

Members: Salome Dolidze, Elene Dolidze, Giorgi Toradze, Papuna Sharikadze, Anna Doiashvili

---
Pacific Northwest

SeaNote

SeaNote is an a cappella band that came together in mid-2013 from two different college a cappella groups at the University of Washington in Seattle (Furmata & Awaaz). The quintet strives to put a fresh and unique spin on new and old Top 40 hits through incorporating each members musical niche, whether it be classical, jazz, hip hop, rap, pop, alt-rock, or soul. SeaNote loves making great music, having an awesome time, and hopes to entertain a cappella enthusiasts everywhere! You can catch SeaNote year round performing at local gigs, UW functions and charity events all over the Greater Seattle Area.

Members: Isaiah Lin, Shaheer Aftab, Michael Kibbe, Lucy Liu, Amanda Tran

---
Boston

Women of the World

Women of the World was formed to bring women musicians from across the globe onto a common platform to collaborate and create, not only through the sharing of music, but also to explore and celebrate the differences in ideologies, and cultural tenets that exist in the daily lives of women all over the world.

Honoring global folk traditions, their repertoire spans music in 29 languages. In many ways, the ensemble is a microcosm of the world, with members working closely together, not just to create and perform music, but also learning about each other's countries, cultures, languages, beliefs and practices.

2014 Harmony Sweepstakes champions, nominees for the 2013 Boston Music Awards and 2014 Independent Music Awards, Women of the World has toured North America and Asia, having collaborated with many industry legends including Grammy-award winning vocalist, Bobby McFerrin and African vocal icon, Angelique Kidjo. Women of the World continues to serve as cultural ambassadors of peace and unity through music and has delighted audiences at venues like Carnegie Hall, Blue Note Jazz Club, Boston Symphony Hall, as well as through collaborations with the United Nations, amongst others.

Members: Annette Philip, Giorgia Renosto, Deborah Pierre, Ayumi Ueda

---
Your Emcee for the Evening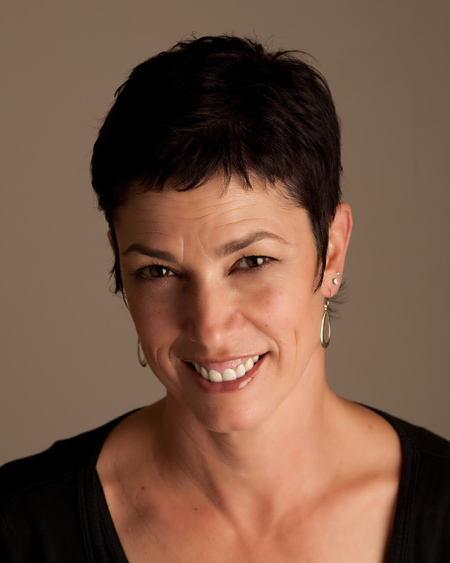 Angie Doctor
Angie Doctor, a studio singer and live performer who began her career in Chicago doing commercials, voice-overs and recording projects, and has been a part of the San Francisco Bay Area vocal music community since 1995. She is currently the Vocal Jazz Ensemble instructor at the California Jazz Conservatory in Berkeley, and has a newly released album full of jazz a cappella duets with Dan (Bob) Schumacher, "He Said, She Said: Two, Vol. 2", produced and arranged by Richard Bob Greene.

Angie is a songwriter and arranger, vocal coach and clinician for school music ensembles and solo singers, background singer for groups such as The Manhattans, Heatwave, Gene Chandler, Barbara Lewis, Billy Paul, and many others, studio singer and voice-over talent, is the soprano in the jazz vocal quartet Clockwork and in the wackiest of all a cappella groups, The Bobs. In addition, she has been singer and soloist for music projects with Bobby McFerrin, Sufjan Stevens, Sweet Honey in the Rock, John Zorn, Meredith Monk, performing at venues that include Zellerbach in Berkeley, Jazz at Lincoln Center, Carnegie Hall, and the Philharmonie Berlin. Her vocal work can be heard on many recording projects, including as a featured soloist on the Grammy-nominated recording of Leonard Bernstein's "Mass" (Harmonia Mundi),

Angie is also a founding member of the Grammy-nominated PM Singers and has brought her extensive experience in solo and small group harmony singing to workshops and festivals as a judge and clinician over the past eighteen years.
---
2014 Judges
Raz Kennedy

In the realms of vocal performance and singing instruction, Raz Kennedy has created a legacy for over 40 years that rivals the music industry's finest. Acknowledged as "the premiere vocal coach in the Bay Area" by Narada Michael Walden (multi-platinum Grammy and Emmy winning producer and musician)his eclectic performance credits include serving as a founding member of the internationally acclaimed Bobby McFerrin's Voicestra and performing as a background vocalist on recordings for many legendary artists, including Whitney Houston and Al Jarreau, as well as on stage for Sting, Rebeca Mauleon, and Mickey Hart.

His depth of knowledge and expertise has positioned Raz to instruct a diverse roster of musical luminaries, from members of Metallica, to Adam Duritz of Counting Crows, Hilary Duff, Davey Havok of AFI, members of Los Tigres Del Norte, Tiffany Austin, the late Clarence Clemons from Bruce Springsteen's E Street Band, and many more.
---
Craig Knudsen

In 1999, Craig Knudsen founded the talent agency, Knudsen Productions and it quickly became one of the most highly regarded US agencies representing vocal ensembles (both national and international). His agency's current roster features two recent Harmony Sweeps National Champions: Six Appeal (2012) – Grand Prize Winners of the 2018 A Cappella Moscow International Championship, and Women of the World (2014). Additional past and current representation includes the multi Grammy Award winning British a cappella legends, the Swingle Singers; the multi Grammy nominated British early music vocal ensemble, Stile Antico; the SF Bay Area's beloved women's vocal ensemble, KITKA; the legendary BOBS! (also Grammy nominated); The Choir of Clare College Cambridge; The Marian Consort; and ModernMedieval. For 11 years Craig also served as the music director of the Kaiser Permanente Educational Theatre Project. In 2014, Craig was the recipient of the Arts Northwest "Coyote Award", an award recognizing his "outstanding service to Arts Northwest and the western performing arts field".
---
Stephanie Lawson The Love Notes

Stephanie Lawson is the bass of the 2014 Sweet Adelines International Champion quartet, LoveNotes. LoveNotes competed at the Harmony Sweepstakes Nationals in 2009, where they claimed Audience Favorite but ultimately took second to another Sweet Adeline quartet, Maxx Factor. Stephanie has been singing barbershop since 2007, prior to which she sang solo and in accompanied groups from a very young age. With LoveNotes, Stephanie has traveled around the US performing and teaching barbershop educational workshops, and in 2008 had the opportunity to perform overseas at Barbershop in Germany (BinG!). LoveNotes' latest album, From the Heart, was released in April and was produced by Grammy Award winner Bill Hare. A far cry from the country singer she dreamed of becoming, Stephanie has fallen in love with a cappella – especially barbershop.
---
Annie Stocking

Annie Stocking is a veteran of the Bay Area music scene with 35 years experience as a professional vocalist, producer, and teacher. She has toured or recorded with artists such as Aretha Franklin, Neil Young, Van Morrison, George Benson, Whitney Houston, Santana, Todd Rundgren and many others. Her a cappella credits include performing on the classic Bobs recording "Cover The Songs Of." As the first singers' representative in the Bay Area for SAG and AFTRA, she contracted most of the Bay Area singers for jingles, film, and other session work for many years. She continues to arrange harmony vocals and produces lead and back-up vocals for many independent artists and is a highly regarded voice teacher.
---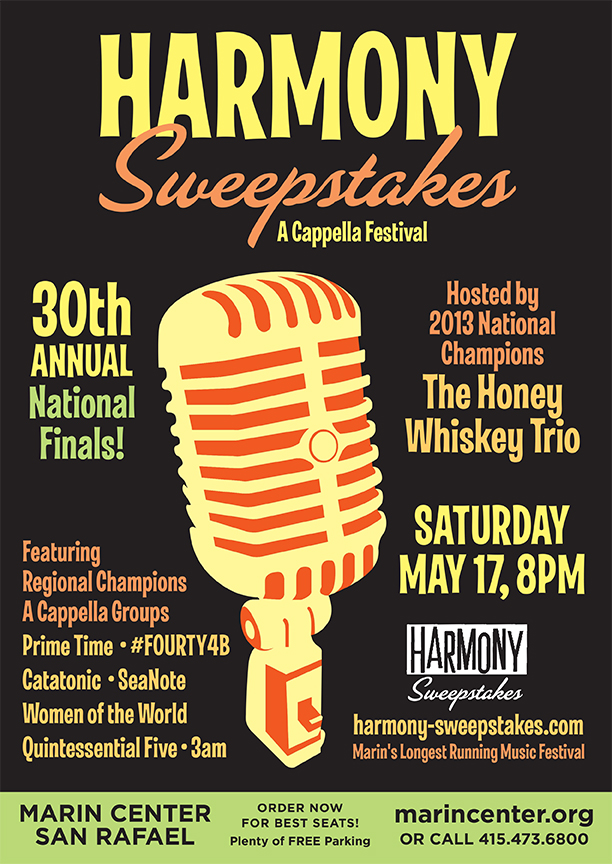 ---
---
Complete list of 2014 participants
---
---
Stay Informed!
Keep in touch. Hear about our a cappella shows by subscribing to our e mail list.
We will only send you information about our events and will
absolutely never share or sell this email list to anybody else.
---
Interested in Performing?
We are always seeking groups who would like to participate in our events.
Groups of any style are welcome, but you must have between 3 and 12 members. We have a rule book which explains many of the details of the event, which you can see by clicking here. All groups must audition in order to compete. Generally this is done by sending a current tape and photo, although live auditions are sometimes arranged. The purpose of the audition is to make sure the group is appropriate for the Festival and to help the Director determine the performance order. If a group has competed previously, the audition process may be waived.
Please send music and photos to the regional director :