---
2015 Participating Groups
Los Angeles

The Bluesettes Quintet
All jazz musicians, The Bluesettes Quintet breathes new life into current popular tunes utilizing a modern jazz sound, featuring a vocal trio as well as a vocal rhythm section. The five members work together to create new, innovative arrangements with a retro feel, striving to preserve the classic jazz style of the 1930s and 1940s.

Members: Ian Brekke, Katrina Kochevar, Miko Shudo, Rachel St. Marseille, Riley Wilson

---
Bay Area

Business Casual
Business Casual is an a cappella band based out of the San Francisco Bay Area. Combining elements of pop, jazz, and other genres, this young all-vocal group puts a fresh spin on vintage chart toppers and today's hits. Winners of the National Harmony Sweepstakes a cappella competition in 2018, Business Casual has performed at weddings, corporate events, and live public shows throughout the Bay Area since 2012.

Members: Ryan Cook, Danny Cavero, Cassie Greene, Jacob Chamoun, Emily Ross

---
New York

Low Key
Whether its classic doo-wop or current pop hits, Low Key loves to sing anywhere and everywhere, bringing that barrel aged, high hopped blend that gets people out of their comfort zones and into a new sonic experience. Since beginning in 2011, Low Key has grown in scope and artistry, winning third place in 2013s NY Harmony Sweepstakes and performing in a stream of private gigs and public performances across the NY Metro area. From Rockwood Music Hall to private celebrations to the Mulberry Street sidewalk, the Low Key Effect takes ahold of friends and strangers alike.

Members: Sam Orleans, Will Moller, Josh Springer, Mike Ogurick, Cheiku Camara, Ben Piper, Adam Zamora

---
Chicago

Remedy
Remedy comes from different ends of Ohio to form the University of Dayton's first a cappella group. When they are not captivating their audience, Remedy enjoys spending time together as a group. From many walks of life and representing a vast number of majors, the group discovered camaraderie and harmony instantly. Remedy hopes to entertain and captivate the audience with their memorable performances.

Members: Hannah Snow, Holly Gyenes, Shelby Searcy, Caitlin Pearn, Kerry Speed, Trevor Rosenbaum, Matt Radford, Jon Besecker

---
Mid-Atlantic

Stiletta
Stiletta is a NYC-based, all-female sextet combining pop leads, dance beats and hip-hop choreography. In 2016, the ladies of Stiletta were crowned National Champions at the 32nd Annual National Harmony Sweepstakes A Cappella Festival, winning in every possible award category: First Place, Audience Favorite, Best Arrangement, and Best Original Song. This enormous accomplishment came on the tail end of having won First Place and Audience Favorite at the 2015 Mid-Atlantic and 2016 New York Harmony Sweepstakes competitions, as well as Best Vocal Percussion and Best Arrangement. These ladies have the moves, the grooves and even the shoes. So get pumped!

Members: Judy Minkoff, Haley Clair, Meg Lanzarone, Jaymee Frankel, Olivia Harding, Meghan Costa

---
Pacific Northwest

Straighter Road
Singing is one of the purest art forms. Nothing man made between the artist and the audience. Straighter Road was formed as a Gospel vocal group first, with a band back-up, and recently has ventured down the Acapella Road. The challenge of acapella sing is without edges and joined with the charge of spreading the Good News of the Gospel, keeps Straighter Road striving for excellence.

Members: Diane Trandum, Lynn Knight, Jerry Leith, Chris Nelson, Aliya Kunz, Mary Kunz, Kevin Kunz

---
Boston

Timepiece
Timepiece was formed on December 16, 2013—a chilly winter night—on a stairwell in Boston University's College of Arts and Sciences. In their first year alone, Timepiece has captured numerous accolades, including the 2014 Northeastern District Quartet Championship, as well as the privilege of representing the Northeastern District (NED) at the 2015 Barbershop Harmony Society International Open Quartet Contest in Pittsburgh, PA. Timepiece identifies as a "KIB-ber" (Keep-It-Barbershop) quartet, and, as such, primarily sings barbershop arrangements from the 20th century—they pay homage to the quartets and the chord-ringing from barbershop antiquity. On top of cherishing their own bright, brassy, ringing sound, the quartet loves getting lost within the power of the music they sing—a trait inspired in them by the last NED gold medalist quartet: Boston Common.

Members: Francesco Logozzo, Kadin-Seth Binkley, Travis Roy, Rodrigo Alvarez

---
Your Emcee for the Evening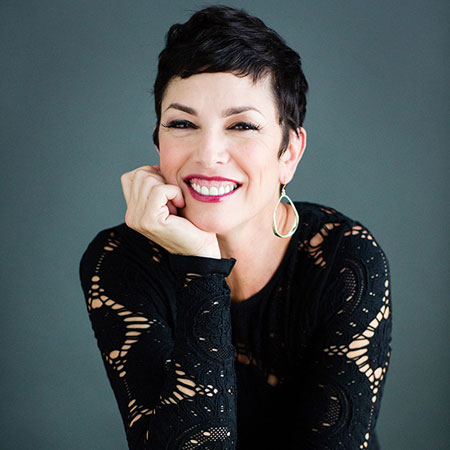 Angie Doctor
Angie Doctor, a studio singer and live performer who began her career in Chicago doing commercials, voice-overs and recording projects, and has been a part of the San Francisco Bay Area vocal music community since 1995. She is currently the Vocal Jazz Ensemble instructor at the California Jazz Conservatory in Berkeley, and busy creating new arrangements with Clockwork and getting back to singing live!

Angie is a songwriter and arranger, vocal coach and clinician for school music ensembles and solo singers, background singer for groups such as The Manhattans, Heatwave, Gene Chandler, Barbara Lewis, Billy Paul, and many others, studio singer and voice-over talent, is the soprano in the jazz vocal quartet Clockwork, and was in the wackiest of all a cappella groups, The Bobs, for the last 6 years of their 36 year run. In addition, she has been singer and soloist for music projects with Bobby McFerrin, Sufjan Stevens, Sweet Honey in the Rock, John Zorn, Meredith Monk, performing at venues that include Zellerbach in Berkeley, Jazz at Lincoln Center, Carnegie Hall, and the Philharmonie Berlin. Her vocal work can be heard on many recording projects, including as a featured soloist on the Grammy-nominated recording of Leonard Bernstein's "Mass" (Harmonia Mundi), Clockwork's "Every Voice Counts", The Bobs "Biographies".

Angie is also a founding member of the Grammy-nominated PM Singers and has brought her extensive experience in solo and small group harmony singing to workshops and festivals as a judge and clinician since 1996.
---
2015 Judges
Aaron Director

Aaron Director has been involved in a cappella music since the late 1980s and for the past two years has been fully immersed as founder and executive director of Acaville Radio, a nonprofit streaming radio station that plays contemporary a cappella around the clock. That role has enabled him to sit down with groups from The Persuasions to The Bobs, from the University of Oregon Divisi to the current international collegiate a cappella champion runners-up, the University of Chicago Voices In Your Head. As a singer, he has performed with opera companies and jazz combos, and lots in between. When his headphones aren't on, he spends time with his family just outside of Portland, Oregon.
---
Jesse Hamlin

Jesse Hamlin is an award-winning music writer and a respected veteran reporter of the the San Francisco entertainment scene. Hamlin has a regular column in the San Francisco Chronicle where he has worked as senior jazz critic and arts reporter for many years. He also contributes regularly to SF Arts magazine and to San Francisco Classical Voice, where he writes about jazz, Latin and classical music. His work has appeared in the New York Times, California magazine and in many other print and online publications.
---
Shiloh Hobel

Shiloh Hobel's musical background as a singer, songwriter and musician inspired her to pursue a career in both the business production management and artistic sides of the industry and dedicated her passions to arts and education.

For over two decades Shiloh has earned a reputation as a respected music industry studio production manager and singer, earning numerous gold and multi-platinum awards for her business and vocal work with world-class recording studios and multi Grammy award winning record producer, Narada Michael Walden and the famed Record Plant Recording Studios. Selected clientele list includes: Whitney Houston, Aretha Franklin, Mariah Carey, Lisa Fischer, Patti LaBelle, Barbra Streisand, Howard Hewett, Tevin Campbell, Shanice Wilson, George Benson, Journey, Heart, Starship, Rick James, Santana and Huey Lewis and the News and many others.
---
Craig Knudsen

In 1999, Craig Knudsen founded the talent agency, Knudsen Productions and it quickly became one of the most highly regarded US agencies representing vocal ensembles (both national and international). His agency's current roster features two recent Harmony Sweeps National Champions: Six Appeal (2012) – Grand Prize Winners of the 2018 A Cappella Moscow International Championship, and Women of the World (2014). Additional past and current representation includes the multi Grammy Award winning British a cappella legends, the Swingle Singers; the multi Grammy nominated British early music vocal ensemble, Stile Antico; the SF Bay Area's beloved women's vocal ensemble, KITKA; the legendary BOBS! (also Grammy nominated); The Choir of Clare College Cambridge; The Marian Consort; and ModernMedieval. For 11 years Craig also served as the music director of the Kaiser Permanente Educational Theatre Project. In 2014, Craig was the recipient of the Arts Northwest "Coyote Award", an award recognizing his "outstanding service to Arts Northwest and the western performing arts field".
---
Scott Mathews TikiTown Studio

Music Producer, Composer, Arranger, Song Doctor, Multi–instrumentalist & Tiki God. PRODUCED, RECORDED and/or PERFORMED WITH:- The Beach Boys * The Blind Boys of Alabama * David Bowie * Zac Brown * Jimmy Buffett * Johnny Cash * Rosanne Cash * Glen Campbell * Eric Clapton * Elvis Costello * Ry Cooder * Robert Cray * Dick Dale * Dave Edmunds * Roky Erickson * Jefferson Starship * Jerry Garcia * Billy Gibbons * Sammy Hagar * Herbie Hancock * John Hiatt * John Lee Hooker * Etta James * Mick Jagger * Booker T. Jones * Patti Labelle * Huey Lewis * Nick Lowe * Taj Mahal * The Mamas & Papas * Steve Miller * Eddie Money * Van Morrison * Aaron Neville * Roy Orbison * Van Dyke Parks * Steve Perry * The Pointer Sisters * Bonnie Raitt * Joey Ramone * Keith Richards * Todd Rundgren * Carlos Santana * Joe Satriani * Boz Scaggs * Ringo Starr * Barbra Streisand * Allen Toussaint * Trip Shakespeare (Semisonic) * The Tubes * Joe Walsh * Robin Williams * Carl Wilson * Brian Wilson * Bobby Womack * Stevie Ray Vaughn * Dwight Yoakam * Neil Young....
---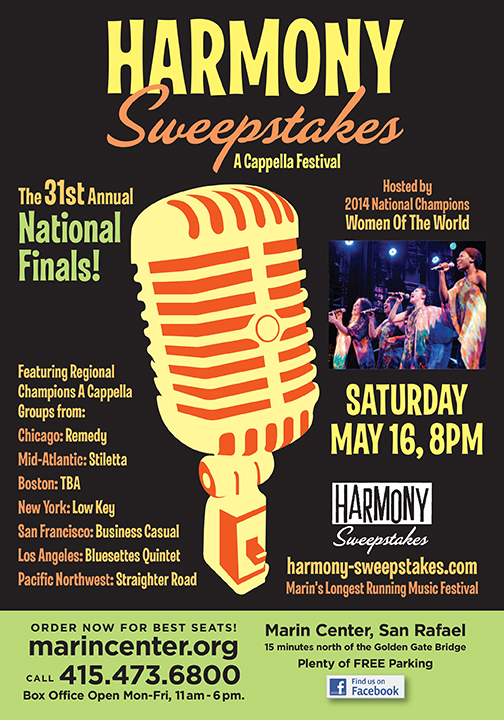 ---
---
Complete list of 2015 participants
---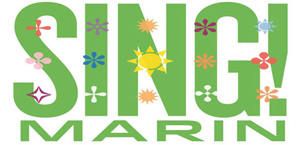 Tweet the Sweeps! #sweepsfinals
---
---
Stay Informed!
Keep in touch. Hear about our a cappella shows by subscribing to our e mail list.
We will only send you information about our events and will
absolutely never share or sell this email list to anybody else.
---
Interested in Performing?
We are always seeking groups who would like to participate in our events.
Groups of any style are welcome, but you must have between 3 and 12 members. We have a rule book which explains many of the details of the event, which you can see by clicking here. All groups must audition in order to compete. Generally this is done by sending a current tape and photo, although live auditions are sometimes arranged. The purpose of the audition is to make sure the group is appropriate for the Festival and to help the Director determine the performance order. If a group has competed previously, the audition process may be waived.
Please send music and photos to the regional director :