---
2003 Participating Groups
Boston

All About Buford
All About Buford is a pop-funk vocal band from Boston, New York City and Philadelphia who switch seamlessly between an a cappella format and an acoustic guitar format, delivering pure vocals, complex arrangements, and intricate harmonies. The rhythmic background of AAB is the complex vocal percussion (beatboxing) of Del Coy, who simultaneously does percussion AND bass. You might not believe the sound is being created vocally, but there are no drum tracks! Performing an eclectic mix of covers and originals, All About Buford has been described as both sexy AND sophisticated. They have performed steadily at venues large and small since their inception in 2000, and were the 2003 Boston Regional Harmony Sweepstakes champions (runner-up in 2002). All About Buford does a high-energy, surprising show that gets an audience involved.

Listen to: Summertime | Listen to: My Funny Valentine

Members: Amy Malkoff, Shah Salmi, Taunia Soderquist, Wes Carroll

---
New York

Cadence
Four men. Four microphones. No instruments. This is the formula for Canada's celebrated vocal band, Cadence.

Combining the lyricism of Stan Getz, the sophisticated harmonies of the Count Basie Big Band and the devil-may-care attitude of Louis Prima, this fabulous foursome has been entertaining audiences worldwide for over a decade with their innovative jazz arrangements, genre-hopping covers and eclectic originals. With an infectious energy and a good measure of wild stage antics, this cool cat rat pack of musical misfits is guaranteed to leave you shouting out for more.

>Wherever they are performing, incredulous audiences are left raving about Cadence's instrumental imitations, vocal acrobatics, and charismatic stage presence.

Listen to: Straighten Up And Fly Right | Listen to: Tempted

Members: Carl Berger, Keven Fox, Ross Lynde, Dylan Bell

---
Rocky Mountain

Groove Society
Groove Society, formed by Bianca Herbert & Joe Herbert, is an award winning vocal jazz sextet that is among the top rising stars on the world a cappella scene. In 2006, the group was named "Vocal Group of the Year" by the JPF International Music Awards, as well as being honored for "Best A Cappella Album", and "Best A Cappella Song". And in 2007, Groove Society received the prestigious "IAJE Award for Outstanding Service to Jazz Education" at the International Association for Jazz Education convention in New York City.

With the release of their critically acclaimed debut CD, Groove Society is receiving airplay on major-market jazz and NPR stations from coast to coast and around the world. They have appeared at international jazz festivals across the Mainland U.S., Hawaii, and Canada, sharing the billing with, and/or opening for top artists including Bonnie Raitt, Herbie Hancock, Bobby McFerrin, The Neville Brothers, Eddie Palmieri, Paquito D'Rivera, Freddy Cole, Patty Austin, The Rippingtons, Bobby Hutcherson, Jimmy Heath, The Dirty Dozen Brass Band, Dr. John, The Bad Plus, Paul Taylor, Nelson Rangell, Soulive, Styx, and many more!

Listen to: Listen To The Music | Listen to: You're No Good

Members: Jeremy Ruff, Cameron Chinatti, Joe Herbert, Damion Massey, Bianca Herbert, Dave Sheehan

---
Mid-Atlantic

The Idea of North
The Idea of North defies categorisation. As a quartet of musicians, their voices are their instruments: soprano, alto, tenor and bass, with a bit of vocal percussion thrown in. Their sound and style is distinct, yet they cross many musical genres: jazz, pop, folk, gospel, even comedy.

Their arrangements are extraordinary. They take songs you know and songs you don't and create songs you'll love. But it's not just about the music:

"A pitch-perfect ensemble negotiating complex modulations with ease, constant seamless transition between lead and accompaniment parts, and the whole thing strung together by low-key, humorous conversational patter..." The Courier-Mail

Listen to: When She Loved Me | Listen to: Mas Que Nada

Members: Naomi Crellin, Nick Begbie, Andrew Piper, Trish Delaney-Brown

---
Bay Area

Moosebutter
Moosebutter is a four-man comedy a cappella group. They have won awards from the Contemporary A Cappella Society(Best Comedy Song, 2004), The Harmony Sweepstakes (2003 International Finals runners-up), had their music included on compilation albums (Doctor Demento Basement Tapes 2005, Sing II 2005) and played live shows in front of audiences around the United States. Their tight harmony and eclectic humor have charmed audiences through two albums and countless live performances.

To handle all the performance requests they receive, moosebutter has several casts of performers. They perform with three, four, or five singers, depending on the show, and have done just about every kind of show you can imagine (Punk rock show? Check. National television? Check. Wedding reception? Check.).

Listen to: Psycho: The Musical | Listen to: Star Wars

Members: Glen Sawyer, Weston Wride, Chris Harris, Tim Y. Jones

---
Chicago

Nightwatch
Nightwatch was formed in December of 1998 as a result of a lost bet, or at least it seems that way sometimes. Matt (a fireman Ò ask him to show you his Dalmatian), Paul (international secret agent/sock garter model), Dan (the new voice behind that AFLAC duck) and Scott (not sure what he's doing this week) have been verbally berating each other ever since meeting in Greendale WI's Midwest Vocal Express, also known as the 2002 5th Place Bronze Medallist Barbershop Chorus. Their consistent refusal to sing any song seriously actually paid off in August of 2000, as they were crowned the Buckeye Invitational Funny Bone Comedy Quartet Champions after performing their now infamous (this means "more than famous", right?) Diner Set in front of tens of people in Columbus OH. Their latest achievement occurred in April of 2001, when they duped an esteemed judging panel just enough to capture the Land OÌLakes Division I Quartet Championship. No matter what the venue, you can expect high-quality singing and a wide array of musical styles from this group. What you can't expect is for them to go to bed early and to have serious conversations with each other, or anyone else for that matter.

Listen to: Truck Drivin' Man | Listen to: Yes Sir, That's My Baby

Members: Scott Hettig, Scott Hettig, Matt Martin, Dan Naumann

---
Pacific Northwest

Second Chance
Second Chance was formed in June of 2001 in Pendleton, Oregon. The group originally consisted of four members, but later added a fifth, bringing in vocal percussion. The membership of the group changed continually in a persistent search for the right combination of voices to produce the best sound. The group went through some more personnel changes during the 2001-2002 school year before arriving at the group you will hear tonight. In addition to local performances, Second Chance has performed in San Francisco, Hawaii, and all over the northwestern United States. They attended the West Coast Summit, an A Cappella conference in San Francisco, and are scheduled to debut there this fall. Second Chance has become one of the northwest's fastest growing a cappella groups.

Listen to: Sand Down My Pants | Listen to: Go Tell It On The Mountain

Members: Jeremy Miller, Chris Moore, Kevin Tesch, Mike Telfer, Micah Barton

---
Los Angeles

Undivided Musical Group
With ten years of musical career, four albums, a Latin Grammy nomination, six CARA nominations and two awards this year 2010 for best religious album and best song of religion, among other numerous awards, combined with thousands of records sold worldwide, the charismatic and cheerful style Undivided continues to conquer hearts in the U.S. and Latin America.

Undivided is a vocal group made up of six young people who play music a cappella style. Breaking the language barrier, playing their songs in Spanish, English and Portuguese. The group enjoys a variety of musical influences such as gospel, R & B, Jazz, Pop, Reggae, Rock, Salsa, Merengue and other Latin fusions are achieved by the skill and facility to play music with their voices.

These young people are not satisfied with what they have achieved, but are always looking for innovative and different ways to reinvent his style within the genre a cappella, a feature that allowed you to excel as one of the best vocal groups in the world. These young people have a musical talent that not only captures the ear with modern harmonies and musical arrangements, but they combine their voices with the visual aspect to provide a show without boundaries.

Listen to: Amarte Mas | Listen to: Mission Impossible Theme

Members: Ruben Aponte, David Cortes, Hector Sanchez, Greg Gordon, Richard Aponte, Mel Ramirez

---
2003 Judges
Robin Cohn

President of City Hall Records. City Hall began in Robin's San Francisco garage in 1973, expanding steadily to become the leading national independent wholesale distributor of hundreds of specialty labels, both domestic and international. From blues, jazz, urban, nostalgia, world, and yes, a cappella - including artists such as the Swingle Singers, the Bobs and SoVoSo - City Hall has built its success and reputation through supporting independent music.
---
Richard Bob Greene

Richard Bob Greene is an award-winning composer, arranger, singer, writer and producer. As the co-founder and creator of the nu-wave a Cappella super group The Bobs, Greene fractured and reconstructed the rules for popular music. He was nominated for a Grammy for his and Gunnar Madsen's a Cappella arrangement of the Beatles "Helter Skelter". As a composer and songwriter/librettist, Greene has received commissions from Lincoln Center, the Los Angeles Theater Center, the Minnesota Opera, Oberlin Dance Collective, ISO Dance Theater, National Public Radio and many others.

He has written music for the feature films "Breaking the Rules" "For Better or Worse" and "Man in the Moon" (the Andy Kaufman bio-pic). He was one of the vocal arrangers for the 1995 Emmy Awards starring Jason Alexander. He has recently turned to producing for other a cappella groups and in the past year has done CDs for "Throat Culture," "Toxic Audio" and "Da Vinci's Notebook." His most recent credit is as directorand host of the A Cappella Foundation's "Arranging For Vocal Groups" video.
---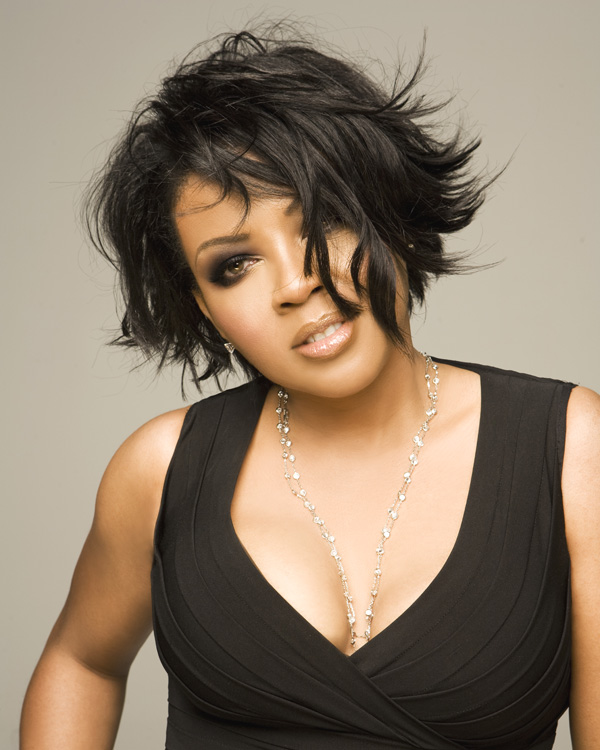 Maxine Jones


Maxine Jones is an American singer–songwriter, and actress. Jones is best known as a founding member of the R&B/Pop vocal group En Vogue, one of the world's best-selling girl groups of all time. The R&B quartet redefined the girl group for the '90's. Their first CD, "Born to Sing", featured three number one R&B hits. The follow up, "Funky Divas", contained the hugely popular and still memorable "My Lovin' (Never Gonna Get It)", selling three million copies

Throughout a career spanning 25 years, Jones has sold over 20 million records with En Vogue. Jones has recorded four albums with En Vogue. Her work has earned her several awards and nominations, including 5 Grammy nominations, two American Music Awards, a Billboard Music Award, four MTV Video Music Awards, and four Soul Train Music Awards.





/
---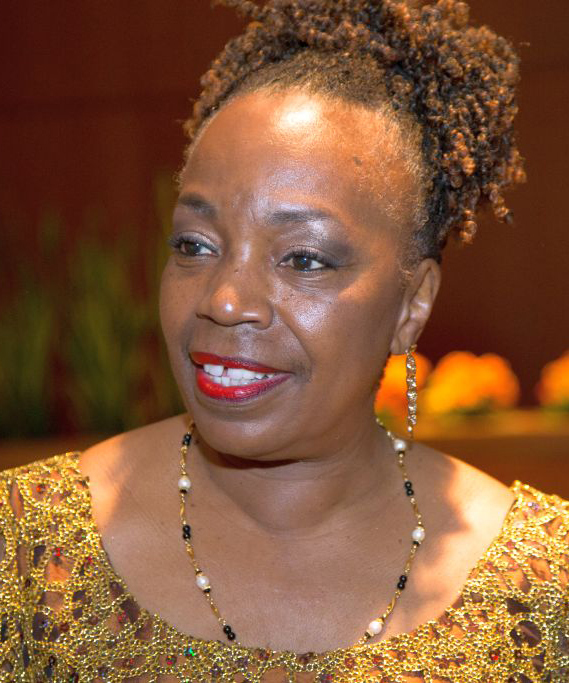 Louise Robinson


Louise Robinson, a native New Yorker, studied concert bass for six years and attended the High School of Music and Art. A graduate of Howard University with a BFA, her professional career began at Washington, D.C.'s Arena Stage. Louise accepted Robert Hooks' invitation to become a member of the new, D.C. Black Repertory Company Acting Ensemble. It was out of this theatre company that Louise, along with Carol Maillard. Bernice Johnson Reagon, and Mie, formed the a cappella quartet, Sweet Honey In The Rock.

Louise's colorful career has taken her up many paths, including performances, both on and off-Broadway, and in film and studio recording. She has also worn the producer's hat as she, along with Maillard and Smokey Ronald Stevens, produced A Sho Nuff Variety Revue, a series of performances showcasing some of New York's finest talent, including Adolph Casear, Sandra Reeves Phillips, and legendary tap dancers Gregory Hines, Avon Long, and Joe Attles.

Louise was the founding director of the Bay Area a cappella quintet, Street Sounds, taking their music around the country and the world for 14 years. Louise returned to Sweet Honey In The Rock in 2004, and combines her experience in theatre and music to offer a workshop that explores the creative freedom in us all.
---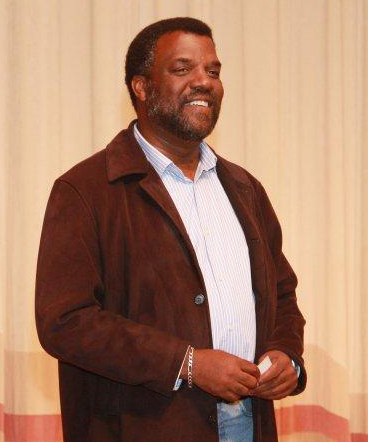 Merl Saunders Jr.

NARAS
Merl Saunders Jr.- San Francisco Chapter Executive Director, NARAS (National Academy of Recording Arts and Sciences)- began performing with the San Francisco Youth Symphony and grew up in the heart of the San Francisco music scene, hanging with such musical families as the Grateful Dead, Creedence Clearwater Revival and Saul Zaentz's Fantasy Records. He learned the business and production end of the industry working with such diverse artists as Michael Jackson, Frank Zappa, David Crosby and Robert Cray. Saunders' career led him to Marketing Director for Gibson Guitars and Dean Markley Strings, where he arranged benefits for many philanthropic causes. He currently sits on the Board of Directors for Music in Schools Today, Taylor Family Foundation (pediatric AIDS).
---
---
Complete list of 2003 participants
---
---
Interested in Performing?
We are always seeking groups who would like to participate in our events.
Groups of any style are welcome, but you must have between 3 and 12 members. We have a rule book which explains many of the details of the event, which you can see by clicking here. All groups must audition in order to compete. Generally this is done by sending a current tape and photo, although live auditions are sometimes arranged. The purpose of the audition is to make sure the group is appropriate for the Festival and to help the Director determine the performance order. If a group has competed previously, the audition process may be waived.
Please send music and photos to the regional director :