Ayumi Ueda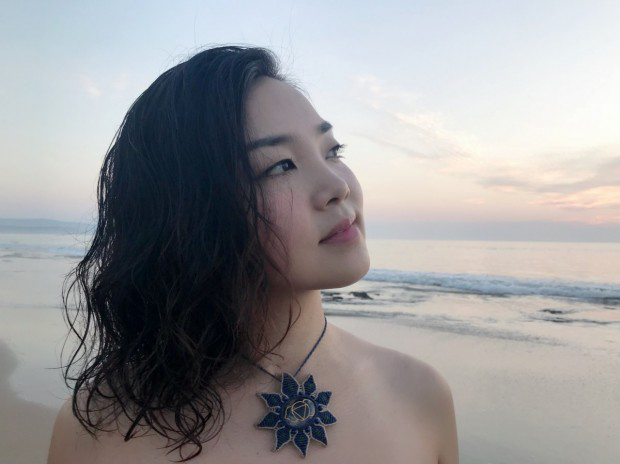 Born and raised in Tokyo, Ayumi Ueda started singing with her father at the age of four. Influenced by myriad genres of music such as folk, country, and ethnic music from all over the world, at age 14 she decided to pursue a career in music after winning first prize on NHK-TV's popular Japanese program, "Nodojiman Singer Competition."

Ayumi's notable performances include appearances at the Shibuya Flower Project for the 2004 Earth Day Tokyo event, the Aichi Expo "Love the Earth" Citizens' project with Yujin Kitagawa from well-known Japanese pop group Yuzu, and the Hibaku Piano Peace concert with famous Japanese singer Shinji Harada at the United Nations Church Center (NY).

Continuing to evolve, in 2001 Ayumi spent a month in Australia as a junior diplomat, understanding aboriginal culture and music. In January 2007, she enrolled in Berklee College of Music (Boston, USA) with a scholarship from Berklee's North American World Scholarship Tour.

Her performances after entering Berklee were numerous both on and off campus. She represented Japan at the 2008 International Folk Festival and received an enthusiastic response to her fusion of crystal singing bowls and traditional Japanese music. Later that year, she performed at a summer concert held at Carnegie Hall, New York.

In 2008 Ayumi founded the international vocal group Women of the World. Through their music, women from four continents promote peace and foster unity. Women of the World has performed extensively in and around Boston and the American Northeast, and has participated in such events as the "Hope For Haiti" fundraiser organized by George Clooney, and the United Nations Day ceremony at the Massachusetts State House in 2010. Notably, in March 2011 Women of the World held a concert featuring their own music in Carnegie Hall.

Ayumi graduated from Berklee College of Music in May 2010 with a degree in Professional Music. Her coursework at Berklee emphasized performance, world music research, and music therapy. She was awarded the college's first Walter W. Harp Liberal Arts Music and Society Award.

Ayumi's work with crystal singing bowls has lead to diverse experiences, from practicing individualized sound healing treatments to performing for thousands of people in Boston's Symphony Hall, exhibiting exciting cultural music at the Japanese Consulate to creating therapeutic and relaxing environments at Children's Hospital Boston and SPA Intercontinental Hotel.

As a solo artist, leader of Women of the World, and a sound and Reiki Healer, Ayumi works in both the USA and Japan as a multi-talented spiritual artist.
---
Harmony Sweepstakes National Champions
Harmony Sweepstakes National Finals Audience Favorite
Boston Harmony Sweepstakes Champions
Boston Harmony Sweepstakes Audience Favorite

---