---
2017 Participating Groups
Bay Area

Business Casual
Business Casual is an a cappella band based out of the San Francisco Bay Area. Combining elements of pop, jazz, and other genres, this young all-vocal group puts a fresh spin on vintage chart toppers and today's hits. Winners of the National Harmony Sweepstakes a cappella competition in 2018, Business Casual has performed at weddings, corporate events, and live public shows throughout the Bay Area since 2012.

Members: Roshun Alur, Jacob Chamoun, Michael Wang, Cassie Greene, Leslie Baker

---
New York

CONNECT
CONNECT is an award-winning professional a cappella group located in the Greater Hartford area of Connecticut. They are a mixed group of singers who wanted to continue sharing their love of music after attending school together at Central Connecticut State University. They combine lush harmonies, pure emotion, and clean riffs with a distinctly modern edge to bring you the sound of CONNECT.

Members: Michael Brown, Kimberly Duncan, Brian Jacobs, Marcella Jalbert, Kaylah Smith, Lucian Varela, Matt Weisher, Giselle Ziegler, Kevin Walsh

---
Boston

Fireside Quartet
We are four good friends who love to sing four-part barbershop harmony. We were thrilled to be the 2017 Boston Regional Champions of the Harmony Sweepstakes A Cappella Festival, where we also won the Audience Favorite award and our lead David Adams also won the Best Male Soloist award. Fireside is a registered quartet of the Barbershop Harmony Society, and we participate in the Patriot Division and Northeastern District conventions and contests. We also perform at public and private venues, including corporate events, birthday parties, barbershop chapter shows, minor league baseball games, and senior living communities.

Members: Jesse Heines, David Adams, Manoj Padki, Daniel Schwartz

---
Mid-Atlantic

Lustre
Lustre is a lovely award winning quartet out of the Baltimore area. Lustre's musical adventures began in 2005, and what a journey it has been! Kate, Lori, Lori, and Jenny met through Harbor City Music Company Show Chorus, and have been ringing chords together ever since. They have wowed their audiences at performances and contests around the country, from shows in Maryland, DC, and Pennsylvania to international competitions in Houston and Denver. You may even have seen them singing at a Baltimore Orioles game or two! Lustre is proud to be the 2013 Sweet Adeline's International 7th Place Quartet Finalist.

Members: Kate Morrical, Lori Crouter, Lori Dreyer, Jenny Harris

---
Pacific Northwest

Renegade Quartet
Renegade is a brand new quartet based in the Seattle area. Between us we have two and a half music degrees, two teaching certificates, three cats, two goldfish, a hedgehog, and over 100 years of musical experience. Singing in the barbershop style brought us wacky, driven, goofball girls together. Our members are: Rachel Murphy (tenor), Alena Hemingway (lead), Holly Davis (baritone), and Bethany Frerichs (bass). We hope that singing new and diverse music, getting great coaching in many styles, and performing at amazing events like this one will inspire our audiences, and keep us together.

Members: Rachel Murphy, Alena Hemingway, Holly Davis, Bethany Frerichs

---
Chicago

The Sound Exchange
From soulful ballads, to blistering rock anthems, from jazz standards to chart-topping singles, The Sound Exchange does it all. Based out of the Twin Cities, this group brings dazzling harmonies and wisecracking audience interaction to every show and do it with it with joy and humor. Get ready for the hijinks and harmony of...The Sound Exchange.

Members: Alicia Renée, Nick Bailey, Eric Buegler, Caleb Lee, Paul Donnelly

---
Los Angeles

Top Shelf Vocal
Formed in 2011, Top Shelf Vocal is a semi-professional a cappella group based in Los Angeles, California. We are young men and women from all different career fields brought together by a love for vocal music and performance. While we perform regularly around the Greater Los Angeles Area, Top Shelf continues to develop a diverse repertoire of a cappella and accompanied songs with a modern twist.

Members: Anthony Galang, Jose Nebres, Natasha Laraway, Jeremy Matticks, Angela Huang, Grayson Villanueva, Aubrey Buchanan, Lindsay Zana, Kim Nguyen

---
Your Emcee for the Evening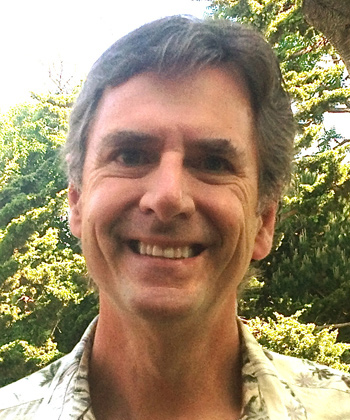 Craig is best known in the a cappella world for his 18 years of touring as a Singer / Composer / Arranger with the EDLOS a cappella quartet (the 1989 Harmony Sweepstakes National Champions). A graduate of the Oberlin Conservatory of Music (vocal performance), Craig's performance credits span a wide variety of musical styles and performance mediums. As an opera and classical singer, he has performed leading roles with Pocket Opera, Mendocino Music Festival Opera, West Bay Opera, Berkeley Opera, Las Vegas Opera, Pacific Repertory Opera and the Austin Opera in Austin, TX, and, in addition, Craig has performed as a member of the San Francisco Opera Chorus and also Musica Sacra, the resident chorus at Lincoln Center in NYC. Craig originally came to the SF Bay Area in 1982 to join the San Francisco Mime Troupe as a sax player/music director/composer/actor, and toured extensively with the Troupe in the U.S. and Canada. Before joining the Mime Troupe, Craig was the sax player with the R&B Hall of Fame artist, the Marcia Ball Band (Austin, TX).

In 1999, Craig Knudsen founded the talent agency, Knudsen Productions, LLC. With a focus on exceptional vocal talent, Craig quickly established Knudsen Productions as one of the most highly regarded US agencies representing vocal ensembles (both national and international). His agency's current representation of vocal ensembles features two recent Harmony Sweeps National Champions: Women of the World (2014) and Six Appeal (2012). Additional past and current representation includes the legendary BOBS! (Grammy nominated); the multi Grammy Award winning British a cappella legends, the Swingle Singers; the multi Grammy nominated British early music vocal ensemble, Stile Antico; the SF Bay Area's beloved women's vocal ensemble, KITKA; and Decca recording artist, VOCES8. For 11 years Craig also served as the music director of the Kaiser Permanente Educational Theatre Project. In 2014, Craig was the recipient of the Arts Northwest "Coyote Award", an award recognizing his "outstanding service to Arts Northwest and the western performing arts field".
---
2017 Judges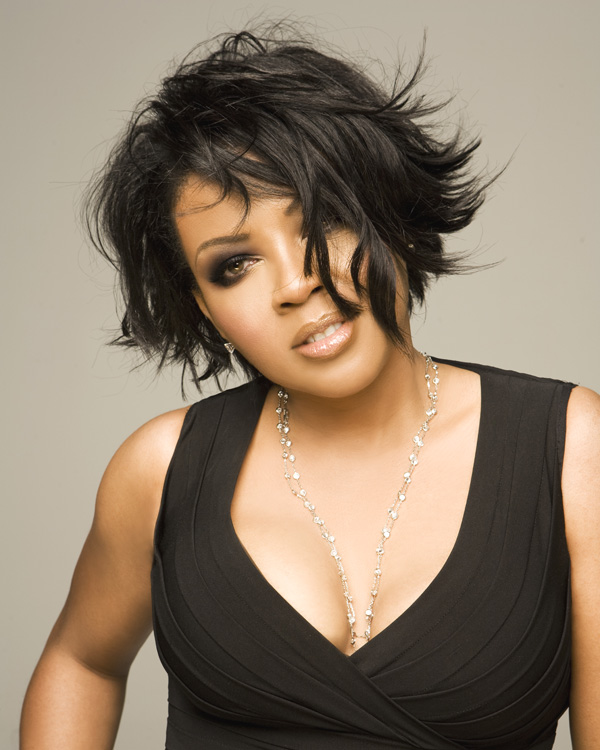 Maxine Jones


Maxine Jones is an American singer–songwriter, and actress. Jones is best known as a founding member of the R&B/Pop vocal group En Vogue, one of the world's best-selling girl groups of all time. The R&B quartet redefined the girl group for the '90's. Their first CD, "Born to Sing", featured three number one R&B hits. The follow up, "Funky Divas", contained the hugely popular and still memorable "My Lovin' (Never Gonna Get It)", selling three million copies

Throughout a career spanning 25 years, Jones has sold over 20 million records with En Vogue. Jones has recorded four albums with En Vogue. Her work has earned her several awards and nominations, including 5 Grammy nominations, two American Music Awards, a Billboard Music Award, four MTV Video Music Awards, and four Soul Train Music Awards.





/
---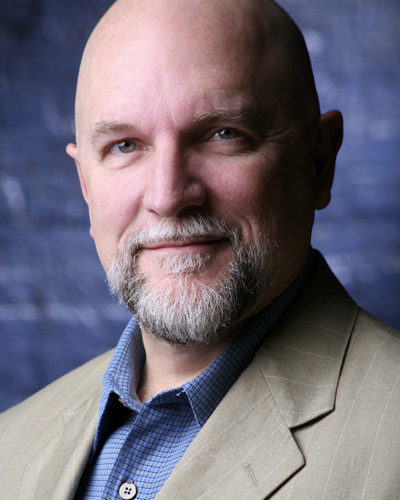 Tim Seelig

San Francisco Gay Mens Chorus
Tim Seelig is conductor, singer, teacher and motivational speaker. In addition to Artistic Director of the San Francisco Gay Men's Chorus, he continues a busy guest-conducting schedule throughout the U.S. and across the globe. He is Conductor Emeritus of the Turtle Creek Chorale, which he conducted for 20 years, co-founded The Women's Chorus of Dallas and taught on the faculty at Southern Methodist University.

Dr. Seelig holds four degrees, including the Doctor of Musical Arts and the Diploma from the Mozarteum in Salzburg, Austria. He has authored seven books and DVDs on choral technique including best-sellers The Perfect Blend, and The Perfect Rehearsal as well as The Perfect Choral Workbook, Quick Choral Fixes, The Music Within and the brand new Language of Music.

His recordings have been on Billboard Top Ten and iTunes Top Ten classical charts. The PBS documentary about the TCC received the national Emmy award for best documentary. Dr. Seelig has conducted around the world and regularly at Carnegie Hall for the last 25 years, as well as Lincoln Center and the Southbank Centre in London.
---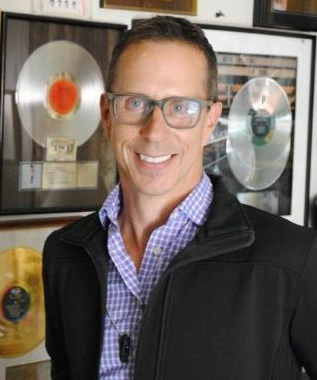 Scott Mathews

TikiTown Studio
Music Producer, Composer, Arranger, Song Doctor, Multi–instrumentalist & Tiki God. PRODUCED, RECORDED and/or PERFORMED WITH:- The Beach Boys * The Blind Boys of Alabama * David Bowie * Zac Brown * Jimmy Buffett * Johnny Cash * Rosanne Cash * Glen Campbell * Eric Clapton * Elvis Costello * Ry Cooder * Robert Cray * Dick Dale * Dave Edmunds * Roky Erickson * Jefferson Starship * Jerry Garcia * Billy Gibbons * Sammy Hagar * Herbie Hancock * John Hiatt * John Lee Hooker * Etta James * Mick Jagger * Booker T. Jones * Patti Labelle * Huey Lewis * Nick Lowe * Taj Mahal * The Mamas & Papas * Steve Miller * Eddie Money * Van Morrison * Aaron Neville * Roy Orbison * Van Dyke Parks * Steve Perry * The Pointer Sisters * Bonnie Raitt * Joey Ramone * Keith Richards * Todd Rundgren * Carlos Santana * Joe Satriani * Boz Scaggs * Ringo Starr * Barbra Streisand * Allen Toussaint * Trip Shakespeare (Semisonic) * The Tubes * Joe Walsh * Robin Williams * Carl Wilson * Brian Wilson * Bobby Womack * Stevie Ray Vaughn * Dwight Yoakam * Neil Young....
---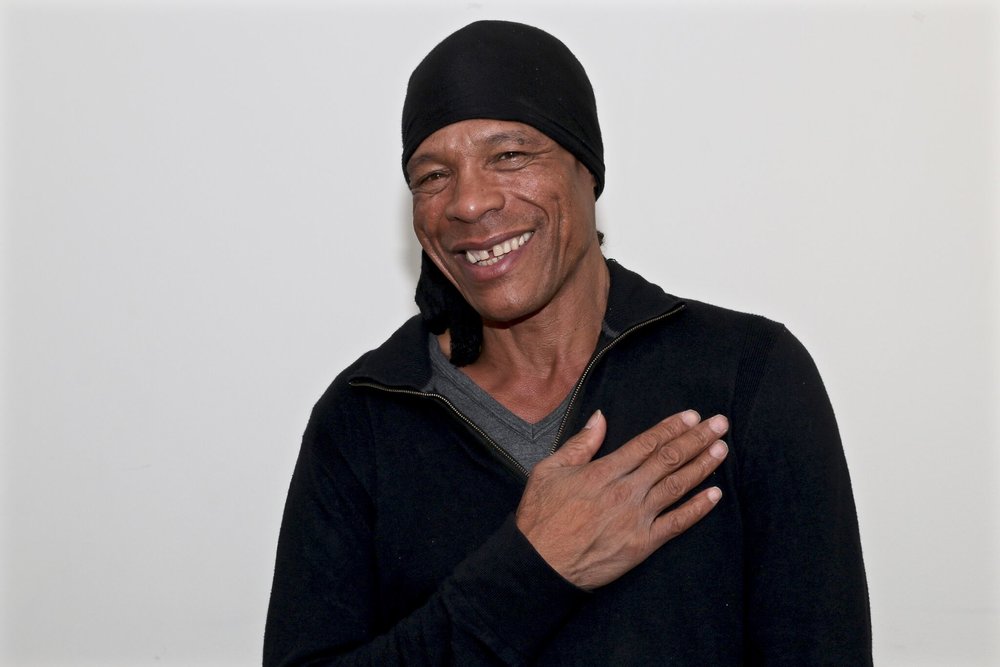 Raz Kennedy


In the realms of vocal performance and singing instruction, Raz Kennedy has created a legacy for over 40 years that rivals the music industry's finest. Acknowledged as "the premiere vocal coach in the Bay Area" by Narada Michael Walden (multi-platinum Grammy and Emmy winning producer and musician)his eclectic performance credits include serving as a founding member of the internationally acclaimed Bobby McFerrin's Voicestra and performing as a background vocalist on recordings for many legendary artists, including Whitney Houston and Al Jarreau, as well as on stage for Sting, Rebeca Mauleon, and Mickey Hart.

His depth of knowledge and expertise has positioned Raz to instruct a diverse roster of musical luminaries, from members of Metallica, to Adam Duritz of Counting Crows, Hilary Duff, Davey Havok of AFI, members of Los Tigres Del Norte, Tiffany Austin, the late Clarence Clemons from Bruce Springsteen's E Street Band, and many more.
---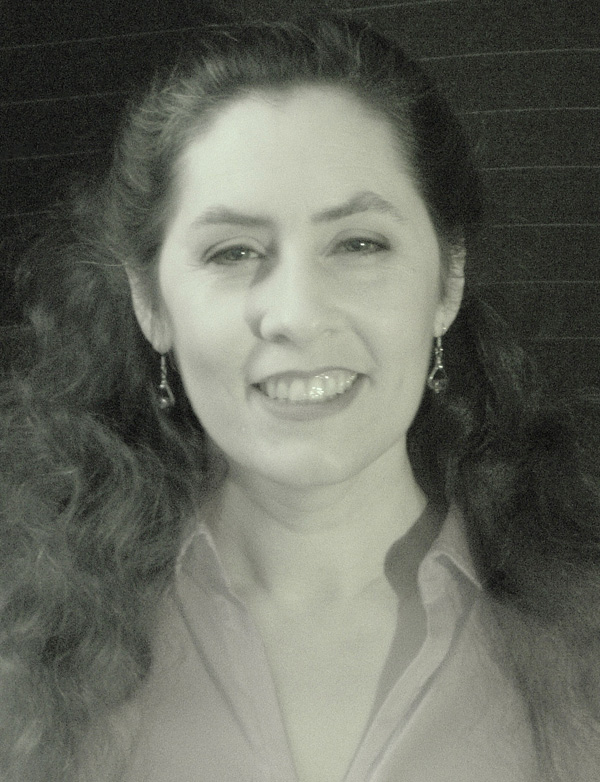 Tina Harrington


Tina Harrington, a second-generation Oakland native, is deeply involved in the Bay Area music community. She obtained her BA in music from UC Berkeley. She is Artistic Director of the Distaff Singers, Assistant Director and member of the San Francisco Choral Artists, and has conducted the Berkeley Section Club, the Oakland Youth Chorus Alumni Singers, and the Berkeley Broadway Singers. As Choral Director at College Preparatory School in Oakland, Tina directs and arranges for multiple A Cappella groups and choruses, and provides vocal direction for the musicals. But it doesn't stop there! Tina is a soloist and section leader at Piedmont Community Church, and is a sought-after event performer and vocal coach, and has been fortunate to perform with the disparate likes of Wendell Brooks, Cheryl Keller, and Pete Seeger.

Tina began her involvement with choral music and A Cappella as a teenaged member of the Oakland Youth Chorus. In 1990, she returned to OYC as assistant to Elizabeth Seja Min working exclusively with Vocal Motion, and went on to become assistant conductor to Trente Morant. Her choral students included Goapele, LaToya London, Valerie Troutt, and Solas Lalgee, who all have gone on to successful musical careers. She has collaborated with the likes of Jacqui Hairston, Melanie DeMore, Linda Tillery, Bryan Dyer, and Victoria Theodore.
---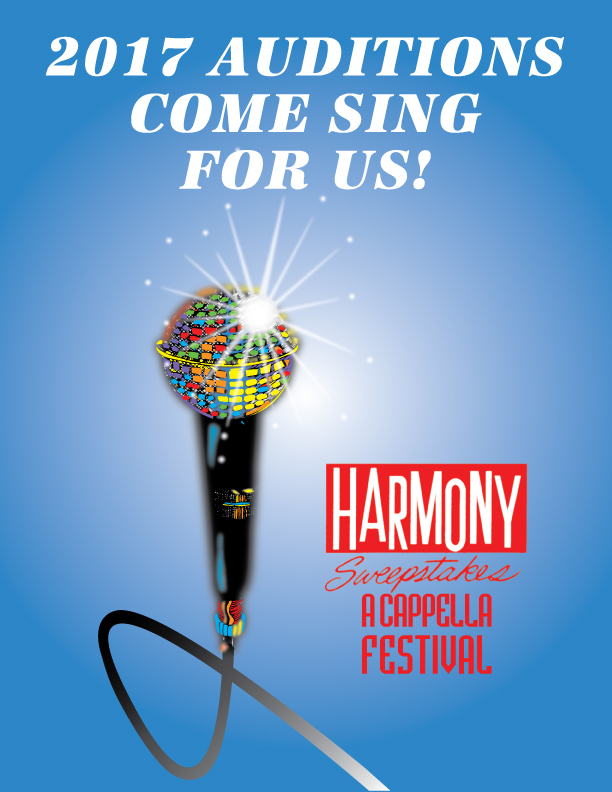 ---
| | |
| --- | --- |
| | Join us after the show for drinks and food (and likely more singing) |
---
---
Complete list of 2017 participants
---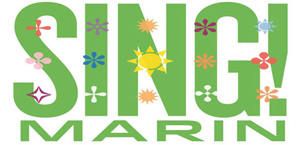 Tweet the Sweeps! #harmonysweeps
---
---
Stay Informed!
Keep in touch. Hear about our a cappella shows by subscribing to our e mail list.
We will only send you information about our events and will
absolutely never share or sell this email list to anybody else.
---
Interested in Performing?
We are always seeking groups who would like to participate in our events.
Groups of any style are welcome, but you must have between 3 and 12 members. We have a rule book which explains many of the details of the event, which you can see by clicking here. All groups must audition in order to compete. Generally this is done by sending a current tape and photo, although live auditions are sometimes arranged. The purpose of the audition is to make sure the group is appropriate for the Festival and to help the Director determine the performance order. If a group has competed previously, the audition process may be waived.
Please send music and photos to the regional director :