---
2022 Participating Groups
New York

Highline Vocal Jazz
Highline is comprised of five best buddies who love to sing! Our vocal jazz quintet was founded in December 2017 and we have since been creating music videos and performing at events like the 2018 CT ACDA Fall Conference. We are committed to continuing the vocal jazz tradition established by groups like Manhattan Transfer, Take 6, The Real Group, and New York Voices. We believe in modernizing the art form these artists championed and making it fun and accessible for all audiences.

At the center of our philosophy is education of the next generation of singers through workshops and masterclasses in jazz singing and arranging. We believe that the world would be a better place if everyone would sing together!

Members: Mark Farnum, Emily Gaggiano, Jared Graveley, Nick Gorden, Alyssa Venora

---
Chicago

Minor Mischief
Though the quintet itself is new, all of its musicians have been singing together for almost ten years, beginning their musical journeys together within the Vocal Jazz ensembles at the University of Minnesota, Duluth. With UMD Vocal Jazz, they have performed in over 50 concerts together, including most prominently as an opening act at the legendary Apollo Theater in New York, and in St. Mary's Cathedral in Limerick, Ireland.

Members: Anna Torgerson - Soprano, Christina Case - Alto, Ricky Pierce - Tenor, Nate Ringdal - Bass, Luke Ericksen - VP

---
Bay Area

Side Note
Hip. Imaginative. Fun. Fresh. Funky Fresh. Side Note is a group of seven twentysomethings, from wildly different musical backgrounds, who draw draw their diversity to create an all-new sound. It's contemporary a cappella - pushed to the limits of pop, R&B, funk, rock, musical theater and jazz. Get ready for some buzzin' beats, rockin' riffs and hot harmonies as Side Note delivers a show unlike nearly anything else in vocal music!

Members: Katie Ponce, Reina Galhea, Priya Vijaykumar, Alex Briner, Juan Carlos Martinez, Roi Matalon, Ben Cachapero, Jefferson Lam, David Galhea, Richman Neumann

---
Mid-Atlantic

Up All Night Quartet
Up All Night Quartet is based in the DC area. While barbershop is the main style of music that they sing, they enjoy singing a wide variety of songs and genres. Up All Night enjoys having fun and spending time together outside of rehearsal with good food and good wine. They have represented Sweet Adelines Heart of the Blue Ridge Region 14 at International Competition for the past three years, and have competed in the National Finals for the Harmony Sweepstakes, placing 3rd in 2018. They have been singing and competing together for just over three years, enjoying the ride!

Members: Sara Duffy , Kristen Thomas, Allison Lynskey, Heidi Wilson

---
Pacific Northwest

Verdant
Verdant is a 6-member semi-professional a cappella group located in Eugene, Oregon, which was first established in 2016 under the direction of Cameron Graham-Mask.

Verdant brings together the unique musical stylings of each member to shape dynamic, compelling arrangements of songs from a variety of genres, including Top-40, indie rock, film soundtracks, and more.

Members: Cameron Graham-Mask, Taylor Siebert, Chad Lowe, David Fowler, Richard Liebing, Katie Hammond

---
2022 Judges
Phil Debar

Phil hosts a vocal harmonies radio show, The Human Voice Show, Wednesday nights 8-10 pm on KRCB 104.9 FM, Santa Rosa/Napa/Marin, and online at www.krcb.org featuring vocal groups, with the accent on a cappella ensembles of many styles and eras.

He served as a Barbershop Harmony Society contest judge (Singing Category) from 1993-2013. He started in a cappella with the Stanford Mendicants (director, '77-78), subbed in Chanticleer in '84, earned 3 Down Beat Magazine jazz "dee-bee" awards in the Foothill College Fanfairs ('86-8), and has sung in five NorCal champion barbershop quartets.

He's hosted local a cappella radio shows on KRCB Santa Rosa ('95-present) and KKUP Cupertino ('85-2021); and was co-founder (with Deke Sharon and Buddy Saleman) and host of CASA's "A Cappella Radio International" from 1996-2002. He also hosted the week-long video-webcasts of the BHS International Contests from 2000-06).

Phil directed the Marin Chorus of the Golden Gate from 2007-18, and the Santa Rosa Redwood Chordsmen for many years. This is his sixth appearance on the Harmony Sweepstakes panel.
---
Bill Hare Bill Hare Productions

Bill Hare has been a full-time recording engineer/producer for 35 years, and is recognized as a pioneer in bringing pop/rock production techniques to recorded contemporary a cappella.

Over the decades, Bill has recorded and/or mixed acclaimed albums for some of the best-known Contemporary A Cappella groups around the globe - from The Swingle Singers to The King's Singers in the UK, Basix to Vocal Line in Denmark, Italy's Cluster, The Ghost Files, Alti & Bassi and Maybe6ix, German supergroups Wise Guys, Amarcord and Maybebop to name just a few, as well as artists from dozens of other countries from Australia to Zimbabwe.

Of course, at the same time he also covered the USA from his home base in California, working with top American acts including The House Jacks, m-pact, Pentatonix, Peter Hollens, Street Corner Symphony, NoTa, Duwende, The Backbeats, Brian Wilson/The Beach Boys as well as working on the hit NBC Television show The Sing- Off.

Bill's story was also told in the original book version of Pitch Perfect, from which the popular movies were adapted. Bill is the world's most awarded individual Contemporary A Cappella producer, including more than 70 appearances on BOCA, over 100 CARA nominations, nearly 40 albums in the RARB "Picks of the Year" lists, and 11 "DeeBee" awards since 1987 in the Vocal Jazz category from Downbeat Magazine. Numerous appearances at the top of Billboard, iTunes, and other major charts. Multiple Gold and Platinum record certifications, as well as multiple Grammy Awards and nominations.
---
Pollyanna Bush

A veteran of the Bay Area vocal music scene Pollyanna Bush has released several recordings of her own music along with performing lead or backing vocals on over 100 other recording projects. She is an award winning songwriter ("Song of the Year" - West Coast Songwriters) and performs regularly throughout the region. She sang a cappella, along with Dave Worm, Bryan Dyer, Michael Smolens and others in The Mirabai Ensemble who were acclaimed for their vocal prowess and innovative arrangements.

Pollyanna has studied voice extensively and is one of the Bay Area's most highly-regarded vocal coaches. She has collaborated with other vocal luminaries such as Raz Kennedy and Dave Stroud and is much-sought after for her specialized knowledge and vocal techniques. She has significant experience nurturing artists and imparting a wealth of wisdom in the field of the voice to her students. She currently owns and operates Music Works Studio in Fairfax where she teaches vocal classes for both solo and harmony voices. She leads the popular SoarSing classes which includes circle singing, vocal improvisation and other forms of group harmony singing and is a conductor of the Sing for Your Life New Year's Circle Singing event (founded by Bobby McFerrin).
---
Peter Albin

As a principal member of the rock band Big Brother and the Holding Company, Peter achieved rock icon status. Not only the group's bassist, he also played guitar and sang lead vocals on the band's first record with Janis Joplin, and wrote several of their songs. Subsequent to that auspicious success he played with Country Joe and the Fish, and well as Bay Area supergroup the Dinosaurs. In recent years, while Big Brother continue to tour and perform, Peter began working behind the scenes in the music business. Currently he works for City Hall Records, the nation's largest independent music distributor and is active in the San Francisco Chapter of NARAS (National Academy of Recording Arts and Sciences).
---
---
Complete list of 2022 participants
---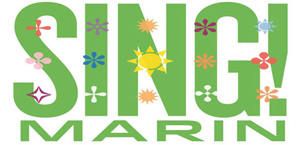 Tweet the Sweeps! #harmonysweeps
---
---
Interested in Performing?
We are always seeking groups who would like to participate in our events.
Groups of any style are welcome, but you must have between 3 and 12 members. We have a rule book which explains many of the details of the event, which you can see by clicking here. All groups must audition in order to compete. Generally this is done by sending a current tape and photo, although live auditions are sometimes arranged. The purpose of the audition is to make sure the group is appropriate for the Festival and to help the Director determine the performance order. If a group has competed previously, the audition process may be waived.
Please send music and photos to the regional director :