---
2010 Participating Groups
New York

B Vocal
The group b vocal has been working for the last fifteen years in a surprising and innovative style: using just their voices, these five Aragonese musicians are able to recreate the soundscape of any musical piece (drums, guitars, brass, rhythm, etc.). With their entertaining shows, they have managed to popularize a cappella as a musical style in Spain through a perfect combination of songs and humour and a repertory of high quality music from both national and international sources

Over the course of their career, they have often appeared on Spanish television: "The season's nationwide programme presentation gala" (Antena 3 Television), "Gala for the draw of the Copa del Rey (King's Cup) for the ACB (basketball)", El Conciertazo, La 2 News (TVE 2 and International Channel), "This is my story" (TVE 1 and International Channel) etc.

Members: Juan Luis, Alberto, Augusto, Carlos, Fermin

---
Bay Area

Boyz Nite Out
No Instruments? No Problem! Specializing in cover, pop and rockin' upbeat music, this high energy group combines all-vocal drums, guitars, and horns with smooth 5-part harmony to make you think there's an entire band on stage!

For over 14 years, Boyz Nite Out has traveled throughout the world appearing at major festivals, corporate events and private performances. The group has worked with such artists as Ray Charles, ELO, Jay Leno, Kool & the Gang and Michael MacDonald and has released 3 full length CD projects selling over 20,000 copies in the United States and Japan.

Members: Jon Moore, Mark Baldi, Eugene Rocha, Billy Craig, Bud Anderson

---
Rocky Mountain

Confidential
Something Old. Something New. Something Else. Great talents from the area's award-winning groups come together to pay homage to Denver's great a cappella history. Listen for funk and R&B influences from the old-school where Confidential brings original pieces, cutting-edge sounds, and modern style for a sweet sound that aims for the future of a cappella.

Members: Marc Johnson, LaDamion Massey, Matt Murphy, Richard Steighner, Isaac Troiano, Peter Driscoll

---
Chicago

Home Free
A cappella. It's technically what we do. But we're not your bow-tie barbershop quartet. We're a vocal band. Which means we do more than sing - we perform - engaging audiences in a rich blend of harmonies while entertaining them.

Home Free has performed for a diverse and extensive clientele, ranging from the Minnesota Vikings, to Fortune 500 companies, Celebrity and Norwegian Cruise Lines, Allied Concert touring services, the Dutton Family from America's Got Talent and many, many more. It also devotes its time to educating and encouraging music in the public schools through innovative workshops and concert fundraising. To date, its programs have already raised tens of thousands of dollars for schools in Minnesota.

Members: Matt Atwood, Troy Horn, Adam Rupp, Chris Rupp, Rob Lundquist

---
Boston

Plumbers of Rome
While serving as court musicians/crepe chefs at the court of Charles VII in the 13th century (they were not allowed to serve as the Royal Plumbers, since plumbing was at that time considered to be a form of witchcraft) the Plumbers of Rome invented a device to hurl food and concert T-shirts into the starving peasant section of the King's Concert Hall. Adapted for military use, and named the Trebuchet, this modest invention lead the French army to many victories, as well as adding to the festive atmosphere of French wedding receptions and modern day Renaissance Festivals. While history has all but forgotten the inventors of the Trebuchet, the Plumbers are commemorated in the traditional French carol ballade de l'arme romaine aim'e de plombier.

Members: Ron Gilgamesh, Ernie Stuckowitz, Randy Jackson

---
Pacific Northwest

Realtime
Realtime has been together since March of 2003, when John Newell arrived in Canada and mutual friends helped bring the group together. Since then it's been a musical whirlwind of activity, with three recordings, hundreds of shows and a world championship and a whole lot of fun under their belt. In 2008, Doug Broersma became the official lead singer, when John retired. Realtime became the 2005 International Quartet Champions of the Barbershop Harmony Society in Salt Lake City. So having reached the pinnacle of the barbershop contest world, they have sung in their last contest, and received their final score in the barbershop genre.

Members: Doug Broersma, Mark Metzger, Tom Metzger, Tim Broersma

---
Los Angeles

SoundStage
SoundStage constantly impresses audiences both at home and abroad with their tight, unexpected harmonies and passionate delivery. Founded in 2006, their 2008 win of the LA Regional Harmony sweepstakes has catapulted them to appear on ABC's "The View" as well as a touring headline performance for the 2009 International Contemporary A Cappella Festival in Taipei, Taiwan. Their consistent jazz sensibility (with an infusion of funk) has taken them from shopping malls, to professional sporting events, to international conferences, to high school auditoriums, to county fairs, and local churches, where they have been described as "the white, suburban step-child of Take 6 and Earth, Wind, and Fire."

Members: Kim Reed, Bradley Hampton, Joseph Livese, Kyle Bowen, Ryan Williams, Jammie Hampton

---
Mid-Atlantic

West Side 5
West Side 5, an award-winning vocal jazz ensemble based in New York City, is known for its refined sound and sophisticated approach to jazz. Inspired by greats like Manhattan Transfer, New York Voices, and The Real Group, WS5 has crafted its own unique sound, characterized by highly original arrangements, complex harmonies, and outstanding musicianship.

The group formed in the summer of 2009, bringing together five old college friends on the west side of Manhattan. They immediately garnered acclaim, winning the Mid-Atlantic Harmony Sweepstakes while being voted Audience Favorite and winning Best Arrangement for "Pure Imagination". They went on to be featured artists at the SingStrong A Cappella Festival, and have performed alongside groups including Blue Jupiter, Streetcorner Symphony, and The Bobs, as well as for Mayor Michael Bloomberg at Gracie Mansion in New York.

Members: Sara Wajnberg, John Shumway, Eric Hughes, Will Fithian, Lara Hirner

---
Your Emcee for the Evening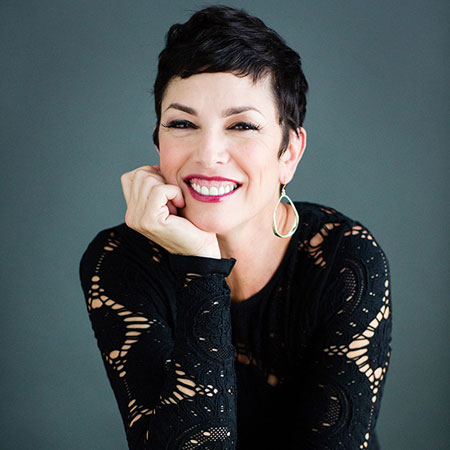 Angie Doctor, a studio singer and live performer who began her career in Chicago doing commercials, voice-overs and recording projects, and has been a part of the San Francisco Bay Area vocal music community since 1995. She is currently the Vocal Jazz Ensemble instructor at the California Jazz Conservatory in Berkeley, and busy creating new arrangements with Clockwork and getting back to singing live!

Angie is a songwriter and arranger, vocal coach and clinician for school music ensembles and solo singers, background singer for groups such as The Manhattans, Heatwave, Gene Chandler, Barbara Lewis, Billy Paul, and many others, studio singer and voice-over talent, is the soprano in the jazz vocal quartet Clockwork, and was in the wackiest of all a cappella groups, The Bobs, for the last 6 years of their 36 year run. In addition, she has been singer and soloist for music projects with Bobby McFerrin, Sufjan Stevens, Sweet Honey in the Rock, John Zorn, Meredith Monk, performing at venues that include Zellerbach in Berkeley, Jazz at Lincoln Center, Carnegie Hall, and the Philharmonie Berlin. Her vocal work can be heard on many recording projects, including as a featured soloist on the Grammy-nominated recording of Leonard Bernstein's "Mass" (Harmonia Mundi), Clockwork's "Every Voice Counts", The Bobs "Biographies".

Angie is also a founding member of the Grammy-nominated PM Singers and has brought her extensive experience in solo and small group harmony singing to workshops and festivals as a judge and clinician since 1996.
---
2010 Judges
Jesse Hamlin

Jesse Hamlin is an award-winning music writer and a respected veteran reporter of the the San Francisco entertainment scene. Hamlin has a regular column in the San Francisco Chronicle where he has worked as senior jazz critic and arts reporter for many years. He also contributes regularly to SF Arts magazine and to San Francisco Classical Voice, where he writes about jazz, Latin and classical music. His work has appeared in the New York Times, California magazine and in many other print and online publications.
---
Michelle McNulty

Michelle McNulty has been a Casting Director in Los Angeles for the last 10 years. She is proud to have cast shows such as America's Best Dance Crew, The Contender, Rockstar INXS and Supernova, Star Search, P Diddy's Star Maker, On The Lot with Steven Spielberg and most recently The Sing-Off on NBC. Before starting her casting career she was a professional dancer working with recoding artist, in commercials, video's, industrials, and in Las Vegas reviews

Michelle would like to give a special Congratulations to her Auntie Linda who is in a Sweet Adeline's small chorus called "Northern Gateway Chorus." Although they are not competing in the Harmony Sweepstakes they did just win 1st place at their region competition "Nice Job Auntie Linda!! Michelle is looking forward to seeing all the incredible talent that will grace the stage here at the Harmony Sweepstakes.
---
Scott Mathews TikiTown Studio

Music Producer, Composer, Arranger, Song Doctor, Multi–instrumentalist & Tiki God. PRODUCED, RECORDED and/or PERFORMED WITH:- The Beach Boys * The Blind Boys of Alabama * David Bowie * Zac Brown * Jimmy Buffett * Johnny Cash * Rosanne Cash * Glen Campbell * Eric Clapton * Elvis Costello * Ry Cooder * Robert Cray * Dick Dale * Dave Edmunds * Roky Erickson * Jefferson Starship * Jerry Garcia * Billy Gibbons * Sammy Hagar * Herbie Hancock * John Hiatt * John Lee Hooker * Etta James * Mick Jagger * Booker T. Jones * Patti Labelle * Huey Lewis * Nick Lowe * Taj Mahal * The Mamas & Papas * Steve Miller * Eddie Money * Van Morrison * Aaron Neville * Roy Orbison * Van Dyke Parks * Steve Perry * The Pointer Sisters * Bonnie Raitt * Joey Ramone * Keith Richards * Todd Rundgren * Carlos Santana * Joe Satriani * Boz Scaggs * Ringo Starr * Barbra Streisand * Allen Toussaint * Trip Shakespeare (Semisonic) * The Tubes * Joe Walsh * Robin Williams * Carl Wilson * Brian Wilson * Bobby Womack * Stevie Ray Vaughn * Dwight Yoakam * Neil Young....
---
Ken Malucelli

Ken Malucelli, native San Franciscan and charter member of the San Francisco Boys Chorus, is also an 18-yr. veteran of San Francisco Opera and 8-yr. veteran of the Lamplighters GS company. Having worn a variety of hats in the music industry, he is CEO of A Cappella Central (div. Prince/SF Productions) and has coordinated bookings for most of the international celebrity artists on that roster: Take 6; The Nylons; The Swingle Singers; Real Group; Rajaton; The Persuasions; Rockapella, plus many of its fine national artists: Blind Man1s Bluff; Five O1Clock Shadow; The Knudsen Brothers; BNO, to name only a few. He also is or has been manager or exclusive agent for The EDLOS, The House Jacks, m-pact, Graffiti Tribe, Talk of da Town/Mighty Prince Singers and The Merrie Olde Christmas Carolers (the world1s largest costumed caroling company); has executive produced CD1s for Kai, m-pact, The House Jacks, Mighty Prince Singers, Gospel Girls and The Merrie Olde Christmas Carolers; and has had works commissioned and/or performed and recorded by San Francisco Opera Chorus, San Francisco Symphony Chorus, San Francisco Boys and Girls Choruses and Chanticleer, including the latter1s internationally acclaimed theme song, "King Chanticleer."
---
Deke Sharon

Born in San Francisco, California, Deke Sharon has been performing professionally since the age of 8, and as a child toured North America and shared the stage in operas with the likes of Pavarotti. Heralded as "The Father of Contemporary A Cappella," he is responsible for the current sound of modern a cappella, having created the dense vocal-instrumental sound in college, subsequently spreading it around the world.

As the founder, director and arranger for the House Jacks, the original "Rock Band Without Instruments," Deke has shared the stage with countless music legends, including Ray Charles, James Brown, Crosby Stills and Nash, Run DMC, The Temptations, LL Cool J and the Four Tops, and performed for luminaries including President Bill Clinton. The House Jacks have eight albums, and dozens of international tours to their names, including multiple appearances Carnegie Hall, and performed the Monday Night Football Theme with Hank Williams Jr. in 2011.
---
---
Complete list of 2010 participants
---
---
Interested in Performing?
We are always seeking groups who would like to participate in our events.
Groups of any style are welcome, but you must have between 3 and 12 members. We have a rule book which explains many of the details of the event, which you can see by clicking here. All groups must audition in order to compete. Generally this is done by sending a current tape and photo, although live auditions are sometimes arranged. The purpose of the audition is to make sure the group is appropriate for the Festival and to help the Director determine the performance order. If a group has competed previously, the audition process may be waived.
Please send music and photos to the regional director :