---
2018 Participating Groups
Ro Sham Bo
Ro Sham Bo brings a surprising and exciting spark to the Bay Area vocal music scene. Ro Sham Bo's roots are steeped in jazz and funk, and their performances deliver an inspired blend of complexity and ease. Most group members are music educators or music educated, arrange, perform, and direct not only for Ro Sham Bo but for groups from San Jose to Black Rock City, and have taught students from Stanford University Jazz Workshop to Jazz Camp West to Blue Bear School of Music.

Members: Bonnie Doyle, Audrey Kauffman, Juliet Green, Jimmy Kraft, Dave Duran, Bakari Holmes
More Details
---
Due North
We are Due North. Hailing from the Twin Cities area, Due North is one of the Midwest's newest a cappella ensembles. The name was inspired from Minnesota's formally adopted French motto "L'Etoile du Nord" meaning "Star of the North".

Due North prides itself on being the perfect fit for any audience. Whether the setting is calm and mellow, or energized and wild; Due North will bring a refreshing taste to the music you know and love, while adding new songs to file away in your personal playlist. Available for weddings, corporate events, parties, fairs, national anthems; you name it! With a fresh outlook, immense passion, and a vibrant energy - there is only one direction to go - Due North.

Members: Kaynen Harris, Alissa Peanasky, Matt Laudenbach, Maddie Forrest, Barry Bakunowicz
More Details
---
20/20
20/20 is a collection of current and former music students from Centra20/20 is a collection of former college friends who have formed a lifelong bond through sharing their love of music. With their skills from music school at hand, the group combined already has decades of performing experience including leading opera roles, national festival performances, and professional choral recording sessions. Since graduating from Central Washington University they have all taken different career paths but still find time to come together in order to pursue musical excellence and share their passion for performing as 20/20.

Members: Emelia Blunt, Theo Olson, Matt Mayrhofer, Isaiah Ragland, Jacob Cecil
More Details
---
Feedback
New York City's Jazz R&B group, Feedback is a group of professional musicians who have been seen and heard by millions around the world -both live and via broadcast. Turning artists like Usher and Jazmine Sullivan on their head, the group pushes the boundaries of both jazz and R&B. Feedback boasts a spellbinding variety of talents: Doug and Garrett make jingles and songs for major corporations; TEDx Beatboxer, Ben Mirin brings the beats, and can also perfectly imitate 50 bird calls; Mike takes helm at a recording studio; Alec arranges choral works, with some seeing performances at Lincoln Center and Carnegie Hall; Sam is a studio singer and professional whistler (which he insists is "actually a thing"). This will be Feedback's 2nd appearance at Harmony Sweeps, and they're pumped about it!

Members: Mike Gullo, Sam Nulton, Doug Larsen
More Details
---
Business Casual
Business Casual is an a cappella band based out of the San Francisco Bay Area. Combining elements of pop, jazz, and other genres, this young all-vocal group puts a fresh spin on vintage chart toppers and today's hits. Winners of the National Harmony Sweepstakes a cappella competition in 2018, Business Casual has performed at weddings, corporate events, and live public shows throughout the Bay Area since 2012.

Members: Roshun Alur, Cassie Greene, Leslie Baker, Michael Wang, Jacob Chamoun
More Details
---
Sound Off
Formed in 2013, Sound Off is an award-winning semi-professional a cappella group based in Boston, MA and proud member of the Contemporary A cappella League (CAL). We are young men and women from all different career fields brought together by an unabashed love for a cappella music and performance. While we perform regularly around the Greater Boston area, Sound Off continues to develop a diverse repertoire of modern pop with a soulful twist.

Members: Tyler Gravelle, Kevin Guest, Will Finlay, Jon Lavalley, James Cannon, Patrick Dennan, Diana Galeano, Alisha Hill, Emily Parker, Megan Kettmann, Eileen O'Hara, Leah Caruso
More Details
---
Up All Night Quartet
Up All Night is a barbershop quartet associated with the Vienna-Falls Chorus, Sweet Adelines International, & are the current regional champions of Heart of the Blue Ridge of Region 14!

Members: Sara Duffy, Allison Lynskey, Kristen Lebryk, Heidi Wilson
More Details
---
Your Emcee for the Evening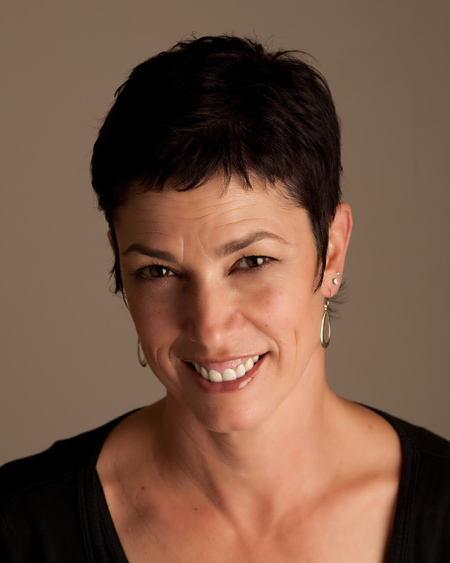 Angie Doctor, a studio singer and live performer who began her career in Chicago doing commercials, voice-overs and recording projects, and has been a part of the San Francisco Bay Area vocal music community since 1995. She is currently the Vocal Jazz Ensemble instructor at the California Jazz Conservatory in Berkeley, and has a newly released album full of jazz a cappella duets with Dan (Bob) Schumacher, "He Said, She Said: Two, Vol. 2", produced and arranged by Richard Bob Greene.

Angie is a songwriter and arranger, vocal coach and clinician for school music ensembles and solo singers, background singer for groups such as The Manhattans, Heatwave, Gene Chandler, Barbara Lewis, Billy Paul, and many others, studio singer and voice-over talent, is the soprano in the jazz vocal quartet Clockwork and in the wackiest of all a cappella groups, The Bobs. In addition, she has been singer and soloist for music projects with Bobby McFerrin, Sufjan Stevens, Sweet Honey in the Rock, John Zorn, Meredith Monk, performing at venues that include Zellerbach in Berkeley, Jazz at Lincoln Center, Carnegie Hall, and the Philharmonie Berlin. Her vocal work can be heard on many recording projects, including as a featured soloist on the Grammy-nominated recording of Leonard Bernstein's "Mass" (Harmonia Mundi),

Angie is also a founding member of the Grammy-nominated PM Singers and has brought her extensive experience in solo and small group harmony singing to workshops and festivals as a judge and clinician over the past eighteen years.
---
2018 Judges
Craig Knudsen

In 1999, Craig Knudsen founded the talent agency, Knudsen Productions, and it quickly became one of the most highly regarded US agencies representing vocal ensembles (both national and international). His agency's current roster features two recent Harmony Sweeps National Champions: Women of the World (2014) and Six Appeal (2012) – Grand Prize Winners of the 2018 A Cappella Moscow International Championship. Additional past and current representation includes the multi Grammy Award winning British a cappella legends, the Swingle Singers; the multi Grammy nominated British early music vocal ensemble, Stile Antico; the SF Bay Area's beloved women's vocal ensemble, KITKA; the legendary BOBS! (also Grammy nominated); The Choir of Clare College Cambridge; The Marian Consort, and Modern Medieval. For 11 years Craig also served as the music director of the Kaiser Permanente Educational Theatre Project. In 2014, Craig was the recipient of the Arts Northwest "Coyote Award", an award recognizing his "outstanding service to Arts Northwest and the western performing arts field".

Craig is best known in the a cappella world for his 18 years of touring as a Singer / Composer / Arranger with the EDLOS (the 1989 Harmony Sweepstakes National Champions). A graduate of the Oberlin Conservatory of Music (vocal performance), Craig's performance credits span a wide variety of musical styles and performance mediums. As an opera and classical singer, he has performed leading roles with Pocket Opera, Mendocino Music Festival Opera, West Bay Opera, Berkeley Opera, Las Vegas Opera, Pacific Repertory Opera and the Austin Opera in Austin, TX, and, in addition, Craig has performed as a member of the San Francisco Opera Chorus. After a long hiatus from the opera stage, Craig has returned to perform roles in 3 current Pocket Opera Productions. Craig originally came to the SF Bay Area in 1982 to join the San Francisco Mime Troupe as a sax player/music director/composer/actor, and toured extensively with the Troupe in the U.S. and Canada. Before joining the Mime Troupe, Craig was the sax player with the R&B Hall of Fame artist, the Marcia Ball Band (Austin, TX).
---
Chloe Veltman

Chloe Veltman covers arts and culture stories both locally and nationally for NPR and PBS. Prior to joining KQED in 2015, Chloe launched and led the arts bureau at Colorado Public Radio, was the Bay Area's culture columnist for the New York Times, and was also the founder, host and executive producer of VoiceBox, a national award-winning weekly podcast/radio show and live events series all about the human voice.

Chloe is the recipient of numerous prizes, grants and fellowships including both the John S. Knight Journalism Fellowship and Humanities Center Fellowship at Stanford University, the Poynter Fellowship at Yale University, the Belle Foundation Prize, a Wattis Foundation grant, the Sundance Arts Writing Fellowship and a Library of Congress Research Fellowship.
---
Amy Engelhardt

From 1998-2011, AMY ENGELHARDT was the sole female vocalist/writer/arranger for Grammy-nominated, genre-busting legendary a cappella quartet The Bobs. A session and concert singer of everything from Bach to rock, Amy has shared the stage or studio with a wide range of artists from Barbra Streisand to "Weird" Al Yankovic. Last summer, Amy made her Off-Broadway debut as composer/lyricist of the rock musical BASTARD JONES ("Smartly plotted and irrepressible, with hummable pop music to match." - TimeOutNY ). Winner of the Burman Award for Songwriting from the Manhattan Association of Cabarets (MAC), Amy co-created and was Artistic Producer of TUNE IN TIME - New York's Musical Theater Game Show ("A hilarious romp!"- StageBuddy). When not musical theatre-ing it up in NYC or LA, Amy performs house concerts all over the country and coaches all levels and types of vocal ensembles.
---
Bill Hare

Bill Hare has been a full-time recording engineer/producer for over 30 years, and is recognized as a pioneer in bringing pop/rock production techniques to recorded contemporary a cappella. Over the decades, Bill has recorded and/or mixed acclaimed albums for some of the best-known Contemporary A Cappella groups around the globe - from The Swingle Singers to The King's Singers in the UK, Basix to Vocal Line in Denmark, Italy's Cluster, The Ghost Files, Alti & Bassi and Maybe6ix, German supergroups Wise Guys, Amarcord and Maybebop to name a few, as well as groups from dozens of other countries from Australia to Zambia. Of course, at the same time he also covered the American market from his home base in Northern California, working with top American acts including The House Jacks, m-pact, Pentatonix, Street Corner Symphony, NoTa, +4dB, Duwende, The Backbeats, and many more.

Bill is the world's most awarded individual Contemporary A Cappella producer, including more than 70 appearances on BOCA, well over 100 CARA nominations, 30+ albums in the RARB "Picks of the Year" lists, and 11 "DeeBee" awards since 1987 in the Vocal Jazz category from Downbeat Magazine. Gold to Multi-Platinum record sales on various projects around the world.

Bill received a personal Grammy Award statue for his work on Christopher Tin's "Calling All Dawns" (the original version of "Baba Yetu"!), as well as multiple Grammy recognitions for various projects worldwide.
---
Amanda Cornaglia

Amanda Cornaglia is the manager for Acaville Radio, a 24/7 streaming service for a cappella music. Amanda is also co-owner of Clear Harmonies, a full service studio and management company for a cappella groups. She got her start in contemporary a cappella with Special K, an all-female ensemble at Hamilton College. She has since performed and directed groups around the globe. She is business director and primary arranger of the multiple CARA nominated group Euphonism. She also founded Snowday, a professional quintet that incorporates contemporary vocal music into education, visiting close to 100 schools each year. She has served in various capacities at the Contemporary A Cappella Society of America (CASA) & turned the Contemporary A Cappella League into its own non-profit organization. Amanda has been a CARA nominator and judge since 2010.
---
Complete list of 2018 participants
---

---
---
Stay Informed!
Keep in touch. Hear about our a cappella shows by subscribing to our e mail list.
We will only send you information about our events and will
absolutely never share or sell this email list to anybody else.
---
Interested in Performing?
We are always seeking groups who would like to participate in our events.
Groups of any style are welcome, but you must have between 3 and 12 members. We have a rule book which explains many of the details of the event, which you can see by clicking here. All groups must audition in order to compete. Generally this is done by sending a current tape and photo, although live auditions are sometimes arranged. The purpose of the audition is to make sure the group is appropriate for the Festival and to help the Director determine the performance order. If a group has competed previously, the audition process may be waived.
Please send music and photos to the regional director :