---
2016 Participating Groups
Boston

Ball In The House

Following in the path of classic harmony groups like Boyz II Men, The Temptations, and Take 6, with a mix of the classic and the contemporary, the five-member vocal band Ball in the House brilliantly blends a wide range of influences, from classic R&B to pop, hip-hop & gospel. With their extensive tour schedule (averaging 250 dates a year), Ball in the House reaches millions and is arguably one of the hardest working, most successful indie bands today. They have performed with such artists as The Beach Boys, Gladys Knight, The Jonas Brothers, Jessica Simpson, Fantasia, Blondie, The Temptations, Smokey Robinson, KC & The Sunshine Band, Kool & the Gang, and numerous others. All a cappella, but a sound that will astound and amaze you. 5 Guys, 5 Voices, THAT'S IT... A review from the Boston Globe put it very succinctly - "Ball in the House has everything you would expect to find in a successful pop/rock band....the one thing it doesn't have is instruments."

Members: Jon Ryan, Dave Guisti, Monterio Hill, Wallace Thomas, Benjamin Detty

---
Chicago

Double Date

Double Date is a quartet made up of two couples. We are the current World Mixed barbershop quartet champions. We met in choir at the University of Missouri - St. Louis and started the group in 2012. We've been sharing our love of music through performance, competition and education ever since. We sing a variety of styles, with lots of barbershop in the mix.

Members: Blair Brown, Michaela Slamka, Nathan Johnston, Ravi Raghuram

---
Bay Area

Halfway to Midnight

Halfway to Midnight is a co-ed band of musical misfits who, having missed the thrill of the a cappella world and desiring an outlet to strengthen our individual instruments, serendipitously found each other in the midst of the great big beautiful Bay Area and begun gathering weekly to share in the blend of our voices together. Our life stories are as varied as our voices yet we find common ground in our love of instrument-free music-making and we truly hope you like what you hear.

Members: Alicia Florr, Michael Barrientos, Gonzalo Alonso, Scott Adler, Shanna Bengtson, Vivek Saraswat, Elana Zizmor

---
Los Angeles

Ms Cellaneous

Ms. Cellaneous Quartet - all share a common love of four legged creatures, road trips and Jack In The Box tacos at 3 am. Put it all together and you have four ladies who like to live, laugh and love life to the fullest via their barbershop harmony! Together since 2010 and all members of Sweet Adelines Region 21, we've placed as high as 2nd in this highly competitive region.

Members: Chris Robertson, Mary Slade-Branham, Sarah Slade-Branham, Susan Phinney

---
Pacific Northwest

Restless Vocal Band

Restless is living proof that good things do happen in the Craigslist ads.Professionals by day and a cappella nerds by night this vocal band has a blast entertaining. Fairs, schools, corporate events, surprise proposals, weddings, and even the random street corner, these friends just like to get out and sing! RVB is all about fun, but also strongly believes in giving back to the community. They can often be found partnering with, and performing for, groups such as Susan G. Komen Foundation, Old Dog Haven, Seattle Brain Cancer walk and many others.

Members: Brian Kirkness, Jordyn Meeker, Sean Braxton, Sean Payne, Bill Schneider, Erik Eliason, Angelo Allard

---
New York

Stiletta

Stiletta is a NYC-based, all-female sextet combining pop leads, dance beats and hip-hop choreography. In 2016, the ladies of Stiletta were crowned National Champions at the 32nd Annual National Harmony Sweepstakes A Cappella Festival, winning in every possible award category: First Place, Audience Favorite, Best Arrangement, and Best Original Song. This enormous accomplishment came on the tail end of having won First Place and Audience Favorite at the 2015 Mid-Atlantic and 2016 New York Harmony Sweepstakes competitions, as well as Best Vocal Percussion and Best Arrangement. These ladies have the moves, the grooves and even the shoes. So get pumped!

Members: Judy Minkoff, Haley Clair, Meg Lanzarone, Jaymee Frankel, Olivia Harding, Meghan Costa

---
Mid-Atlantic

West Side 5

West Side 5, an award-winning vocal jazz ensemble based in New York City, is known for its refined sound and sophisticated approach to jazz. Inspired by greats like Manhattan Transfer, New York Voices, and The Real Group, WS5 has crafted its own unique sound, characterized by highly original arrangements, complex harmonies, and outstanding musicianship.

The group formed in the summer of 2009, bringing together five old college friends on the west side of Manhattan. They immediately garnered acclaim, winning the Mid-Atlantic Harmony Sweepstakes while being voted Audience Favorite and winning Best Arrangement for "Pure Imagination". They went on to be featured artists at the SingStrong A Cappella Festival, and have performed alongside groups including Blue Jupiter, Streetcorner Symphony, and The Bobs, as well as for Mayor Michael Bloomberg at Gracie Mansion in New York.

Members: Eric Hughes, John Mcmahon, Kelly Green, Artemisz Polonyi, Dylan Pramuk

---
2016 Judges
Robin Cohn

President of City Hall Records. City Hall began in Robin's San Francisco garage in 1973, expanding steadily to become the leading national independent wholesale distributor of hundreds of specialty labels, both domestic and international. From blues, jazz, urban, nostalgia, world, and yes, a cappella - including artists such as the Swingle Singers, the Bobs and SoVoSo - City Hall has built its success and reputation through supporting independent music.
---
Claytoven Richardson

Claytoven has worked on hundreds of projects throughout his 30-year career. Constantly in demand as one of the top session vocalists, his voice can be found on albums featuring GRAMMY winning artists such as Aretha Franklin, Whitney Houston, Kenny G, Mariah Carey, as well as, on popular video games like Karaoke Revolution Presents: American Idol Encore (Versions 1 & 2). His work on the number 1 song for Celine Dion, "My Heart Will Go On" (also the title track for the Titanic soundtrack) won him Grammy recognition in 1999. As a songwriter, Claytoven has also written for and produced artists such as Patti Austin, Young Jeezy, Al Jarreau, Lisa Fischer, Charlie Wilson, and many others.

But as busy as he is, Claytoven always makes time for educating others. "I feel it is my responsibility to pass on my knowledge to young musicians just as it was passed on to me." And with that as his mission, Claytoven has stepped into the role of author by taking his years of experience and sharing them in a book entitled, "The Professional Studio Vocalist". Currently, Claytoven also teaches this subject and other professional music courses at San Francisco State University, in their Music Recording Industry Department. He also teaches and is the Program Director for an incredible new facility-program, The Digital Arts and Culinary Academy (DACA) in Oakland, California.
---
Kitty Margolis

Critically recognized as one of today's most creative and charismatic jazz singers, Margolis is also a songwriter, arranger, producer and co-owner of the indie label, Mad-Kat Records, founded in 1988. Since her debut at the Monterey Jazz Festival she has recorded and headlined with numerous jazz luminaries (Lionel Hampton, Joe Henderson, Roy Hargrove, Charles Brown, Elvin Jones, Pee Wee Ellis) at top venues on four continents. Dubbed "a jazz legend" by the New York Daily News and frequent Downbeat Poll winner. Her diverse artistic associations span from members of the Grateful Dead to The Coup to The Boston Pops.

An inspiring educator, she teaches master-classes wherever she tours and mentors youth developing recording careers of their own. Currently on the board of the Recording Academy (GRAMMYs '08-'17) Margolis chaired the International Association of Jazz Education (I.A.J.E.) Jazz Vocal Resource Team from '01 –'08, has been a V.J. for BET on Jazz, an adjudicator for the N.E.A. "Jazz Masters" awards and is an active fundraiser for a variety of causes. Currently in pre-production for her next CD, Margolis' award-winning recordings have consistently earned her heavy rotation on the nation's jazz radio charts and a global fan-base.
---
Ellen Robinson

Ellen has been teaching singing and directing vocal groups for over 30 years and is a member of the National Association of Teachers of Singing. A gifted educator who teaches at the Jazzschool in Berkeley and Community Music Center in San Francisco, she also directs several vocal programs and ensembles, including a musical theater workshop at Stagebridge, and the Anything Goes Chorus, a community chorus that gives public performances and free concerts at retirement homes, homeless shelters, prisons, and halfway houses since the early 1980s. Her tireless efforts as an educator were recognized in 2011 with a prestigious Jefferson Award. As a vocal coach, she works with semi professional and intermediate jazz & pop vocalists. Ellen has been a Vocal Instructor for adults at U.C. Berkeley Extension, a Choral Director for teenagers in the Oakland Youth Chorus, and a Music Instructor for children at Walden Center School in Berkeley and Beacon School in Oakland.
---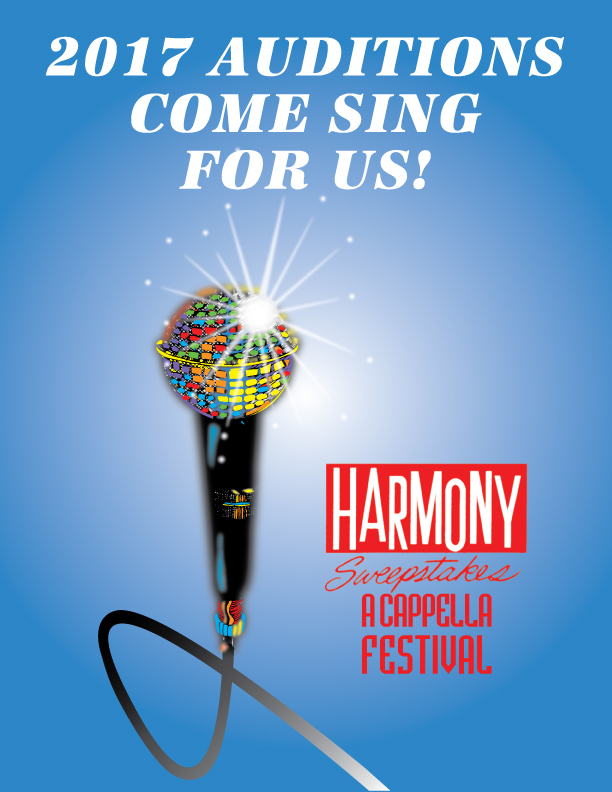 ---
---
Complete list of 2016 participants
---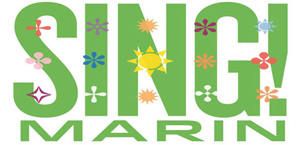 Tweet the Sweeps! #harmonysweeps
---
---
Stay Informed!
Keep in touch. Hear about our a cappella shows by subscribing to our e mail list.
We will only send you information about our events and will
absolutely never share or sell this email list to anybody else.
---
Interested in Performing?
We are always seeking groups who would like to participate in our events.
Groups of any style are welcome, but you must have between 3 and 12 members. We have a rule book which explains many of the details of the event, which you can see by clicking here. All groups must audition in order to compete. Generally this is done by sending a current tape and photo, although live auditions are sometimes arranged. The purpose of the audition is to make sure the group is appropriate for the Festival and to help the Director determine the performance order. If a group has competed previously, the audition process may be waived.
Please send music and photos to the regional director :