Double Date is a quartet made up of two couples. We are the current World Mixed barbershop quartet champions. We met in choir at the University of Missouri - St. Louis and started the group in 2012. We've been sharing our love of music through performance, competition and education ever since. We sing a variety of styles, with lots of barbershop in the mix.
Members: Blair Brown, Michaela Slamka, Nathan Johnston, Ravi Raghuram
Contact Double Date




---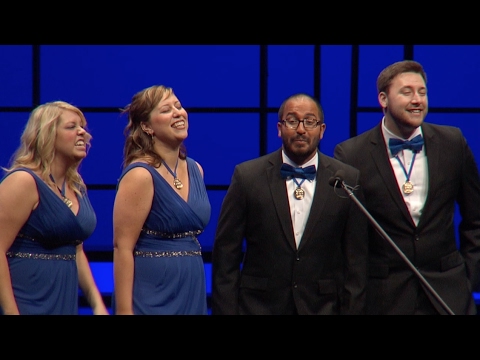 John Philip Sousa was an American composer and conductor best known for his military and patriotic marches. Sousa has over 100 marches to his credit, but this is his most successful and influential piece. A great challenge for your ensemble, you are sure to energize and impress your audiences with this most marvelous of marches!