Formed in 2013, Sound Off is an award-winning semi-professional a cappella group based in Boston, MA and proud member of the Contemporary A cappella League (CAL). We are young men and women from all different career fields brought together by an unabashed love for a cappella music and performance. While we perform regularly around the Greater Boston area, Sound Off continues to develop a diverse repertoire of modern pop with a soulful twist.
Founded: 2013
Members: Tyler Gravelle, Kevin Guest, Will Finlay, Jon Lavalley, James Cannon, Patrick Dennan, Diana Galeano, Alisha Hill, Emily Parker, Megan Kettmann, Eileen O'Hara, Leah Caruso
Contact Sound Off





---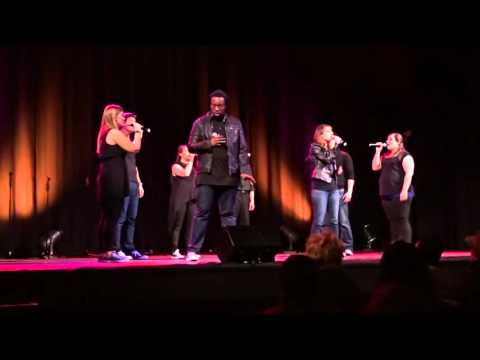 Harmony Sweepstakes at the Somerville Theatre, MA on April 16, 2016.