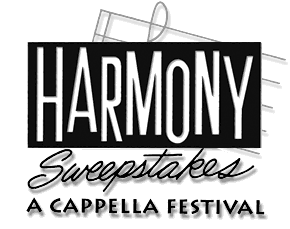 2022 Groups
National Finals | Current Schedule | Our National Champions | Historical Events | Judges | Directors | Search
Recordings
|
Groups
|
Goals
|
Rules
|
How to enter
|
Contact Us
|
About Us
|
Publicity Photos
Boston
|
Chicago
|
Los Angeles
|
New York
|
Pacific North West
|
San Francisco
|
Mid Atlantic (DC)
Groups By Region
Boston | Chicago | Rocky Mountain | Los Angeles | New York | Pacific North West | San Francisco | Mid Atlantic (DC)
---
Bay Area
---
Vocal Music Workshop

Vocal Music workshop is a 12-member, co-ed a cappella group, exploring the music of all genres and time periods. Year-round they are called upon to entertain and inspire the community, performing at sports events and private special events. Over the years Vocal has been fortunate to share the stage with amazing performers such as Bobby McFerrin, Dick Van Dyke, The House Jacks, OC Times, Straight No Chaser, Rockapella, VoicePlay and The Filharmonic.

Members: Marin Hartless, Isabella Hurst, Noah Goldman, Juliette Moschetti, Liam Wallace Harper, Jenny Leighton, Micah Eisenberg, Keaton Flynn, Ben Stewart, Lucy Rocah, Atticus Fisher, Jasperina van Stuijvenberg

---
Lullabies and Honey

Lullabies and Honey is a Bay Area vocal quartet spontaneously created in 2019 out of a love of harmonizing and performing meaningful music. They draw from a wide swath musical experience from classical piano and violin to modern collegiate a cappella and glee clubs, bringing together an eclectic mix of genres mashed up in their whimsical, soulful, and beautiful arrangements.

Members: Michael Khor, Hahns Shin, Selina Sun, Wenley Tong

---
Yes M'am!

line 1 text line 2 text Line 3 text

Members: Margaret Miles, Mary Hill, currently vacant

---
Beyond Zebra

Beyond Zebra is a newly formed a cappella group who enjoys expressing unique, intricate arrangements with heartfelt emotion. Like the Dr. Seuss book On Beyond Zebra about an alphabet beyond Z, the music of Beyond Zebra takes audiences beyond what they might know and expect. When you go Beyond Zebra, who knows what wonderful things you might hear?

Members: Fiona McCrae, Zareen Levien, Miya Kanzaki, Jon Pilat, John Kelley, John Rae-Grant

---
Dotter's Knot

Dotter's Knot brings a fresh approach to some old familiar ren faire favorites, as well as introducing the audience to some little known material drawn from traditional folk music, with a smattering of original pieces. We feature memorable, sing-able, audience-pleasing melodies, and intricate harmony.

Members: Kathleen MacKay, Pam Shugarte, Alanna Fairbairn, Faith Jackson, Jennifer Bristow, Liesl Buchbinder, Deborah Black, Vonnie Galusha, Claudia McCarley, Jerusha Simon, Karen Scarborough, Chris Fairbairn

---
Aca-word

Yes we are. Formed in 2012, we have been performing original covers of everything from classic rock hits to contemporary pop tunes. As a 13 person a cappella group, we achieve a unique sound by fusing new and old music in sophisticated arrangements. We strive to bring joy to our audience and hope to share our Aca-love of singing to everyone within earshot!

Members: Juli Fong, Sophia Guastucci, Jazlyn Lopez, Sarah Brumfield, Sam Michael, Adrienne Johnson, Marizel Mendoza, Eddie Ayala, Diego Lopez, Jake Lagrave, Daniel Jones, Rjay Molo

---
Side Note

Hip. Imaginative. Fun. Fresh. Funky Fresh. Side Note is a group of seven twentysomethings, from wildly different musical backgrounds, who draw draw their diversity to create an all-new sound. It's contemporary a cappella - pushed to the limits of pop, R&B, funk, rock, musical theater and jazz. Get ready for some buzzin' beats, rockin' riffs and hot harmonies as Side Note delivers a show unlike nearly anything else in vocal music!

Members: Katie Ponce, Reina Galhea, Priya Vijaykumar, Alex Briner, Juan Carlos Martinez, Roi Matalon, Ben Cachapero, Jefferson Lam, David Galhea, Richman Neumann

---
VOENA

Voena (Voices of Eve 'N Angels), founded in 1994, has performed for Presidents Clinton and Bush in Washington D.C. and Pope John Paul II at the Vatican in Rome. As goodwill ambassadors, they have toured with their message of celebrating global diversity to China, Mexico, Italy, Greece, and Japan - from the White House, Mondavi Music Festival, Davies Hall to Carnegie Hall. With 100 + voices ranging in age from 6 to 18, VOENA achieves rich and inventive a cappella vocal arrangements by using multiple percussion instruments, dance, and theatrical elements, performing in a splash of color, and embracing our many cultural differences.

Members: Valentina Badano, Sybelle Bradley, Emyleigh Hayashi, Arianna Lohrer, Zoe Marinos, Ella Martin, Grace Martin, Elleanor Martin, Macayla Sedeno

---
Acanonymous

Acanonymous is a 9-person a cappella group, originally formed from Concord High choir members looking to expand their music. With high energy pop tunes and familiar classics, they always put on a fun and engaging performance for their audience. Although the group was recently formed, most of the members have been singing together for 7 years.

Members: Courtney Lucas, Lana Neal, Chloe Short, Rachel Lloyd, Bea Cruz, Jonathon Down, Jaden Talosig, Dennis Dunn, Samir English

---
Chicago
---
Impromptu

Impromptu is an 8 member contemporary a cappella group based out of Indianapolis, Indiana. Founded in May of 2017, several members met at Ball State University or were good friends who wanted to come together, hang out and make music. Their unique sound is the result of a tight and soulful blend, some R&B and Jazz influences and a little sensuality.

Members:

---
Polarity

Polarity, Waverly High School's premiere a cappella ensemble, is excited to return to the Harmony Sweepstakes family! Polarity meets after school twice a week to provide a quality a cappella experience to Waverly High School's students. This highly competitive group performs in the community, at school events, private parties, and local competitions. Coming from all paths of the high school, Polarity instantly clicked. The group includes varsity athletes, theatre enthusiasts, honors students, marching band members, and active community members. Though pop a cappella has not gained popularity in southern Ohio, these students demonstrate their love and commitment to the art of making music! Hey, we're just a bunch of small-town kids that like to sing!

Members: Jayda Whitt, Sophie Thomas, Kaitlyn Miller, Jayden Steele, Grace Dickerson, Carson Kittaka, Carson Moore, Jack Pfeifer, Noah Clifton

---
Remedy

Remedy comes from different ends of Ohio to form the University of Dayton's first a cappella group. When they are not captivating their audience, Remedy enjoys spending time together as a group. From many walks of life and representing a vast number of majors, the group discovered camaraderie and harmony instantly. Remedy hopes to entertain and captivate the audience with their memorable performances.

Members: Chris Hemsath, Angelo Knight, Andrew Villasenor, Jeremy Page, Cameron Page, Josalyn Abrams, Kayleah Shiland, Natalie DiPietro, Jennifer Rosio

---
Flannel Folk

Flannel Folk is a contemporary acappella group based in Cedarburg, Wisconsin, where they have become a household name due to their constant sharing of their passion for music. Their own unique arrangements showcase complex musicality and a fun, energetic flair. They have performed in the Cedarburg Performing Arts Center, at local festivals, on local and international radio stations, and on a side stage prior to both Lee Brice and Trace Adkins. Founded in 2018, they look forward to many more years of performing!

Members: Renee Bilsborough, Hailey Bault, Robert Danner, Edward Sherman, John Sherman

---
Lake Shore Drive

Lake Shore Drive started in May, 2021 and on September 18th, 2021 was crowned the Illinois District of the Barbershop Harmony Society 2021 Quartet Champions. Lake Shore Drive's musical variety encompasses the heart and soul of the Chicago music scene from Blues, Rock and Roll and of course Barbershop.

Members: Steve Davis, Jeff Lathom, Greg Lee, Steve Schoultz

---
Minor Mischief

Though the quintet itself is new, all of its musicians have been singing together for almost ten years, beginning their musical journeys together within the Vocal Jazz ensembles at the University of Minnesota, Duluth. With UMD Vocal Jazz, they have performed in over 50 concerts together, including most prominently as an opening act at the legendary Apollo Theater in New York, and in St. Mary's Cathedral in Limerick, Ireland.

Members: Anna Torgerson - Soprano, Christina Case - Alto, Ricky Pierce - Tenor, Nate Ringdal - Bass, Luke Ericksen - VP

---
Noteworthy A Cappella

Noteworthy is an all-gender A Cappella group at The University of Texas at Austin, founded in 2014. Noteworthy is a competitive group, and they most recently competed in the ICCA 2022 quarterfinals. This group loves to perform for the Austin community as well as around UT. Members range from those with over 15 years of musical experience to those who have never read sheet music - the best "shower singers" from all across their campus. As a diverse group, where every voice is heard, each member is valued for what they bring to the table.

Members: Jessica Lam, Ella Moody, Ritu Karivaradasamy, Delaney Glosser, Madison Stork, Sachi Kulkarni, Ash Murali, Hanjing Chen, Rohun Rajaram, Spencer Simmons, Liam Miller, Sawad Kazi

---
Uprising

Uprising is a contemporary a cappella group with a rock edge. Uprising was formed at the end of 2021 and is comprised of seasoned vocalists from across the Southeast Wisconsin area. They are here to share with you their take on familiar rock, indie, alt, and pop tunes.

Members: Chris Gallego, Stephen Lanza, Dave Zapp, Mei Chang, Julie Zhao, Genny Clements, Taylor May Bulanek

---
Mid-Atlantic
---
Epiphony A Cappella

Epiphony A'cappella was formed in 2018 with 5 ladies who have performed together for over 10 years. At the beginning of this season we added a beat-boxing dude! We perform creative arrangements of pop, rock and soul classics in a variety of environments throughout Charlotte and surrounding areas.

Members: Megan King, Jessie Haynes, Carrie Taft, Amanda Cipolletti, Kimm Santa, Bradley Blumer

---
The Trills

We are a small-but-mighty award-winning tiny a cappella family, who strives to change the world through music. Formerly the Towson Trills from Towson University, our group is made up of six members who contribute to an explosive sound; all of whom want to make an impact in the world, evoke emotion, and tell a story through our music. As a collegiate group, we are honored to have been 2017 & 2019 ICCA Finalists and Mid-Atlantic Champions! We can't wait for what's in store.

Members: Aaron Bayne, Leroy Hyson II, Nick Zuelsdorf, Kathryn Sacha, Missy Melkonian, Will Damanka Jr.

---
Up All Night Quartet

Up All Night Quartet is based in the DC area. While barbershop is the main style of music that they sing, they enjoy singing a wide variety of songs and genres. Up All Night enjoys having fun and spending time together outside of rehearsal with good food and good wine. They have represented Sweet Adelines Heart of the Blue Ridge Region 14 at International Competition in 2017, 2018, and 2019. They placed in the top 15 at the Sweet Adelines International competition in 2018. Most recently, Up All Night won Sweet Adelines Heart of the Blue Ridge Region 14's contest and will be representing the region at International in Louisville in 2023. Up All Night has also competed in the National Finals for the Harmony Sweepstakes placing 3rd in 2018 and 2022. They have been singing and competing together for six years.

Members: Sara Duffy , Kristen Thomas, Allison Lynskey, Heidi Wilson

---
Riff Harmony

Riff Harmony is an A Cappella Show Choir group representing Centreville High School, from Clifton, VA. They perform multiple styles varying from pop, all the way to musical theatre. This is their first year as a group, and are excited to see what the future holds in store for them.

Members: Haritha Pisupati, Touya Nakata, Kaitlyn Wood, Amber Addington, Claudia Bellotti, Natalie Ponturo, Emily Thomas, Sanjana Varghese

---
She Major

She Major began as a break-off group from the a cappella jazz quintet Vocal Obsession. Having sung mixed a cappella repertoire for many years, the ladies wanted to try some treble charts for fun, and they quickly became a favorite act performing a variety of genres at local open mic nights and festivals, as well as presenting neighborhood holiday caroling. Current members are Donna Amoroso (sop 2), Veronica McCaffrey (alto 2), Marianne Pastelak (sop 1/director/arranger) and newest member Sarah Paxton (alto 1).

Members: Marianne Pastelak, Donna Amoroso, Sarah Paxton, Veronica McCaffrey

---
National Finals
---
Verdant

Verdant is a 6-member semi-professional a cappella group located in Eugene, Oregon, which was first established in 2016 under the direction of Cameron Graham-Mask.

Verdant brings together the unique musical stylings of each member to shape dynamic, compelling arrangements of songs from a variety of genres, including Top-40, indie rock, film soundtracks, and more.

Members: Cameron Graham-Mask, Taylor Siebert, Chad Lowe, David Fowler, Richard Liebing, Katie Hammond

---
Highline Vocal Jazz

Highline is comprised of five best buddies who love to sing! Our vocal jazz quintet was founded in December 2017 and we have since been creating music videos and performing at events like the 2018 CT ACDA Fall Conference. We are committed to continuing the vocal jazz tradition established by groups like Manhattan Transfer, Take 6, The Real Group, and New York Voices. We believe in modernizing the art form these artists championed and making it fun and accessible for all audiences.

At the center of our philosophy is education of the next generation of singers through workshops and masterclasses in jazz singing and arranging. We believe that the world would be a better place if everyone would sing together!

Members: Mark Farnum, Emily Gaggiano, Jared Graveley, Chester Martin, Alyssa Venora

---
Up All Night Quartet

Up All Night Quartet is based in the DC area. While barbershop is the main style of music that they sing, they enjoy singing a wide variety of songs and genres. Up All Night enjoys having fun and spending time together outside of rehearsal with good food and good wine. They have represented Sweet Adelines Heart of the Blue Ridge Region 14 at International Competition for the past three years, and have competed in the National Finals for the Harmony Sweepstakes, placing 3rd in 2018. They have been singing and competing together for just over three years, enjoying the ride!

Members: Sara Duffy , Kristen Thomas, Allison Lynskey, Heidi Wilson

---
Side Note

Hip. Imaginative. Fun. Fresh. Funky Fresh. Side Note is a group of seven twentysomethings, from wildly different musical backgrounds, who draw draw their diversity to create an all-new sound. It's contemporary a cappella - pushed to the limits of pop, R&B, funk, rock, musical theater and jazz. Get ready for some buzzin' beats, rockin' riffs and hot harmonies as Side Note delivers a show unlike nearly anything else in vocal music!

Members: Katie Ponce, Reina Galhea, Priya Vijaykumar, Alex Briner, Juan Carlos Martinez, Roi Matalon, Ben Cachapero, Jefferson Lam, David Galhea, Richman Neumann

---
Minor Mischief

Though the quintet itself is new, all of its musicians have been singing together for almost ten years, beginning their musical journeys together within the Vocal Jazz ensembles at the University of Minnesota, Duluth. With UMD Vocal Jazz, they have performed in over 50 concerts together, including most prominently as an opening act at the legendary Apollo Theater in New York, and in St. Mary's Cathedral in Limerick, Ireland.

Members: Anna Torgerson, Christina Case, Ricky Pierce, Nate Ringdal, Luke Ericksen

---
New York
---
FLEX PITCH

FLEX PITCH is an acapella group based out of NYC. Originally formed as a virtual acapella group during the pandemic, they have sung in numerous different styles of music including jazz, R&B, and pop. After making a run all the way to the finals of "THE 2021 ACAPELLA OPEN" presented by Varsity Vocals, FLEX PITCH is ready to take on the live stage with their high energy and creativity!

Members: Will Farnham, Julian James, Marwan Ramen, Jenna Barbieri, Gabrielle Piacentile

---
Highline Vocal Jazz

Highline is an award-winning vocal jazz quintet comprised of five friendly friends who really like singing. We were founded in December 2017 and have been creating music videos for original, tight 5-part arrangements ever since. Based in New York City, we perform and teach all over the United States. Just recently, Highline was named national champions of the 2022 Harmony Sweepstakes.

We are committed to continuing the vocal jazz tradition established by groups like The Manhattan Transfer, New York Voices, The Real Group, and Take 6, as well as honoring the many influential instrumentalists that have pioneered jazz language. We believe in modernizing and reshaping the art form these musicians championed and making it fun and accessible for all audiences.

At the center of our philosophy is education of the next generation of singers through workshops and masterclasses in jazz singing and arranging. Most of all, we think singing and vocal music should be fun! We want our audiences to experience joy from our music, and we especially hope you do.

Members: Mark Farnum, Emily Gaggiano, Jared Graveley, Chester Martin, Alyssa Venora

---
Mezzo A Cappella

Mezzo A Cappella is a New York City–based, diverse, all-female a cappella group, who are passionate about music and performance and truly enjoy sharing that with others. In 2019, Mezzo released their first E.P. titled, "Woman Like Me" available on all streaming platforms.

Members: Amanda Lim, Liz Chapman, Erin Mazuera, Reynetta Sampson, Bree Lalor, Maggy Kucera, Sophia Brooks

---
Replay Vocals

Replay Vocals is a post-collegiate a cappella group that started during the pandemic in 2020. Based in New Jersey, each member of Replay Vocals brings their unique talents to create a musical sound all their own. They are excited to be performing in their first competition.

Members: Julien Blanchard, Nicole Cebulko, Evan Cordero, Madelyn Curtin, Morgan Graham, Luke Wroblewski

---
Pacific Northwest
---
Verdant

Verdant is a 6-member semi-professional a cappella group located in Eugene, Oregon, which was first established in 2016 under the direction of Cameron Graham-Mask.

Verdant brings together the unique musical stylings of each member to shape dynamic, compelling arrangements of songs from a variety of genres, including Top-40, indie rock, film soundtracks, and more.

Members: Cameron Graham-Mask, Taylor Siebert, Chad Lowe, David Fowler, Richard Liebing, Katie Hammond

---
Pipeline Vocal Project

Pipeline Vocal Project is Alaska's first contemporary a cappella vocal trio. We are comprised of a lead, bass and vocal percussion. PVP is committed to promoting contemporary a cappella through education and performance in Alaska. We seek not only to inspire but to breathe new life into the vocal scene in Alaska and beyond.

Members: Adriana Latonio, Molly Dieni, Lisa Hawkins

---
Outpour

Outpour is composed of eight voices from all around the greater Seattle area. As live performances became available in 2022, Outpour aimed to emphasize self-expression, interconnectedness, and collaboration with audiences and other musicians in the PNW. Our set is a diverse collection of pop, r&b, jazz, and nostalgia, and each song is arranged by one of our very own creative members. Originally formed during the pandemic, the initial focus of the group was to bring awareness to resources in their local communities by pairing information with vintage and contemporary pop songs. Today, the group continues to look for ways to collaborate and connect with their community.

Members: Jade Perry, Joette Dunnihoo, Rachel Border, Arthur Verdusco, Isaiah Ragland, Collin Donoghue, Jacob Cecil, Matt Maryhofer

---
Bodacious Ladyhood

Bodacious Ladyhood is a Seattle-based trio of women who have been singing together since 2002. Carolyn, Loretta and Jenny are excited to be back for their fourth time at Sweeps, having placed in the top three in their prior three appearances! They have opened for The Baudboys and have performed at Chateau Ste. Michelle (and on live, national radio) as guests on "A Prairie Home Companion with Garrison Keillor." They have been called "distinctive", "vibrant-voiced", and "show-stopping." Bodacious Ladyhood is three parts harmony, one part comedy and a whole lot of fun.

Members: Carolyn Hastings, Loretta Deranleau Howard, Jenny Buehler

---
---
---