---
2018 Participating Groups
20/20
20/20 is a collection of current and former college friends who have formed a lifelong bond through sharing their love of music. With their skills from music school at hand, the group combined already has decades of performing experience including leading opera roles, national festival performances, and professional choral recording sessions. Since grauating from Central Washington University they have all taken different career paths but still find time to come together in order to pursue musical excellence and share their passion for performing as 20/20.

Members: Emelia Blunt, Theo Olson, Matt Mayrhofer, Isaiah Ragland, Jacob Cecil

---
Altra Volta
Altra Volta is a 7-voice a cappella vocal ensemble founded in 1998, from Calgary, Canada. A creative community comprised of talented singers, arrangers and songwriters, the group's diverse repertoire includes classical choral, vocal jazz and pop music. In recent years the group has gone from performing published works to also creating arrangements and original songs of their own, exploring the many facets of the human voice to emulate various musical instruments. In addition to their own concerts, Altra Volta has performed for weddings and other special events around the city.

Members: Charishe Amante, Noel Amante, Hilary Aubin Amante, Sarah Hayduk, Keith Knudsen, Kristen Simpson, Ryan Wagner

---
B-Side Book Club
Established in 2015, B-Side Book Club A Cappella emerged from a group of close-knit friends who all shared a love for singing. All of the group members participated in collegiate A Cappella during their undergrad and wanted to continue singing together beyond graduation.

Members: Adriana Hernandez, Alison Noe, Kushi Beauchamp, Siani Donnelian, Becky Friedman, Charlie Best, Louis Umbarger, Kimo Camat, Trevor Sargent, Mason Wordell, Robert Pirtle, Sam Wellander

---
Fourcast
Fourcast first sang together in November of 2015...it was an audition for a baritone...and almost instantly we knew this was something special. Since then, we've competed twice in North-by-Northwest Region 13's Annual Convention and placed 3rd both times.

Members: Anna Martin, Lisa Martin, Carol Ward, Sue Beck

---
S'Pacific Sounds
S'Pacific Sounds is an elite group of ladies from the Pacific Sound Chorus in Bellevue, WA. This subset group of the chorus features exceptional singers and energetic performers, and they augment the chorus's shows with their expanded and varied repertoire. Their goal is to be able to continue to expand each individual's performing skills while bringing their style of a cappella music to audiences! They are so thrilled to be able to perform tonight in this competition. They hope the audience has as much fun as they do!

Members: Susan Kegley, Diane Lee, Tami Kamp, Janice McKenna, Michaela Phillips, Tricia Kastrop, Rebecca Strenge, Evy Young, Stephanie Potter, Michelle DeFreece, Cheryl Blasich, Terri B'Hymer

---
Stumptown Fellas
Stumptown Fellas is an all male R&B A Cappella from Portland, OR. They sing anything from Motown classics, 80's & 90's R&B, to songs by artists including Bruno Mars, John Legend, Robin Thicke, and Amy Winehouse. The group was founded by Matt Biller, Aisea Poulivaati, and Daniel Jeppesen back in 2014.

Members: Matt Biller, Aisea Poulivaati, Armond Frazier, Jason Bourke

---
Your Emcee for the Evening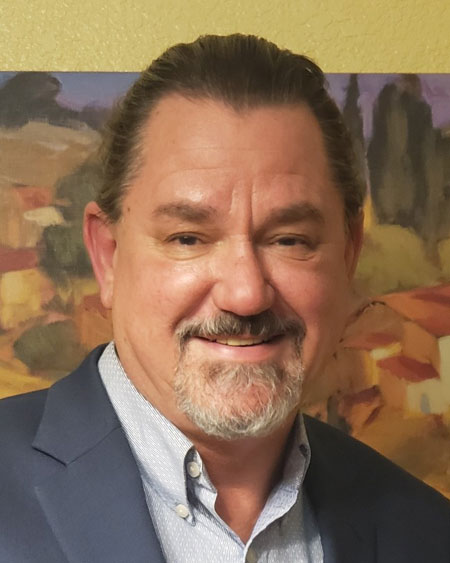 Raymond Dobson
Excited and honored to be returning yet again as emcee for Harmony Sweepstakes, Raymond grew up in southern California where he was exposed to a wide variety of musical genres. From the classical, opera and rock & roll that his mother would listen to while cleaning house on Saturdays (Mom loved Creedence!) to the traditional hymns sung at church on Sunday mornings and on to showtunes from musical theater productions and the harmonies of barbershop and doo-wop.

He has performed in various stage productions including "My Sister Eileen", "Annie Get Your Gun", "Guys and Dolls", "The Music Man", and "The Death (& Life) of Sneaky Fitch" and has also been an integral part of dramatic productions such as "The Diary of Anne Frank", "Tobacco Road", "Mister Roberts", and "The Brick & The Rose". He was a member of two southern California based quartets- Regular Boys Short (barbershop) and The South Bay Curve (doo-wop), as well as the comedy/folk duo The Men from Abdo (aka The Abdo-Men).

Raymond relocated to Olympia in 1990 and, after taking extended time away from performing (and after considerable prodding from his wife), Raymond returned to the stage fifteen years ago and can now be seen every December on this very stage "walking with style" as Herr Silberhaus in the local production of Ballet Northwest's "Nutcracker" alongside his wife Jennifer.

He returned to singing ten years ago as a member of Masterworks Choral Ensemble to honor the lives and memories of both his best friend (and fellow Abdo-Man) and of his mother. Now retired but keeping himself busy driving a big yellow bus for North Thurston Schools, Raymond lives in Lacey with his wife Jennifer, Gibson the dog and Pippin the cat. They have two sons- Noah & Gabriel- and he enjoys expanding his culinary experiences on the grill, working on home projects, a dram or two of Scotch, an occasional cigar, and spending time in his Cave listening to various selections from his collection of over 5,000 vinyl records where he is always willing to take someone for a "spin" down memory lane.
---
2018 Judges
Riana Nelson

Riana Nelson is a singer, artist, and entrepreneur from Olympia, WA. She sings professionally in a three-part-harmony sibling trio with her two brothers (called "Derik Nelson & Family"), touring to more than 70 Performing Arts Centers stages nationwide this year. She began touring with her brothers in 2013, to raise money for music and drama programs across 40+ West Coast high schools. Riana and her siblings provide educational outreach in many cities on tour as role models for young minds, conducting motivational seminars for high school students, inspiring kids to go outside their comfort zones to take chances, and empowering young women.

Riana proudly received her BFA in Musical Theatre from The University of Michigan, and during her time there, co-musically directed the oldest and most decorated a cappella groups of the university's history, Amazin' Blue.
---
Jill Barnes

Jill Barnes is the Executive Director of the Washington Center, a lover of all things Broadway, and a car/shower/office singer extraordinaire. She has a music degree from the University of Utah and a Master's in Arts Administration from Boston University. She shares her home and life with her husband Nathan, 3 curly haired kids, a wonderful Korean exchange student, and 2 gentle giants (AKA Great Danes). She's in love with the new wallpaper in the recently renovated Center and is over the moon to again have the opportunity to regularly attend live performances and to play a part in facilitating those opportunities with the community.
---
Kevin Kunz

Kevin studied jazz piano and voice at Central Washington University and studied under nationally renowned director, John Mowad. After college, Kevin jumped into radio jingle and commercial singing, while playing jazz and pop keyboards and singing in clubs and lounges in the 80's. Kevin joined with his brother in 2000 and formed Groove For Thought, which went on to win the coveted 2005 National Harmony Sweepstakes championship. Groove for Thought has gone on to star in NBC's The Sing Off Season 2 and continues a very successful musical career.

With numerous songwriting awards, album credits for writing and arranging, including arranging for string ensembles and horn sections, 2 CARA Awards and 3 more nominations for 2107, he is very active in the local music scene.

Kevin formed Straighter Road in 2012. The 6 vocalists of SR come from very diverse vocal backgrounds and experiences and blending them together resulted in being named 2015 Pacific Northwest Harmony Sweepstakes Champions, their very first competition ever, and then on to with the National Harmony Sweepstakes Competition award 2 months later in SanFrancisco, competing against the very best groups from around the country, while also bring home the award for Best Arrangement!
---
Deborah Vinsel

Deborah Vinsel has worked in nonprofit community media for more than 30 years. She has been the CEO at Thurston Community Media since 1990. She currently serves on the boards of directors for Washington Center for the Performing Arts and the Alliance for Community Media NW Region.

Vinsel's decision to make media her career was an extension of her love for theater, dance and music. Her parents supported her passion for the performing arts with training in music and dance throughout her school years. By the time she reached her early 20s she was a proficient musician playing flute, oboe and piano but her plans for a professional dance career were sidelined by a knee injury when she was in college.

Vinsel found a performing home in community theater until the siren song of television pulled her into a career both in front and behind the camera. She still enjoys singing and dancing for an audience and has never met a microphone she didn't love or stage that didn't beckon. Vinsel often says "the arts shaped my life."
---
Mark Anton

Since 1980 Mark has sung lead tenor with The Americana Supper Clubs of Florida, The Norman Luboff Choir The Roger Wagner Chorale, The Pied Pipers and The Dapper Dan's of Disneyland. He has performed with the Big Bands of Tommy Dorsey, Les Brown, Ray Anthony, Jimmy Dorsey, Horace Heidt, Billy May and Harry James along with such great stars as Tony Bennette, Rosemary Clooney,Julie Andrews,George Burns ,Barry Manilow, Diana Krall to name a few and was featured on the Larry King White House Christmas Special Andy Williams.

In addition to live performance, studio recording, TV and Radio performance Mark has owned and operated his private vocal studios in Los Angeles, CA and Olympia, WA where he continues to teach singing to students of all ages, levels and personal musical interests.
---
---
Complete list of 2018 participants
---

---
---
Interested in Performing?
We are always seeking groups who would like to participate in our events.
Groups of any style are welcome, but you must have between 3 and 12 members. We have a rule book which explains many of the details of the event, which you can see by clicking here. All groups must audition in order to compete. Generally this is done by sending a current tape and photo, although live auditions are sometimes arranged. The purpose of the audition is to make sure the group is appropriate for the Festival and to help the Director determine the performance order. If a group has competed previously, the audition process may be waived.
Please send music and photos to the regional director :

Gary Witley (Pacific Northwest) The Pacific Northwest Regional Festival is sponsored and produced by Masterworks Choral Ensemble (MCE). Gary Witley is the Artistic Director & Conductor of MCE. MCE is a Southwestern Washington community chorus dedicated to performance, community service, music education and leadership in the arts. Our mission is to perform sacred and secular choral, orchestral and newly commissioned works; to participate in community service activities and to provide a leadership role in developing, sponsoring and broadening the vocal arts.

PO Box 1091, Olympia, WA 98501-1090
360-339-0532
gwitley77 (at) gmail.com