---
2019 Participating Groups
The Bauds
The Bauds are an eight-voice a cappella group composed entirely of Microsoft employees and alumni. Driven by their love of both music and technology, they have a decorated history of competing in vocal competitions such as National Harmony Sweepstakes (placing 3rd in 2019) and Pacific Regional Northwest Harmony Sweepstakes (won 3 times, earned Audience Favorite 5 times & awarded Best Original Arrangement 3 times). They have also opened for vocal greats Take 6 and the Manhattan Transfer. Music can be found under the Baudboys on Amazon Music, iTunes, Spotify & CD Baby.


---
Bodacious Ladyhood
Bodacious Ladyhood is a Seattle-based trio of women who have been singing together since 2002. Carolyn, Loretta and Jenny are excited to be back for their fourth time at Sweeps, having placed in the top three in their prior three appearances! They have opened for The Baudboys and have performed at Chateau Ste. Michelle (and on live, national radio) as guests on "A Prairie Home Companion with Garrison Keillor." They have been called "distinctive", "vibrant-voiced", and "show-stopping." Bodacious Ladyhood is three parts harmony, one part comedy and a whole lot of fun.

Members: Carolyn Hastings, Jenny Buehler, Loretta Deranleau Howard

---
Emerald City Voices
Emerald City Voices is a Seattle-based a cappella ensemble whose members have been singing together since 2005. Originally started as a group of friends who met in a community choir, they now sing extensively during the holidays, at Mariners games, and around the Seattle area, as well as host multiple concerts benefiting local charities. The members of ECV are committed to high-quality a cappella music, entertaining performances, and having fun together!

Members: Sarah Robinson, Matt Smith, Andy Robinson, Jared Blatterman, Pam Reich, Betsy Hall, Meredith Harrigan, Katie Watson, Molly Tomlinson, Jason Fu, Andrew Williams, Patrick Daly

---
KlapaDoowopella
KlapaDooWopella specializes in traditional Croatian "Klapa" singing. Klapa singers are a cappella minstrels that hang out on boat docks and street corners along the Adriatic coast of Croatia. The passionate harmonic blend of traditional Klapa songs evokes uncaught fish, raging seas, and lost love. Despite forays into other genres, the quartet always returns to its first love, the moan of the sea that is the primal chord of the Klapa sInger.

Members: Bozo Lovatz, James Horvatz, William Weiskov, Justin Ferris , Jeff Carter

---
Restless Vocal Band
Restless Vocal Band is a vocal powerhouse from Seattle, WA. Voted as the #2 best band in Seattle for 3 years in a row and the 2016 Pacific North West Harmony Sweepstakes Champions, there is never a dull moment when you're part of Restless. Comprised of six people who genuinely love to perform together, Restless creates a high energy, fun and exciting stage show complete with music spanning almost 10 decades of music.

Members: Sean Braxton, Jordyn Day, Erik Eliason, Angelo Allard, Sam Waterhouse, KM Gospel

---
The Supertonics
An ensemble of Seattle Men's Chorus and Seattle Women's Chorus It's a brand new small group under the Seattle Choruses' banner! This mixed ensemble comprises members from both Seattle Women's Chorus and Seattle Men's Chorus, with a focus on singing tight-harmony a cappella repertoire. The Supertonics are directed by Nikki Blackmer, who brings 15 years of experience singing, directing, and teaching a cappella music.

Members: Aaron Carasco, Alex Kloehn, Amanda Vilbrandt, Cara Anderson - Ahrens, Chelsea Quinn, David Nilsson, Jennifer Beth, Joel Kimmel - Staebler, Nich Anderson, Nick Wishaar, Nikki Blackmer, Rohan Chandra

---
Up to Something
These four have been Up to Something since July of 2015. They have a combined total of over 60 years experience as members of Sweet Adelines Intl and are all members of the Northwest Harmony Chorus. It wasn't long before they agreed that comedy was the way to go for them. They are not your "typical" quartet and have been known to do parodies and things just a little out of the ordinary. The received the the Audience Choice Award for most entertaining quartet at the 2017 and 2018 North by Northwest Region 13 competition. They placed 8th in the 2018 All Northwest Barbershop Contest. Their name fits them well. Anyone that knows them will agree, always expect the unexpected because they are always Up to Something!

Members: Deb Loundagin, Ruth Peterson, Claudia Jamison, B. Gail Hillyer

---
Your Emcee for the Evening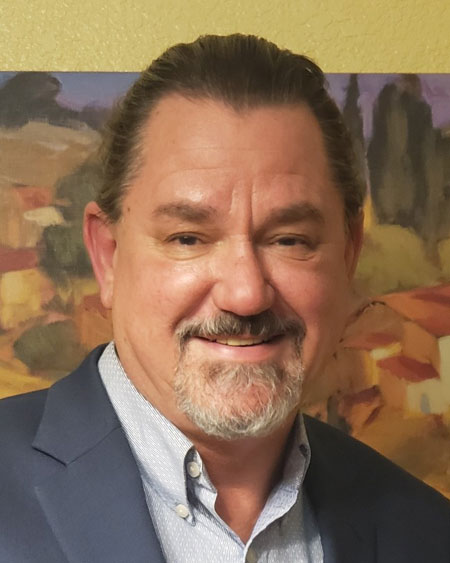 Raymond Dobson
Excited and honored to be returning yet again as emcee for Harmony Sweepstakes, Raymond grew up in southern California where he was exposed to a wide variety of musical genres. From the classical, opera and rock & roll that his mother would listen to while cleaning house on Saturdays (Mom loved Creedence!) to the traditional hymns sung at church on Sunday mornings and on to showtunes from musical theater productions and the harmonies of barbershop and doo-wop.

He has performed in various stage productions including "My Sister Eileen", "Annie Get Your Gun", "Guys and Dolls", "The Music Man", and "The Death (& Life) of Sneaky Fitch" and has also been an integral part of dramatic productions such as "The Diary of Anne Frank", "Tobacco Road", "Mister Roberts", and "The Brick & The Rose". He was a member of two southern California based quartets- Regular Boys Short (barbershop) and The South Bay Curve (doo-wop), as well as the comedy/folk duo The Men from Abdo (aka The Abdo-Men).

Raymond relocated to Olympia in 1990 and, after taking extended time away from performing (and after considerable prodding from his wife), Raymond returned to the stage fifteen years ago and can now be seen every December on this very stage "walking with style" as Herr Silberhaus in the local production of Ballet Northwest's "Nutcracker" alongside his wife Jennifer.

He returned to singing ten years ago as a member of Masterworks Choral Ensemble to honor the lives and memories of both his best friend (and fellow Abdo-Man) and of his mother. Now retired but keeping himself busy driving a big yellow bus for North Thurston Schools, Raymond lives in Lacey with his wife Jennifer, Gibson the dog and Pippin the cat. They have two sons- Noah & Gabriel- and he enjoys expanding his culinary experiences on the grill, working on home projects, a dram or two of Scotch, an occasional cigar, and spending time in his Cave listening to various selections from his collection of over 5,000 vinyl records where he is always willing to take someone for a "spin" down memory lane.
---
2019 Judges
Michael Butterworth

Michael Butterworth earned his MFA in theatre directing from the University of Montana and his PhD in theatre from Wayne State University in Detroit, Michigan. He is an alumnus of Masterworks Choral Ensemble in Olympia, staging and writing for some of their Renaissance winter concerts. His regional directing credits include Dead Man's Cell Phone at Montana Actors' Theatre and Pinkalicious, the Musical at Millbrook Playhouse. He has directed over 30 high school and college productions and currently teaches at Liberty High School in the Issaquah School District.
---
Scott Farrell

Scott Farrell, A Northwest native, has been a professional actor, singer, music director and teacher for over 40 years. As a featured singer he has appeared in theatres and nightclubs around this world, including New York City, Miami, Lake Tahoe, Las Vegas, Amsterdam, Tokyo, Philadelphia, Atlantic City, London and Bermuda, For sixteen years he was music director for Greg Thompson Productions, one of the largest producers of staged revue shows in the world, where he arranged and directed over 50 world-class productions He is a former music faculty member at The Evergreen State college, where he directed the college's choral group, The Evergreen Singers. Based out of Seattle, with an additional studio in Olympia, Scott currently provides private and group vocal experiences through his company, Harmonic Oasis LLC, helping people connect more deeply with their vocal selves.
---
Riana Nelson

Riana Nelson is a singer, artist, and entrepreneur from Olympia, WA. She sings professionally in a three-part-harmony sibling trio with her two brothers (called "Derik Nelson & Family"), touring to more than 70 Performing Arts Centers stages nationwide this year. She began touring with her brothers in 2013, to raise money for music and drama programs across 40+ West Coast high schools. Riana and her siblings provide educational outreach in many cities on tour as role models for young minds, conducting motivational seminars for high school students, inspiring kids to go outside their comfort zones to take chances, and empowering young women.

Riana proudly received her BFA in Musical Theatre from The University of Michigan, and during her time there, co-musically directed the oldest and most decorated a cappella groups of the university's history, Amazin' Blue.
---
Kevin Kunz

Kevin studied jazz piano and voice at Central Washington University and studied under nationally renowned director, John Mowad. After college, Kevin jumped into radio jingle and commercial singing, while playing jazz and pop keyboards and singing in clubs and lounges in the 80's. Kevin joined with his brother in 2000 and formed Groove For Thought, which went on to win the coveted 2005 National Harmony Sweepstakes championship. Groove for Thought has gone on to star in NBC's The Sing Off Season 2 and continues a very successful musical career.

With numerous songwriting awards, album credits for writing and arranging, including arranging for string ensembles and horn sections, 2 CARA Awards and 3 more nominations for 2107, he is very active in the local music scene.

Kevin formed Straighter Road in 2012. The 6 vocalists of SR come from very diverse vocal backgrounds and experiences and blending them together resulted in being named 2015 Pacific Northwest Harmony Sweepstakes Champions, their very first competition ever, and then on to with the National Harmony Sweepstakes Competition award 2 months later in SanFrancisco, competing against the very best groups from around the country, while also bring home the award for Best Arrangement!
---
Deborah Vinsel

Deborah Vinsel has worked in nonprofit community media for more than 30 years. She has been the CEO at Thurston Community Media since 1990. She currently serves on the boards of directors for Washington Center for the Performing Arts and the Alliance for Community Media NW Region.

Vinsel's decision to make media her career was an extension of her love for theater, dance and music. Her parents supported her passion for the performing arts with training in music and dance throughout her school years. By the time she reached her early 20s she was a proficient musician playing flute, oboe and piano but her plans for a professional dance career were sidelined by a knee injury when she was in college.

Vinsel found a performing home in community theater until the siren song of television pulled her into a career both in front and behind the camera. She still enjoys singing and dancing for an audience and has never met a microphone she didn't love or stage that didn't beckon. Vinsel often says "the arts shaped my life."
---
---
Complete list of 2019 participants
---

---
---
Interested in Performing?
We are always seeking groups who would like to participate in our events.
Groups of any style are welcome, but you must have between 3 and 12 members. We have a rule book which explains many of the details of the event, which you can see by clicking here. All groups must audition in order to compete. Generally this is done by sending a current tape and photo, although live auditions are sometimes arranged. The purpose of the audition is to make sure the group is appropriate for the Festival and to help the Director determine the performance order. If a group has competed previously, the audition process may be waived.
Please send music and photos to the regional director :

Victoria Montrose (Pacific Northwest) The Pacific Northwest Regional Festival is sponsored and produced by Masterworks Choral Ensemble (MCE). Victoria is the Business Manager of MCE, as well as a board member and proud tenor. MCE is a Southwestern Washington community chorus dedicated to performance, community service, music education and leadership in the arts. Their mission is to perform sacred and secular choral, orchestral and newly commissioned works; to participate in community service activities and to provide a leadership role in developing, sponsoring and broadening the vocal arts.

PO Box 1091, Olympia, WA 98501-1090
360-491-3305 x5
masterworkschoral (at) gmail.com