---
2022 Participating Groups
Bodacious Ladyhood
Bodacious Ladyhood is a Seattle-based trio of women who have been singing together since 2002. Carolyn, Loretta and Jenny are excited to be back for their fourth time at Sweeps, having placed in the top three in their prior three appearances! They have opened for The Baudboys and have performed at Chateau Ste. Michelle (and on live, national radio) as guests on "A Prairie Home Companion with Garrison Keillor." They have been called "distinctive", "vibrant-voiced", and "show-stopping." Bodacious Ladyhood is three parts harmony, one part comedy and a whole lot of fun.

Members: Carolyn Hastings, Loretta Deranleau Howard, Jenny Buehler

---
Outpour
Outpour is composed of eight voices from all around the greater Seattle area. As live performances became available in 2022, Outpour aimed to emphasize self-expression, interconnectedness, and collaboration with audiences and other musicians in the PNW. Our set is a diverse collection of pop, r&b, jazz, and nostalgia, and each song is arranged by one of our very own creative members. Originally formed during the pandemic, the initial focus of the group was to bring awareness to resources in their local communities by pairing information with vintage and contemporary pop songs. Today, the group continues to look for ways to collaborate and connect with their community.

Members: Jade Perry, Joette Dunnihoo, Rachel Border, Arthur Verdusco, Isaiah Ragland, Collin Donoghue, Jacob Cecil, Matt Maryhofer

---
Pipeline Vocal Project
Pipeline Vocal Project is Alaska's first contemporary a cappella vocal trio. We are comprised of a lead, bass and vocal percussion. PVP is committed to promoting contemporary a cappella through education and performance in Alaska. We seek not only to inspire but to breathe new life into the vocal scene in Alaska and beyond.

Members: Adriana Latonio, Molly Dieni, Lisa Hawkins

---
Verdant
Verdant is a 6-member semi-professional a cappella group located in Eugene, Oregon, which was first established in 2016 under the direction of Cameron Graham-Mask.

Verdant brings together the unique musical stylings of each member to shape dynamic, compelling arrangements of songs from a variety of genres, including Top-40, indie rock, film soundtracks, and more.

Members: Cameron Graham-Mask, Taylor Siebert, Chad Lowe, David Fowler, Richard Liebing, Katie Hammond

---
Your Emcee for the Evening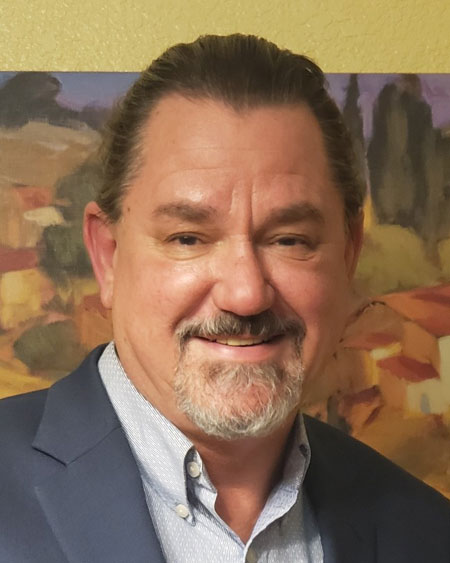 Raymond Dobson
Excited and honored to be returning yet again as emcee for Harmony Sweepstakes, Raymond grew up in southern California where he was exposed to a wide variety of musical genres. From the classical, opera and rock & roll that his mother would listen to while cleaning house on Saturdays (Mom loved Creedence!) to the traditional hymns sung at church on Sunday mornings and on to showtunes from musical theater productions and the harmonies of barbershop and doo-wop.

He has performed in various stage productions including "My Sister Eileen", "Annie Get Your Gun", "Guys and Dolls", "The Music Man", and "The Death (& Life) of Sneaky Fitch" and has also been an integral part of dramatic productions such as "The Diary of Anne Frank", "Tobacco Road", "Mister Roberts", and "The Brick & The Rose". He was a member of two southern California based quartets- Regular Boys Short (barbershop) and The South Bay Curve (doo-wop), as well as the comedy/folk duo The Men from Abdo (aka The Abdo-Men).

Raymond relocated to Olympia in 1990 and, after taking extended time away from performing (and after considerable prodding from his wife), Raymond returned to the stage fifteen years ago and can now be seen every December on this very stage "walking with style" as Herr Silberhaus in the local production of Ballet Northwest's "Nutcracker" alongside his wife Jennifer.

He returned to singing ten years ago as a member of Masterworks Choral Ensemble to honor the lives and memories of both his best friend (and fellow Abdo-Man) and of his mother. Now retired but keeping himself busy driving a big yellow bus for North Thurston Schools, Raymond lives in Lacey with his wife Jennifer, Gibson the dog and Pippin the cat. They have two sons- Noah & Gabriel- and he enjoys expanding his culinary experiences on the grill, working on home projects, a dram or two of Scotch, an occasional cigar, and spending time in his Cave listening to various selections from his collection of over 5,000 vinyl records where he is always willing to take someone for a "spin" down memory lane.
---
2022 Judges
Jill Barnes

Jill Barnes is the Executive Director of the Washington Center, a lover of all things Broadway, and a car/shower/office singer extraordinaire. She has a music degree from the University of Utah and a Master's in Arts Administration from Boston University. She shares her home and life with her husband Nathan, 3 curly haired kids, a wonderful Korean exchange student, and 2 gentle giants (AKA Great Danes). She's in love with the new wallpaper in the recently renovated Center and is over the moon to again have the opportunity to regularly attend live performances and to play a part in facilitating those opportunities with the community.
---
Scott Farrell

Scott Farrell, A Northwest native, has been a professional actor, singer, music director and teacher for over 40 years. As a featured singer he has appeared in theatres and nightclubs around this world, including New York City, Miami, Lake Tahoe, Las Vegas, Amsterdam, Tokyo, Philadelphia, Atlantic City, London and Bermuda, For sixteen years he was music director for Greg Thompson Productions, one of the largest producers of staged revue shows in the world, where he arranged and directed over 50 world-class productions He is a former music faculty member at The Evergreen State college, where he directed the college's choral group, The Evergreen Singers. Based out of Seattle, with an additional studio in Olympia, Scott currently provides private and group vocal experiences through his company, Harmonic Oasis LLC, helping people connect more deeply with their vocal selves.
---
Michael Butterworth

Michael Butterworth earned his MFA in theatre directing from the University of Montana and his PhD in theatre from Wayne State University in Detroit, Michigan. He is an alumnus of Masterworks Choral Ensemble in Olympia, staging and writing for some of their Renaissance winter concerts. His regional directing credits include Dead Man's Cell Phone at Montana Actors' Theatre and Pinkalicious, the Musical at Millbrook Playhouse. He has directed over 30 high school and college productions and currently teaches at Liberty High School in the Issaquah School District.
---
Deborah Vinsel

Deborah Vinsel has worked in nonprofit community media for more than 30 years. She has been the CEO at Thurston Community Media since 1990. She currently serves on the boards of directors for Washington Center for the Performing Arts and the Alliance for Community Media NW Region.

Vinsel's decision to make media her career was an extension of her love for theater, dance and music. Her parents supported her passion for the performing arts with training in music and dance throughout her school years. By the time she reached her early 20s she was a proficient musician playing flute, oboe and piano but her plans for a professional dance career were sidelined by a knee injury when she was in college.

Vinsel found a performing home in community theater until the siren song of television pulled her into a career both in front and behind the camera. She still enjoys singing and dancing for an audience and has never met a microphone she didn't love or stage that didn't beckon. Vinsel often says "the arts shaped my life."
---
Kathleen Alviar

Kathleen Alviar earned her MA in Choral Conducting from the University of Washington, where she performed with the University of Washington Chamber Singers under the direction of Dr. Geoffrey Boers. She has taught choir and theater and is currently the director of choral music at Black Hills High School and Tumwater Middle School in Tumwater. In addition to teaching choir, Kathleen has assisted with many musicals, and oversaw the vocal preparation for the BHHS productions of Children of Eden, The Sound of Music, The Music Man, Grease, and Godspell, among others. Kathleen and her husband James were active in theater during high school and college and remain involved in community theater. She is excited to be enjoying live music performances again
---
---
Complete list of 2022 participants
---

---
---
Stay Informed!
Keep in touch. Hear about our a cappella shows by subscribing to our e mail list.
We will only send you information about our events and will
absolutely never share or sell this email list to anybody else.
---
Interested in Performing?
We are always seeking groups who would like to participate in our events.
Groups of any style are welcome, but you must have between 3 and 12 members. We have a rule book which explains many of the details of the event, which you can see by clicking here. All groups must audition in order to compete. Generally this is done by sending a current tape and photo, although live auditions are sometimes arranged. The purpose of the audition is to make sure the group is appropriate for the Festival and to help the Director determine the performance order. If a group has competed previously, the audition process may be waived.
Please send music and photos to the regional director :

Gary Witley (Pacific Northwest) The Pacific Northwest Regional Festival is sponsored and produced by Masterworks Choral Ensemble (MCE). Gary Witley is the Artistic Director & Conductor of MCE. MCE is a Southwestern Washington community chorus dedicated to performance, community service, music education and leadership in the arts. Our mission is to perform sacred and secular choral, orchestral and newly commissioned works; to participate in community service activities and to provide a leadership role in developing, sponsoring and broadening the vocal arts.

PO Box 1091, Olympia, WA 98501-1090
360-339-0532
gwitley77 (at) gmail.com