---
2020 Participating Groups
20/20

20/20 is a collection of current and former college friends who have formed a lifelong bond through sharing their love of music. With their skills from music school at hand, the group combined already has decades of performing experience including leading opera roles, national festival performances, and professional choral recording sessions. Since grauating from Central Washington University they have all taken different career paths but still find time to come together in order to pursue musical excellence and share their passion for performing as 20/20.

Members: Emelia Blunt, Joette Dunnihoo, Theo Olson, Isaiah Ragland, Jacob Cecil, Matt Mayrhofer

---
Bodacious Ladyhood

Bodacious Ladyhood is a Seattle-based trio of women who have been singing together since 2002. Carolyn, Loretta and Jenny are excited to be back for their fourth time at Sweeps, having placed in the top three in their prior three appearances! They have opened for The Baudboys and have performed at Chateau Ste. Michelle (and on live, national radio) as guests on "A Prairie Home Companion with Garrison Keillor." They have been called "distinctive", "vibrant-voiced", and "show-stopping." Bodacious Ladyhood is three parts harmony, one part comedy and a whole lot of fun.

Members: Carolyn Hastings, Loretta Deranleau Howard, Jenny Buehler

---
Emerald City Voices

Emerald City Voices is a Seattle-based a cappella ensemble whose members have been singing together since 2005. Originally started as a group of friends who met in a community choir, they now sing extensively during the holidays, at Mariners games, and around the Seattle area, as well as host multiple concerts benefiting local charities. The members of ECV are committed to high-quality a cappella music, entertaining performances, and having fun together!

Members: Sarah Robinson, Matt Smith, Jared Blatterman, Betsy Hall, Pam Reich, Jason Fu, Andy Robinson, Jess Chung, Shannon Ludeman, Molly Tomlinson, Patrick Daly, Andrew Williams

---
Fifth Street

Fifth Street is a vocal quintet based in Victoria, BC. Its five members met at the University of Victoria's School of Music and formed the group out of a desire to make music together and continue growing as artists. Having recently opened for long-time vocal jazz legends The Real Group in the fall of 2019, Fifth Street continues to perform throughout British Columbia while combining the worlds of pop, jazz, and R&B in first-class five-part harmony.

Members: Natasha Penfield, Jilaine Orton, Ryan Narciso, Kenji Lee, Taylor Caswell

---
Fourcast

Fourcast first sang together in November of 2015...it was an audition for a baritone...and almost instantly we knew this was something special. Since then, we've competed 4 times in North-by-Northwest Region 13's Annual Convention and placed 3rd twice and 2nd most recently. We're glad to be back with the Harmony Sweeps for 2020 as it's our favorite venue!

Members: Lisa Martin, Anna Martin, Carol Ward, Sue Beck

---
Golden Tones

Comprised of six alumni from Oregon State University's all female a cappella group, Divine. Golden Tones is the culmination of over a decade of friendship and musicianship that has withstood the test of time.

Members: Aranda Furth, Erica Puopolo, Devon Sheppard, Blair Hutchison, Shaena Behbahany-Grim, Tiffany Haole-Venezuela, Melissa Albert-Ingalls

---
Restless Vocal Band

Restless Vocal Band is a vocal powerhouse from Seattle, WA. Voted as the #2 best band in Seattle for 3 years in a row and the 2016 Pacific North West Harmony Sweepstakes Champions, there is never a dull moment when you're part of Restless. Comprised of six people who genuinely love to perform together, Restless creates a high energy, fun and exciting stage show complete with music spanning almost 10 decades of music.

Members: Jordyn Day, Sean Braxton, Erik Eliason, Angelo Allard, Sam Waterhouse, KM Gospel

---
Your Emcee for the Evening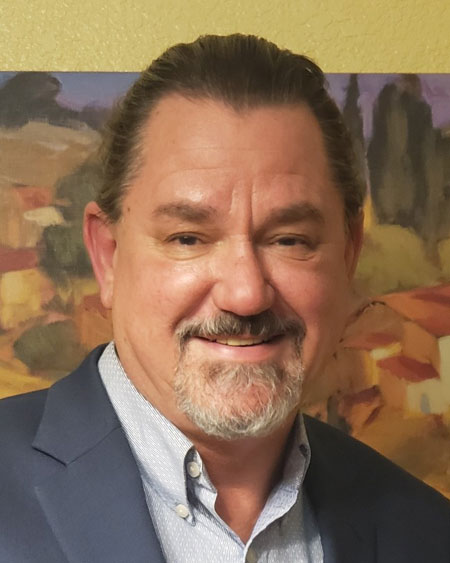 Raymond Dobson
Excited and honored to be returning for his second go-round as emcee for Harmony Sweepstakes, Raymond grew up watching his mother sing in church and perform in community talent revues. He cut his "singing teeth" in both church and school choirs, and continued to do so throughout his scholastic and formative years. He has performed in various musical stage productions including "Annie Get Your Gun", "Guys and Dolls", and "The Music Man", and has also been an integral part of dramatic productions such as The Diary of Anne Frank, Tobacco Road, Mister Roberts, and The Brick & The Rose. He was a member of two southern California based quartets- Regular Boys Short (barbershop) and The South Bay Curve (doo-wop), as well as the comedy/folk duo The Men from Abdo (aka The Abdo-Men).

He moved to Olympia in 1990 and, after taking extended time away from performing (and after considerable prodding from his wife), Raymond returned to the stage eleven years ago and can now be seen every December on this very stage "walking with style" as Herr Silberhaus in the local Olympia production of Ballet Northwest's "Nutcracker" alongside his wife Jennifer.

He returned to singing in recent years to honor the lives and memories of both his best friend (and fellow Abdo-Man) and of his mother. He is currently in his sixth year as a member of Masterworks Choral Ensemble. Raymond lives in Lacey with his wife and their two sons, Noah and Gabriel, Gibson the dog, and about 4,500 vinyl records.
---
2020 Judges
Jill Barnes

Jill Barnes is the Executive Director of the Washington Center. She has previously worked in Idaho Falls at the Willard Arts Center/Colonial Theater, John Michael Kohler Arts Center in Wisconsin, and Ririe-Woodbury Dance Company in Salt Lake City, UT. Jill grew up attending and participating in chorus, band, theater, and musicals. She studied vocal performance at the University of Utah and holds a Masters Degree in Arts Administration from Boston University. She moved to Olympia in June with her husband Nathan and 3 curly-haired children. She is an enthusiastic consumer of the arts and is thrilled to be a part of Harmony Sweepstakes.
---
Olivia Salazar de Breaux

Olivia Salazar de Breaux is a proud Olympia native who has made her mark on her beloved community as an entrepreneur, community leader, and public servant. She is married to her sweetheart of 20 years and they have two sons, whom she considers her greatest accomplishments. Aside from her fulltime job in the public sector, she owns and runs OlyBella, a company that handcrafts non-toxic lip moisturizers; she is the co-founder of the Oly Girlboss Collective, a networking group for over 150 local female entrepreneurs; and she is publishing her first novel in July of 2019. Music is in her blood, and she has performed since she was a child as a singer and songwriter. She has attended several Northwest Harmony Sweepstakes' and is a huge a cappella fan, so she is excited to participate as a first time judge. 
---
Scott Farrell

Scott Farrell, A Northwest native, has been a professional actor, singer, music director and teacher for over 40 years. As a featured singer he has appeared in theatres and nightclubs around this world, including New York City, Miami, Lake Tahoe, Las Vegas, Amsterdam, Tokyo, Philadelphia, Atlantic City, London and Bermuda, For sixteen years he was music director for Greg Thompson Productions, one of the largest producers of staged revue shows in the world, where he arranged and directed over 50 world-class productions He is a former music faculty member at The Evergreen State college, where he directed the college's choral group, The Evergreen Singers. Based out of Seattle, with an additional studio in Olympia, Scott currently provides private and group vocal experiences through his company, Harmonic Oasis LLC, helping people connect more deeply with their vocal selves.
---
Michael Butterworth

Michael Butterworth earned his MFA in theatre directing from the University of Montana and his PhD in theatre from Wayne State University in Detroit, Michigan. He is an alumnus of Masterworks Choral Ensemble in Olympia, staging and writing for some of their Renaissance winter concerts. His regional directing credits include Dead Man's Cell Phone at Montana Actors' Theatre and Pinkalicious, the Musical at Millbrook Playhouse. He has directed over 30 high school and college productions and currently teaches at Liberty High School in the Issaquah School District.
---
Deborah Vinsel

Deborah Vinsel has worked in nonprofit community media for more than 30 years. She has been the CEO at Thurston Community Media since 1990. She currently serves on the boards of directors for Washington Center for the Performing Arts and the Alliance for Community Media NW Region.

Vinsel's decision to make media her career was an extension of her love for theater, dance and music. Her parents supported her passion for the performing arts with training in music and dance throughout her school years. By the time she reached her early 20s she was a proficient musician playing flute, oboe and piano but her plans for a professional dance career were sidelined by a knee injury when she was in college.

Vinsel found a performing home in community theater until the siren song of television pulled her into a career both in front and behind the camera. She still enjoys singing and dancing for an audience and has never met a microphone she didn't love or stage that didn't beckon. Vinsel often says "the arts shaped my life."
---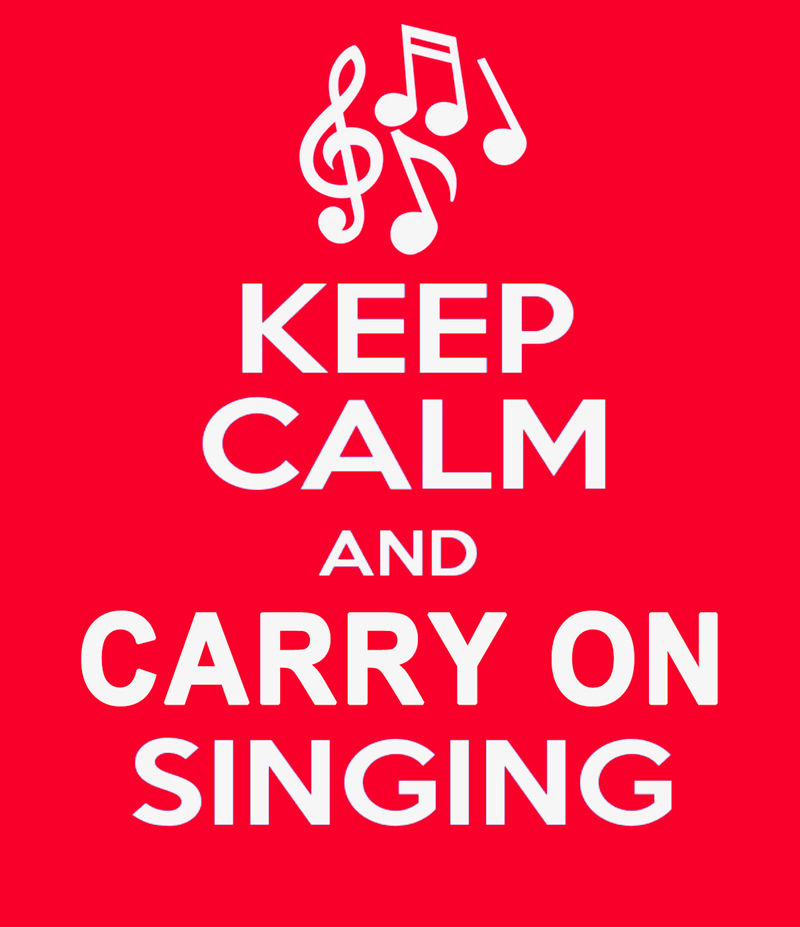 ---
---
Complete list of 2020 participants
---

---
---
Stay Informed!
Keep in touch. Hear about our a cappella shows by subscribing to our e mail list.
We will only send you information about our events and will
absolutely never share or sell this email list to anybody else.
---
Interested in Performing?
We are always seeking groups who would like to participate in our events.
Groups of any style are welcome, but you must have between 3 and 12 members. We have a rule book which explains many of the details of the event, which you can see by clicking here. All groups must audition in order to compete. Generally this is done by sending a current tape and photo, although live auditions are sometimes arranged. The purpose of the audition is to make sure the group is appropriate for the Festival and to help the Director determine the performance order. If a group has competed previously, the audition process may be waived.
Please send music and photos to the regional director :

Gary Witley (Pacific Northwest) The Pacific Northwest Regional Festival is sponsored and produced by Masterworks Choral Ensemble (MCE). Gary Witley is the Artistic Director & Conductor of MCE. MCE is a Southwestern Washington community chorus dedicated to performance, community service, music education and leadership in the arts. Our mission is to perform sacred and secular choral, orchestral and newly commissioned works; to participate in community service activities and to provide a leadership role in developing, sponsoring and broadening the vocal arts.

PO Box 1091, Olympia, WA 98501-1090
360-339-0532
gwitley77 (at) gmail.com