---
2019 Participating Groups
Just4(Kicks)

Just4(Kicks) is a quartet of four good friends who formed back in 2000 and whose mission is to sing well, entertain, and share our love of barbershop music. Ask us to sing a song and we'll never say no! We love entertaining and making our audiences smile. Our repertoire consists of songs we've borrowed(!) from some of the very best men's and women's quartets to ever sing in the barbershop style and also some original arrangements in the Just4(Kicks) style! It has been said that "Music can change the world because it can change people." We have been changed for the better by our love of music!

Members: Diane Sussuma, Jean Schoenlank, Beth Fulton, Janet Cebula

---
Martini Glass A Cappella

Martini Glass A cappella is a semi-professional group comprised of eleven ladies from the greater Danbury, Connecticut area. Started in 2004 with students from Danbury High School, Martini has been confusing people with their name for almost fifteen years. In recent years, Martini has had the opportunity to perform and compete throughout the region, including back to back participation in the Varsity Vocals Aca-Open. With a wide range of styles in our repertoire, from jazz and pop to Broadway and gospel, there is sure to be something for everyone when they perform.

Members: Amanda Sousa, Jessica Savage, Shea Westlake, Vannissa Lewis, Courtney Shanley, Katie Schuessler, Lauren Brown, Deanna Broga, Gillian Tedeschi, Megan Corbett

---
The Perfect Fifths

We are the Perfect Fifths! We would love to perform at the Harmony Sweepstakes A Cappella Festival. Our singers have performed on Broadway, Broadway National Tours, Off-Broadway, on cruise ships, at Disney World, and on YouTube videos with over a million views. As a group, you can see us on Scary Mommy's The Lullaby League, and you can hear our original song 'Sleepy Emma' on Apple Music.

Members: Matthew Webster, Taylor Ferrera, MaryJoanna Grisso, Chasdan Mike, Dale Sampson

---
RESOLVE

RESOLVE is a vocal jazz quartet based out of Central Florida. Inspired by legendary vocal groups such as the Manhattan Transfer and the New York Voices, these four young vocalists bring a flair and musicality to the stage that is all their own!

When they're not creating music as RESOLVE, they spend their time performing for the Walt Disney Company. Collectively, they can be seen performing at various stages throughout Walt Disney World, including: The Dapper Dans, Finding Nemo - The Musical, and The Voices of Liberty!

Members: Christopher Keough, Ashley Rosa, Elodie Germain, Joshua Waddy

---
Reverb

Reverb is a New York City based a cappella group founded in 2017. Starting with six female voices coming together, Reverb has built a foundation to progress a cappella performance through a variety of genres, focusing mainly on pop, rock, alternative, and whatever speaks to them. Currently, the group is a co-ed group that has expanded to include nine members.

Members: Dena Ayzikovich, Abena Roman, Alison Lynch, Ben Conlon, Dani Bennett, Jake Sachs, Lauren Rich, Caryn Kelleher, Danny Gentile

---
Saffron

Saffron formed in January 2015 and burst onto the Region 1 Sweet Adelines scene a few months later with a 4th place medal. They medaled each year since, until in April of 2018 they became Region 1 Sweet Adelines International Champions. They earned their blue ribbons while also breaking the Region 1 record with a score of 637! Their repertoire covers an eclectic variety of charts ranging from folk ballads, to toe-tapping jazzy standards, to southern rock melodies, all arranged in classic and tight barbershop chording that is sure to put a tear in your eye and a smile in your heart!

Members: Christine Bulgini, Amanda Fowski, Penny Schroeder, Susan Berry

---
Six13

Juxtaposing the traditional and the contemporary, New York City's Six13 is bringing an unprecedented style and energy to Jewish music with nothing but the power of the human voice.

You may have seen them online, where they've garnered over 15 million views on YouTube and Facebook; in national media outlets like The Today Show, The View, CBS, CNN or Huffington Post; or on Bruno Mars' Facebook page (he liked their Passover version of his song so much, he posted it there himself). They've also performed at the White House for a private audience of President Barack Obama and First Lady Michelle Obama.

Six13 is anchored by a strong Jewish identity, fueled by soulful harmonies, intricate arrangements and their signature dynamic, full-band-like sound, and driven by a mission to connect Jews around the world with their heritage through music.

Members: Michael Boxer, Mordy Weinstein, Nathaniel Ribner, Lior Melnick, Josh Sauer, Jacob Spadaro

---
The Tee-Tones

With their brand of R&B soul, The Tee-Tones are quickly making a name for themselves in the NYC tri-state area, The Tee-Tones are an amazing a cappella singing group from Brooklyn, NY who combine soulful, group harmony with passionate vocal performances in the classic Doowop, RnB and Motown genres everyone loves.

Members: James R. , L Scout F. , Gerard B. , Bernard T. , Gerard G.

---
The Workshop

The Workshop is a New York-based a cappella group spicing up the post-collegiate scene with its alternative style, unique repertoire, and down to earth personalities. Formed in 2011, The Workshop has performed all over NYC at venues including The Bitter End, Arlene's Grocery, The Triad, 54 Below and more. In recent years the group has experienced great success with growing their online presence. With a focus on Instagram, they have grown their account to over 8 thousand followers, and are filming their own web series which will debut later this spring! Currently the group is comprised of ten talented and unique members from all walks of life.

Members: Cara Klewin, Claire Tomes, Hannah Sands, Stephanie Corder, Jon Basla, Jake Sussman, Riley Paul, Matt Bonaccorso, Will Gross, William Horton

---
Your Emcee for the Evening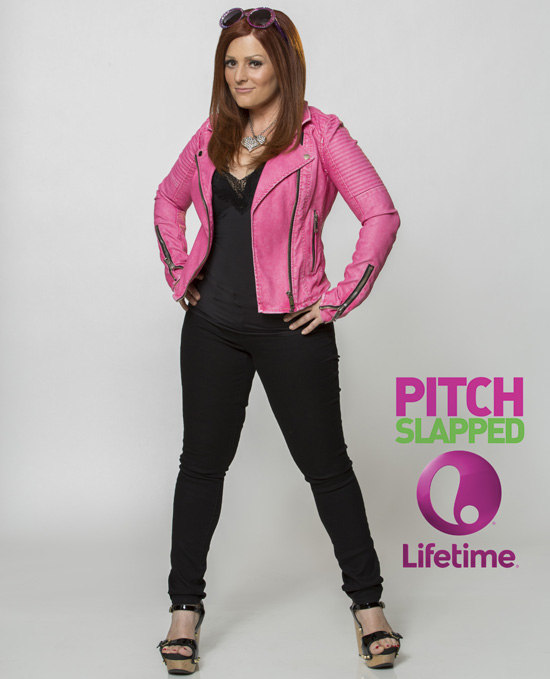 Diana Preisler's career in a cappella began as the female lead singer, and band manager of Broadway Records recording artist, Blue Jupiter. She is a featured soloists on Blue Jupiter's newest album, Twisted Broadway Vol. 1. Blue Jupiter has performed at performing arts centers, colleges, festivals, and corporate events around the world. Blue Jupiter won the Oreo "Milk's Favorite Jingle" contest, hosted by famed American Idol Judge Randy Jackson, and has performed with iconic performers like The Roots, Livingston Taylor, and The Persuasions. Companies like: Disney, ABC Family, the Food Network, Honda, NOKIA, Nickelodeon, and Hermes have featured Blue Jupiter at their corporate events. You may have seen Blue Jupiter on Oprah, the Huff Post, headlining at theatres around the globe, cruise ships and casinos, including over 200 shows at the Sands Casino in Macau, China.

Diana's work as an a cappella performance coach and mentor caught the attention of Lifetime TV in 2014. Soon after, Diana helped create and star in the Lifetime original a cappella series, "Pitch Slapped." This competition docu-series featured Diana working with high school students through 10 weeks of competition. "Pitch Slapped" continues to air on Lifetime in countries across the world.

Before Diana began her career as an a cappella singer, she graced the theatrical stage on multiple national Broadway tours such as "Fiddler on the Roof" and "A Christams Carol." Regional roles across the US include Eva Peron in "Evita", Ado Annie in "Oklahoma", Dorothy in "The Wizard of Oz", Linda in "Blood Brothers" and Shelley in "Bat Boy, The Musical." As a Nationally televised voice-over artist, you've heard Diana as the voice of MTV, Nickelodeon, Behr Paint, Coca-Cola, McDonald's, Herbal Essences, Priceline, Planter's (with Robert Downy Jr), Fisher Price, HGTV, VH1, or Bank of America (to name just a few.)
---
2019 Judges
Eric Chung

Eric Chung is an award-winning veteran of collegiate and professional a cappella who has been singing, arranging, and writing since 2013 with Similar Jones, a seven-member Boston-based a cappella band that recently celebrated its 20th anniversary. From 2008 to 2013, Eric was the primary director, arranger, and songwriter for the Portland-based pop/rock vocal band Strangers in Harmony. Under his leadership, the Strangers won the 2011 "Portland's Got Talent" competition, were runner-up in the Pacific Northwest Regional Harmony Sweepstakes, and were recognized with multiple A Cappella Community Awards nominations. Other prior a cappella projects include Boston-based Downtown Crossing (now called Immutable), award-winning New York pop/jazz group Stay Tuned, and the Harvard-Radcliffe Veritones.

Eric has earned national recognition for his solo a cappella work, winning the nationwide 2008 A Cappella Originals songwriting contest and receiving multiple nominations in the annual A Cappella Community Awards for Best Solo A Cappella Performer over the years. His 2011 EP, "It Was You All Along", was one of the first solo a cappella albums to be released consisting entirely of original music. More recently, he received a nomination in the Best A Cappella Song category of the 2016 Independent Music Awards.
---
Mark Paul

Mark Paul is an accomplished a cappella performer, music director, vocal coach, and lifelong musician. A 39-year member of the Barbershop Harmony Society (BHS), he is the former bass singer of a top-20 International-level a cappella barbershop quartet, Reveille, that for nine years regularly entertained audiences across the United States and internationally. Reveille holds a quartet championship in the BHS six-state Mid-Atlantic District. He served for seventeen years in top musical leadership positions for gold and silver internationally competitive BHS choruses and was the front-line Musical Director of a BHS District level chorus. He has performed in a documentary film about barbershop singing and on two music albums. An a cappella vocal coach for 34 years, Mark works with individuals, quartets, and choruses, and has served as faculty on several a cappella music education programs, both domestically and abroad. Mark is a Reiki Master, certified to use healing energy to help remove blockages and assist in correcting imbalances, and he also works as an Executive Leadership Development Coach. He integrates his leadership development and Reiki work into his vocal coaching, guiding people on an energetic level to reach higher degrees of musical awareness and achievement. Mark's favorite downtime activities are surf fishing and camping.
---
Carol Maillard

Carol Lynn Maillard is an actress, singer and composer. Her passion for the stage brought her to the D.C. Black Repertory Company and the beginnings of the vocal ensemble that was to become Sweet Honey In The Rock. Carol is an accomplished actress and has performed in film, television and on stage. Her theater credits encompass a wide range of styles from musical comedy and revues to drama and experimental. She has performed on and off Broadway (Eubie, Don't Get God Started, Comin' Uptown, Home, It's So Nice To Be Civilized, Beehive, Forever My Darling); with the Negro Ensemble Company (Home, Zooman and the Sign, Colored Peoples Time, The Great Mac Daddy); and the New York Shakespeare Festival (Spunk, Caucasian Chalk Circle, Under Fire, A Photograph…); also at the Actors Studio (Hunter). She can be seen in the feature films Beloved and Thirty Years to Life. On television, Carol has appeared in For Colored Girls Who Have Considered Suicide and Halleluiah! ( PBS) ; Law and Order: SVU and Law and Order. Carol is a founding member of SWEET HONEY IN THE ROCK. Her powerful rendition of Motherless Child arranged for Sweet Honey, is featured in the motion picture, THE VISIT and the Dorothy Height documentary, WE ARE NOT VANISHING. Carol was Conceptual Producer for the documentary film on PBS' American Masters 2005 – SWEET HONEY IN THE ROCK: RAISE YOUR VOICE! Produced and directed by Stanley Nelson (Firelightmedia Films), the film chronicled Sweet Honey's 30th Anniversary year (2003). As a vocalist, she has had the privilege to record with Horace Silver, Betty Buckley, and the SYDA Foundations inspirational recording Sounds of Light. In 2003, her poem H2O Flow was featured as the opening selection of Marjorie Reyersons photo/poetry book WATER MUSIC. And in 1998, she penned the HERSTORY for Sweet Honey's first songbook, CONTINUUM.
---
Louise Robinson

Louise Robinson, a native New Yorker, studied concert bass for six years and attended the High School of Music and Art. A graduate of Howard University with a BFA, her professional career began at Washington, D.C.'s Arena Stage. Louise accepted Robert Hooks' invitation to become a member of the new, D.C. Black Repertory Company Acting Ensemble. It was out of this theatre company that Louise, along with Carol Maillard. Bernice Johnson Reagon, and Mie, formed the a cappella quartet, Sweet Honey In The Rock.

Louise's colorful career has taken her up many paths, including performances, both on and off-Broadway, and in film and studio recording. She has also worn the producer's hat as she, along with Maillard and Smokey Ronald Stevens, produced A Sho Nuff Variety Revue, a series of performances showcasing some of New York's finest talent, including Adolph Casear, Sandra Reeves Phillips, and legendary tap dancers Gregory Hines, Avon Long, and Joe Attles.

Louise was the founding director of the Bay Area a cappella quintet, Street Sounds, taking their music around the country and the world for 14 years. Louise returned to Sweet Honey In The Rock in 2004, and combines her experience in theatre and music to offer a workshop that explores the creative freedom in us all.
---
Hugh Colocott

Hugh Colocott was born in Farnham Surrey, England and currently lives in Port Washington, NY. A career musician, Hugh was a the singer and lead guitarist for influential Philadelphia - based band "The Skam" and was signed to RCA Records in 1994 as the guitarist of yet another Philly-based band "ME". Presently, he is a partner in the songwriting / production company Vortex Music based in Manhattan, New York. Though his songwriting catalog numbers well over 300 songs, Hugh still enjoys playing live and strikes a balance between producing and performing. You can hear Hugh performing many of his songs on Television and Film.
---
---
Complete list of 2019 participants
---

---
---
Stay Informed!
Keep in touch. Hear about our a cappella shows by subscribing to our e mail list.
We will only send you information about our events and will
absolutely never share or sell this email list to anybody else.
---
Interested in Performing?
We are always seeking groups who would like to participate in our events.
Groups of any style are welcome, but you must have between 3 and 12 members. We have a rule book which explains many of the details of the event, which you can see by clicking here. All groups must audition in order to compete. Generally this is done by sending a current tape and photo, although live auditions are sometimes arranged. The purpose of the audition is to make sure the group is appropriate for the Festival and to help the Director determine the performance order. If a group has competed previously, the audition process may be waived.
Please send music and photos to the regional director :

Colette Thompson (New York) Colette Thompson has directed or performed in over eleven vocal ensembles, with her group, Stay Tuned, placing 3rd in the 1998 New York Regional of the Harmony Sweepstakes; Colette has performed/recorded with Lukas Foss, Leonard Bernstein, Jesse Norman, Peter, Paul & Mary, and James Levine A billboard-ranked singer/songwriter, she has also managed several events, including, Christmas at NYU, Complex at the Duplex, and An Evening with The Real Group at NYC's Symphony Space. With performances televised via major news programs including Good Morning America, The Today Show, CNN, and NY1, she is a promoter, producer, adjudicator and an ambassador of vocal music worldwide.

128 Fort Greene Place, Suite 1B, Brooklyn, NY 11217
917-442-2011
colette.thompson (at) mac.com