Reverb is a New York City based a cappella group founded in 2017 by a group of six female voices who came together through a mutual love of music and vocal performance. After their debut performance at the 2017 Varsity Vocals competition, they continued to develop and expand the group to also include male voices. Although members of Reverb all lead busy professional lives as teachers, lawyers, business people, and sound engineers, they all value this creative outlet and the opportunity to share our original arrangements and sound with the public.

This year, Reverb has had a wide array of performances from surprise marriage proposals in Central Park and flash mobs in Times Square to more intimate shows at small businesses through the Contemporary Acapella League and Make Music New York. At each performance, Reverb performs original arrangements (and, at times, choreography) that span an assortment of genres including pop, rock, and alternative that are certain to thrill and engage all members of the audience.
Founded: 2017
Members: Dena Ayzikovich, Abena Roman, Alison Lynch, Ben Conlon, Dani Bennett, Jake Sachs, Lauren Rich, Caryn Kelleher, Danny Gentile
Contact Reverb




---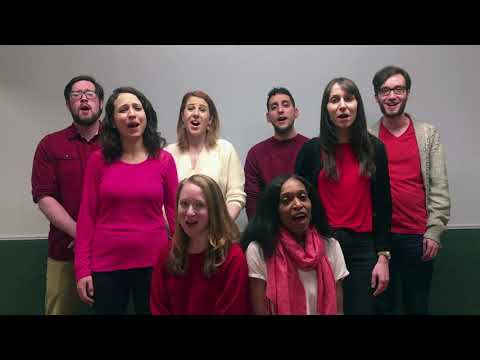 This Valentine's Day, we hope to make our song your song by inviting all Reverb fans to share in our love of music. We hope you don't mind that we continue to share our videos and put down in words how much we appreciate and love our followers.