Roy Rasera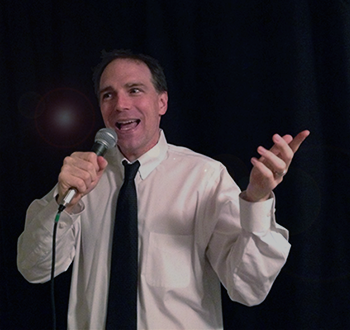 Roy Rasera grew up surrounded by classical music and the Beatles. In this inspirational environment his interests naturally gravitated towards poetry, photography and music. Paired with the Viola, French Horn, and a camera, Roy spent his early years (~8-15) competing at the state and local levels of Solo, Chamber, Band, Choir, and Orchestra festivals, and photography contests. For his senior year of High School, Roy was accepted to and attended the Interlochen Arts Academy on a Viola scholarship.

Roy's life then switched gears as he went to the Massachusetts Institute of Technology (MIT) for college and post-grad studies. It was there that he was seduced by a capella music and joined the MIT Logarhythms, an award-winning all-male vocal group. After producing two CDs, two national tours, and a dozen arrangements, Roy left MIT and the Logarhythms.

Armed with his three MIT degrees (one of them in Music), he moved to Arizona to work at Intel. There, he spent several years singing with the five-man a capella group "The Soundbytes" and began competing in Poetry Slams. Roy finally made the move to Portland, Oregon, where his artistic focus shifted to electronic music recording/production (cdbaby.com/earthambience), publishing his poetry, and selling his nature photography at galleries from Ashland to Portland (www.secondsunset.com).

Having left Intel nearly a decade ago, Roy's professional life took a more expansive direction - he now uses his analytical nature and orchestration/arranging talents to develop and implement financial strategies for ambitious professionals in the top 5% of the country. During a financial seminar he held for MIT Alumni, Roy met Mike Mendyke and bonded over their history with the MIT Logarhythms. This eventually led to forming a quartet of friends (including Mike) to help Roy sing his proposal to his (now) wife.
---
| | |
| --- | --- |
| | Pacific Northwest Harmony Sweepstakes 3rd Place Winners |
---
| | |
| --- | --- |
| | Pacific Northwest Harmony Sweepstakes 3rd Place Winners |
---
| | |
| --- | --- |
| | Pacific Northwest Harmony Sweepstakes Performer. |
---
| | |
| --- | --- |
| | Pacific Northwest Harmony Sweepstakes Performer. |
---
| | |
| --- | --- |
| | Pacific Northwest Harmony Sweepstakes Performer. |
---