---
2017 Participating Groups
---
---
---
No Big Deal
No Big Deal is a contemporary quartet that brings a refreshing change of pace to the idea of quartet singing. with roots in classic doo wop, we combine the old with the new, bringing an exciting and unique sound to both classic and contemporary music. Coming from Chicago's incredible theater community, every member can be seen acting around the city, and have performed with such companies as Chicago Shakespeare Theatre, The Hypocrites, Pride Films and Plays, MINT, The Apollo, and Porchlight Music Theater. Their expertise on stage in all forms makes them one of Chicago's most entertaining a cappella experiences.

Members: Nick Druzbanski, Andres Enriquez, Sam Button-Harrison, Jake Meyer

---
The Northsiders
The reigning Illinois District silver medalists of the Barbershop Harmony Society, The Northsiders are a dynamic quartet delighting all audiences with old and new classics alike in the barbershop style and beyond. Their name reflects the fact that they are based in Chicago's North Side. They are equally comfortable at a formal service and a keg party. They are highly sought after for birthday celebrations, weddings, corporate events, and by the FBI.

Members: Noah Miller, Oliver Merrill, Loren Shevitz, Steve Schoultz

---
The Sound Exchange
From soulful ballads, to blistering rock anthems, from jazz standards to chart-topping singles, The Sound Exchange does it all. Based out of the Twin Cities, this group brings dazzling harmonies and wisecracking audience interaction to every show and do it with it with joy and humor. Get ready for the hijinks and harmony of...The Sound Exchange.

Members: Alicia Renée, Nick Bailey, Eric Buegler, Caleb Lee, Paul Donnelly

---
The Uptones
The Uptones (originally Uptown Sound) was formed by young professionals in Chicago who wanted to start an adventure in the world of contemporary a cappella. Our members come from many walks of musical life, including musical theatre, choirs, and college a cappella groups.

With humble roots in caroling around the city during the 2009 holiday season, the group got its first big break performing at a small cafee called Lincoln Perk in the summer of 2010 to a capacity crowd. The group continues to host bi-annual concerts and is currently recording their very first album.

Members: Steve Boblak, Ian Mateo, Taryn Pryor, Ethan McMahon, Aaron Taylor Mays, Vi Chaundry, Hannah Kelly, Thor Rudebeck

---
Your Emcee for the Evening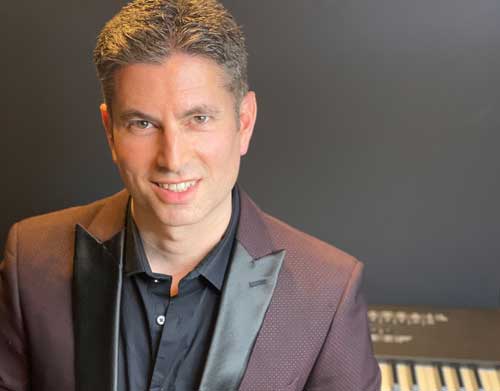 David Wilner competed in the Chicago Harmony Sweepstakes with Blind Man's Bluff and Fiveplay, winning First Place, Audience Favorite, and Best Original Song with each group. During his six years in Blind Man's Bluff, David toured nationally and recorded five albums. He also spent seven years with the classic rock quartet Ac•Rock, recording two albums. Today, David emcees events throughout the Chicagoland area and performs in the band The Four C Notes. He has been the regional producer of the Chicago Harmony Sweepstakes since 2017.
---
2017 Judges
Daniel Gregerman

Daniel Gregerman, Choral Director at Niles North High School in Skokie, IL has spent 23 years building an award winning choral program. Applying his deep passion for music and education, Gregerman started and built the NNHS vocal program. He was recently named, the 2014 John LaPorta Jazz Educator of the Year by the Jazz Education Network and the Berklee School of Music. His groups have earned national recognition, performing at regional and national conferences, winning multiple Down Beat awards, and performing at festivals both nationally and internationally. Gregerman's ensembles have shared the stage with such names as Diane Schuur, The New York Voices, The Real Group, Take Six, and Janis Segal of The Manhattan Transfer. Known composers such as Jennifer Barnes, Michele Weir, Kirby Shaw, Greg Jaspers, and Gary Fry continue to create musical arrangements and compositions for his ensembles. Gregerman has served in a variety of leadership roles within the community of education. He is a founding member of the Jazz Education Network, (JEN), where he has volunteered in many different roles including his role as the Conference Office Co0rdinator for the Annual JEN Conference. Gregerman has held positions as State and District Chairman of Vocal Jazz for ILMEA, and has been Guest Director for several ILMEA District Jazz Festivals as well as acting as a clinician for vocal groups both locally and around the Midwest. Gregerman earned his Bachelor of Music Education from Northwestern University in Evanston, IL and a Master of Music Degree with an emphasis in Choral Conducting and Jazz Studies from Western Michigan University in Kalamazoo, MI.
---
Becca Kaufman

A native New Yorker, Becca moved to Chicago to attend Northwestern University's renowned theatre program. Beginning her career as one of the most sought-after jingle writers/session vocalists in Chicago, Becca quickly expanded her talents to producing musical showcases and albums, providing commercial voice overs, and becoming a wedding expert featured on TV and radio—including her own radio show "I Do, I Do" on 105.9fm, WCKG. Becca has been leading her own society band, BK), for the past ten years. A little over four years ago, Becca launched her own company, BeatMix Music, bringing on a roster of talent including dance bands, string quartets, jazz trios and more, hoping to match every client with an unparalleled music experience. Becca has appeared on stage with performers such as Lily Tomlin, Brooke Shields, Phoebe Snow, Tony Roberts, and Ellen Burstyn and several summers ago was a featured performer in the Broadway Chicago Concert in Millennium Park singing for over 19,000 people. Becca was cast in the role of a comedic cabaret singer for Scrooge & Marley, a feature film released in late 2012. And, should you wonder where her hometown loyalties reside—she has sung the National Anthem for both the world-champion Chicago Bulls and her forever-losing New York Knicks. She is the proud wife of acclaimed chef, Peter Schonman, and by far her best productions are their three kids, Gabe, Brooke and Trevor.
---
Brian Lynch

Brian Lynch has been acting professionally for over 30 years and has been called "one of American theater's most impressive talents"(Phoenix Gazette). He spent seven years touring nationally and internationally with various Broadway musicals including Aspects of Love, Cats, and Les Miserables. In Les Miserables, Lynch performed the starring role of Jean Valjean for more than two years. The Los Angeles Times said, "Lynch is absolutely superb as Valjean. He teems with passion and vitality … communicating the heroism of his character with a deft slight of hand." He was also nominated for south Florida's Carbonella award for best actor in a national touring production for his portrayal of Jean Valjean. His work as choreographer earned him Joseph Jefferson Award nominations for outstanding choreography for Bye Bye Birdie, Zorba, Follies, and Grease for which he received the 1984 award. Brian has been a member of the North Central College faculty since 1995 and is currently the Fine Arts Director for North Central College. His North Central College productions of The Pirates of Penzance and Thoroughly Modern Millie were selected for performance at the Kennedy Center American College Theatre Festival region three competition. His production of A Little Night Music was an alternate for the festival. Brian is a member of The Caroling Party Chicago's premiere professional a cappella caroling group.
---
Carrie Marcotte

Carrie Marcotte is the Director of the West Towns (Men's) Barbershop Chorus, and has led them to the District Barbershop Contest's "Most Improved Chorus" award (2016), "Most Entertaining Chorus" award (2015), and District Championship (2014). In addition to directing, Carrie sings in a Sweet Adelines women's quartet, Cantina Vocal Project. A graduate of Western Michigan University, Carrie sang for two years in the award winning vocal jazz group, Gold Company, under the direction of the late Dr. Steve Zegree, and had the opportunity to share the stage with guest artists such as Don Shelton, Darmon Meader, and Bonnie Herman. Carrie sang for 10 years with (the now retired) Route 66, Chicago's favorite female a cappella quartet and has performed on the Spirit of Chicago and at Busch Gardens, Williamsburg. Carrie is Director of Music and Liturgy at St. Scholastica Parish in Woodridge and serves as an accompanist at North Central College in Naperville, as well as for singers and instrumentalists in the Chicagoland area.
---
Randy Stine

After graduating from Indiana University in 2000 and a career working in information technology, Randy was called back to the world of music in 2008 when he posted a video to YouTube. The video, shot in 1998, was of he and his college friends in Straight No Chaser, singing the "12 Days of Christmas." It became the most viral video of 2007, which led the CEO of Atlantic Records to call Randy and reunite the group. Over ten years later, the group has performed thousands of concerts across 48 states and 20 countries, performed on television shows such as TODAY and Jimmy Fallon, sold over one million albums, and has over 100 million YouTube views. Randy and his wife, Lindsey, reside in his hometown of Naperville, IL, along with their son, Henry.
---
---
Complete list of 2017 participants
---

---
---
Interested in Performing?
We are always seeking groups who would like to participate in our events.
Groups of any style are welcome, but you must have between 3 and 12 members. We have a rule book which explains many of the details of the event, which you can see by clicking here. All groups must audition in order to compete. Generally this is done by sending a current tape and photo, although live auditions are sometimes arranged. The purpose of the audition is to make sure the group is appropriate for the Festival and to help the Director determine the performance order. If a group has competed previously, the audition process may be waived.
Please send music and photos to the regional director :

David Wilner (Chicago) David Wilner competed in the Chicago Harmony Sweepstakes with Blind Man's Bluff and Fiveplay, winning First Place, Audience Favorite, and Best Original Song with each group. During his six years in Blind Man's Bluff, David toured nationally and recorded five albums. He also spent seven years with the classic rock quartet Ac•Rock, recording two albums. Today, David emcees events throughout the Chicagoland area and performs in the band The Four C Notes. He has been the regional producer of the Chicago Harmony Sweepstakes since 2017.

P.O. Box 4502, Naperville, IL 60567
847-226-3366
david@davidwilner.com