---
2023 Participating Groups
Counterpoint A Cappella
Counterpoint A Cappella is the premier all-gendered acapella group at Loyola University Chicago. Our group is composed of 11 freshman, sophomore, and junior full-time Loyola undergraduate students. We create all of our arrangements ourselves and love to create music together as one big family! Counterpoint competes as well as puts on a fall and spring concert on campus!

Members: Helen Dobbelmann, Olivia Hodge, Colin O'Sullivan, Bella Diaz, Gift Dokie, Alexandra Arrell, Charlie Chengary, Emma Fischer, Jenelle Sangster, Joey Sawyer, Kelly Kroeger

---
For Your Consideration
Our group name is a play on the process of an Academy Awards submission. You get a little taste of something great... for your consideration. We are all veteran quartet singers, having finished on the podium in various Barbershop Harmony Society contests on a regular basis. We have all sung on the International stage as chorus singers, and we all have plenty of experience in front of audiences large and small. This all-star quartet pools our experience and strengths to create a seasoned sound.

Members: Noah Miller, Chris Bateson, Loren Shevitz, Conner Motzkus

---
HRMNX
HRMNX is a five-person contemporary a cappella group that was brought together in November 2022 to build a fun, high-impact 2-hour show. 40+ performances, 500+ positive reviews, and an olympic pool-sized amount of peppermint tea later, they're ready to take the world by storm with their tight harmonies, charming personalities, and undeniable chemistry. When watching HRMNX perform, you never know what to expect, and only one thing is for sure: you're bound to have a great time.

Members: Charlie Arthur, Adam King, Ryan Slone, Mason Van Gieson, Dan Zimberg

---
Lake Shore Drive
Lake Shore Drive started in May, 2021 and on September 18th, 2021 was crowned the Illinois District of the Barbershop Harmony Society 2021 Quartet Champions. Lake Shore Drive's musical variety encompasses the heart and soul of the Chicago music scene from Blues, Rock and Roll and of course Barbershop.

Members: Steve Davis, Jeff Lathom, Greg Lee, Steve Schoultz

---
Minor Mischief
Though the quintet itself is new, all of its musicians have been singing together for almost ten years, beginning their musical journeys together within the Vocal Jazz ensembles at the University of Minnesota, Duluth. With UMD Vocal Jazz, they have performed in over 50 concerts together, including most prominently as an opening act at the legendary Apollo Theater in New York, and in St. Mary's Cathedral in Limerick, Ireland.

Members: Christina Case, Luke Ericksen, Ricky Pierce, Nathan Ringdal, Anna Torgerson

---
Radius
Radius is an all-male identifying vocal ensemble, hailing from different corners of the country. Radius was formed in the midst of the global pandemic with the intention of creating top-tier virtual content and bringing some light to the world during the lockdown period. After working on virtual projects for several months, the group started to hit their stride and was fortunate enough to spend a week together in Chicago the following summer. From that point on, it was apparent that Radius was more than just a quarantine passion project: it was a group of talented, passionate, and hardworking friends who wanted to take their artistry to the next level. Radius released their first EP, Silver Lining, in July 2021, available on all major streaming platforms, including Apple Music and Spotify. The group intends to release several studio-length albums, and is currently on tour throughout various parts of the United States!

Members: Gabe Schonman, Ben Boutell, Ethan Mooney, Dylan Melville, Sam Baker

---
Remedy: The Collective
'Remedy: The Collective' is made up of both current members and Remedy alumni from the University of Dayton. The group represents a wide variety of majors and careers, and is so excited to compete together once again. They've loved the chance to reconnect members across four generations and instantly discovered camaraderie and harmony. Remedy: The Collective hopes to entertain and captivate the audience with their performance tonight.

Members: Ariel Radinovic, Alexis Thornton, Kat Smith , Alexis Taylor, Josalyn Abrams, Cedric Mwizerwa, Jeremy Page, Deven Cannon, Cameron Page, Angelo Knight, Jack Lynch, Julian Massey

---
Your Emcee for the Evening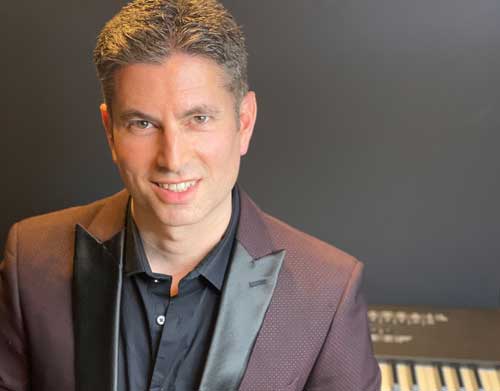 David Wilner competed in the Chicago Harmony Sweepstakes with Blind Man's Bluff and Fiveplay, winning First Place, Audience Favorite, and Best Original Song with each group. During his six years in Blind Man's Bluff, David toured nationally and recorded five albums. He also spent seven years with the classic rock quartet Ac•Rock, recording two albums. Today, David emcees events throughout the Chicagoland area and performs in the band The Four C Notes. He has been the regional producer of the Chicago Harmony Sweepstakes since 2017.
---
2023 Judges
Randy Stine

After graduating from Indiana University in 2000 and a career working in information technology, Randy was called back to the world of music in 2008 when he posted a video to YouTube. The video, shot in 1998, was of he and his college friends in Straight No Chaser, singing the "12 Days of Christmas." It became the most viral video of 2007, which led the CEO of Atlantic Records to call Randy and reunite the group. Over ten years later, the group has performed thousands of concerts across 48 states and 20 countries, performed on television shows such as TODAY and Jimmy Fallon, sold over one million albums, and has over 100 million YouTube views. Randy and his wife, Lindsey, reside in his hometown of Naperville, IL, along with their son, Henry.
---
Carrie Marcotte

Carrie Marcotte is the Director of the West Towns (Men's) Barbershop Chorus, and has led them to the District Barbershop Contest's "Most Improved Chorus" award (2016), "Most Entertaining Chorus" award (2015), and District Championship (2014). In addition to directing, Carrie sings in a Sweet Adelines women's quartet, Cantina Vocal Project. A graduate of Western Michigan University, Carrie sang for two years in the award winning vocal jazz group, Gold Company, under the direction of the late Dr. Steve Zegree, and had the opportunity to share the stage with guest artists such as Don Shelton, Darmon Meader, and Bonnie Herman. Carrie sang for 10 years with (the now retired) Route 66, Chicago's favorite female a cappella quartet and has performed on the Spirit of Chicago and at Busch Gardens, Williamsburg. Carrie is Director of Music and Liturgy at St. Scholastica Parish in Woodridge and serves as an accompanist at North Central College in Naperville, as well as for singers and instrumentalists in the Chicagoland area.
---
Patti Lupo

Upon her graduation from Northwestern University, Patti began performing in theater and joined Actors Equity when she was cast in the original production of Do Black Patent Leather Shoes Really Reflect Up? Not long after that, she formed her first vocal quartet with Megan Mullally called Colossal Nerve and has enjoyed performing close harmony music ever since. Patti has her own band and musical services company Patti Lupo Music and is the co-founder of Chicago's busiest Christmas caroling group, The Caroling Party.
---
Phil Spencer NaperVoice

Phil Spencer is the founding conductor and artistic director of NaperVoice: Naperville's new philanthropic choir composed of both professional and auditioned amateur singers. Phil has enjoyed a career spanning over thirty years as a full-time professional musician, including the roles of award-winning educator and composer, conductor of choral ensembles in the United States and Europe, church musician, and concert organist and harpsichordist. Phil was the winner of the Illinois Chapter, American Choral Directors Association Choral Composition Contest in both 2014 and 2022.
---
Mark MacLean

Mark MacLean is one of the most popular a cappella singers in the Chicagoland area. Best known as the bass (aka "Green Guy") of the colorful Chicago-based classic rock quartet Ac•Rock, Mark has recorded eight a cappella albums and performed thousands of shows. Ac•Rock disbanded in 2017 after an amazing 24 year run. In addition, Mark has sung bass in The Caroling Party every holiday season for over 30 years. Mark is also a voiceover artist for commercials, audio books, slot machines, and many Halloween toys and props.
---
---
Complete list of 2023 participants
---

---
---
Interested in Performing?
We are always seeking groups who would like to participate in our events.
Groups of any style are welcome, but you must have between 3 and 12 members. We have a rule book which explains many of the details of the event, which you can see by clicking here. All groups must audition in order to compete. Generally this is done by sending a current tape and photo, although live auditions are sometimes arranged. The purpose of the audition is to make sure the group is appropriate for the Festival and to help the Director determine the performance order. If a group has competed previously, the audition process may be waived.
Please send music and photos to the regional director :

David Wilner (Chicago) David Wilner competed in the Chicago Harmony Sweepstakes with Blind Man's Bluff and Fiveplay, winning First Place, Audience Favorite, and Best Original Song with each group. During his six years in Blind Man's Bluff, David toured nationally and recorded five albums. He also spent seven years with the classic rock quartet Ac•Rock, recording two albums. Today, David emcees events throughout the Chicagoland area and performs in the band The Four C Notes. He has been the regional producer of the Chicago Harmony Sweepstakes since 2017.

P.O. Box 4502, Naperville, IL 60567
847-226-3366
david@davidwilner.com