---
2020 Participating Groups
Bostonality

Bostonality is a Boston-based a cappella group comprised of young professional 20-somethings who share a passion for music and performance.

Members: Amanda Armillay, Tien Tran, Ben Lang, Dan Cormier, Jane Margolis, Brittany Stein, Dayna Fisk, Dylan Bushe, Jeff Bliss, Jarrod Stein, Kamisha Ferreira, Susie Ruppe

---
Daily Special

Sincere. Original. Silly. Theatrical. Hungry. These are all words that are often used to describe Daily Special.

Daily Special is an a barbershop quartet based in southern New England. They take pride in their goal of being model citizens of the a cappella world, sharing their music, knowledge, and leadership skills with their communities.

Always striving for musical excellence, they have won numerous accolades including 1st place at the 2019 Barbershop Harmony Society Northeastern District Championship, 2nd place at the 2018 Boston Regional Harmony Sweepstakes, and 40th place at the 2019 International BHS Quartet Championship.

Members: Isaac Swanson, tenor, Chad Putka, lead, Ben Lewin, baritone, Cay Outerbridge

---
Distilled Harmony

Originally founded in 2003 in the basement of a residence hall, Distilled Harmony has grown from humble beginnings into one of Northeastern University's most recognized a cappella groups.

The music they perform, which ranges from mainstream pop to indie rock, is just as varied as the interests and academic backgrounds of each of their members, forming a diverse and loving family.

They just recently released an album, HIGH DEFINITION, which can be found on all major streaming platforms!

Members: Karizma Kishnani, Mikaela Amundson, Marly Gallo, Breanna McClarey, Morgan Headden, Deanna Pahl, Peter Duncan, Evan Penn, Greg Myren, Steve Dresel, Abhi Muraleedaran

---
Iris Vocal Trio

Iris is a vocal trio based in New York City that was formed in 2018. The group re-imagines classic songs beloved by all audiences. With just three voices, the group demonstrates the versatility of the human voice through unique and intricate vocal arrangements. Iris has had the opportunity to perform in a number of notable venues including Berklee Performance Center, Green Room 42 and Carnegie Hall.

Members: Andrew John Kim, Dara Orland, David Rowen

---
The Lotus Sound

The Lotus Sound is an experimental circle singing group based in Boston. Inspired by the African roots of the practice and the wonderful music of Bobby McFerrin, they strive to spread a message of unity and joy through a unique kind of performance. Because its members are from all over the world, each of their performances becomes uniquely new by improvising on a great variety of genres and languages, and by mixing cultures, life experiences and musical backgrounds to create one incredibly inclusive performance.

Members: Paola Munda, Marina Vinogradova, Eleonora Rancati, Swara Swaramitaru, Micaella Cattani, Carlotta Amato, Serle Siliani, Isabel Rodriguez, Manfredi Caputo, Agney Mulay, Matheus Maciel, Andres Cannas

---
Mass Whole Notes

The Mass Whole Notes are a semi-professional contemporary a cappella group, based in Somerville, Massachusetts. We have a modern sound that can also rock the classics with some style. The Mass Wholes are made of a diverse, zany, and individually unique group of fun-loving goofballs with a soft spot for making music with our mouths. The Mass Wholes also have a large range of a cappella renditions of everything from Paramore to Chance the Rapper.

Members: Shannon Muscatello, Abby Merson, Lauren Jones, Andrew Levin, Meade Atkeson, Patrick Roberts, Lauren Carey, Erica Hassink, Sara Saltzer, Rebecca Elowe, Nick Cox, Larry Ong-Goldring

---
Mixed MetaFour

Mixed MetaFour was very carefully named. We are a mixed group, and there are four of us.

We first got together with two men from the men's Fireside barbershop quartet and the women's All 4 One barbershop quartet. (Two of us were father and daughter, which didn't hurt.) We proceeded to entertain in New England and Old England, win an award in one of BHS's first mixed contests, and mix an awful lot of metaphors.

Now we've swapped one daughter for another, and changed our repertoire a little. But we remain ready to take you, musically, to a place where the hand of man has never set foot.

Members: Jen Blair, Dagny Dukach, Manoj Padki, Daniel Schwartz

---
Saffron

Saffron formed in January 2015 and burst onto the Region 1 Sweet Adelines scene a few months later with a 4th place medal. They medaled each year since, until in April of 2018 they became Region 1 Sweet Adelines International Champions. They earned their blue ribbons while also breaking the Region 1 record with a score of 637! Their repertoire covers an eclectic variety of charts ranging from folk ballads, to toe-tapping jazzy standards, to southern rock melodies, all arranged in classic and tight barbershop chording that is sure to put a tear in your eye and a smile in your heart!

Members: Christine Bulgini, Amanda Fowski, Valeri Reynolds, Susan Berry

---
2020 Judges
Michael Klein

Michael Klein is a 30 year member of The Barbershop Harmony Society. While an avid A Cappella fan of all genres, he has served in almost every seat of the Northeastern District of the BHS, representing 60 Chapters from Southern Connecticut to New Foundland. He is a Past President of the Boston, Lowell and Beverly, MA Chapters and currently sings with The Essex County 4 men's quartet and Dudes N' Dolls. His former quartet Eastern Standard Time are past champions of the Allston Brighton Kiwanis Idol contest. He is amazed by the places music has taken him including the honor of having a judge's seat at this contest and is looking forward to a great show from all of the performers.
---
Amy Malkoff

Involved in a cappella since college (Kenyon College), Amy Malkoff was a founding member and bandleader of the award-winning groups All About Buford and Deadline Poet, and she has appeared on stage and in the studio with such luminaries as Wayne Brady, Jonatha Brooke, The Persuasions, Ellis Paul, Vance Gilbert, GrooveLily, Patty Griffin, and Dar Williams. She has a degree in music from Kenyon College, with music studies at Youngstown State University and masters-level coursework at the New England Conservatory of Music. She is currently Media Director for the Women's A Cappella Association, as well as being on the board, and the Marketing Director for the A Cappella Education Association (presenting the first National A Cappella Convention in Memphis next week!). Amy served on the board and was the Web Content Director for CASA (Contemporary A Cappella Society) and is a longtime judge for the International Championships of Collegiate and High School A Cappella. She is a writer, designer and runner of social media campaigns (www.amymalkoff.com), as well as a singer/songwriter. Amy's music has appeared on both the Rounder Records and Hear Music/Starbucks labels. @amalkoff
---
Michela Gardner

Michela Gardner is a musician and educator who specializes in vocal performance. Music and singing has been at the center of Michela's entire life starting in early childhood. That passion was fostered by her parents who are both professional musicians. Her mother was her first voice teacher, teaching her how to sing in harmony and own the stage.

Michela graduated from Berklee College of Music where she studied with some of Boston's best voice instructors. She then earned her Master's degree in Music Education from The Boston Conservatory. Throughout her career, Michela has taught students of all ages in both classroom and private voice studio settings. Her instruction has ranged from collegiate world music, to teen a cappella, to music classes for toddlers. Today she is a middle school music teacher and choral director in Fall River, MA.

Michela fell in love with a cappella in college and co-founded the Providence, RI semi-pro group Songs For The Rhode. Upon moving back to Boston in 2012, Michela also co-founded and music directed the Eight Tracks, which just released its debut album 8TRX. Michela also sings lead vocals for the blues band Root Cellar. Michela is honored and thrilled to serve as a judge for this year's Boston Harmony Sweepstakes!
---
Eric Chung

Eric Chung is an award-winning veteran of collegiate and professional a cappella who has been singing, arranging, and writing since 2013 with Similar Jones, a seven-member Boston-based a cappella band that recently celebrated its 20th anniversary. From 2008 to 2013, Eric was the primary director, arranger, and songwriter for the Portland-based pop/rock vocal band Strangers in Harmony. Under his leadership, the Strangers won the 2011 "Portland's Got Talent" competition, were runner-up in the Pacific Northwest Regional Harmony Sweepstakes, and were recognized with multiple A Cappella Community Awards nominations. Other prior a cappella projects include Boston-based Downtown Crossing (now called Immutable), award-winning New York pop/jazz group Stay Tuned, and the Harvard-Radcliffe Veritones.

Eric has earned national recognition for his solo a cappella work, winning the nationwide 2008 A Cappella Originals songwriting contest and receiving multiple nominations in the annual A Cappella Community Awards for Best Solo A Cappella Performer over the years. His 2011 EP, "It Was You All Along", was one of the first solo a cappella albums to be released consisting entirely of original music. More recently, he received a nomination in the Best A Cappella Song category of the 2016 Independent Music Awards.
---
Evan Sanders

Evan Sanders graduated from Boston University with a degree in psychology and a minor in music. After years of performing in instrumental and vocal jazz ensembles, he eventually secured a faculty appointment at BU and spent 6 years directing jazz groups. In his native Cleveland, Evan has composed, arranged, and directed music for children's theatre and performed in various community ensembles. He is a member of the a cappella sextet Accent, which includes singer-arrangers from five different countries working collaboratively on close-harmony arrangements and performances. Accent has released four albums, performed at the London A Cappella Festival, played dates across Europe, North America and Asia, and performed in two sold-out Christmas shows at London's Royal Albert Hall. Their singular blend and arrangements have been acclaimed by a cappella devotees and fellow musicians alike, including members of Take 6, The Manhattan Transfer and The Hi-Lo's. Evan is also an accomplished voice-over artist, working with various commercial and industrial clients. Some notable experiences include: performing at Austin's "South by Southwest" music festival; doing session work for commercial clients such as ESPN and Time Warner Cable; singing backup for Ben Folds and Bobby McFerrin; performing with Take 6 at the Blue Note jazz club in New York City; and appearing with Duwende on NBC's The Winner Is, hosted by Nick Lachey.


---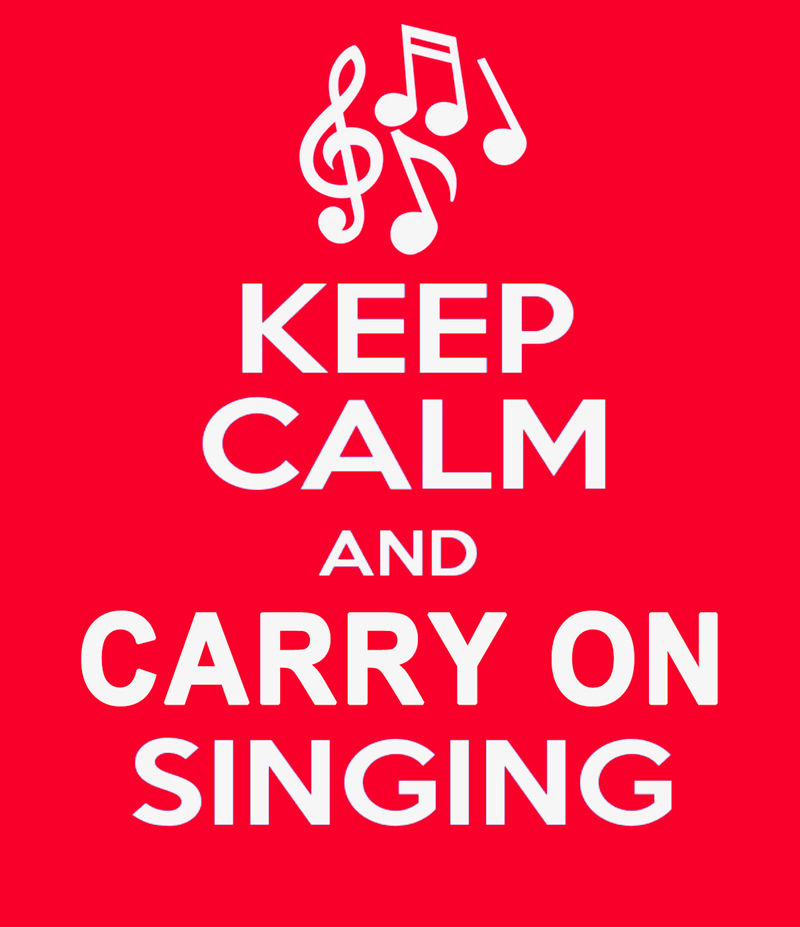 ---
---
Complete list of 2020 participants
---

---
---
Stay Informed!
Keep in touch. Hear about our a cappella shows by subscribing to our e mail list.
We will only send you information about our events and will
absolutely never share or sell this email list to anybody else.
---
Interested in Performing?
We are always seeking groups who would like to participate in our events.
Groups of any style are welcome, but you must have between 3 and 12 members. We have a rule book which explains many of the details of the event, which you can see by clicking here. All groups must audition in order to compete. Generally this is done by sending a current tape and photo, although live auditions are sometimes arranged. The purpose of the audition is to make sure the group is appropriate for the Festival and to help the Director determine the performance order. If a group has competed previously, the audition process may be waived.
Please send music and photos to the regional director :

Dan Campagna (Boston) has been a part of the a cappella community for over 10 years and is the co-founder and business manager of the Boston-based group, Fermata Town. Behind his leadership, Fermata Town has released two award-winning albums, performed at international festivals and appeared on network TV. In 2013, Fermata Town captured the Boston Harmony Sweepstakes championship before placing third overall at Nationals where they took home "Best Original Song" honors. He is a founding board member of the Contemporary A Cappella League and voluteer program manager for the Contemporary A Cappella Society of America (CASA). An active member in the Boston a cappella community, Dan enjoys attending local shows and volunteering for Varsity Vocals during ICCA season.

Prior to Fermata Town, Dan sang collegiate a cappella at Emmanuel College in Encore!, the college's first-ever coed group which later changed its name to In Good Company.

Outside of a cappella, Dan works fulltime at Emmanuel College as the Director of Athletic Communications. Dan is also an Assistant Coach to the University of Massachusetts Boston Women's Soccer Team and an adjunct professor at Lasell College where he teaches a sports journalism course.


860-874-5191
FermataTown@gmail.com