---
2020 Participating Groups
Better Together

We are an award winning mixed barbershop quartet composed of two married couples, Anthony and Elizabeth Colosimo and Andrew and Heather Havens.

Members: Elizabeth Colosimo, Anthony Colosimo, Heather Havens, Andrew Havens

---
Capital Blend

Capital Blend formed in the spring of 2008 when several coworkers learned they shared a common interest in singing. Now, consisting of women from a wide variety of professions, Capital Blend is mostly comprised of former college a cappella performers and other musically inclined individuals. Capital Blend performs in and around the DC Metro area at venues ranging from the Washington Nationals Stadium to retirement communities and corporate events. The group's repertoire includes popular music, oldies but goodies, international hits, and original compositions.

Members: Shana Jacobus, Caity Stuhan, Brandi Rose, Carrie Holt, Elisabeth Bassen, Miriam Abaya, Tiffany Haigler, Kelsey Carroll, Elisa Talmage, Cristina Watson, Julia Clunn, Erika Cogliani

---
Concrete

An award-winning vocal band based in New York City, Concrete uses three-part harmonies and a low, rich sound to reimagine pop hits, classic rock and indie tunes. With lyric melodies and a smooth blend, their arrangements are uncomplicated and soulful. They have competed and performed internationally, and have 100% success rate for marriage proposals (she never says no)!

Members: Aldon Knolls, Caitlin Nelson, Jason Unger, Lior Melnick, Melina Marini, Karaline Rosen

---
ember

ember is a 6-piece vocal band from Baltimore, MD. They seek to create energetic live performances with the combination of dynamic vocalists, an internationally-ranked beatboxer, and a high-class blend. In the past year, ember competed at Carnegie Hall during the Varsity Vocals Open finals, debuted their original single "Bad Romantic", and have performed around the country from L.A. to North Carolina, to Boston, and their home of Baltimore. You can find more of them everywhere online, @embervocals!

Members: Alyce McNulty, Marcella Astore, Lauren Redditt, Winston Harris, Michael Wingate, Lamont Pierce

---
Epiphony A Cappella

Epiphony A'cappella was formed in 2018 with 5 ladies who have performed together for over 10 years. At the beginning of this season we added a beat-boxing dude! We perform creative arrangements of pop, rock and soul classics in a variety of environments throughout Charlotte and surrounding areas.

Members: Carrie Taft, Jessie-Marie Haynes, Megan King, Kimm Santa, Bradley Blumer, Amanda Cipoletti

---
HALO

HALO represents the first Barbershop quartet of African American singers to compete on the international stage of a Barbershop organization. We sing a Capella- hip hop and Barbershop. Our quartet also represents our organization HALO, Inc. working to use the Barbershop genre as a framework for our Community Music Therapy initiative using the listening and singing experience of Barbershop music to confront issues of racism in the United States with productive dialogue.

Members: Shana Oshiro, Portia Pitts, Niambi Powell, Jasmine Barnes

---
Mutual Agreement

In the fall of 1993, six young men formed and a capella sextet called Mutual Agreement, which means "A Covenant with God." Their intention is to spread the Word of God through song, bringing hope, strength and encouragement to all who will listen.

Each member brings his own individual gifts, talents and creativity to the group. The group uses the human voice as the chief instrument of their performance. Each member mutually agrees that their music ministry will not be kept confined within the traditional walls of the church, their mission field consists of ministering to the sick and shut-in, incarcerated youth and adults, hospitals, evangelistic meetings and wherever there is a need to provide encouragement through song.

Members: David Simons, James Slim Davis, Gerald Best, Eric Hodges, Donald Jackson, Lester Black

---
Note-oriety

Note-oriety is James Madison University's premier award winning all female a cappella group, founded in 1998 by Kelly Myer & Bonnie Estes. You can find the lovely ladies of Note-oriety performing all around the JMU campus and at various events up and down the east coast. We are a sisterhood bound by a love for music and lifelong friendship.

Members: Makenzie Rodriguez, Emma Wagner, Trish Hoang, Emilie Bozik, Emily Chapman, Dani Rye, Caroline Mork, Thea Simpson, Marjorie Bonga, Charlotte Thomas, Angeline Ignacio, Hannah Cummings

---
Quadrophonic

Quadrophonic is a mixed barbershop and vocal jazz quartet based in NC's Triangle area. Quad has a diverse repertoire that includes rock & pop classics, show tunes and jazz standards. Outside of performances and actively competing in Mixed Barbershop competitions, Quad offers clinics to young singers and high school students. Quad is the current proud reigning champions of the Carolina's District through Mixed Barbershop Harmony Association and the Barbershop Harmony Society for 2018 and 2019.

Members: Bill Adams, Lacey Knapp, Melissa Martin, Kenneth Tice

---
Up All Night Quartet

Up All Night Quartet is based in the DC area. While barbershop is the main style of music that they sing, they enjoy singing a wide variety of songs and genres. Up All Night enjoys having fun and spending time together outside of rehearsal with good food and good wine. They have represented Sweet Adelines Heart of the Blue Ridge Region 14 at International Competition for the past three years, and have competed in the National Finals for the Harmony Sweepstakes, placing 3rd in 2018. They have been singing and competing together for just over three years, enjoying the ride!

Members: Sara Duffy , Allison Lynskey , Heidi Wilson, Kristen Lebryk

---
Your Emcee for the Evening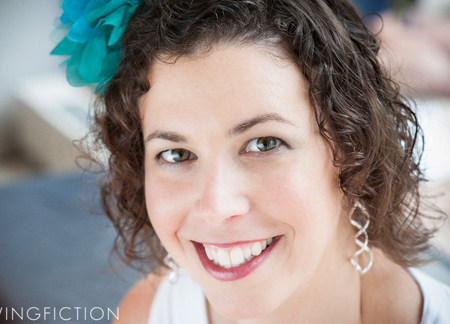 Amanda Cornaglia
Amanda Cornaglia is the manager for Acaville Radio, a 24/7 streaming service for a cappella music. Amanda is also co-owner of Clear Harmonies, a full service studio and management company for a cappella groups. She got her start in contemporary a cappella with Special K, an all-female ensemble at Hamilton College. She has since performed and directed groups around the globe. She is business director and primary arranger of the multiple CARA nominated group Euphonism. She also founded Snowday, a professional quintet that incorporates contemporary vocal music into education, visiting close to 100 schools each year. She has served in various capacities at the Contemporary A Cappella Society of America (CASA) & turned the Contemporary A Cappella League into its own non-profit organization. Amanda has been a CARA nominator and judge since 2010.
---
2020 Judges
Kris Adams

Kris Adams got her Music education degree from Indiana State University but started her A capella musical adventures LONG before that. After her parents married at a barbershop singing convention, Kris's life was destined to be filled with right harmony and an amazing extended singing family! She has two international barbershop gold medals with Harmony Queens Hot Topic, 2003 and Epic 2012 along with various other area and international awards. Most recently her quartet Rogue placed 8th in Harmony Incorporated's 59th international competition. Kris also serves as the assistant director of the top ranking barbershop chorus Bella Nova out of Ashburn Virginia. She spends the rest her time teaching music privately, performing around the country and caring for her two beautiful children. She is happily married and living in Leesburg, VA with her amazing husband Rob.
---
Reggie Moore

Reggie Moore, member of a capella legends The Persuasions, is a native Washingtonian who began his long singing career in the DC area. Moore has performed at every cultural institution in our Nation's Capitol, including The White House, The Kennedy Center, The Smithsonian Institution, The Library of Congress, The Shakespeare Theatre and The Corcoran Gallery of Art Music Series. He has also been a featured performer at The National Folklife Festival of American Music, on Black Entertainment Television (BET) and has traveled internationally with several music ensembles. Charged with holding the musical torch of The Persuasions, Moore continues the a cappella/eclectic tradition that has made the group one of the most beloved in the industry.
---
Rachel Schoenbaum

Rachael Schoenbaum has been a long time fan of a cappella, ever since she first heard it back in college in the early 90s. In 2014 she parlayed that love into a gig producing #thespotlight and hosting 3 separate shows on Acaville Radio, the only Internet-based, all a cappella radio station, streaming 24/7 at http://acaville.org. She also sings with The AcaLumni Project.
---
---
Complete list of 2020 participants
---

---
---
Stay Informed!
Keep in touch. Hear about our a cappella shows by subscribing to our e mail list.
We will only send you information about our events and will
absolutely never share or sell this email list to anybody else.
---
Interested in Performing?
We are always seeking groups who would like to participate in our events.
Groups of any style are welcome, but you must have between 3 and 12 members. We have a rule book which explains many of the details of the event, which you can see by clicking here. All groups must audition in order to compete. Generally this is done by sending a current tape and photo, although live auditions are sometimes arranged. The purpose of the audition is to make sure the group is appropriate for the Festival and to help the Director determine the performance order. If a group has competed previously, the audition process may be waived.
Please send music and photos to the regional director :

Amanda Cornaglia (Mid-Atlantic) Amanda Cornaglia is the manager for Acaville Radio, a 24/7 streaming service for a cappella music. Amanda is also co-owner of Clear Harmonies, a full service studio and management company for a cappella groups. She got her start in contemporary a cappella with Special K, an all-female ensemble at Hamilton College. She has since performed and directed groups around the globe. She is business director and primary arranger of the multiple CARA nominated group Euphonism. She also founded Snowday, a professional quintet that incorporates contemporary vocal music into education, visiting close to 100 schools each year. She has served in various capacities at the Contemporary A Cappella Society of America (CASA) & turned the Contemporary A Cappella League into its own non-profit organization. Amanda has been a CARA nominator and judge since 2010.



amanda (at) clearharmonies.com