Concrete is an award-winning contemporary a cappella group based in New York City. With lyric melodies and a smooth blend, they use three-part harmonies and a low, rich sound to reimagine pop hits, classic rock and indie tunes for crowds at corporate events, outdoor festivals and weddings. They have performed in the US and internationally, including at SING! Toronto, Harmony Sweepstakes, the A Cappella Open and SingStrong. Concrete often uses their talent to help with marriage proposals — and have a 100% success rate!
Founded: 2015
Members: Aldon Knolls, Caitlin Nelson, Jason Unger, Lior Melnick, Melina Marini, Karaline Rosen
Contact Concrete





---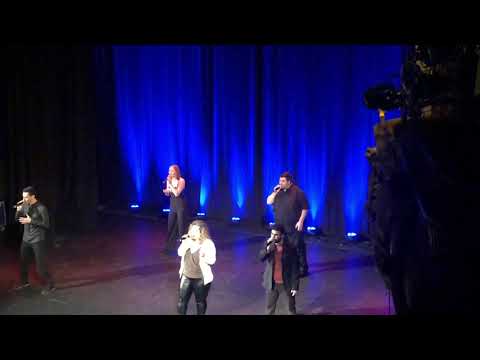 Performing at the 2019 New York Harmony Sweepstakes.