We are a small-but-mighty award-winning tiny a cappella family, who strives to change the world through music. Formerly the Towson Trills from Towson University, our group is made up of six members who contribute to an explosive sound; all of whom want to make an impact in the world, evoke emotion, and tell a story through our music. As a collegiate group, we are honored to have been 2017 & 2019 ICCA Finalists and Mid-Atlantic Champions! We can't wait for what's in store.
Founded: 2015
Members: Aaron Bayne, Leroy Hyson II, Nick Zuelsdorf, Kathryn Sacha, Missy Melkonian, Will Damanka Jr.
Contact Trills






---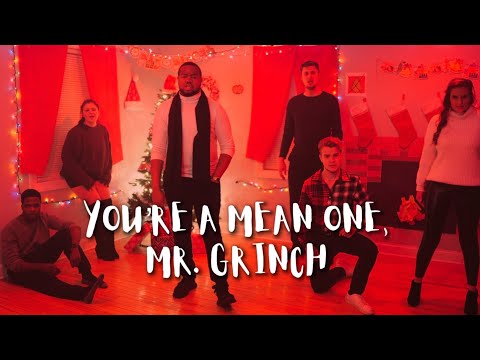 We're excited to present one of our FIVE holiday music videos, You're a Mean One, Mr Grinch! After spending some time with the Grinch, we've decided that we much prefer each other. We hope you enjoy the video, and share it with whomever you think could use a little holiday laugh!

"You're a Mean One, Mr. Grinch" is available for listening on our new Holiday EP, titled "Like It's Christmas" on all streaming services!