Lullabies and Honey is a Bay Area vocal quartet spontaneously created in 2019 out of a love of harmonizing and performing meaningful music. They draw from a wide swath musical experience from classical piano and violin to modern collegiate a cappella and glee clubs, bringing together an eclectic mix of genres mashed up in their whimsical, soulful, and beautiful arrangements.
Founded: 2019
Members: Michael Khor, Hahns Shin, Selina Sun, Wenley Tong
Contact Lullabies and Honey



---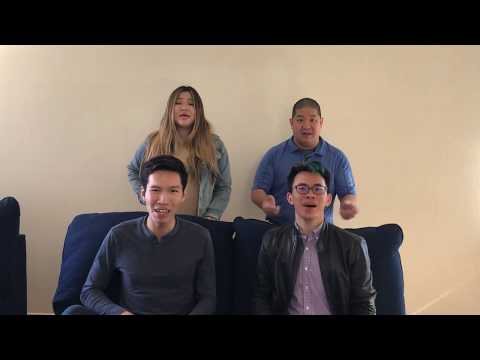 We sing a mashup of Money Money Money (by ABBA) and Sweet Dreams (by the Eurythmics) in our first couch video! This arrangement was created by our very own Michael Khor.