---
2012 Participating Groups
Blueprint - Hailing from Boston, Blueprint is an electrifying vocal band bringing a fresh, young energy to the stage. With their powerhouse solos and compelling harmonies, not to mention atomic dance skills and a guy named "Beast," you're guaranteed to write home about these captivating performers. They'll catch your attention from beat one with their carefree attitude and a repertoire that includes…every song they sing. You'll laugh, you'll cry, and, if they're lucky, you'll want to buy the t-shirt


Members: Alfredo Austin, Jeff Eames, Gary Gustavsen, Dustin Hyatt, Mark Joseph, Caleb Whelden
---
Connotations have been singing together in and around Northampton since 2008. Though original members have moved on and new members join to fill our harmonies, we have always stood by our one and only creed: Singing while having fun with friends makes the harmonies that much sweeter. The Connotations have had the honor of singing at multiple benefits, town fairs, hospitals, and festivals in Western Mass. A usual performance could include motown, pop, spirituals, and anything in between...but it will always include our desire to let people in on our secret: the only reason we have day jobs is because no one has signed us yet. .


Members: Annie Sullivan-Chin, Allison Smartt, Cristos Lianides-Chin, Janra Roberts, Megan Morrow, Rae Griffiths, Wryan Butler, Justin Green
---
East Coast A Cappella - a performance oriented vocal group for all occasions, brings to their audience a unique blend of 5 part harmonies, presenting only the best in 50s, 60s Doo Wop Rock & Roll and beyond - including some of your favorite songs from the 70's, 80's, 90's. The group tailors itself to each individual performance, whether it be a concert, wedding, corporate function, charitable event, or dinner theatre. Together, these five talented personalities bring to each audience an entertainment experience you are sure to remember. They have performed at venues ranging from Mohegan Sun, Cape Cod Melody Tent, Bayside Expo Center, Faneuil Hall, Marquis Theatre, Plymouth Memorial Hall, and the Plymouth Thanksgiving Day Parade.


Members: Rick Walsh, Ed Barker, Jack Pearson, Tom White, Mike Kelble
---
Foreign Exchange is a female foursome made up of members from 3 different countries, brought together by the power of music. We formed in 2009 and have loved making music together ever since. We are officially a barbershop quartet, but we sing everything from jazz to disco to broadway classics. Over the last year we have been quite busy, traveling throughout the Northeast and performing for various groups. The cherry on top was when we became the Harmony, Inc. International Quartet Champion of 2011 in November. In March we began the process of recording our first CD which will drop in the fall. Check out our website or facebook page to find out more and to see if we'll be performing near you!


Members: Amanda Holloway, Maria Gabriella, Morgan LaCroix, Nanda Landers
---
Musae - On the surface, Musae is a six-piece vocal band based out of Boston. The name comes from Latin, plural for "musa": muse, a nod to the mythical goddesses of inspiration. Likewise, Musae aims to not only uplift and enthrall but also inspire and empower audiences both new to and familiar with their a cappella vocal style of performance. Each "muse" brings a notably different background and approach to music-making, resulting in a delightfully textured and diverse product, sometimes augmented by pedals and effects but never wavering from the human voice as the root of all sound. United by a passion and propensity for music, these muses plan to tear down archetypes regarding female a cappella and breathe new life into the professional scene in the United States and abroad.


Members: Lauren Barreiro, Angela Ugolini, Hannah Juliano, Courtney Godwin, Johanna Vinson, Kari Francis

---
NoteAbles is a group of teenagers from various high schools throughout Northeast Ohio, began singing together eight years ago and are still current members of the world-renowned mixed youth chorus, The Singing Angels, but have formed The NoteAbles to arrange and perform a capella music on their own. During their years with the Singing Angels, they have traveled nationally and internationally including tours of the Mediterranean, Scandanavia, Russia and China, and have performed before Pope Benedict XVI and President George Bush. The NoteAbles arrange and perform their music independently and are known for their smooth sounds and tight harmonies.


Members: .

---
Rainbows is a group from Quebec City started in 2007, comprised of six professional signers. The six voices brought together forms en explosive sound full of rich harmonies. They take their inspiration from Jazz, Pop music and always surprise their public with original arrangements that come to life after several jam sessions. Why are they called ''The Rainbows''? We'll let you figure it out.


Members: Genevieve Paré, Julie Vandal, Hera Ménard, Marc-André Bean, Nicholas Grynzspan, Alexandre Hudon.


---
Soulstice is Cheverus High School from Portland, Maine's award winning a cappella vocal jazz group. In just their second year of existence they have already won one Maine State championship in jazz choir and in March of this year, placed 2nd at the Berklee College of Music jazz festival. In January they were selected as one of the few high school groups to perform at the Jazz Education Network convention in Louisville, Kentucky. The group is directed by Chris Humphrey, formerly a member of the Boston-based vocal jazz group The Ritz. The group has performed at the Maine Red Claws (NBA D league team) and at The Press Room in Portsmouth, NH. They will record their first CD this spring.

Members: Erin Fitzpatrick, Samantha SaVaun, Bobbiella Andoh, Jake Boyce, Christian Cilley and Nathan Caso.

---
Threadbare - We are Threadbare, a voices only band. After a couple of years of life out in the "real world", we wanted to go back to our roots- we all sang together in college and built a special bond there. We have come together again with one purpose- to make music that will connect your head, your heart, and your soul.



Members: Adam Whitman, Alli Brooks, Chad Robin, Chris Abramson, Christopher Diaz, Katie Schuman, Michele Truhe

Jeffery Alderson was a founding member Worcester Polytechnic Institute's Simple Harmonic Motion in 1994, starting the tradition of Acappelafest at WPI for years to come. From 2001-2005 he wore multiple a cappella hats - signing bass for Integration By Parts, serving as president of the non-profit Vocal Band Aid, and organizing several concerts to benefit music education in local schools. Jeff held down the bass-section with Boston vocal band Overboard from 2007-2009, appearing with the group on the Boyz II Men/CBS Early Show A Cappella Quest competition and CARA-award winning Best Holiday Song, "We Three Kings." At present, Mr. Alderson sings baritone in the Boston-area Saengerfest Men's Chorus.

Karen Rourke is a 1977 graduate of UMASS Lowell with a degree in Music Education and a concentration in voice. A highly respected chorus director and singing coach, she has been instructing individuals, quartets and choruses in vocal techniques for almost 40 years. She coaches Sweet Adelines International, Harmony Incorporated and Barbershop Harmony Society groups across the country. She also serves as an Education Faculty member for all three organizations and teaches a variety of music courses at many Regional, District and Internationally Sponsored educational events. Karen sings bass in the 2006 Harmony Incorporated International Championship quartet; Boston Accent. Karen lives in Tewksbury, MA with her husband Dave, also a singer, and Disney the cat. Her soon to be live (keep your fingers crossed) website, www. singingsingles.net., is a resources and relationship site for singers.

Christopher Scranton sang with the nationally-known Beelzebubs during his time at Tufts University, which included the the award-winning "Infinity" album and the group's first network television appearance, on "The Late Show with David Letterman". He began performing acappella in high school, as part of a group directed by one of the founders of the Vineyard Sound, and continues to support acapella music to this day with his work as Vice President of the Bubs Foundation.

Brian O'Connell: For fifteen years Brian was director of the Concert Choir at Berklee College of Music. For nine of those years he also served as Chairman of the Voice Department where he developed a unique curriculum geared to the contemporary singer that increased the number of vocal department majors from approximately 30 to 200. Presently, he is the Director of Vocal Activities at Cambridge Rindge and Latin School. Brian is also director/founder of the Sarteano Chamber Choral Conducting Workshop each summer in Tuscany, Italy. He is also on the faculty of both the University of Massachusetts/Lowell, where he teaches Vocal Pedagogy and Choral Methods, and The Boston Conservatory, where he teaches graduate Choral Methods. While at Berklee, Brian was very active in Boston's rock, a cappella and recording scenes. In 2010, Brian joined the panel of judges for choral performance, voice & conducting for the national competition, The American Prize.

Dan Washington grew up in Newark, NJ and by the end of high school had attended vocal camp at Westminster Choir college, sang in a barbershop quartet and studied piano, organ, and saxophone. Continuing his education at Boston University, he performed with the both the university classical and gospel choruses. After school, Dan joined the Barbershop Harmony Society where he has been a member for 22 years. In that time, he has directed several choruses, served regularly as faculty at Harmony College Northeast and has sung in several quartets.Most notably, Dan was the baritone of the 5-time international quarterfinalist and New England Harmony Sweepstakes 2nd place group, Northeast Connection, who also appeared in the Oscar winning film "Good Will Hunting."

---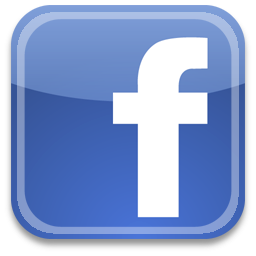 Complete list of 2012 national participants
---
Keep in touch with the Boston a cappella scene! Subscribe to this regional resource for a cappella fans and groups.
Stay informed about upcoming shows and auditions, find a new member for your group or just keep up with the local a cappella news.
---
---
Groups of any style are welcome, but you must have between 3 and 8 members. We have a rule book which explains many of the details of the event, which you can see by clicking here. All groups must audition in order to compete. Generally this is done by sending a current tape and photo, although live auditions are sometimes arranged. The purpose of the audition is to make sure the group is appropriate for the Festival and to help the Director determine the performance order. If a group has competed previously, the audition process may be waived.
Please send tapes and photos to the regional director :

Jackie Chisholm (Boston) The Bubs Foundation, formed by alumni of the Tufts University Beelzebubs A cappella singing group, has had a historic mission since 1991 of supporting vocal music programs in Boston-area public schools. With the relentless need to reduce public school budgets, music education programs have been substantially reduced or eliminated. The Bubs Foundation is proud to have contributed over $50,000 in grants to 60 music programs thus far. In addition to its annual grant-making activity, the Bubs Foundation has decided to take a more focused approach to leveraging the principal tenet of the Beelzebubs organization, namely "Fun Through Song". The Foundation will also create and implement a cappella music programs in economically underprivileged middle schools and community agencies.

Jackie Chisholm
62 Park Street
Danvers, MA 01923
781-640-5902
boston (at) harmony-sweepstakes.com

The Harmony Sweepstakes A Cappella Festival
PO Box D
San Anselmo, CA 94979
(415) 455-8602
festival (at) harmony-sweepstakes

---
Complete List of Boston Champions

Previous Boston results:- 2011 - 2010 - 2009 - 2008 - 2007 - 2006 - 2005 - 2004 - 2003 - 2002 - 2001 - 2000 - 1999 - 1998
---

Cohen Auditorium is the largest auditorium/lecture hall on the Medford Campus at Tufts University. The house seats 616 with 486 seats in the orchestra and 130 seats in the balcony. Located in the Aidekman Arts Center, it is a multi-use facility serving as a classroom from morning through mid-evening, Monday through Thursdays, and a performance or conference space on weeknights and weekends.

Cohen Auditorium is located on the Medford campus at Tufts University, Cohen Auditorium is inside the Aidekman Arts Center on Talbot Avenue, near College Ave. There is plenty of free parking. Yahoo map - Google map - Directions

---

---

Read the latest reviews, articles, features and more - A CAPPELLA NEWS SEARCH OUR DATA BASE OF THOUSANDS OF A CAPPELLA RECORDINGS

To find a specific song on any recording (or to find recordings by group name or CD title),
pick the search method and type the item you are searching for here: