---
2010 PARTICIPATING GROUPS
5-Alone is an a cappella group from the ioneer Valley Performing Arts Charter Public School in South Hadley, MA. 5-Alone performs a mix of jazz and pop a cappella, and they are excited to be competing at Sweeps this year!

Members: Kimaya Diggs, Elliot Hartmann-Russell, Maisie Dolan, Hannah Levy, Imani Devi-Brown, Rose O'Connell-Marion
---
Average Joes

Average Joes was formed in December of 2008. Since then the foursome has been working to build and hone an entertaining and varied repertoire to accomplish their stated goal of entertaining you, the audience. A dedication to the barbershop style and recognition of the hard work of the composer and arranger shapes the Joes' presentation of the songs they sing. "The song's the thing"

Members: Eric Ruthenberg, Matt Mercier, Dan Costello, Kirk Young.
---
The Honeymooners - Formed in April 2004, The Honeymooners is a mixed quartet from the Upper Valley area of Vermont and New Hampshire. Two married couples (you can guess who goes with whom based on vertical similarities!), The HM enjoy performing a wide variety of a cappella music, and audience interaction is always the main goal. Doo-wop, barbershop, gospel and novelty songs... lots of humor and some choreography, for good measure; audiences always seem to want more, because this group looks as though they are having so much fun together! You never really know what their next song might be, but when you hear it, you will be tempted to sing along.

A pharmacist, a vice president, a director of manufacturing and a choral music teacher – can you guess who does what? Regardless of what The HM do in "real life," singing with people they love is a passion, and it keeps that creative energy… and laughter… flowing.


Members: Lisa Henderson, Chris Henderson, Gaye Signor, Dan Signor
---
Overboard - Founded in the spring of 2006 by current director Nicholas Girard, Overboard is a male a cappella group from Boston, MA. Although Overboard's repertoire consists primarily of contemporary pop/rock songs, including covers from such artists as Rascall Flatts, Stevie Wonder and The Beatles, the group remains true to its a cappella roots and continues to perform classic selections such as "Blue Moon," "In The Still of the Night" and "Stand By Me."


Members: Nicholas Girard, Joe, Josh, Scott, Stu, Dave

---
The Pinkertones - Originally created as a barbershop quartet, the Pinkertones are now Pinkerton Academy's male a cappella group, from Derry, NH. They perform a mixture of original compositions as well as arrangements of well known songs. While they perform various styles of music, they would most easily be classified under the genre of pop/rock. Though relatively new to the a cappella scene, the Pinkertones have performed in a variety of venues and events; these include school performances, benefit concerts, weddings, and recently the opening act for Rockapella. They are excited to perform with so many experienced and talented groups, and hope to bring new energy and life to the stage.

Members: Lead: Kaleb Wells, 1st Tenor: Jeff Scott, 2nd Tenor: Trevor Wells, Baritone: Jameson Wells, Bass: Jon Gaines
---
Plumbers of Rome - While serving as court musicians/crepe chefs at the court of Charles VII in the 13th century (they were not allowed to serve as the Royal Plumbers, since plumbing was at that time considered to be a form of witchcraft) the Plumbers of Rome invented a device to hurl food and concert T-shirts into the starving peasant section of the King's Concert Hall. Adapted for military use, and named the Trebuchet, this modest invention lead the French army to many victories, as well as adding to the festive atmosphere of French wedding receptions and modern day Renaissance Festivals. While history has all but forgotten the inventors of the Trebuchet, the Plumbers are commemorated in the traditional French carol ballade de l'arme romaine aim'e de plombier.

Members: Randy Jackson, Ron Gilgamesh, Ernie Stuckowitz
---
Prism - Since its inception four decades ago, the New England Conservatory's jazz program has been producing an impressive roster of young singers, largely due to the presence of JazzProject Recording Artist and virtuosic vocalist/composer, Dominique Eade. The newest crop of current students and alumni are no exception and they have decided to put their education and their voices together to create Prism, an all-star vocal ensemble featuring original arranging, masterful solo singing and lush harmonies. "Hearing any one of these innovative young singers live would be a treat, but to have their impressive talents combined in one group gives a glimpse of the future of vocal jazz group singing not to be missed," comments Eade, who served as a mentor to nearly every member.

Members: Aubrey Johnson, Tammy Scheffer, Katie Seiler, Laura Grill, Richard Saunders, Tomas Cruz, J.C. Coffey
---
Members: Kenya Shirani, Junko Kamei, Sari Nakamura, Hiro Matsubara

Wasabi's - is a Jazz Vocal Quartet based in Boston. Each singer has had an active music career in Japan, and they met in 2009 while studying at Berklee College of Music. The group has performed a number of recitals at the school, receiving high evaluation.

The group's repertoire consists mainly of Jazz and Pop standards. Arrangements by Hiro Matsubara, the bassist of the group, adds new color to these well-known songs.
---
The Beelzebubs are a group of Tufts men who believe that singing should be fun for the performers and audience alike. Founded in 1963, the Beelzebubs have sustained a tradition steeped in musical excellence and quality performance. To date, the Bubs have recorded 25 studio and 3 live albums and have won several awards for performing and recording. They also boast an active alumni association whose Bubs Foundation raises funds for music in Boston's public schools. The Bubs had great fun recently as one of the participants in the hit NBC show The Sing Off where there were first runners up.
---
The Judges
Michele Adams joined the Boston Children's Chorus in 2007 as the first Assistant Artistic Director of the organization. She conducts four choirs at the training and intermediate levels and directs the innovative education program for urban singers. Previously, she worked in the New York City Public Schools where, as a Project ARTS (Arts Restoration Throughout the Schools) Liaison, she coordinated arts collaborations between the school and community. She also taught music and founded the choral program in her magnet school. She earned a Bachelor of Music in music education from The University of South Carolina. In addition, she earned a Master of Music in choral conducting from Florida State University, where she studied conducting with Rodney Eichenberger and André Thomas. Adams has also completed Level I Kodály certification at New England Conservatory. She has authored articles for affiliate publications of MENC: The National Association for Music Education and the American Choral Directors Association and is active as an adjudicator and speaker.
.
Mike Barnicle began his teaching career at the age of 16, as a percussion and woodwind teacher at the Simsbury Music and Arts Center in CT. In 1998, he received his BS in Music Education from Central CT State University, and went on to work as a High School and Middle School choral director and music educator in CT and MA. While in CT, he also served as the Artistic Director/Conductor of The Vernon Chorale, and was actively involved with CMEA (CT Music Educators Association) as a High School All-State vocal judge. Mike stepped into the a cappella world in 1994 as a founding member of The Hyannis Sound, and is still involved with the group as a member of the Board of Directors. In 2001, Mike joined Five O'Clock Shadow, and spent 2 years touring and helping develop their "Vocal Challenge" educational program. Having just returned to Boston after spending several months cruising Alaska and the Caribbean, singing with the quartet Wheelhouse on Celebrity Cruise Lines, Mike is happy to be reuniting with 2005 Boston Harmony Sweepstakes winner Firedrill!, whose most recent CD, "Sings Without Music, Vol II," has made a big splash in the a cappella world. Look for Firedrill! in the coming months!

.
| | | |
| --- | --- | --- |
| Jamshed Bharucha - As Provost and Senior Vice President of Tufts, Jamshed Bharucha is the Chief Academic Officer of the university, overseeing the seven schools, Tisch College, and cross-school programs. The provost is responsible for driving institutional and budgetary priorities, and for academic planning. Dr. Bharucha also holds faculty appointments in the departments of Psychology, Neuroscience, and Music. His own research has focused on the cognitive and neural basis of the perception of music, using perceptual experiments, neural net modeling, and functional magnetic resonance imaging (fMRI). | | |
| | | |
| --- | --- | --- |
| | | Aaron Loveland began singing in church at an early age. Growing up, church services had a huge musical influence on him and he believes it was there that he began to learn music, harmony, and vocal dynamic. Throughout school, Aaron played in his Jr. High and High School band. It wasn't until his senior year of high school that he joined the choir. It was a small ensemble focusing on contemporary choral music with a strong emphasis on music theory. After graduating high school, Aaron auditioned for and received a vocal scholarship to attend the University of Tennessee at Chattanooga where he studied classical vocal performance with a focus on vocal pedagogy for two years. There he had the opportunity to tour internationally with a small show choir from the University and, on two different occasions, he visited Great Britain to perform all over the English Countryside. In the fall of 1998, Aaron auditioned for and received and vocal performance and songwriting scholarship to attend The Berklee College of Music in Boston, MA. This is where he bumped into the boys of Ball in the House and he's been performing with them since. |
| | | |
| --- | --- | --- |
| Amy Malkoff - Involved in a cappella since college (Kenyon College), Amy Malkoff is a founding member and bandleader of the award-winning vocal band All About Buford, and her music has appeared on both the Rounder Records and Hear Music/Starbucks labels. She has appeared on stage and in the studio with such luminaries as Wayne Brady, Jonatha Brooke, The Persuasions, Ellis Paul, Vance Gilbert, GrooveLily, Patty Griffin, and Dar Williams. She has a degree in music from Kenyon College, with music studies at Youngstown State University and masters-level coursework at the New England Conservatory of Music. Amy serves on the board of directors of CASA (The Contemporary A Cappella Society), where she is also the Director of Web Content. She is a Certified Adjudicator and Producer for the International Championships of Collegiate and High School A Cappella, and for Harmony Sweepstakes . | | |
---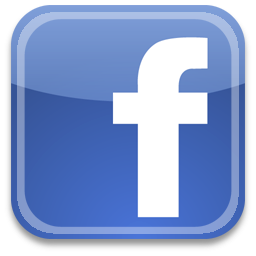 Complete list of 2010 national participants
---
Keep in touch with the Boston a cappella scene! Subscribe to this regional resource for a cappella fans and groups.
Stay informed about upcoming shows and auditions, find a new member for your group or just keep up with the local a cappella news.
---
---
Groups of any style are welcome, but you must have between 3 and 8 members. We have a rule book which explains many of the details of the event, which you can see by clicking here. All groups must audition in order to compete. Generally this is done by sending a current tape and photo, although live auditions are sometimes arranged. The purpose of the audition is to make sure the group is appropriate for the Festival and to help the Director determine the performance order. If a group has competed previously, the audition process may be waived.
Please send tapes and photos to the regional director :

Jackie Chisholm (Boston) The Bubs Foundation, formed by alumni of the Tufts University Beelzebubs A cappella singing group, has had a historic mission since 1991 of supporting vocal music programs in Boston-area public schools. With the relentless need to reduce public school budgets, music education programs have been substantially reduced or eliminated. The Bubs Foundation is proud to have contributed over $50,000 in grants to 60 music programs thus far. In addition to its annual grant-making activity, the Bubs Foundation has decided to take a more focused approach to leveraging the principal tenet of the Beelzebubs organization, namely "Fun Through Song". The Foundation will also create and implement a cappella music programs in economically underprivileged middle schools and community agencies.

Jackie Chisholm
45 Dearborn Street, #3
Medford, MA 02155
781-640-5902
jtchisholm@yahoo.com
The Harmony Sweepstakes National A Cappella Festival
PO Box D
San Anselmo, CA 94979
harmony@singers.com
---
Prizes
Regional winners win roundtrip airfare plus two nights accommodation in the San Francisco Bay Area to compete in the Harmony Sweepstakes National A Cappella Festival
A selection of compact discs from the Primarily A Cappella catalog
A $250 coupon from Discmakers
---
Complete List of Boston Champions

Previous Boston results:- 2009 - 2008 - 2007 - 2006 - 2005 - 2004 - 2003 - 2002 - 2001 - 2000 - 1999 - 1998
---
Cohen Auditorium is the largest auditorium/lecture hall on the Medford Campus at Tufts University. The house seats 616 with 486 seats in the orchestra and 130 seats in the balcony. Located in the Aidekman Arts Center, it is a multi-use facility serving as a classroom from morning through mid-evening, Monday through Thursdays, and a performance or conference space on weeknights and weekends.

Cohen Auditorium is located on the Medford campus at Tufts University, Cohen Auditorium is inside the Aidekman Arts Center on Talbot Avenue, near College Ave. There is plenty of free parking. Yahoo map - Google map - Directions
---
---
Read the latest reviews, articles, features and more - A CAPPELLA NEWS SEARCH OUR DATA BASE OF THOUSANDS OF A CAPPELLA RECORDINGS

To find a specific song on any recording (or to find recordings by group name or CD title),
pick the search method and type the item you are searching for here: