---
2011 PARTICIPATING GROUPS (The 2012 groups coming soon)
DNA! - as the name implies, is a father-son-mother-daughter a cappella group based in central Massachusetts. They have opened for the Rockettes at the Boston City Christmas Spectacular and have appeared with the Worcester Men of Song in a variety of venues to promote the tight harmonies of Barbershop music. They have also performed at various local, civic, and church events throughout New England where they have readily demonstrated their unique blend of religious, secular and patriotic a cappella vocals.


Members: Jeff, Cris, Cristen, and Aurianna, and we're all Letts!
---
Foreign Exchange is not a house of currency but an a cappella group consisting of four ladies from 3 different countries who love to harmonize. They mostly sing barbershop, but their repertoire varies from old standards, to broadway numbers to disco and everything in between. They are happy to sing anytime anywhere until the wee hours of the morning as long as the chords keep ringing. Amanda, Maria, Morgan and Nanda all currently live in the US and are happy to be representing Harmony, Inc. on the Boston Harmony Sweepstakes stage.


Members: Amanda Holloway, Maria Gabriella, Morgan LaCroix, Nanda Landers
---
Mainely Acappella is a Maine based competitive women's barbershop quartet who sing a wide range of songs from heartfelt ballads, patriotic standards, to jazzy up tunes and popular hits. The quartet is comprised of two sisters -Debbie Arenberg (lead) from South Berwick and sister Barb Hynes (baritone) from Freeport, Wendi Bailey (tenor) from Stowe and Irene Rounds (bass) from North Windham, Maine. They maintain dual membership in both Sweet Adeline International and Harmony Inc. women's barbershop organizations. The quartet is affiliated with barbershop Sounds of the Seacoast Chorus, Newington, NH and Coastline Show Chorus of Rhode Island..


Members: Deborah Arenberg, Wendilee Bailey, Irene Rounds, Barbara Hynes

---
North Shore A Cappella - FFor the last 30 years, North Shore Acappella has entertained and excited thousands of listeners throughout the Boston area, adding an experienced blend of harmony, rhythm and tempo to songs from the 40's right up through today. The voices belong to Tommy Duarte, Paul Lopes, Jimmy Martin, Vinny Straccia, and Guy Chiapponi.

This special art of delivering music without instrumental accompaniment is what North Shore Acappella is all about. The award-winning group offers a continuously fresh repertoire of hundreds of popular hits that cover the last five decades. Each number and performance is arranged in a way that showcases each member in a role of lead singer – a trait that very few acappella groups in the country can claim.

North Shore Acappella's commercial advertising experience ranges from radio and television voice-overs for T.J. Maxx to a variety of corporate public relations assignments, including the New York Stock Exchange. North Shore Acappella has led entertainment efforts for major fund raising events, including the American Red Cross Mass Bay Chapter Food Relief Campaign, Massachusetts Special Olympics, and the Crispus Attucks Children's Center. .


Members: Tommy Duarte, Paul Lopes, Jimmy Martin, Vinny Straccia, and Guy Chiapponi

---
Overboard is a professional male a cappella group based in Boston. In addition to street performing throughout New England and donating their services to a variety of non-profit organizations, the group has been featured entertainment for American Idol's annual summer camp and on the CBS Early Show's A Cappella Quest. Since 2009, the group has received 7 CARA nominations and one CARA award for Best Holiday Song for their version of "We Three Kings."


Members: Scott Cobban, Jeff Eames, Nick Girard, Alfredo Austin III, Caleb Whelden.

---
Southeast Light Quartet - What is Southeast Light?

The dictionary may say....Southeast Light:
1. a beacon for ships off the coast of Block Island
2. a lighthouse that was moved 300 feet back from the edge of the cliff
3. the light of day from the southeast point of the compass
4. a group of friends singing close a capella harmony.

Southeast Light is all of the above. The Southeast Light quartet is a husband and wife and 2 other men (with supporting wives) singing a capella music in the barbershop style. Throw in a little comedy and some Abbott and Costello and you have entertainment at it's best.

Southeast Light got it's name from the members' love of lighthouses. Southeast Light on Block Island is a special favorite so that became the name. This quartet provides fine musical entertainment for audiences large and small.

Members: Carol Kingsbury, Jerry Xavier, Fred Kingsbury, Tony Daniels

---
Tuckermans at 9 - "Well known pop, rock, blues, and light jazz… like Boston, Mark Cohn, James Taylor, Three Dog Night, The Beatles, Steam, Linda Ronstadt, The Kingston Trio, The Temptations, Eric Clapton, Badfinger, Orleans, Abba, Cyndi Lauper, George Michael… performed a cappella? As in, no instruments? Uh-huh. So… what do you really do?"

Yeah, we get that a lot. But that's what we really do. Contemporary a cappella. And you're gonna love it

Members: Ashly Gove, Bill Hersman, Daryl Robertson, Francis Lipe, Kam Raiselis, Mark Miller, Tony Berke, Walt Porter

---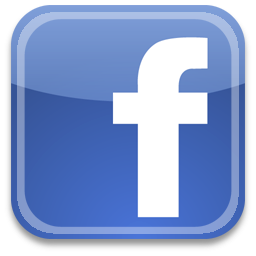 Complete list of 2010 national participants
---
Keep in touch with the Boston a cappella scene! Subscribe to this regional resource for a cappella fans and groups.
Stay informed about upcoming shows and auditions, find a new member for your group or just keep up with the local a cappella news.
---
---
Groups of any style are welcome, but you must have between 3 and 8 members. We have a rule book which explains many of the details of the event, which you can see by clicking here. All groups must audition in order to compete. Generally this is done by sending a current tape and photo, although live auditions are sometimes arranged. The purpose of the audition is to make sure the group is appropriate for the Festival and to help the Director determine the performance order. If a group has competed previously, the audition process may be waived.
Please send tapes and photos to the regional director :

Jackie Chisholm (Boston) The Bubs Foundation, formed by alumni of the Tufts University Beelzebubs A cappella singing group, has had a historic mission since 1991 of supporting vocal music programs in Boston-area public schools. With the relentless need to reduce public school budgets, music education programs have been substantially reduced or eliminated. The Bubs Foundation is proud to have contributed over $50,000 in grants to 60 music programs thus far. In addition to its annual grant-making activity, the Bubs Foundation has decided to take a more focused approach to leveraging the principal tenet of the Beelzebubs organization, namely "Fun Through Song". The Foundation will also create and implement a cappella music programs in economically underprivileged middle schools and community agencies.

Jackie Chisholm
45 Dearborn Street, #3
Medford, MA 02155
781-640-5902
boston (at) harmony-sweepstakes.com

The Harmony Sweepstakes A Cappella Festival
PO Box D
San Anselmo, CA 94979
(415) 455-8602
festival (at) harmony-sweepstakes

---
---
Prizes
Regional winners win roundtrip airfare plus two nights accommodation in the San Francisco Bay Area to compete in the Harmony Sweepstakes National A Cappella Festival
A selection of compact discs from the Primarily A Cappella catalog
A $250 coupon from Discmakers
---
Complete List of Boston Champions

Previous Boston results:- 2010 - 2009 - 2008 - 2007 - 2006 - 2005 - 2004 - 2003 - 2002 - 2001 - 2000 - 1999 - 1998
Cohen Auditorium is the largest auditorium/lecture hall on the Medford Campus at Tufts University. The house seats 616 with 486 seats in the orchestra and 130 seats in the balcony. Located in the Aidekman Arts Center, it is a multi-use facility serving as a classroom from morning through mid-evening, Monday through Thursdays, and a performance or conference space on weeknights and weekends.

Cohen Auditorium is located on the Medford campus at Tufts University, Cohen Auditorium is inside the Aidekman Arts Center on Talbot Avenue, near College Ave. There is plenty of free parking. Yahoo map - Google map - Directions
---
---
Read the latest reviews, articles, features and more - A CAPPELLA NEWS SEARCH OUR DATA BASE OF THOUSANDS OF A CAPPELLA RECORDINGS

To find a specific song on any recording (or to find recordings by group name or CD title),
pick the search method and type the item you are searching for here: