---
2013 Performers


Ro Sham Bo has captivated San Francisco Bay Area audiences with its innovative interpretations of jazz, funk and Latin tunes for over fifteen years. This award-winning group delivers pure fun with fresh versions of the songs you love to sing. Discover the joy of sextet with Oakland-based Ro Sham Bo as they weave intricacy, harmony, and humor into exciting entertainment.

Members: Bonnie Doyle, Audrey Kauffman, Lilan Kane, Seth Herring, Ben Fendel, Ryan Tomko

---
| | | |
| --- | --- | --- |
| Founded in 2009, Fermata Town is one of the newest member of CASA's Contemporary A Cappella League (CAL). Fermata Town released its debut album, Hold That Thought, this past December which received four Contemporary A Cappella Recording Award (CARA) nominations including Best Album and Best Song of 2012. Inspired by the wealth of new talent in the a cappella world, the Townies have worked hard to find their voice and put a unique stamp on the Boston a cappella scene. The group prides itself in their original arrangements, the sound that they produce and their ability to maintain a healthy balance between their music and active lifestyles. | | |
---
Every once in a while, something special emerges onto the music scene - and with the arrival of The Cat's Pajamas, there is no doubt that this explosive 5-man vocal band is taking the world by storm. Forged out of funky beats and a strong a cappella background, The Cat's Pajamas have toured internationally for the past seven years, wowing hundreds of thousands around the globe and giving audiences the performance of a lifetime each night they take the stage.

Members: Brian Skinner, Nate Mendl, Nate Adams, Mike Hilliker, Brad Baker

---
Honey Whiskey Trio blends sounds and styles from folk, bluegrass and jazz. This trio found its roots in the vocal jazz department of CSU Long Beach where the members all studied with Christine Guter, though at different times. Years later, well into their own careers as musicians and educators, the need for a new outlet for musical exploration brought Courtney, Ann and Christina together and the Honey Whiskey Trio was formed.


Members: Courtney Gasque, Ann Louise Thaiss , Christina Wilson

---
Lustre is a lovely award winning quartet out of the Baltimore area. Lustre's musical adventures began in 2005, and what a journey it has been! Kate, Lori, Lori, and Jenny met through Harbor City Music Company Show Chorus, and have been ringing chords together ever since. They have wowed their audiences at performances and contests around the country, from shows in Maryland, DC, and Pennsylvania to international competitions in Houston and Denver. You may even have seen them singing at a Baltimore Orioles game or two! Lustre is proud to be the 2013 Sweet Adeline's International 7th Place Quartet Finalist

Members: Lori Crouter, Lori Dreyer, Jenny Harris, Kate Morrical.


---
The Rainbows is a group from Quebec City started in 2007, comprised of six professional singers. The six voices brought together forms an explosive sound full of rich harmonies. They tske their inspiration from jazz and pop music and always surprise their public with original arrangements that come to life after several jam sessions. Why are they called ''The Rainbows''? We'll let you figure it out.

Members: Julie Vandal, Genevieve Paré, Hera Menard, Alexandre Hudon, David Latulippe, Nicolas Grynzspan

---
The premiere a cappella group from Eugene, Oregon, the gentlemen of Rezonate sing R&B, Gospel, Pop, Soul, Jazz, Funk, and even some Hard Rock, including deftly arranged covers and original songs. The group started singing together as Rezonate in December 2004, and have sung at many venues since. At the Harmony Sweepstakes National Finals in May of 2009, Rezonate won both Third Place and the coveted award for Best Original Arrangement. With thick, lush, true six part harmonies and a difficulty level second to none, Rezonate can evoke the smooth sounds of the Four Freshman, the rockin' edge of the Goo Goo Dolls, or the pop excitement of acts like Bruno Mars and Owl City.



Members: Tyson Biggerstaff, Jason T. Caffarella, Justin Diller, Chris Dobson, CJ Mickens, Jason Simms

---
Your Emcee for the Evening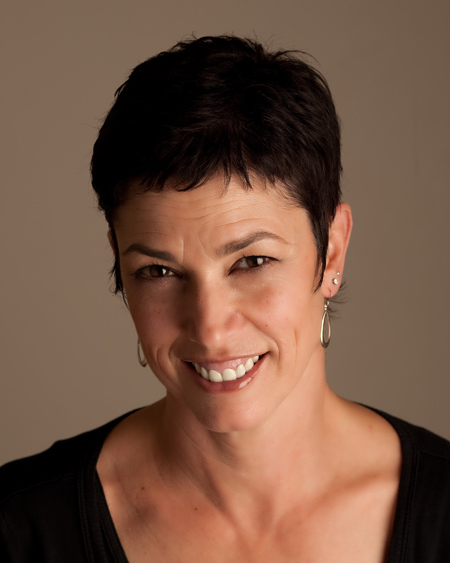 Angie Doctor - A studio singer and live performer who began her career in Chicago doing commercials, voice-overs and recording projects, Angie Doctor has been a part of the Bay Area vocal music community since 1995. Angie is the soprano in the Bay Area based jazz vocal quartet Clockwork. Angie's most recent news is that as of last Fall, she is the new Girl Bob in The Bobs. Her vocal work can be heard on a number of recordings including her own original songs, as a guest artist on Richard Bob Greene's solo album "Low? Bottom? Me?" and on the newly released Clockwork CD, "Every Voice Counts". She has performed with Sufjan Stevens, Sweet Honey in the Rock, John Zorn, Meredith Monk, and is a founding member of the Grammy-nominated PM Singers. Angie has brought her extensive experience in solo and small-group harmony singing to workshops and festivals as a judge and clinician over the past fifteen years.
---
The Judges (TBA)