---
2015 Participating Groups
Crosstown Vocal

Crosstown Vocal is a young, exciting ensemble comprised of native New Yorkers and vocalists who moved here to pursue the dream. We are a professional opera singer, a lawyer, a theatre actress, a hedge fund analyst, and a PR professional, a mix truly representative of this city's special je ne sais quoi. We focus on contemporary and pop music with its own special twist on each song. We are fun, upbeat, and talented, and it is our goal to share the music with as many people as possible.

Members: Lindell Carter, Lyle Jacobsen, Mark Sobel, Eric Walpert, Rachel Ewy, Kate Fields, Maggy Kucera, Matt Brown

---
The Lost Keys

The Lost Keys are a New York based coed a cappella group, bringing a soulful sound to contemporary and classic pop music with the goal of creating a musical experience that entertains and inspires audiences of all ages. Many of the group members came to New York City to find themselves, and in the process, found each other. Their shared love of a cappella created a sense of community that they strive to bring to every venue where they perform. Join the Lost Keys experience!

Members: Jamie Serkin, Keiji Ishiguri, Andrew Gutterson, Jerry Lieblich, Joe Martinez, Peter Lam, Jenny Baik, Colleen Clancy

---
Low Key

Whether its classic doo-wop or current pop hits, Low Key loves to sing anywhere and everywhere, bringing that barrel aged, high hopped blend that gets people out of their comfort zones and into a new sonic experience. Since beginning in 2011, Low Key has grown in scope and artistry, winning third place in 2013s NY Harmony Sweepstakes and performing in a stream of private gigs and public performances across the NY Metro area. From Rockwood Music Hall to private celebrations to the Mulberry Street sidewalk, the Low Key Effect takes ahold of friends and strangers alike.

Members: Sam Orleans, Will Moller, Josh Springer, Mike Ogurick, Cheiku Camara, Ben Piper, Adam Zamora

---
Satellite Lane

Satellite Lane is a Long Island-based a cappella group that currently belongs to the Contemporary A cappella League. Made up of seven teachers, Satellite Lane specializes in spreading a cappella education to music programs and performing spontaneous original compositions. In March 2013, Satellite Lane competed in the New York Regional Harmony Sweepstakes, where they won "Audience Favorite," "Best Arrangement," and a special "Honorable Mention" for originality. Currently, they are working on their first studio album and several original music videos.

Members: Marc Silverberg, Christine Benedetti, Mara Stomber, Andrew Duca, Andrew Fallu, Melanie Malusa, Alex Forte

---
Sirens of Gotham

Performing right in the heart of Manhattan, Sirens of Gotham is a fresh take on women's a cappella music. These ladies perform various genres ranging from classic standards and music theatre to contemporary pop, but specialize in Barbershop Harmony. Sirens harmonize weekly to prepare for performances throughout the New York City area.

Members: Sam Bunting, Debbie Chen, Celia Smith, Helen Brew, Meredith Didlake, Marie Marinan, Rebecca Marcus-Monks, Artemisz Polonyi

---
More Groups TBA
---
Your Emcee for the Evening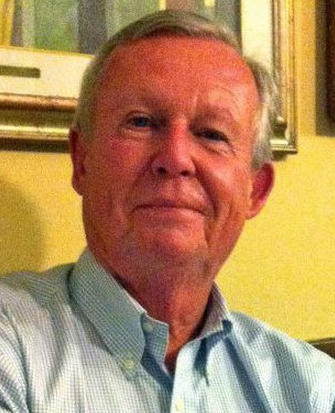 Rich McGlynn, born and raised in Kearny, NJ, was educated at Princeton University and Rutgers University Law School in Newark and served as a practicing lawyer for almost 40 years. He was an Assistant Essex County Prosecutor, served in the first Essex County Public Defender's office, was twice a Deputy Attorney General and the first Chief of the Trial Section of the Division of Criminal Justice in Trenton, served as a Judge in Essex County and then as a New Jersey Public Utilities Commissioner.

In other words, he had a great deal of difficulty keeping a job.

After a disastrous run for the Republican nomination for Governor in 1981, he went back to the practice of law, and retired as General Counsel of United Water Resources in 2000.For almost 25 years he was a Director Atlantic City Electric Company, then Conectiv Energy, after a merger with Atlantic Energy, then Pepco Energy Holdings, following a merger with Conectiv.

An avid lover of vocal music, Rich has been a member of the University Glee Club of New York City for 50 years, serving a term as the Club's President, and was a founding member of The Ten, a smaller all-male a cappella group which has entertained audiences for over 30 years. He began singing as a child and participated in choral and a cappella singing through high school. At Princeton, he joined the renowned Princeton Nassoons, the oldest a cappella group at that university, and was a four year member, serving as President during his senior year.

A long standing member of the Board of Trustees of The Shakespeare Theatre of New Jersey, he served as Chairman twice, at the end of the 1980s when Bonnie Monte was brought to New Jersey as The Theatre's Artistic Director, and again for a two year term from 2005 to 2007. He continues to serve as a Theatre Trustee.

Rich looks forward to serving as host at this evening's festivities.
---
2015 Judges TBA
---
---
Complete list of 2015 participants
---

---
---
Groups of any style are welcome, but you must have between 3 and 8 members. We have a rule book which explains many of the details of the event, which you can see by clicking here. All groups must audition in order to compete. Generally this is done by sending a current tape and photo, although live auditions are sometimes arranged. The purpose of the audition is to make sure the group is appropriate for the Festival and to help the Director determine the performance order. If a group has competed previously, the audition process may be waived.
Please send tapes and photos to the regional director :

Colette Thompson (New York) Colette Thompson has directed or performed in over eleven vocal ensembles, with her group, Stay Tuned, placing 3rd in the 1998 New York Regional of the Harmony Sweepstakes; Colette has performed/recorded with Lukas Foss, Leonard Bernstein, Jesse Norman, Peter, Paul & Mary, and James Levine A billboard-ranked singer/songwriter, she has also managed several events, including, Christmas at NYU, Complex at the Duplex, and An Evening with The Real Group at NYC's Symphony Space. With performances televised via major news programs including Good Morning America, The Today Show, CNN, and NY1, she is a promoter, producer, adjudicator and an ambassador of vocal music worldwide.

128 Fort Greene Place, Suite 1B, Brooklyn, NY 11217
917-442-2011
colette.thompson (at) mac.com